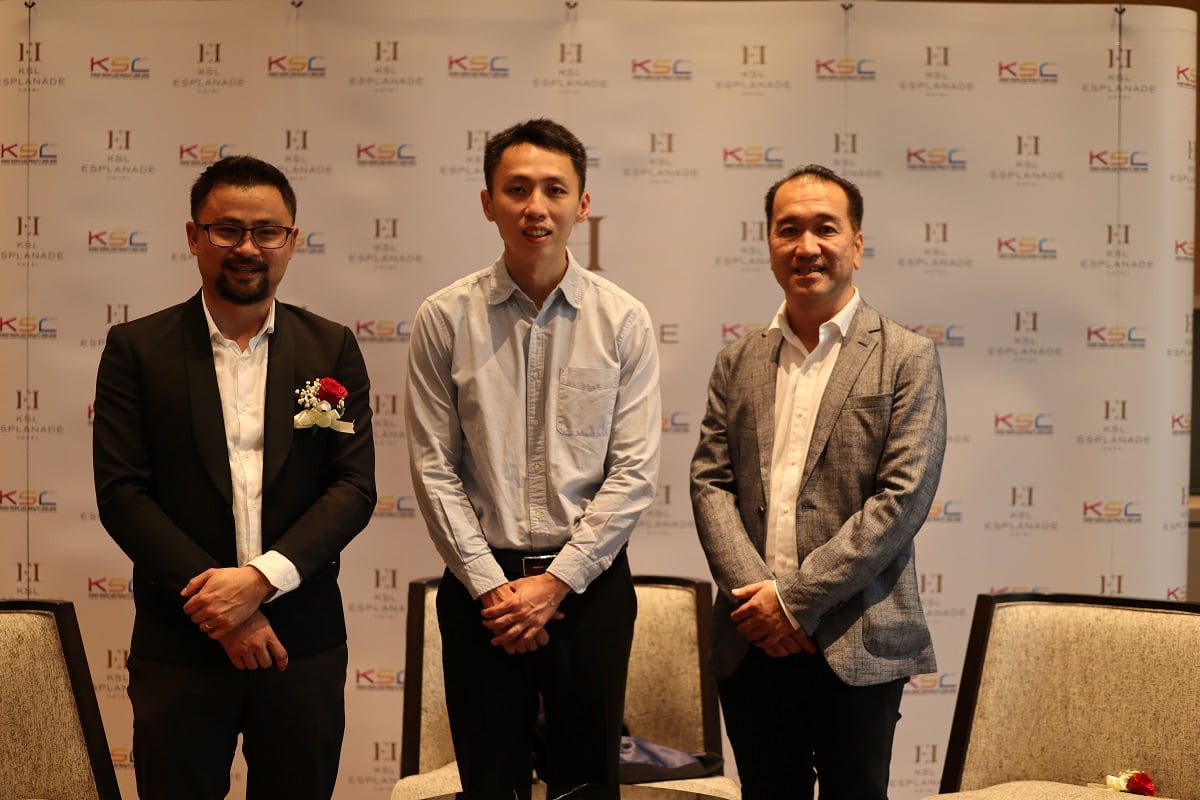 KSL Esplanade Hotel features 403 contemporary guestrooms and suites.
KUALA LUMPUR (March 20): KSL Holdings Bhd launched its KSL Esplanade Hotel on Monday (March 20). Strategically situated in Klang, Selangor, the hotel is surrounded by greenery, and has a rooftop bar that offers good views of the city.
A mix of contemporary design and sustainable living, the hotel aims to deliver a unique experience for its customers, in a bid to boost tourism through innovative and sustained investment in hospitality, according to the group's press release.
Targeting business travellers, leisure guests and locals, the hotel features a rooftop bar, coffee house, fitness centre, an Onsen spa and a variety of event spaces.
KSL Esplanade Hotel features 403 contemporary guestrooms and suites, comprising 214 superior rooms, 134 deluxe rooms, 20 family rooms, 29 premier rooms, four executive suites with two bedrooms, one junior suite and one deluxe suite that offer guests a stay filled with contentment.
KSL Esplanade Hotel also offers nine meeting rooms located at Levels Two and Four that can accommodate up to 100 people per room. The hotel is designed as a destination for weddings, conferences, grand galas and cocktail receptions with a hosting capacity of up to 2,000 guests, marking it out as one of the hotels with the biggest ballrooms in Klang, Selangor. A team of staff with banqueting services is available to assist for special occasions.
In terms of dining, the hotel features a sky bar on the 23rd floor called Sora, which offers views of the Klang skyline, along with its all-day dining restaurant, Birch. The restaurant offers contemporary, international and Asian fusion cuisines.
As for its spa experience, San Onsen offers a myriad of treatments to reduce stress, increase blood circulation and boost skin radiance. The spa offers authentic traditional Japanese onsen culture with four traditional private pools and three big pools for both genders.
In addition, KSL Esplanade Hotel has a fitness centre and gym that houses premium fitness equipment including treadmills, exercise bikes and weights station with a collection of weights machines. There is also a sizable pool with water play features designed for families.