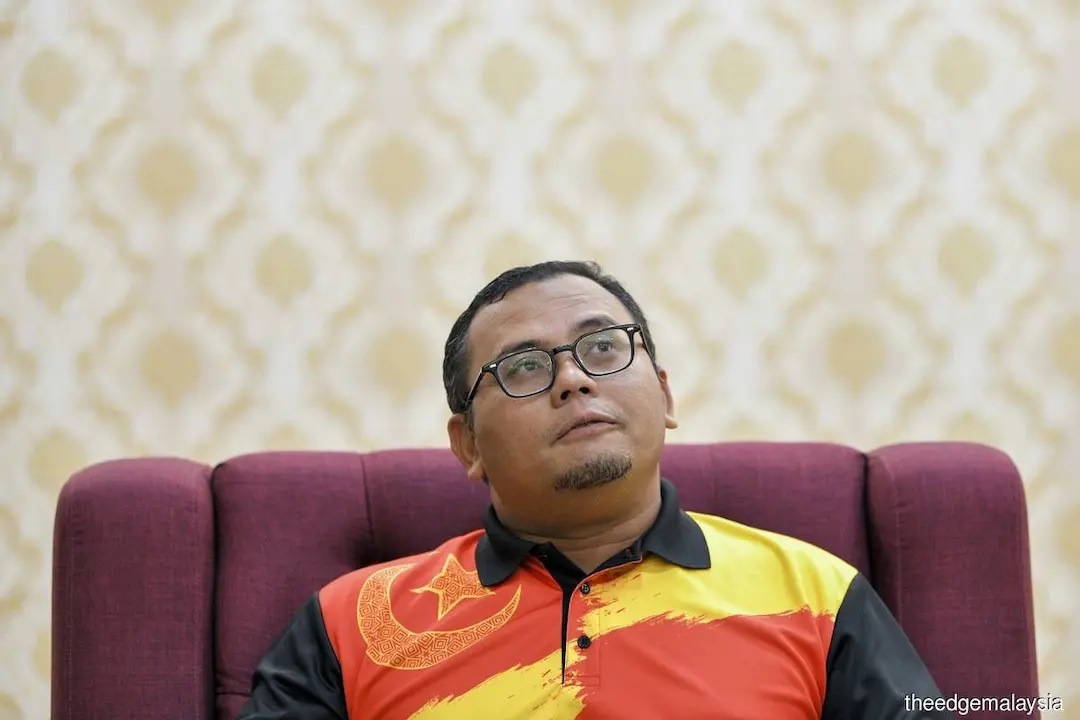 "Why was this announcement made during the election period, and not at any point earlier?"
KUALA LUMPUR (Aug 2): Parti Pribumi Bersatu Malaysia has questioned the right of Datuk Seri Amirudin Shari (pictured) to reject the application for the proposed Petaling Jaya Dispersal Link (PJD Link) project, since he is currently only the caretaker Selangor menteri besar.
"[Can] the caretaker government or caretaker menteri besar make impactful decisions such as this? After the announcement was made, various individuals and non-governmental organisations welcomed the decision, but rightly questioned the validity and legality of such an announcement and undertaking made by the caretaker MB," said Bersatu's legal and constitutional bureau deputy chairman Sasha Lyna Abdul Latif.
Sasha also questioned why Amirudin only announced the cancellation of the project on Monday (July 31), the third day of campaigning for the Selangor state election.
"Why was this announcement made during the election period, and not at any point earlier?" she asked.
Sasha also slammed Amirudin for saying on Tuesday evening that the PJD Link project may be revived if it complies with the requirements set by the state government.
"Is he playing the fool with the hearts and minds of PJ voters? Or is this unprincipled campaigning being practised by Pakatan Harapan (PH)-Barisan Nasional (BN)?
"Amirudin is also standing as a candidate in Sungai Tua, and he has no business making promises such as this in the midst of election campaigning," said Sasha.
The proposed PJD Link is a 25.4km elevated highway that cuts across Petaling Jaya to connect Damansara and Bandar Kinrara in Selangor.
On Monday, Amirudin announced that the Selangor government had rejected the PJD Link application, as it was "not satisfied with the plans proposed", especially in relation to its social impact on Petaling Jaya residents.
According to him, the highway had received approval in principle from the BN federal Cabinet on Nov 12, 2017, which was led by then prime minister Datuk Seri Najib Razak.
Following this, the proposal was brought to the Selangor State Economic Action Council on Sept 3, 2020, which then allowed for studies to be done involving Petaling Jaya residents. Amirudin was already the menteri besar of the PH-led state government at the time.
The proposal was then presented to the federal Cabinet on Nov 12, 2021. The proposal's approval required the Selangor government's go-ahead, said Amirudin, referring to a concession agreement that was signed in April 2022 by the Perikatan Nasional-BN federal government, led by then prime minister Datuk Seri Ismail Sabri Yaakob.
Looking to buy a home? Discover exclusive rewards and vouchers for your dream home when you sign in to EdgeProp START.