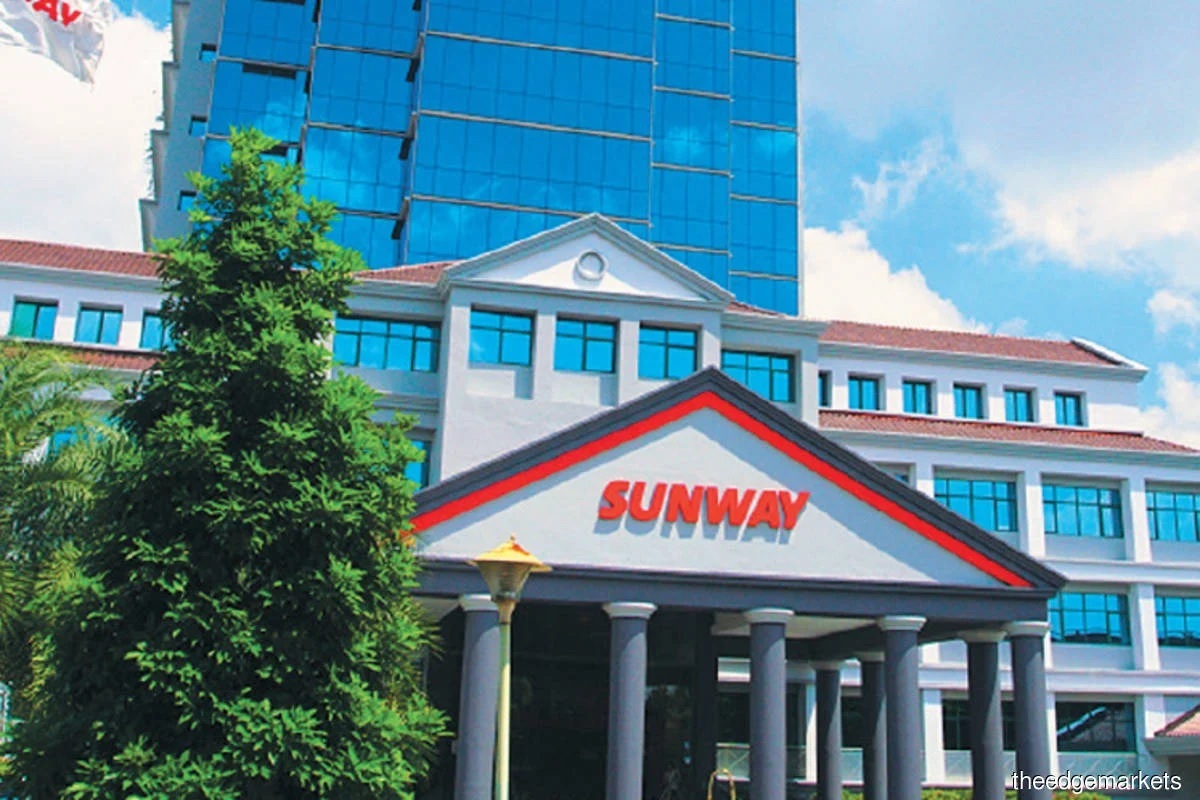 The land is directly next to the LATAR Expressway or Kuala Lumpur-Kuala Selangor Expressway, and within one-hour reach to both KLIA and Port Klang.
KUALA LUMPUR (Aug 4): Analysts are upbeat on Sunway Bhd's purchase of a 245-acre (99.15-hectare) freehold industrial land in Kuang, Rawang for RM115 million.
In a note, Hong Leong Investment Bank (HLIB) Research analyst Tan Kai Shuen said he had a positive view of the acquisition, given its strategic location and good connectivity to the Kuala Lumpur International Airport (KLIA) and Port Klang.
The land is directly next to the LATAR Expressway or Kuala Lumpur-Kuala Selangor Expressway, and within one-hour reach to both KLIA and Port Klang, said Tan.
He added that the purchase price is fair, while the industrial segment is attractive and benefits from the strong foreign direct investment (FDI) trend.
With the land cost at RM115 million and the indicative gross development value (GDV) exceeding RM2 billion, it is implied that land cost-to-GDV stands at 5.8%.
However, the land is an agricultural land, and Sunway will have to convert the land from agricultural to industrial, with the conversion premium understood to be 20%, he said.
According to Tan, the conversion cost is derived from the market value of the land, times the conversion premium which depends on the proposed land use. It is 20% for light industries, 25% for medium industries, and 30% for heavy industries.
"From our checking via iProperty, the asking price of bare industrial land in the Kuang, Rawang area ranges from RM1 million to RM1.65 million per acre, which translates into converted land cost-to-GDV in the range of 8.2%-9.8% based on a 20% conversion premium.
"We deem the acquisition price to be fair, as the lower land cost-to-GDV has reflected the time and cost needed to convert the land and obtain necessary development approvals as well as building infrastructure."
Meanwhile, Maybank Investment Bank (Maybank IB) analyst Wong Wei Sum is positive on the purchase, given its attractive pricing of RM10.80 per square feet (psf), compared with current asking prices of RM25-RM34 psf in the area.
"The lower pricing may be attributed to its sizeable land size," said Wong.
"Additionally, with the latest joint-venture (JV) project in Rawang, Sunway will have the opportunity to diversify its product range, and tap into strong demand for industrial properties."
Tan added that while the group had previous experience in building small parcels of industrial lots, including in Subang and Dengkil, the venture in Rawang is its first foray into a large-scale and full-fledged industrial park.
"The industrial segment remains attractive given the strong FDI flows into Malaysia. In 2022, Malaysia recorded its highest net FDI amounting to RM73.3 billion, up 52.2% year-on-year."
Tan also said that post acquisition, Sunway's net gearing will increase to 63.8% from 61.6% in the first quarter of 2023, along with its recent Sri Hartamas land acquisition announced in May.
"Its remaining land bank will increase to 3,308 acres from 3,063 acres as at June 30, while its effective remaining GDV will increase to RM37.3 billion from RM35.9 billion as at June 30."
Wong said that earnings from the project would come from 2026 onwards, and assuming a pre-tax margin of 20% and a 10-year development period, the project would churn out an annual net profit of RM30 million from 2026.
HLIB's Tan maintained his "buy" call and target price (TP) of RM2.65, with no changes to forecasts.
Likewise, Maybank IB's Wong made no changes to her "hold" call, TP of RM1.72 and earnings forecasts.
The industrial land was purchased for RM115 million from Kauthar Equities Sdn Bhd.
It will be developed through Sunway's JV with Amal Resources Sdn Bhd into an industrial park with a GDV of RM2 billion.
The proposed industrial tech park will encompass factories, warehouses and commercial components, and has a targeted launch date of early 2026. It will be developed over a period of 10 years.
The transaction is expected to be completed by the first quarter of 2024.
At the time of writing on Friday (Aug 4), Sunway's share price had risen by two sen or 1.14% to RM1.78, with a market capitalisation of RM8.90 billion.
Looking to buy a home? Discover exclusive rewards and vouchers for your dream home when you sign in to EdgeProp START.