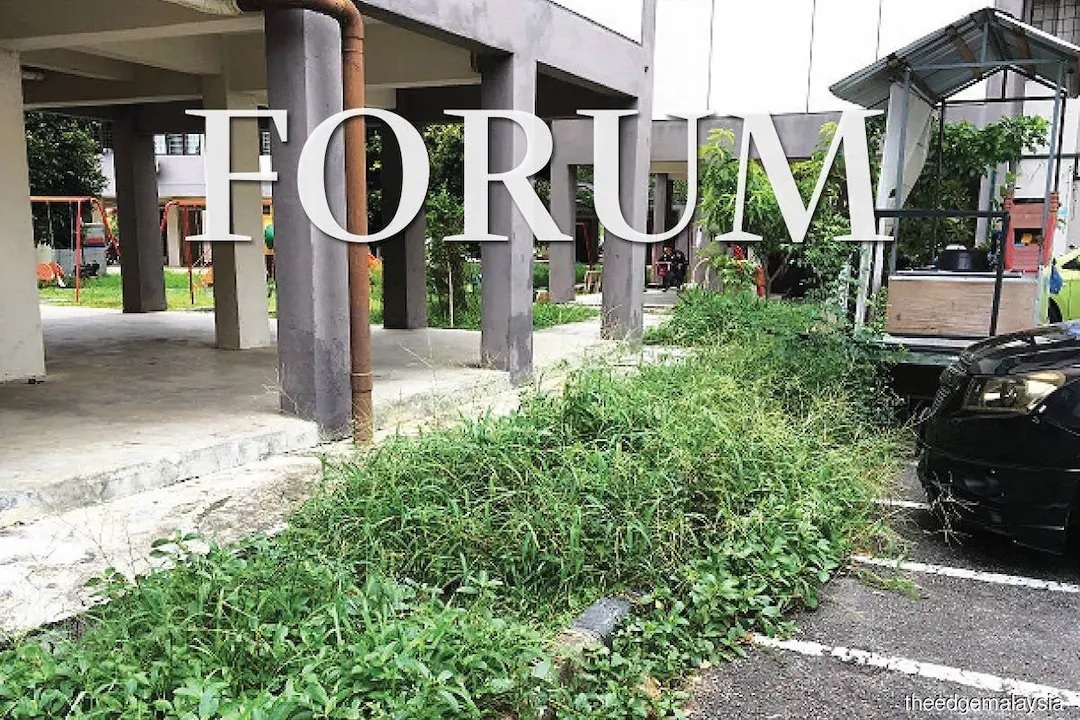 Malaysian regulations on redevelopment and, by extension, en bloc sales, must change, quickly. Some argue that expanding city boundaries is the way to go but why not optimise existing land use? Is that not core to sustainability?
This article first appeared in "Forum, The Edge Malaysia Weekly" on Aug 7-3, 2023.
Urban redevelopment. Renewal. Rejuvenation. Whatever you might call it, cities must evolve to stay relevant and sustainable. Then again, there will always be a minority who oppose change for sentimental reasons, self-convenience or other factors.
Be that as it may, cities all over the world are experiencing population growth organically, and from a rural-urban influx. This has led to an inevitable rising global trend of urban regeneration to meet changing needs, sustainability demands and aspirations of the greater community.
Over half of the global population today live in urban areas. By 2045, according to the World Bank, the global urban population will have increased by 1.5 times to six billion. In Malaysia, the population in cities is predicted to rise from 79% in 2020 to 82% in 2030 and 87% in 2050. There are 320 cities and towns of various hierarchies in the country, contributing to 70% of the country's gross domestic product (GDP).
Urban redevelopment is not alien to Malaysia. It allows for rejuvenation and an optimisation of urban land use aligned to sustainable practices. In the renewal process, economic opportunities and activities are also generated.
Lest we forget, one of the country's most prized addresses is the Kuala Lumpur City Centre (KLCC) development, which sits on what used to be the Selangor Turf Club race course. For those who are not so familiar with the KL skyline, KLCC is also where the iconic Petronas Twin Towers, one of the most photographed buildings in Malaysia, is located.
The Kuala Lumpur Sentral transit-oriented project is another testament to successful urban redevelopment. Once an ancient workshop and depot for KTM Bhd, the development has not only spruced up Kuala Lumpur city's skyline but has been pivotal in facilitating strategic urban connectivity and stimulating robust economic growth. Meanwhile, the Cabinet on Aug 2 approved in principle a proposed redevelopment of the KL Sentral Station, the main public transport hub in KL, subject to further discussions.
Kampung Baru, a nostalgic community tucked away in the heart of bustling Kuala Lumpur, is touted as one of the most sought-after, yet trying, targets of urban redevelopment. With a history going back to over a century, the site, which is only a short distance from KLCC, is steeped in culture. However, the fragmented land ownership in Kampung Baru poses a challenge to redevelopment efforts.
Urban renewal inevitable
Urban renewal is gaining pace the globe over; we need to look no farther than across the causeway. Farther afield, the Kwun Tong Town Centre project is said to be one of Hong Kong's biggest urban renewal and redevelopment projects.
So far, urban redevelopment efforts in Malaysia have been confined to a number of projects with substantial footprints. No strata properties are on the list although some of those located in the cities have outlived the design and purpose they were intended for. Needless to say, these properties sorely lack sustainability attributes.
Elsewhere in the world, older strata properties — both residential and commercial — have made way for new buildings designed and built to respond to a more urbanised world. In the process, potential land values have been unlocked and economic activities generated.
Paving the way for the urban renewal process would have been a successful en bloc sale of the identified property. In a successful property en bloc sale, generally, the vast majority of owners would have agreed to cash out at the same time to the same buyer. The sale proceeds are then divided among the unit owners. Typically, it is the older developments that benefit from redevelopment.
So, why is there no en bloc sale in Malaysia? As Malaysian laws stand, this can only happen if all unit owners in the identified strata property agree to the sale. A single dissenting vote would stop the sale.
Back to the situation overseas. The definitions of "vast majority" tend to vary, depending on the building's age and other considerations set by the authorities.
Singapore has an active en bloc market despite the numerous measures introduced to cool the housing property market. According to a recent report, en bloc sales of strata residential and commercial properties have totalled some S$721 million (RM2.45 billion) so far this year, with several other potential sales on the horizon. Last year, en bloc sales raked in about S$3.6 billion, led by Chuan Park Condominium (S$890 million) and Tanglin Shopping Centre (S$868 million).
Malaysian regulations on redevelopment and, by extension, en bloc sales, must change, quickly. Some argue that expanding city boundaries is the way to go but why not optimise existing land use? Is that not core to sustainability?
Worries about traffic congestion, infrastructure challenges and accessibility to basic amenities potentially stemming from urban redevelopment are valid. However, transparency, holistic planning, proper execution and effective communication would be the answer.
Not for lack of trying
Desa Kudalari, Malaysia's first luxury condominium, was completed 39 years ago by Tan & Tan Developments Bhd. Comprising 187 units sized from 800 to 5,152 sq ft, the two 19-storey blocks sit on a 7.35-acre freehold tract smack in the heart of KLCC. The condo was named Desa Kudalari (racehorse village) as it offered views of the Selangor Turf Club races. The Selangor Turf Club is now located in Seri Kembangan, Selangor.
Over time, Desa Kudalari has lost its shine, overshadowed and even hemmed in by properties far superior in terms of size, design and sustainable upkeep.
In 2016, a real estate marketing agent put it up for en bloc sale. The attempt was prompted by a potential buyer who was prepared to invest in the units provided at least 80% of the owners agreed to sell at the same time even though he would not be able to immediately develop the land. As a trade-off, he shaved 20% off the premium plus market price offered. Even with the cut, the sellers would have received about 2.5 times the then market value of their property. However, the marketing agent was unable to get at least 80% of the owners to sell. Considering the state of the current property market, it would be tough to expect a similar offer to be put on the table.
A matter of political will
At the recent The Edge Malaysia Best Managed & Sustainable Property Awards 2023 gala dinner, Minister of Local Government Development Nga Kor Ming acknowledged that it was not possible to secure 100% consent from owners of projects identified for redevelopment as required under the law. His ministry is pushing for the enactment of a new law to speed up the redevelopment of old properties. The draft would be tabled soon, according to Nga, who stressed that redevelopment is part of his ministry's bigger national urbanisation initiative.
Within Kuala Lumpur alone there are 139 aged and poorly maintained properties that need redevelopment. If we are serious about urban redevelopment, the percentage of owners' requisition for a target building should be determined by the age of the building. Percentages that have been touted by industry stakeholders are: 90% for buildings less than 10 years old; 80% for those that are more than 10 years old and less than 20 years old; and 75% for those that are more than 20 years old.
It is not only the older strata buildings in the cities that are crying out for renewal. The condition of many aged social housing projects such as the high-rise People's Housing Programme (PPR) flats is dire. Sadly, any improvement to their sustainable upkeep is limited, given their built design.
Surely we do not want slums in the cities! However, the redevelopment of social housing in the urban areas is a road less travelled for governments because of potential political backlash due to disruption and the potentially dreaded displacement. Be that as it may, it makes no sense to site social housing in areas without easy connectivity and access to basic amenities.
What is needed is a transparent, holistic and long-term urban development plan with broad strategies anchored by sustainability. Economic, social and environmental considerations and targets must be balanced. The big idea is to optimise land use while ensuring that the current and future needs of the people are met. Future-proofing is paramount. For example, urban redevelopment programmes must consider the needs of a fast ageing society and increased inter-generational living. Technology accessibility is a given. In short, we need cities that are liveable and sustainable.
Back to regulations on en bloc sales. So, when can we expect the new laws to facilitate urban redevelopment? That is the Real Deal!
---
Au Foong Yee ([email protected]) is an editor emeritus at The Edge
Looking to buy a home? Discover exclusive rewards and vouchers for your dream home when you sign in to EdgeProp START.