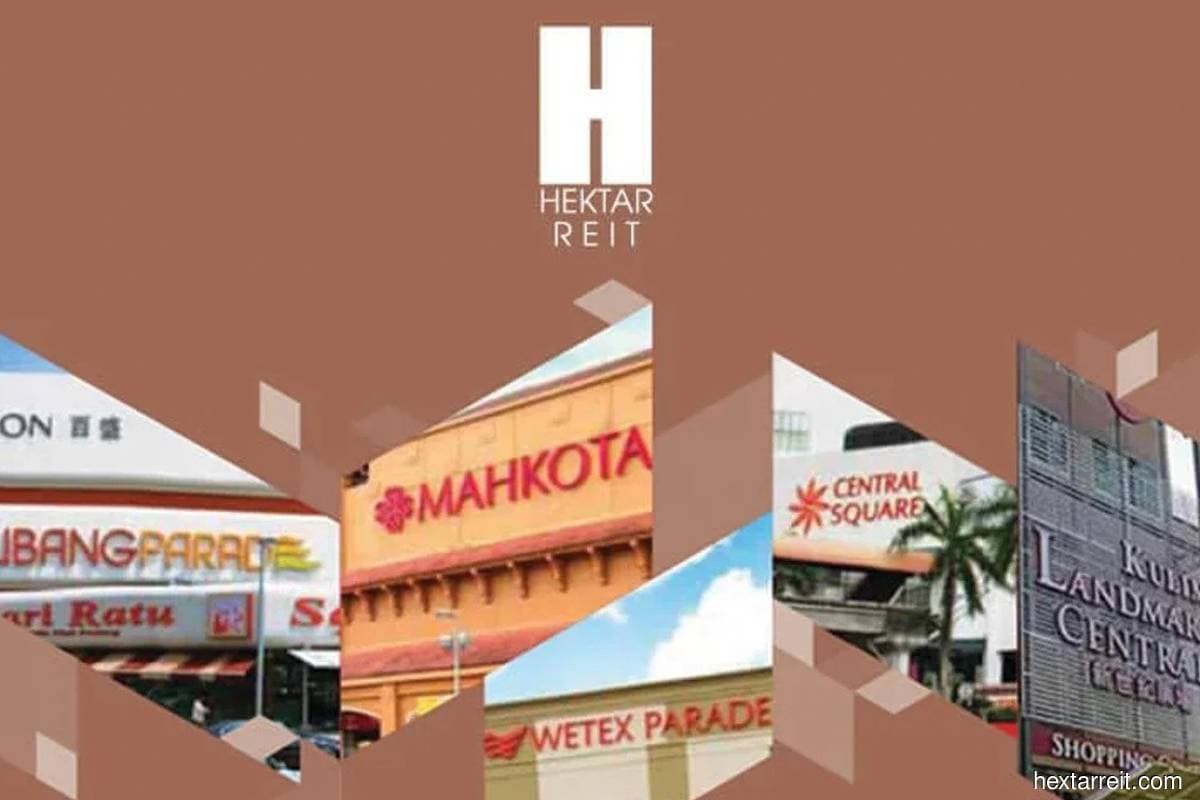 The buildings it is acquiring include academic blocks, a great hall, staff and student accommodation, and sports and other facilities.
KUALA LUMPUR (Sept 12): Hektar REIT's trustee MTrustee Bhd has entered into a conditional sale and purchase agreement (SPA) with KYS College Sdn Bhd to buy Kolej Yayasan Saad in Ayer Keroh, Melaka, for RM150 million.
In a bourse filing on Tuesday, the REIT's manager Hektar Asset Management Sdn Bhd said the 30-year lease on the buildings to KYSA Education Sdn Bhd, which started on June 22, will be novated to MTrustee upon completion of the deal via a deed of novation between the lessee, trustee and vendor.
The buildings it is acquiring include academic blocks, a great hall, staff and student accommodation, and sports and other facilities.
"The purchase consideration of RM150 million was arrived at on a willing-buyer willing-seller basis, after taking into consideration the market value of the subject property of RM150 million using the income approach by way of investment method carried out by Jones Lang Wootton as at the date of valuation of June 22, 2023," said Hektar Asset Management.
"The new owner/ lessor as an investor will own an income generating asset yielding long-term and sustainable rental income relative to other real estate investments such as in retails and offices sectors, which are acutely in oversupply and facing challenges from virtual economy.
"Given the steady growth in quality educational need, there is without doubt potential for capital gain moving forward. Based on kenresearch.com, private primary school market size is expected to grow at a CAGR (compound annual growth rate) of ~ 7% and secondary schools by ~ 6.5%.
"KYS Group as lessee cum school operator, relieving the asset off the balance sheet is then able to focus primarily on their core strength and improving their brand — the quality of education by investing on the staff, facilities, safety and compliance. The school only accepts scholars who demonstrate merit. Students are admitted based on a stringent selection process, factoring their academic standing, leadership potential and extracurricular engagements; in other words, an all-rounder.
"Being a residential college with enabling facilities, the school prides itself in developing able, independent learners and future leaders of industries," it said.
According to the filing, payment to the vendor will be made via cash, the advance rental and security deposit, and issuance of units to the vendor if needed.
"The cash payment is intended to be financed through a combination of borrowings, internal funds and/or proceeds to be raised from fundraising exercises such as the proposed placement," it said.
Under the proposed placement, 99.76 million new units in Hektar REIT, representing up to 20% of the existing issued units, will be placed to third-party investors at an indicative price of 56.7 sen per unit, to raise up to RM56.56 million, of which RM35 million will be used to pay the final balance sum within 12 months of the sale and purchase agreement becoming unconditional, while RM19.56 million will be used as working capital.
Trading of Hektar REIT's units was suspended for an hour from 9.09am on Tuesday. At the time of writing, its units were trading unchanged at 64 sen, for a market capitalisation of RM316.73 million.
Looking to buy a home? Sign up for EdgeProp START and get exclusive rewards and vouchers for ANY home purchase in Malaysia (primary or subsale)!