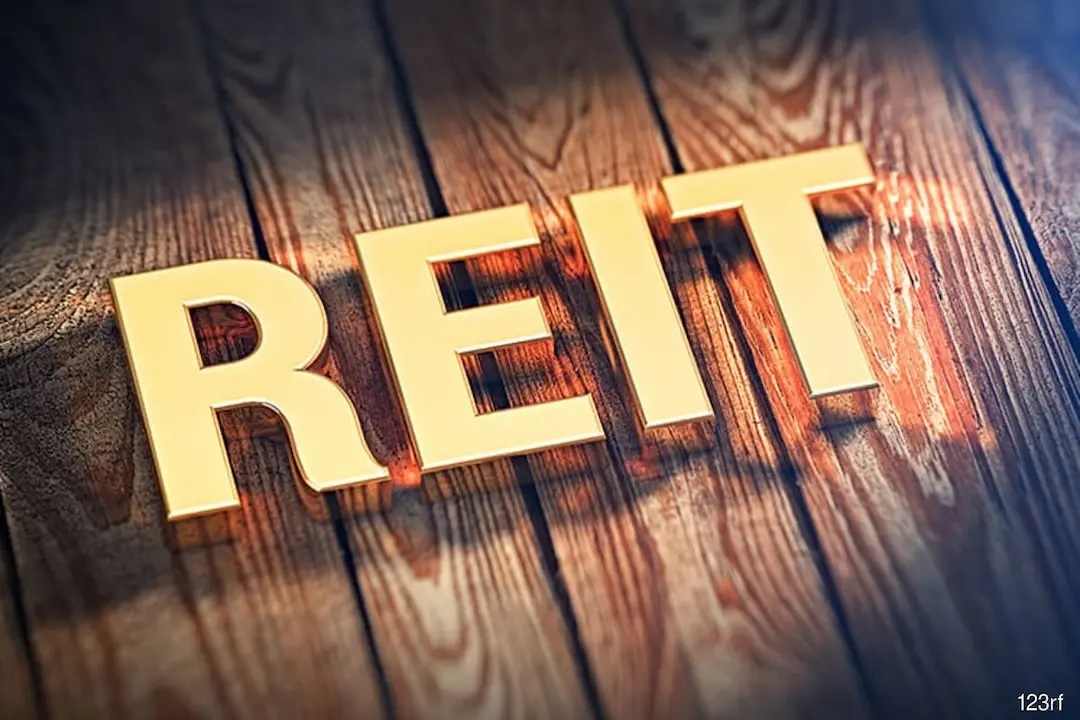 In a sectoral update on Wednesday, the research house said it believes that industrial assets should record healthy rental reversions each year, with low risk of non-renewals.
KUALA LUMPUR (Oct 4): RHB Research is still upbeat on industrial real estate investment trusts (REITs), as the demand and supply dynamics in the sector remain in favour of landlords, despite acquisitions declining after a sharp rise in valuations during the Covid-19 pandemic, which had compressed yields.
In a sectoral update on Wednesday, the research house said it believes that industrial assets should record healthy rental reversions each year, with low risk of non-renewals.
Meanwhile, it remained cautious on retail REITs, as incoming new malls could weigh down on long-term rental reversions, as the competition offers the same anchor tenants as existing malls.
"In this regard, we think that REITs' track record in refreshing offerings from hosting events and updating their tenant mix can keep their malls competitive," said RHB Research.
"We also keep an eye out on policy risks that could impact consumer's spending power, such as the introduction of a luxury tax, subsidy rationalisation, and/or the reintroduction of the goods and services tax (GST)."
Nevertheless, retail REITs continue to be stable, backed by a strong domestic economy, with the Department of Statistics Malaysia reporting that retail trade increased by 5.5% year-on-year in July, and 0.5% month-on-month.
"Occupancy rates of malls under our coverage also remained robust, underpinning the various management teams' guidance of mid-single-digit rental reversions for financial year 2023.
"As such, retail REITs under our coverage are well positioned to capitalise on the seasonally stronger fourth quarter due to the year-end festivities."
RHB Research is also positive on the potential recovery in tourist arrivals in the fourth quarter of 2023, especially from China, and as of June, Chinese tourist arrivals in Malaysia were at 40% of the level in June 2019.
"The pickup in tourist arrivals should boost retail spending, especially for malls in the Kuala Lumpur city centre, and this is further supported by the weaker ringgit."
Office occupancy also saw more tenants choosing better-quality spaces, especially as supply of green certified office buildings came into the market.
RHB Research noted that Sentral REIT with its Quill Building 2 had been left vacant since the second quarter of 2022, after one of its tenants moved to The Exchange 106 and Wisma TechnipFMC scaled down physical operations.
"On the other hand, its premium office buildings like Menara Shell and Platinum Sentral are almost at full occupancy, and have recorded positive rental reversion."
"The REIT is also acquiring Menara CelcomDigi, a five-year old office building with a 15-year lease agreement, with an automatic extension of two further terms of three years expiring in December 2040."
RHB Research noted that its economics team expects one more hike of 25 basis points (bps) in 2023, followed by a 50-75 bps rate cut in the US federal funds rate in 2024.
However, it does not expect any cuts in the overnight policy rate (OPR) by Bank Negara Malaysia next year, and sees the OPR maintained at 3%.
Overall, RHB Research saw limited rerating catalysts for REITs, amid structural oversupply of retail and offices and high interest rates globally, as well as the acquisition slowdown in the industrial segment.
The research house noted that the current dividend yield spread between the M-REIT Index and the 10-year Malaysian Government Securities is about 205 bps, or close to +1 standard deviation from the historical mean, supporting near-term valuation as RHB Research expects limited downside risk to REITs' earnings.
"Moving into 2024, we expect a more normalised growth, as this year's positive rental reversion was partly due to a lower base from the pandemic.
"As such, we continue to monitor changes in expectations for interest rates. A potential cut could be a rerating catalyst for the sector, as this could further widen the yield spread, and make REITs a more attractive yield play."
RHB Research's top pick for retail REITs is IGB REIT, with a "buy" call and a target price (TP) of RM1.91, because of its fully occupied properties and high proportion of turnover rent, which could benefit from a pickup in retail sales.
The research house also picked Axis REIT as its new top pick for the industrial segment, with a "buy" call and a TP of RM2.08. It expects the REIT's occupancy level to increase, following the signing of new tenancies and the commencement of its lease with SPX Xpress at the newly redeveloped Bukit Raja Distribution Centre 2.
At the time of writing on Wednesday, IGB REIT units had fallen by two sen or 1.19% to RM1.66, with a market capitalisation of RM5.97 billion.
Axis REIT units remained unchanged at RM1.84, valuing the REIT at RM3.20 billion.
Looking to buy a home? Sign up for EdgeProp START and get exclusive rewards and vouchers for ANY home purchase in Malaysia (primary or subsale)!