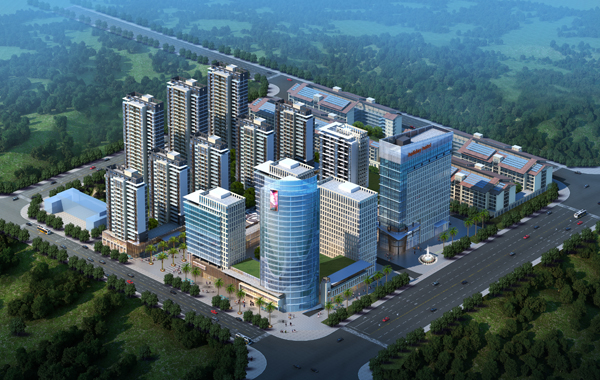 PETALING JAYA (March 21): As at the end of January, China-Malaysia Qinzhou Industrial Park (CMQIP) in Nanning, China, had confirmed that 20 investment projects would be set up in the start-up area of the industrial park, according to S P Setia Bhd executive vice president Datuk Koe Peng Kang.
He told TheEdgeProperty.com that construction of two of the investment projects has already been completed.
They are the China-Malaysia Qinzhou Grain and Oil company processing plant, which started operation at the end of 2015, and phase one of HuiBaoYuan bio-pharmaceuticals project.
"Another 18 projects, including Guangxi Talent International College, HON-Logistic project and BeiDou Application Centre and High Resolution Remote Sensing Centre, are still under construction," he said.
"The developments will be carried out in three phases with phase one covering 15 sq km, including the 7.87 sq km start-up area.
"Currently, the construction will be focused on infrastructure and the start-up area, while the development of the remaining 7.13 sq km land in phase one will start in 2017," he added.
CMQIP has a planned area of 55 sq km and is designed for a population of 500,000.
It is designed as an integrated modern industrial district for industries, businesses and residences.
CMQIP is jointly developed by the Qinzhou Development (Malaysia) Consortium Sdn Bhd (led by SP Setia Sdn Bhd and Rimbunan Hijau Group) and China's Qinzhou Jingu Investment Co Ltd.
As one of the joint venture partners, Koe said the venture into CMQIP is a good regional expansion strategy to help grow S P Setia's base and brand recognition in China.
"It provides a platform for us to establish our brand presence in the China market and gives us a growth opportunity to diversify our revenue streams," he explained.
CMQIP and Malaysia-China Kuantan Industrial Park are sister parks.
They are the first government-to-government projects between China and Malaysia.
QIP is also part of the agreement reached upon by the Chinese and Malaysian premiers in April 2011, when China's Wen Jiabao proposed that QIP become the first industrial park to be jointly developed by China and Malaysia in West China, making it a model for future developments.
CMQIP will focus on equipment manufacturing, electronic information, new energy and new materials, agriculture and food processing, as well as modern services.
Do not ask the bus driver about the value of your home. Click here at The Edge Reference Price to find out.