Inspired expression
In a beautiful showcase of synergy, Fondation Louis Vuitton is exemplifying its commitment to contemporary creation and innovative architectural expressions with a temporary installation by Daniel Buren. Developed in close dialogue with the building by Frank Gehry, Observatory of Light is installed across the emblematic glass sails that characterise the façade.
Fashioned from 3,600 pieces of glass, the 12 sails are covered by punctuated coloured filters in between alternating white and black stripes perpendicular to the ground. The 13 selected colours will make forms appear and disappear according to the time of day and season. Through its exquisite dance of colours, projections, reflections, transparencies and contrasts, Observatory of Light showcases the iconic building in a new light with its playful perspective.
www.fondationlouisvuitton.fr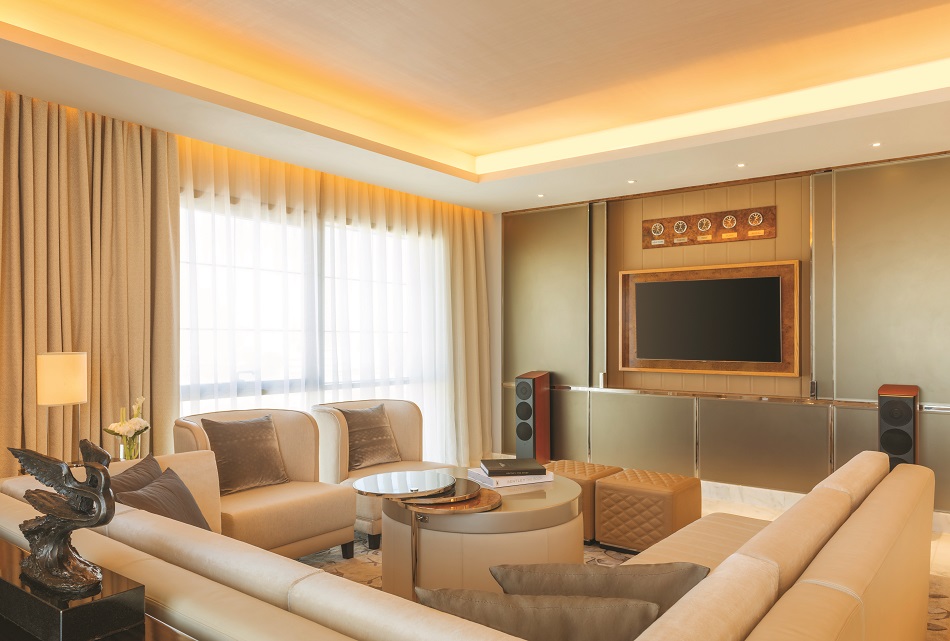 A cohesive collaboration
Luxury is a familiar concept in the Middle East, yet even guests checking into the Bentley Suite at The St Regis Dubai in Al Habtoor City are duly impressed. Located on the fourth floor, the custom-designed one-bedroom suite opens to spacious interiors warmed by handcrafted leather, silk, marble and wood. Sunlight streaming in through the full-height windows highlight beautiful elements such as the LED chandelier, 12-seated smoked fiddleback veneer dining table and a custom-made multi-compartment coffee table featuring Bentley ice lacquer and porpoise hide tray detail. Bentley leaves its mark in discreet design cues, from its signature diamond quilting on camel hide ottomans to the walnut bedside tables inspired by the Mulsanne Speed wing emblem. The luxury continues in the Mulsanne, correspondingly offered as the in-house car for guests.

Data at the heart of design
After travelling across three continents, from Buenos Aires to London, Big Bang Data pulls in to the ArtScience Museum in Singapore for its Asian premiere. The exhibition explores the science of data in data-driven art, realised through large-scale immersive installations, historical artefacts and contemporary artworks. Co-curated by transformational digital-age art specialists Olga Subirós and José Luis de Vicente, it artistically imagines the vast amount of data generated daily, from emails and selfies to Google searches and online purchases.
Each of the nine chapters explores the intricate relationship we share with data, as well as its meaning and implications on our future. These include Understanding the Cloud, The Data Explosion, What Data Can't Tell and I am Data and We are Data, with feature works by Ryoji Ikeda, Timo Arnall, Eric Fisher and Eric Kessels. Big Bang Data will run at the ArtScience Museum until Oct 16. Tickets are available at all Marina Bay Sands box offices and website.
www.marinabaysands.com/ArtScienceMuseum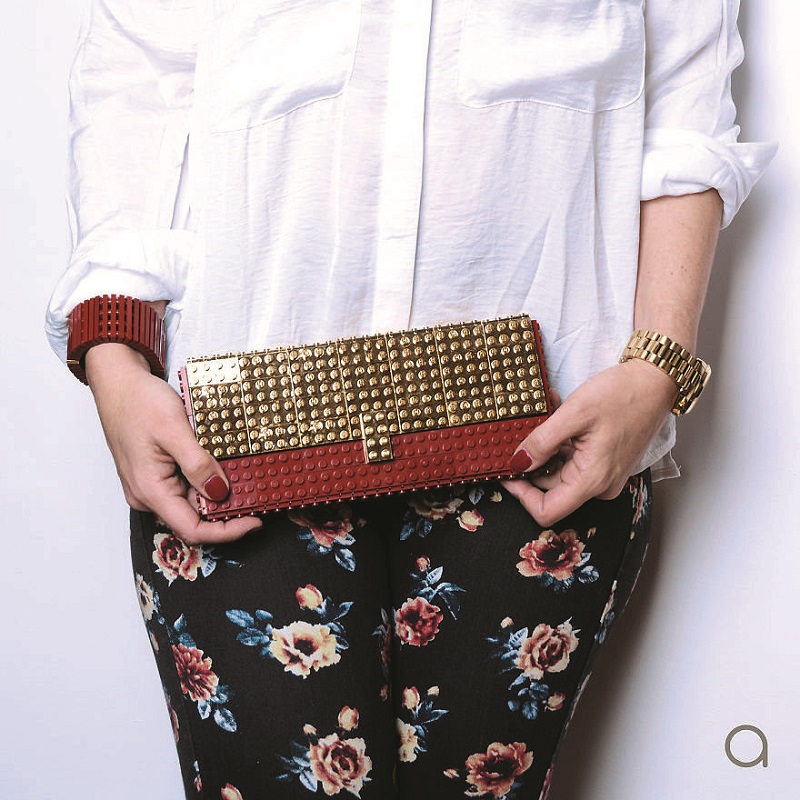 Fun with fashion
Polish couple Agnieszka Biernacka and Tomasz Biernacki, a former professional violinist and opera conductor respectively, discovered a penchant for design when they released a series of handbags made from Lego bricks last year. Under their label Agabag, their new collection sees the novel concept updated with a dash of bling — gold-plated elements that add lustre to the quirky aesthetics. The bags comprise a Lego shell, made by drilling tiny holes though the bricks then stringing them together like beads, and a soft interior. Some bricks are plated in 24-carat gold, thin enough to ensure they can still be stacked, to infuse a touch of glamour. The multicolour brick bags sell for US$180 while the fancier gold-bricked clutches start at US$300. The bags are especially popular in the US, Japan and Taiwan, proving that love for Lego-inspired fashion knows no borders.

Aesthetic throwback
With vinyl making a comeback over the past decade, Department Chicago conceptualised the HiFi Console, a mid-century inspired furniture piece to house a variety of audio gear. Decked with a Bluetooth-enabled amp, it also features audio inputs that can be hooked up to anything from a television to a turntable. The user-friendly console caters for diverse generations — a simple flick of the "on" switch wirelessly connects the console to your device of choice. Sound quality is given its due with a collaboration with an experienced audio engineer, melding the design codes of the past with the best audio innovations of the present. Development of the HiFi Console is being funded by a Kickstarter campaign with pre-orders available.
www.departmentchicago.com

A mind of its own
Known as the world's first digitally-transformable sofa, the Lift-Bit is an innovative concept by design firm Carlo Ratti Associati with help from Vitra. Unveiled at this year's Milan Design Week, it comprises a modular furniture system with configurations that are limited only by your creativity. The cluster of bright green, upholstered stools are motorised using a linear actuator, allowing stools to be raised or lowered to transform the system from a sofa to chairs, beds or chaise lounges. Its arrangements can be controlled by a mobile app or even just hand gestures. Further infusing a sense of the surreal to the sophisticated system is that the Lift-Bit is capable of entertaining itself; when "bored", it shapeshifts into different configurations, keeping users on their toes. And this is how the technological uprising begins.
lift-bit.com

A luminous muse
When designer Oscar Lhermitte and London-based design studio Kudu looked to the heavens for inspiration on a collaboration, their collective gaze set upon the moon. Data sourced from Nasa's Lunar Reconnaissance Orbiter was combined with sophisticated engineering and craftsmanship to create the most topographically accurate lunar globe. The Moon light globe matches in exact 3D detail on a 1/20 million scale the physical terrains and movements of its namesake. Revolving around the model is a ring of LED lights that cast light upon the correct face of the moon, recreating the lunar phases as seen from Earth. Manipulations of the model can be done in manual, demo or live mode, the latter projecting the actual ongoing lunar phase and changing rhythms of the moon. The Kickstarter campaign raised over £145,000 — far exceeding the designers' pledge goal of £25,000. It looks like our natural satellite exerts quite a pull on us earthly beings.
Kudustudio.co
Start your search for a condominium of your choice HERE.
This article first appeared in the June + July 2016 issue of Haven, which comes complimentary with The Edge Malaysia Weekly. Subscribe here for your personal copy.