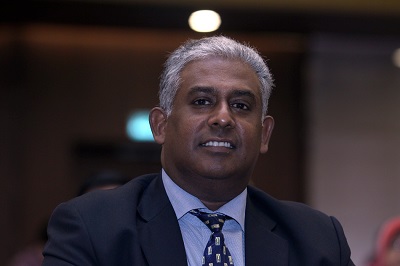 KUALA LUMPUR (July 27): While industrial properties may not be a sexy class of investment assets, they make very stable assets no matter where you are in the cycle, said Axis REIT Managers Bhd head of investment Siva Shanker (pictured).
"The market in Malaysia is too skewed towards the residential sector and not enough focus is being put into the development and promotion of alternative asset classes. We have to start revitalising other sectors in the property market," said Siva during the Malaysian Property Summit Mid-Year Review 2016.
Speaking in his session entitled "Industrial Market Performance and Outlook", he said industrial land values in various popular locations in Malaysia have recorded an average uptrend in 2015.
In 2015, the average price of industrial land in Petaling Jaya was RM400 psf, up from RM350 psf in 2014; on Penang Island, prices ranged from RM80 to RM120 psf in 2015 compared with RM80 psf to RM100 psf in 2014; and in the Southern Industrial and Logistic Clusters (SILC) in Johor, industrial land prices averaged RM100 psf in 2015, inching up from RM85 psf to RM90 psf in 2014.
Likewise, rents of industrial land have been on a stable upward movement despite the overall property market slowdown, he said.
For example, in Petaling Jaya rents are about RM2 psf in 2015 compared with RM1.90 psf in 2014, and in the SILC, average rents were RM1.90 psf compared with RM1.80 psf in 2014, he noted
"I believe industrial properties will continue to record stable and solid yields in the long run. Developers and investors should move and promote this property asset before the price goes further up," said Siva.
He noted that interest has picked up in Johor.
"Property in Johor used to slow but recently, we saw some Singaporeans coming back to Johor. We expect [that over] the next 10 years, Johor will be very bright because they [Singaporeans] have no choice because they need to save cost," Siva noted.
Besides Johor, he said Prai will be the next bright spot because it is adjacent to Penang Island and with cheaper operating cost.
He said that the overall industrial property market is still enjoying steady growth because the segment has a shortage of large warehouses while demand remains strong.
"Shortage of large warehousing space is still prevalent in the market, we should start going towards the development of large space in excess of 500,000 sq ft instead of terraced factories or cluster warehouses," Siva said.