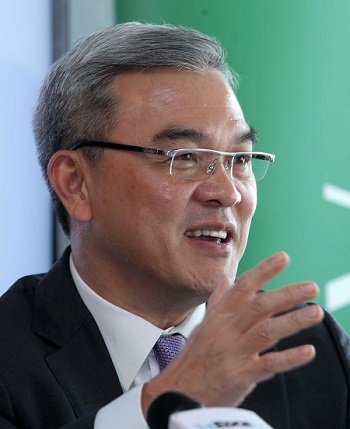 PETALING JAYA (July 29): The Kuala Lumpur-Singapore High Speed Rail (HSR) project will benefit Kuala Lumpur, Seremban in Negeri Sembilan and Melaka the most, out of all the stops in the alignment, said EcoWorld Group Development Bhd non-independent non-executive chairman Tan Sri Liew Kee Sin (pictured).
"Imagine the convenience residents will be able to enjoy from the connectivity provided by the HSR project connecting two countries in just 90 minutes. Have you sat on the Eurostar express train? Just imagine, you only need 2.5 hours to travel from downtown London to downtown Paris with each country's immigration counters just 100m away from each other," he told TheEdgeProperty.com.
Liew added that the travelling time on the road to reach the airport may take up half the time needed to travel on the plane.
Moreover, if one were to take a plane, one will need to be at the airport at least two hours before the flight.
"On top of that, there are times when the flight may be delayed. Unless if you have all the time in the world, then the timing saved on riding the train will definitely be beneficial," he added.
According to Liew, Seremban's residents will definitely benefit a lot from the HSR project.
"Seremban is almost like the next Klang Valley. The town is up and coming and the infrastructure will definitely benefit the residents there," he said.
"I am no economist but we definitely need to measure the impact of building the infrastructure against the benefit it will provide. However, I can definitely say it will carry a positive impact in the long term," he added.