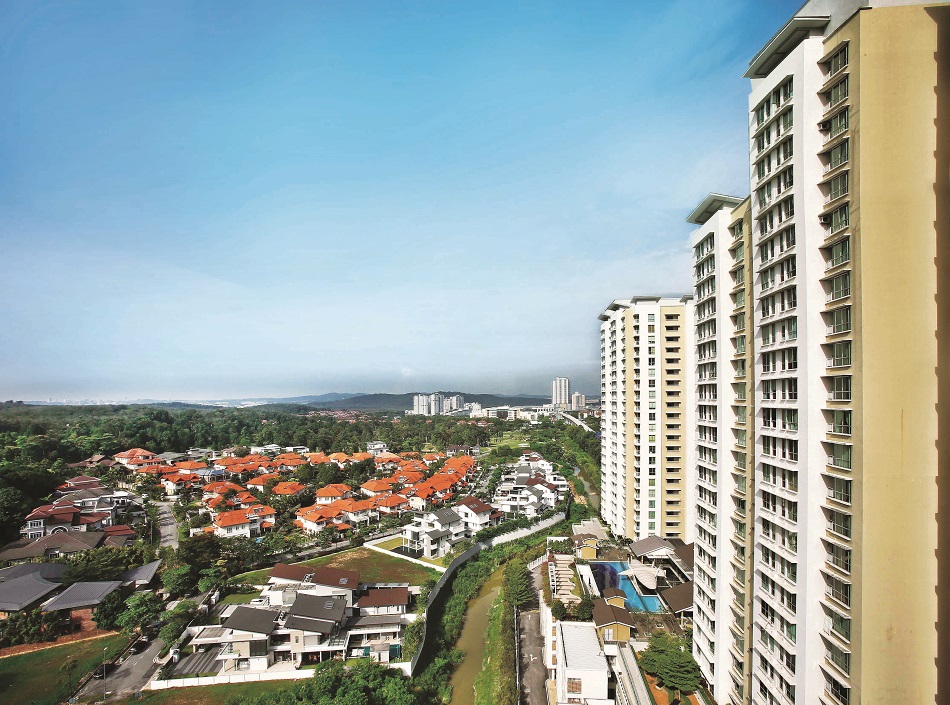 KUALA LUMPUR (Aug 4): The government, specifically the Deputy Minister of Finance 1 Datuk Othman Aziz, said yesterday that houses priced up to RM165,060 are considered affordable to a median Malaysian household.
He said the figure was calculated based on the "median multiple" methodology — developed by Demographia International and recommended by the World Bank and the United Nations — to evaluate urban housing markets.
Under the methodology, a house is considered affordable if a household can finance it with less than three times its annual household income.
According to Bank Negara Malaysia in its Annual Report 2016, half of Malaysian households earned a monthly income of RM4,585 and below in 2014, which suggests houses priced up to RM165,060 are considered affordable to them.
"However, only 21% of new housing launches in Malaysia were priced below RM250,000 in 2014, while developers are attracted to build higher-end properties priced above half a million," said Othman.
There is a serious mismatch in the property market in terms of what is offered by property developers and what the prospective buyers can afford to buy, said the National House Buyers Association (HBA) honorary secretary-general Chang Kim Loong.
The HBA classifies "affordable properties" as those costing between RM150,000 and RM300,000, and with at least two bedrooms, a built-up area of at least 800 sq ft, excluding the balcony.
"Unfortunately, in the eyes of the developers, 'affordable properties' are properties that cost up to RM500,000 for 'first-time house buyers' and up to RM1 million for 'second-time house buyers' or 'upgraders'.
"This is why there are so few properties costing between RM150,000 and RM300,000, and the vast majority of new launches are in the range of RM500,000. When there are properties priced below RM500,000, most of these are one-room studio apartments with built-up [areas] of less than 600 sq ft (shoebox units) which are not suitable for family living," he said in an email to The Edge Financial Daily.
The issue of lack of affordable housing, however, has been in the limelight in recent years and is not a new one.
"The worsening shortfall in housing supply reflected the mismatch between the pace of growth in the supply of new houses and the net increase in the number of households, particularly in the past five years," said Othman yesterday at the 2017 Budget Focus Group Meeting on "Accelerating the Supply of Afordable Housing".
Othman also noted affordable housing initiatives by the government have gathered some momentum, though the current level of housebuilding in the affordable housing segment has not been sufficient to meet the demand.
One such initiative is Perbadanan PR1MA Malaysia (PR1MA), which was established under the PR1MA Act 2012 to plan, develop, construct and maintain high-quality housing with lifestyle concepts for middle-income households in key urban centres.
Houses by PR1MA are going for 20% below the market price, according to Prime Minister Datuk Seri Najib Razak. Registration is open to all Malaysians with a monthly household income between RM2,500 and RM10,000, according to PR1MA's website.
A check on PR1MA's website revealed that five out of the seven of its developments in the central region, which are open for balloting, are priced from RM267,000 to RM315,000. The other two developments are around RM235,000.
This, however, still puts these PR1MA houses above the RM165,060 and below range that is purportedly affordable for the median Malaysian household.
HBA's Chang said PR1MA was set up with very noble intentions of providing "affordable housing" to the people. However, PR1MA has, along the way, lost its focus and is now partnering with private developers to offer "lifestyle living", he opined.
"PR1MA is even allowing 'second-time house buyers' a chance to ballot and buy PR1MA properties. As there is not enough supply to meet the demand of 'first-time house buyers', there is no rationale or logic in opening up PR1MA properties to 'second-time house buyers.
"According to a PR1MA representative, there is an overwhelming registrants of 1.3 million in their data bank. The question then is 'why open for second timers when there is not enough for first-time house buyers?'" asked Chang.
He added that PR1MA has to "build the right product, at the right place, with the right pricing and of the right numbers".
On other housing initiatives by the government, like Projek Perumahan Rakyat (PPR), Chang said this must be seen as separate from the current challenge of providing "affordable housing".
"PPR is meant for the low-income segment, whereas the challenge of affordable housing is for the median population of Malaysia. For PPR to succeed, there must be strict vetting of applicants and strict selection criteria to ensure that there is no abuse.
"Periodic checks must also be conducted to ensure that the PPR units are not rented out, especially to foreign workers, and action must be taken against any PPR occupant who is caught renting out the PPR unit," said Chang.
Try out one of our super tools, the rental yield calculator, here.
This article first appeared in The Edge Financial Daily, on Aug 4, 2016. Subscribe to The Edge Financial Daily here.