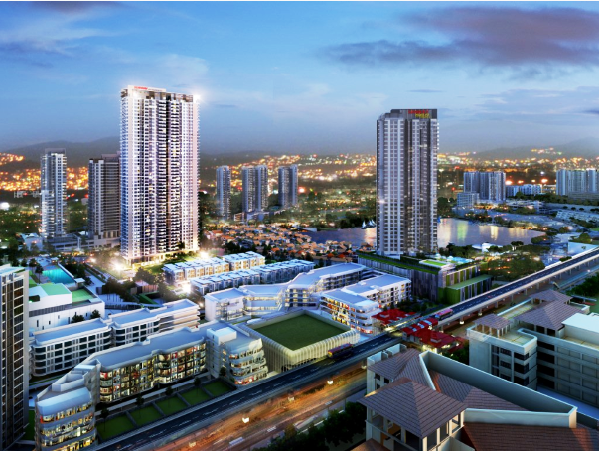 THE well-established Bandar Sunway is one of the most vibrant townships in the Klang Valley with thousands of people visiting its megamall, theme park and educational institutions every day.
Its developer Sunway Bhd aims to build more such integrated developments in the country. "It is our dream to have flagship developments in all the key cities in Malaysia," remarks Sarena Cheah, managing director of Sunway's property development division (for Malaysia and Singapore).
The division — Sunway Property — differentiates itself from its peers through its integrated developments and product diversification, Cheah tells City & Country. "The state of the economy and the environment may constantly change but our core values and business model, as far as delivering integrated developments and building communities are concerned, shall remain the same," she asserts.
"Apart from building new developments, we strive to enhance and add to the educational, healthcare and hospitality facilities in our existing townships to better the lives of their communities."
Founded in 1974, Sunway Property is best known for its community-driven, integrated townships and developments, including Sunway Resort City, Sunway Geo, Sunway Velocity, Sunway Montana, Sunway Gandaria and Sunway Iskandar. The developer has an extensive portfolio of properties not only in the Klang Valley, Ipoh, Penang and Johor but also in Singapore and China.
While developers are pushing back their launches, deterred by the current slow property market, Sunway Property looks at it as an opportunity to build on the group's core values, land bank and software components.
"In every economic downturn, it is good to remain patient and steady with our launches. Sometimes, it is better to consolidate and wait for the right time to launch certain products. We are cautious and selective about the products we launch in this environment to meet current demand," says Cheah, who has been with the group for almost 20 years now.
"As a master developer, we see plenty of opportunities in the downturn. What we need to do is to prove to our investors that we have the ability to consistently deliver our products and see our projects through. Our balance sheet is strong and our gearing is at 0.35 times. We had a net asset base of about RM8 billion as at March 31, which allows us to look at openings and investments apart from what we already have.
"To date, we own about 3,500 acres worth RM50 billion in gross development value (GDV) that are mostly located in the Klang Valley, Ipoh, Penang, Iskandar Malaysia and Johor. We also have land in Singapore and China," she adds.
Acquiring land bank
According to Cheah, the group is planning to acquire more land in the near future. "We are actively looking at areas that we are familiar with. We hope to find strategic and strong locations in the Klang Valley that are sizeable. It is quite rare to find large tracts of land in the [saturated] Klang Valley to build townships. We believe new infrastructure, such as the mass rapid transit (MRT), light rail transit (LRT) and highways, will be the key catalyst for new and upcoming locations in the central region," she says.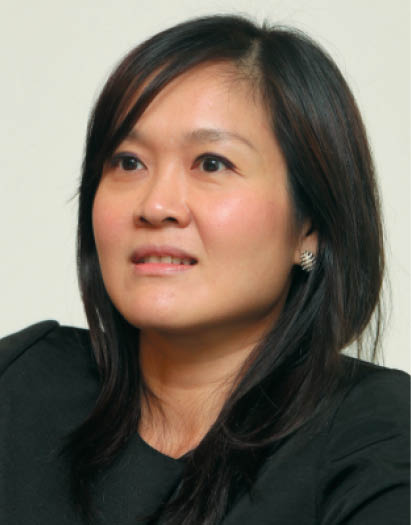 Apart from the Klang Valley, the group wants to have a stronger presence in Penang. "We have a number of projects in Penang that are doing well and this month, we had a groundbreaking ceremony at Sunway Property @ Anson, our upcoming Penang regional office and sales gallery," says Cheah.
"We would like to rebrand ourselves in Penang and focus more on our investments in the state. Previously, most of our investments in Penang were pure property projects, such as the landed Sunway Cassia at Batu Maung, but we would like to shift these investments into more integrated developments, like the ones we have in the Klang Valley. We are also expanding our 4-storey mall, Sunway Carnival, in Seberang Jaya."
Cheah reveals that the group intends to explore land and investment opportunities in foreign countries as well. "Currently, 90% of our projects are local and only 10% are foreign. We hope to increase our focus on foreign projects [to up to 30%] in the next five years," she says.
"We are actively seeking more land in Singapore and China, and also in Australia as we have made a couple of property investments there in the past.
"In the light of the UK's vote to withdraw from the EU, or Brexit, we are intrigued by the real estate market in London. We shall reveal more details when the future acquirements have been finalised," says Cheah.
Sunway Property has performed steadily in its current financial year ending Dec 31, 2016. "We are on track to meet our sales target of RM1.4 billion this year," says Cheah.
In its first quarter ended March 31, Sunway Bhd made a revenue of RM1.1 billion and profit before interest and tax of RM176.1 million. Sunway Property's unbilled sales stood at RM2 billion.
For the rest of its financial year, Sunway Property plans to focus on products that are priced below RM1 million to suit market needs. "Our products in this price range have always done well, and we are actively planning to place more of them on the market," Cheah says.
"The market is definitely challenging and it forces developers to be more cost-efficient and to put more value into their developments. Value lies in a development's potential and cost. It is about finding the right balance between the two. Despite the tough times, we will maintain the value of our products and place them in strategic locations."
Upcoming launches, increasing accessibility
Sunway Property launched Sunway Mont Residences in May this year. Located in Mont'Kiara, the 38-storey condominium has a GDV of RM250 million. Prices of the units start at RM880,000 while the built-ups range from 1,112 to 1,609 sq ft for 2+1 to 4+1 bedrooms and 1,695 to 1,906 sq ft for dual-key homes. The development is 80% taken up.
The group aims to launch Sunway Geo Residences 3 at Sunway South Quay in Bandar Sunway, landed homes in Sunway Iskandar in Iskandar Malaysia and ongoing projects in Sunway Gandaria in Bangi over the rest of the year.
"What is striking about Sunway Geo Residences 3 is that it features the country's first elevated bus service — the bus rapid transit of Sunway Line," says Cheah.
With a GDV of RM400 million, the development is expected to be launched in the fourth quarter. It features a 43-storey condominium with 420 units (built-ups of 983 to 1,756 sq ft) and 44 townhouses (2,200 to 2,400 sq ft). Prices of the tower units start at RM1.1 million. Targeted to be completed in October 2019, Sunway Geo Residences 3 is located in the neighbourhood of Sunway South Quay in Bandar Sunway and is the only integrated development in Sunway Resort City. It boasts a one-acre park, a swimming pool, rock Jacuzzis, an infinity pool, a children's pool and an indoor children's gym. It also has dual-key units, which make up 20% of the total, that face Sunway South Quay's 28-acre lake.
Sunway Geo Residences 3 is the group's third instalment of the RM2 billion Sunway Geo series. Launched in 2013, Sunway Geo Residences and Sunway Geo Residences 2 are 97% and 100% taken up respectively. Phases 1 and 2 of Sunway Geo Retail Shops are 97% and 93% taken up while Phases 1 and 2 of Sunway Geo Flexi Suites are 94% and 97% taken up respectively.
The developer will also be focusing on its ongoing launches in Sunway Iskandar in Iskandar Malaysia. "There have been concerns about a glut in Iskandar and an oversupply of high-rises in the area. However, we are confident our products will continue to attract buyers as they speak for themselves.
"We also look forward to the completion of the Coastal Highway Southern Link next year. The added connectivity will be a huge draw for Sunway Iskandar," says Cheah.
Sunway Iskandar has a GDV of more than RM30 billion. Sprawled across 1,800 acres, it takes up 31% (691 acres) of Medini Iskandar. The development has a total gross floor area of 77 million sq ft and is 70% residential and 30% commercial. With a captive market of 120,000, the township is segregated into six precincts: The Lakeview, The Parkview, The Capital, The Riverside, The Seafront and The Marketplace.
Launched in 2014 and last year, The Lakeview offers Citrine — a mixed-use development comprising 328 serviced apartments, 167 office suites and 51 boutiques. With selling prices that start at RM563,000, Citrine has a GDV of RM321 million. So far, its take-up has been 60%.
Following Citrine was Emerald Residences, which comprises 222 landed homes. Launched last year, Emerald Residences has a GDV of RM330 million and a take-up of 50%. Also launched last year was Emerald Boulevard 88, the first commercial retail development in Sunway Iskandar, with 88 units. Targeted to be completed in 2018, Emerald Boulevard 88 has a GDV of RM170 million and is 70% sold.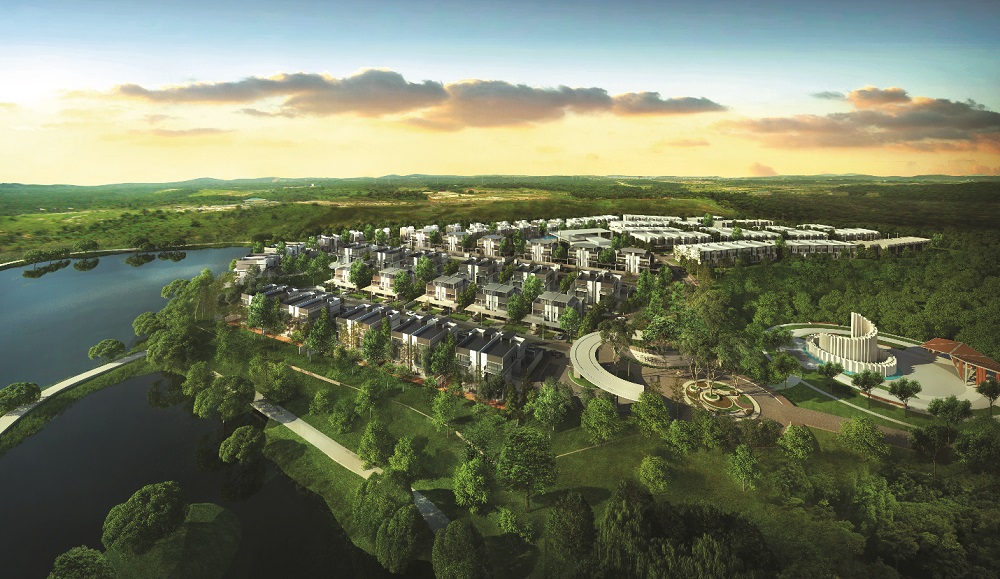 "We are now focusing on the next chapter of Sunway Iskandar, which is the second precinct, The Parkview. We hope to launch this precinct some time next year and we are still planning to add more landed homes. More details of the precinct will be revealed closer to its launch next year," says Cheah.
"In an effort to strengthen our presence in Penang, we have acquired a 25-acre tract in Paya Terubong to develop Sunway Valley City. With a GDV of RM2.3 billion, it will comprise a mall, educational components, shopoffices, offices and serviced apartments. Targeted to be launched in 4Q2017, the development's concept is similar to that of Sunway Velocity in Kuala Lumpur, thanks to the latter's success.
"We also purchased a 17-acre piece of land in Kelana Jaya (for RM286 million) last year that is situated next to Western Digital in the Sungai Way Free Trade Zone. We plan to turn it into a residential enclave overlooking a nearby golf course. Details are still being firmed up but we plan to launch the development next year," she adds.
Sunway Property has also lined up commercial projects in Kampung Subang (50 units) for next year.
On the international front, the group plans to launch the second phase of Sunway Gardens in Tianjin, China in April next year. Targeted to be completed in May 2019, the phase offers 665 units and has a GDV of RMB770 million (roughly RM463 million). The prices and sizes of the units have yet to be determined.
The first phase of Sunway Gardens was launched in April 2014 and offered 642 units, of which 432 (82%) were sold. Completed in October last year, the units were priced from RMB1 million onwards. The phase boasts a private clubhouse worth RMB30 million and such facilities as an indoor swimming pool, a gym, yoga deck, jogging track and badminton and basketball courts.
Enriching society
Moving forward, Sunway Property hopes to continue to reinvent itself and to implement creative strategies to ride out the slow market. "Overall, we are a brick-and-mortar business; we have product offerings in not just property development but also retail, education and healthcare. Our goal is to create a lifestyle for our buyers and investors," says Cheah.
"On that note, we are looking to add more sustainable features to our developments. We would also like to offer newer technologies, and services, such as e-commerce, to our buyers and investors. We are currently exploring these possibilities. As a community developer, we would like to continue to improve our buyers' standard of living."
The Sunway Property Certainty Campaign was launched earlier this year and has seen the participation of about 10% of its buyers. The campaign provides a guaranteed loan, a deferred payment and a voluntary exit plan (VEP).
"The guaranteed loan is suitable for buyers who are without commercial bank loans as the group ensures a loan at vacant possession. The criteria for the applicants are basic — you have to be 18 and above, have no outstanding legal suit or be experiencing bankruptcy. Buyers have to pay 12% while the remaining 88% will be provided by the group at vacant possession. The deferred payment allows buyers to pay an initial down payment of just 3% and thereafter enjoy zero payments for 12 to 24 months from the launch date.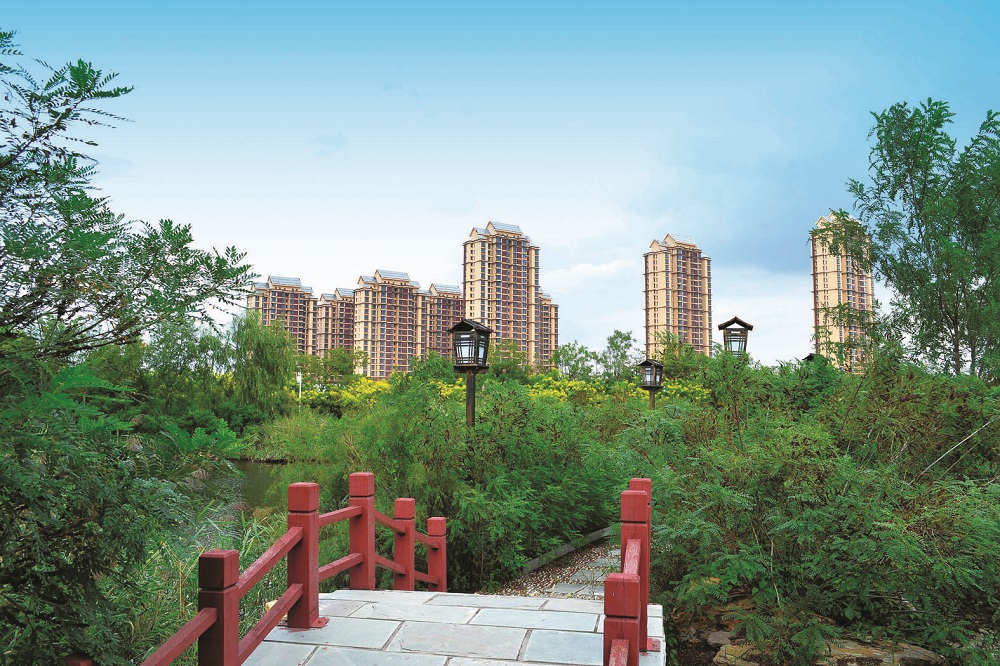 "The VEP is an option provided by the group to terminate the sales and purchase agreement (SPA) if the buyer loses his job due to retrenchment or voluntary separation scheme. Monies paid by the buyer will be refunded less all expenses incurred," explains Cheah. "So far, our buyers have been giving us good feedback on the campaign. We want to assure our buyers some level of security, an umbrella for a rainy day."
"Another area we would like to focus on in the next 18 months or so is senior living and healthcare. It is something we would like to venture into to help the community. It is projected that by 2025, 10% to 15% of our citizens will be above the age of 60. We believe this is an area that needs to be looked at. We would like to offer our products and services for individuals and families of all ages," she concludes.
This article first appeared in City & Country, a pullout of The Edge Malaysia Weekly, on Aug 15, 2016. Subscribe here for your personal copy.