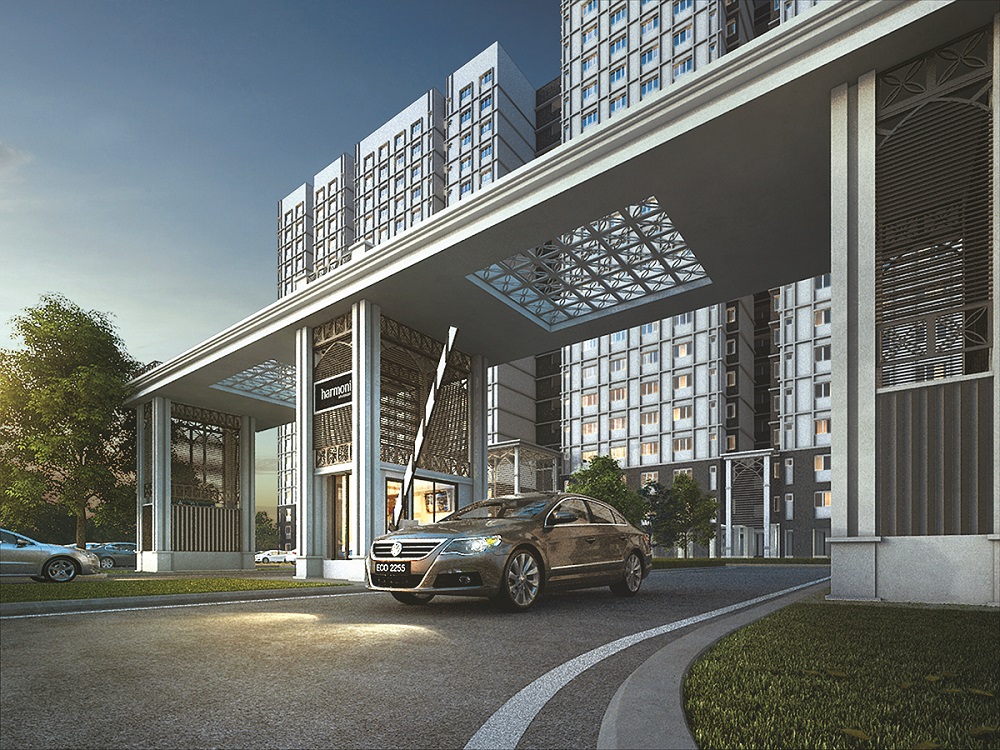 ECO World Development Group Bhd is scheduled to hand over the first phase of the 1,089-acre Eco Majestic township in Semenyih, Selangor, by October. In addition to landed properties, a couple of high-rise developments have been launched and there are plans for more.
Eco Majestic is a fully gated and guarded freehold township with strata titles. Divisional general manager Evon Yap tells City & Country that, so far, the launches have mostly been of landed properties. These include Gentlebre (182 units), Cradleton (612), Tenderfield (576), Merrydale (586), Ivoris (102) and Brighton (46).
Gentlebre and Cradleton are scheduled for completion this year while Merrydale, Tenderfield and Ivoris will be completed in 2017.
The developer has launched several high-rise developments, including Simfoni Apartment under social housing scheme Rumah Selangorku. This project offers 870 units in three blocks of 11-storey residential towers. Priced at RM100,000, with built-ups of 750 sq ft, the units are 75% sold.
Later in March, EcoWorld launched the medium-cost Karisma Apartment that offers 750 apartments with three bedrooms and two bathrooms, with built-ups of 800 sq ft. The units are priced at RM260,000 and come with two parking bays. Some 97% have been taken up.
Piling work for Karisma Apartment will be completed in October and construction will begin in November.
Yap notes that these apartments, when completed by 2019, will offer the critical mass that will create demand for commercial activities in the township.
Harmoni Apartment
Following the success of Simfoni and Karisma Apartments, EcoWorld is looking to launch another medium-cost apartment by the end of this month. The Harmoni Apartment will offer larger units with built-ups of 900 sq ft. Sitting on 12.86 acres, this project offers 900 3-bedroom, 2-bathroom apartments in two 20-storey blocks. Forty-four units will be reserved for buyers with a Person with Disabilities card. Each unit comes with one open and one covered parking bay.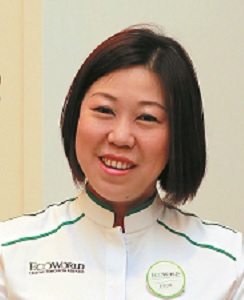 Harmoni Apartment will be launched over three phases with Phase 1 offering 352 units in Block 2. The launch dates of the next phases will depend on the response to Phase 1, Yap says.
She says the project, which mainly targets young and starter families from the surrounding area, has received more than 700 registrations so far.
"The demand for this kind of affordable housing is high," she says. "After the launch of Karisma Apartment, we saw a demand for bigger units. For this kind of affordable apartment, a slight price variation makes a lot of difference for some buyers as they are very sensitive to the difference in the monthly instalments. That is why we have different apartment sizes."
The amenities in Harmoni Apartment include a function room, swimming pool, children's pool, playground, anti-climb fencing, guard house and multipurpose court. The maintenance fee is about RM150 per month.
"Here, we really looked into the minimum requirements for a household, such as parking and security, so there will be a guard house and two parking bays," Yap says. "It is common to have two cars in a household nowadays and so we provide two parking bays. If not, residents would park by the roadside, which would create security issues."
The covered parking bays will be in a multi-storey building that will be linked to the apartment blocks by a covered walkway.
Yap says the macro environment of Harmoni Apartment is one of the main attractions. Amenities nearby include a Tesco Extra at Jalan Semenyih, Tenby International School at Setia EcoHill, Nottingham University and Kesuma Industrial Park.
In addition, Eco Majestic is linked to Jalan Semenyih via the East Gate and Lebuhraya Kajang Seremban (Lekas Highway) via the North Gate. Next month, the West Gate will be opened to connect to the Eco Majestic interchange on the Lekas Highway.
"We will also have the 150-acre Majestic City Commercial Centre with commercial components such as a hotel and shopping mall to complete the township," Yap says. "This commercial hub will also create job opportunities for residents."