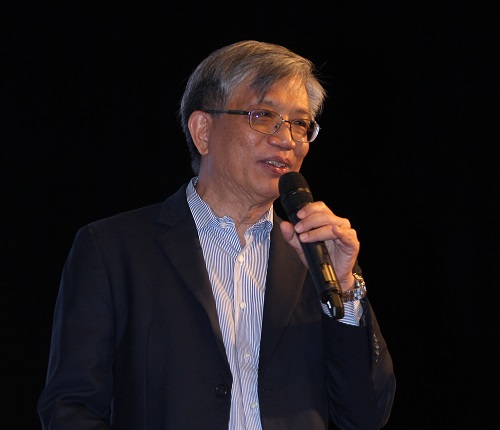 KUALA LUMPUR (Aug 27): The last mile connection is key for travellers riding on the Kuala Lumpur-Singapore High Speed Rail (HSR) especially at the proposed Ayer Keroh and Seremban intermediate stations, said Henry Butcher Malaysia chief operating officer, Tang Chee Meng at the TheEdgeProperty.com's "Symposium on Kuala Lumpur-Singapore High Speed Rail 2016" themed "Where to invest — Don't miss the boat" today.
Tang was presenting on his topic: "Investment sweet spots: The Seremban/Ayer Keroh lure".
"Places like Melaka is a sweet destination spot for Singaporeans on the weekend where they just drive up from Singapore to have some Nyonya laksa or for a short holiday trip. The HSR will benefit a lot of middle class Singaporeans who do not drive because they can just hop on the train to come over to Melaka," said Tang.
"However, even if they [Singaporeans who ride on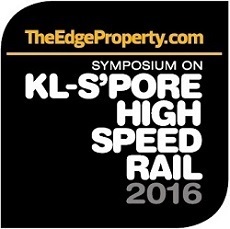 the HSR] can minimise their travelling time to Ayer Keroh, Melaka, to only 1.5 hours, when they arrive at the station and if there are no shuttle buses or other means of transportation systems to bring them to Melaka town from the station, then they will have to spend another half an hour to 45 minutes to get to town," Tang added.
Tang noted that the government or shopping mall owners can consider arranging transportation services to cater to the needs of these travellers in future.
Meanwhile, Tang also shared some of the areas or property developments that may be worth looking at for investors in Seremban and Melaka.
"Townships in Seremban are very vast in size and the properties there are relatively cheaper compared to those in Kuala Lumpur. If you were to buy a double-storey terraced house in Seremban, you can still get them at about RM600,000 to RM700,000. In the Klang Valley, a typical double-storey terraced house will easily cost you a million and above," said Tang.
Some of the townships in Seremban that Tang mentioned during the presentation which could benefit from the HSR are Bandar Ainsdale by Sime Darby Property, Seremban 2 and S2 Heights by IJM Land Bhd, Bandar Sri Sendayan by Matrix Concepts Bhd and Bandar Enstek by TH Properties.
Meanwhile in Melaka, they include — Taman Tasik Utama by MTD Capital Bhd, Baba Nyonya Resort by Novasara Development Sdn Bhd and Taman Muzaffar Heights by Scientex Bhd.
Last month, Malaysia and Singapore signed a memorandum of understanding to work towards commencing the Kuala Lumpur-Singapore High Speed Rail (HSR) operations by 2026.
Both governments have also agreed that the HSR will have eight stations, with main terminals in Bandar Malaysia (Kuala Lumpur) and Singapore, and six intermediate stations in Putrajaya, Seremban, Ayer Keroh, Muar, Batu Pahat and Iskandar Puteri.
The symposium, which was held at Sunway Putra Hotel, Kuala Lumpur, is organised by TheEdgeProperty.com and supported by The Edge Malaysia. The presenting sponsor is Bukit Bintang City Centre.
For more reports on the symposium, read the Sept 2, 2016, issue of TheEdgeProperty pullout. You can download the pullout for free at www.TheEdgeProperty.com.
Want to know the price trends of a development? Click here.
HSR270816