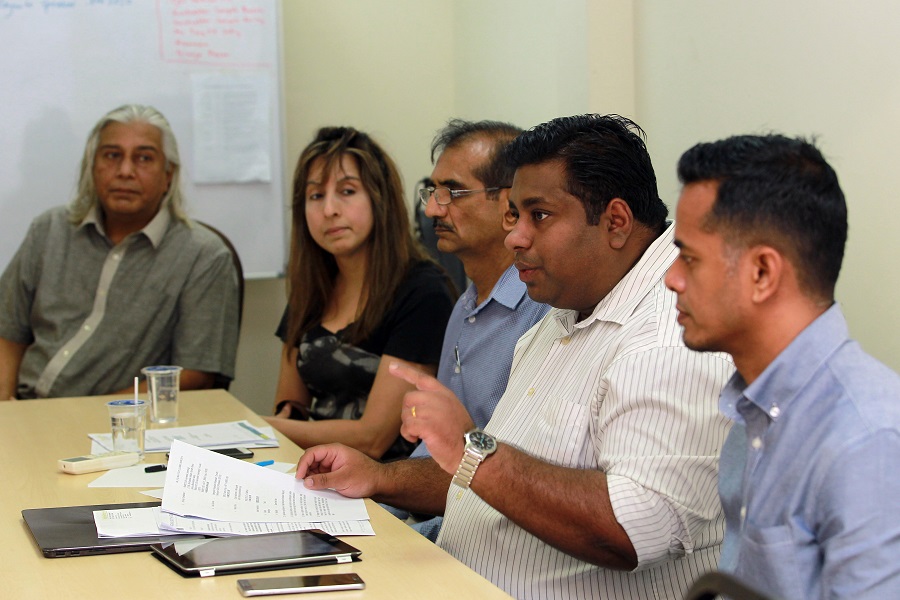 PETALING JAYA (Sept 6): Some residential bungalow owners along Jalan Gasing in Petaling Jaya are puzzled with the disparity in the valuations done on their properties by private valuers, and those done by the Valuation and Property Services Department (JPPH).
Property owners, Shyan Doshi, Rajesh Mansukhlal and Mohd Azwar Aziz, who are seeking to convert the residential titles of their bungalows along Jalan Gasing into limited commercial titles have put on hold their plans due to discrepancies in the land valuation.
Rajesh said the land price for their properties based on JPPH's valuation was indicated as RM4,500 psm (about RM418 psf), which is 26.7% higher than the valuation done by private consultancy firm Raine & Horne International Zaki + Partners Sdn Bhd.
"I have engaged a private valuer, to find out the market price of my bungalow based on other limited commercial-title properties. The result showed that the market value was about RM3,300 psm (about RM306.70 psf), which is far lower than the valuation by JPPH," he told reporters during a press conference held by Bukit Gasing assemblyman R. Rajiv today.
They urged JPPH to reveal its valuation method or other related data that could support the result of its valuation.
Rajiv explained that those who want to convert their existing residential titles to commercial titles have to pay a premium of 15% of the property's value, which is determined by JPPH's valuation.
Owners who apply for limited commercial use for their properties get a 50% discount on the premium as the property usage will be limited to certain commercial activities as per their applications.
Based on JPPH's valuation, the conversion cost — including the premium and other relevant charges for Rajesh's bungalow, which has a land area of 7,227 sq ft, is about RM232,000 after the 50% discount.
"However, if based on the private consultancy's valuation, the estimated premium will be about RM170,000, which could help me save over RM60,000," Rajesh explained.
He has sent an appeal letter with the private valuation report to the land office, hoping the authorities would reduce the premium, but the appeal was rejected.
"In the [Land Office] reply, it stated that the premium will be maintained based on JPPH's valuation," he added.
The 60-year-old businessman had bought the bungalow at around RM2 million in 2013 and has been using it for his fashion boutique business.
The Selangor government has stated that 633 property owners conducting business on residential properties in 19 rezoned areas in Petaling Jaya have to convert their properties from residential to limited commercial titles.
Rajesh said the property owners, who wished to continue their businesses or to rent out their premises to business operators, have to convert their property titles before Sept 18, 2016.
Shyan, who owns two bungalows in Jalan Gasing housing a shoe boutique in one and a winter clothing business in the other, and Mohd Azwar, who have rented out his bungalow to a swimming school, have decided to wait-and-see before making their next decision.
They are among 59 owners who have applied for title conversion but have yet to settle the conversion cost.
Rajiv said currently, only 14 owners have paid the conversion fees.
Not sure how much you will have to pay a month for your home? Check out our mortgage calculator here.