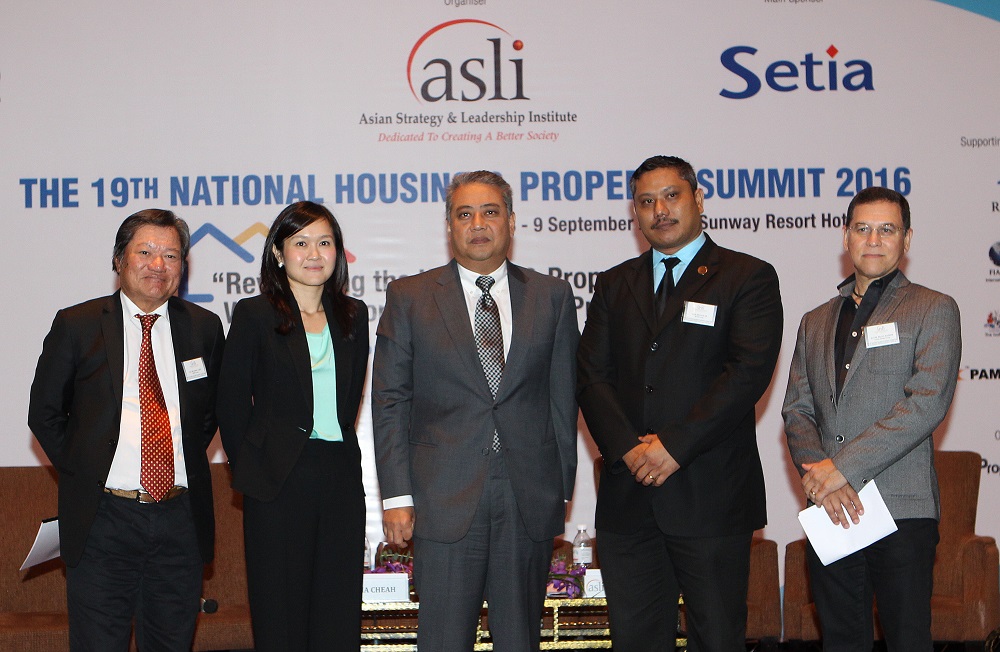 PETALING JAYA (Sept 9): The government should work with property developers to ensure easy accessibility to public transport and infrastructure.
Speaking at the CEO Roundtable at the 19th ASLI-National Housing & Property Summit 2016 yesterday, Sunway Bhd managing director of the property development division for Malaysia and Singapore Sarena Cheah said public transport plays an important part in property development.
The roundtable was entitled "Is it all doom and gloom? Where do we go from here? Is the housing and property sector sustainable? Will the property sector downturn be prolonged?"
"Perhaps we can work with regulators to look at all developments on an individual basis to ensure that all upcoming public transport infrastructure are accessible to residents," Cheah said.
Meanwhile, MKH Bhd managing director Tan Sri Eddy Chen who was also part of the roundtable said property prices could be lower if developers can reduce the number of car park bays in a property development.
According to Chen, each car park bay costs a buyer RM30,000 to RM35,000, and projects in Selangor have to provide two car park bays for each unit owner, thus adding RM60,000 to RM70,000 to the cost of buying the property.
Chen also suggested that the development of transit-oriented developments be expedited.
On the property market, Cheah said it is going through a period of "digestion" rather than being in a period of doom or gloom.
"It is just like we had too much food previously and now we just need to go on a diet."
She urged property buyers to invest wisely as property is still a resilient asset class.
Another panellist, MCM Group CEO Max Shangkar said this is the best time to buy property as developers are offering attractive and creative packages.
"Compared with regional peers, property prices in Malaysia are cheap. For foreign buyers, they can save a lot of as the ringgit has depreciated."
Shangkar added that the market outlook is still bright. "Currently, people are afraid to buy properties while we are very positive (about the market outlook), so we need to educate them."
Meanwhile, also part of the roundtable was Veritas Design Group president and founding director David Mizan Hashim. He urged the market to not just focus on the bad news in the country, including uncertainties in the political situation or about household debt. "There is good news in the market and the demand for houses are still strong," he said.
Try out one of our super tools, the rental yield calculator, here.