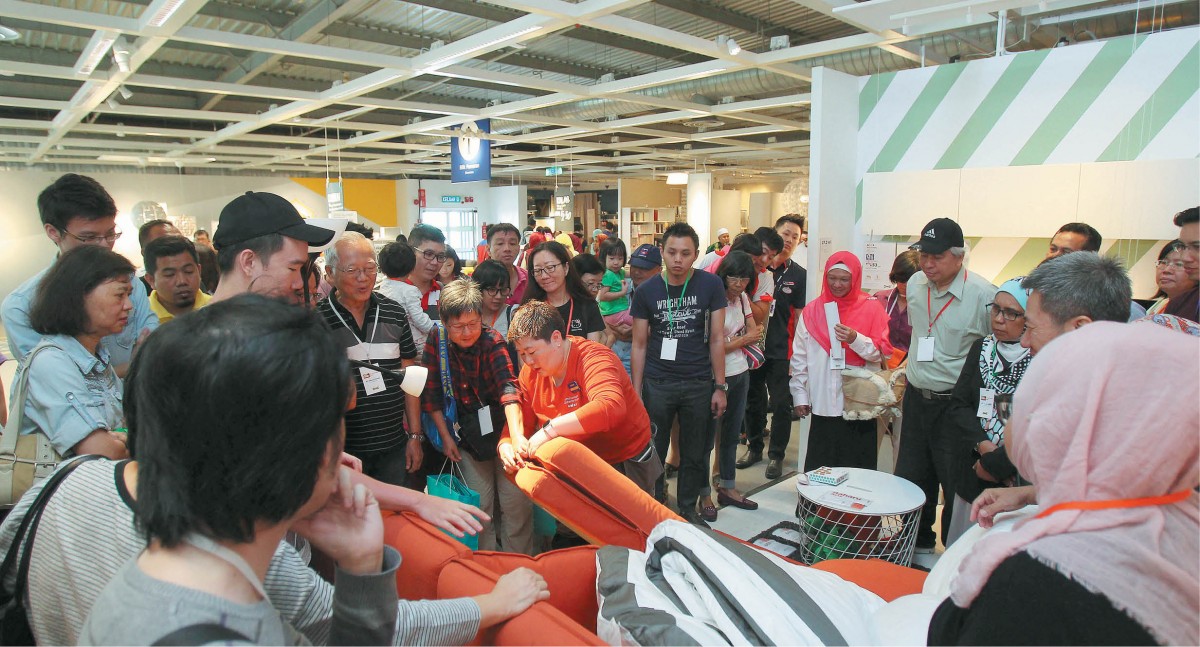 WITH the push from key growth catalysts such as the Mass Rapid Transit (MRT) and big township developments, both landed and non-landed residential properties in major townships in the Klang Valley and Greater KL including Cheras, Kajang/Semenyih, Kota Damansara and Subang Jaya have all recorded compound annual growth rates (CAGR) of 10% and above.
Speaking at the two-day All About Homes workshop series held at IKEA Cheras and IKEA Damansara last weekend, TheEdgeProperty.com director of business and product development Alvin Ong shared with the audience the housing price trends and top performing projects in Cheras, Kajang/Semenyih, Kota Damansara and Subang Jaya based on their CAGR over four years (2012-2015).
In his presentation on the first day of the workshop series held at IKEA Cheras, Ong spoke about the property price trends in Cheras, Kajang and Semenyih.
In Cheras, the majority of non-landed homes were priced at around RM200 psf in 2012. In 2015, there were more non-landed homes priced around RM400 psf. Ong revealed that the properties in Cheras that are seeing more than 20% CAGR are usually transacted at RM200 psf and below.
"This is a trend that is consistent across many markets and is actually happening in most of the suburbs. Properties that are priced RM400 psf and above are not moving much," he said.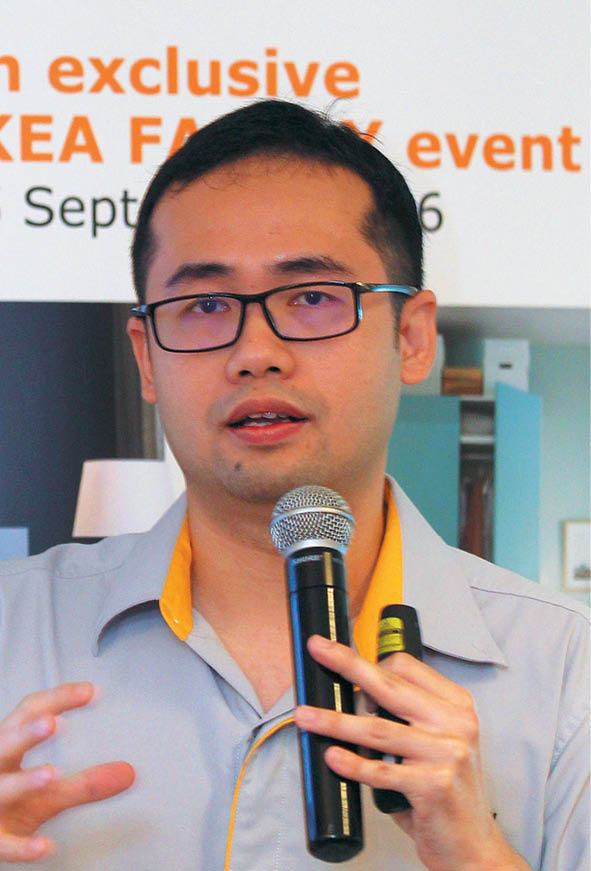 Meanwhile in the Kajang/Semenyih area, 2015 saw non-landed residential property prices hit a record high of RM300 psf although the majority were in the RM100 psf range. However, landed properties saw a significant price growth with the average price moving from RM100 psf in 2012 to RM300 psf in 2015.
Ong believes the many new developments in neighbouring Semenyih, such as Setia EcoHill by S P Setia Bhd, will continue to sustain Kajang's growth and vice versa.
"Other factors that will contribute to the future growth of Kajang/Semenyih are the ample amenities in and around the areas such as malls, educational institutions and natural recreational attractions, including Broga Hill and the Congkak River Forest Recreational Centre, making them self-contained towns. The improved accessibility and spillover effect from Kajang and Seremban will also sustain Semenyih's property market growth," he reckoned.
Steady price increase in Kota Damansara
On the second day of the workshop series at IKEA Damansara, Ong talked about housing price trends from 2012-2015 in Kota Damansara and Subang Jaya. He shared that non-landed housing prices in Kota Damansara have been increasing quite steadily in the past three years to 2015, with the majority falling within the price range of RM100 psf to RM200 psf while a few projects have set new record highs at RM600 psf.
"In 2012, the majority of landed homes in Kota Damansara mainly fell within three price ranges — RM200 psf, RM400 psf and RM600 psf. But three years later in 2015, we saw the RM200 psf category move up to RM400 psf while the RM600 psf properties did not show any significant movement," he said.
He added that Kota Damansara neighbours the established townships of Mutiara Damansara at the east and Tropicana at the south. It will also be seamlessly connected to both neighbouring townships by the Sungai Buloh-Kajang MRT line, which is slated to start operations at the end of this year.
"Property prices in Kota Damansara are moving up slowly and steadily. Also do not forget that Kota Damansara is next to the upcoming massive Kwasa Damansara township development, and other upscale developments such as Sunway Nexis," he offered.
Moving southwards from Kota Damansara is Subang Jaya where the majority of non-landed homes have moved up from about RM200 psf in 2012 to about RM400 psf in 2015. There were also more non-landed properties priced in the range of RM600 psf and RM700 psf in 2015.
Landed housing prices in Subang Jaya have also been increasing steadily over these four years. The majority of homes in 2012 fell within the range of RM250 psf and RM350 psf while in 2015, the majority of homes were between the range of RM350 psf and RM550 psf, Ong noted.
He believes Subang Jaya's outlook will continue to be bright, especially SS15, SS19 and SS17, as there are two new Light Rail Transit (LRT) stations serving these areas.
"Besides, these areas are also enjoying a stable rental market due to the large student population here who attend different programmes with different intakes and holidays thus ensuring a constant stream of students," he said.
The two-day workshop series was organised by IKEA, TheEdgeProperty.com and S P Setia Bhd.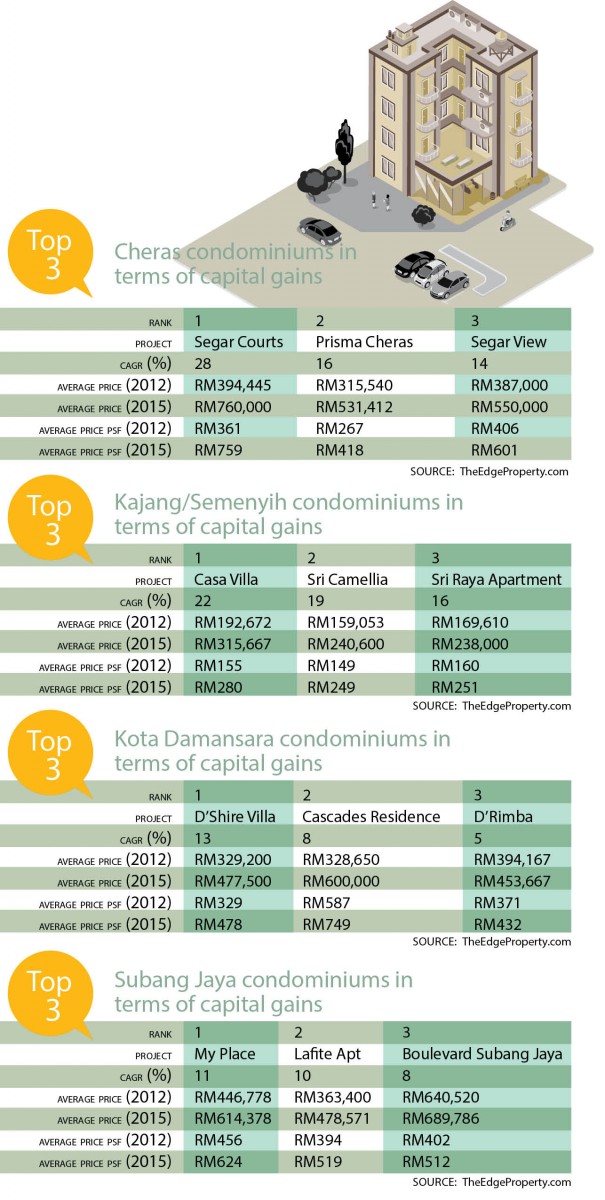 This story first appeared in TheEdgeProperty.com pullout on Sept 30, 2016, which comes with The Edge Financial Daily every Friday. Download TheEdgeProperty.com pullout here for free.