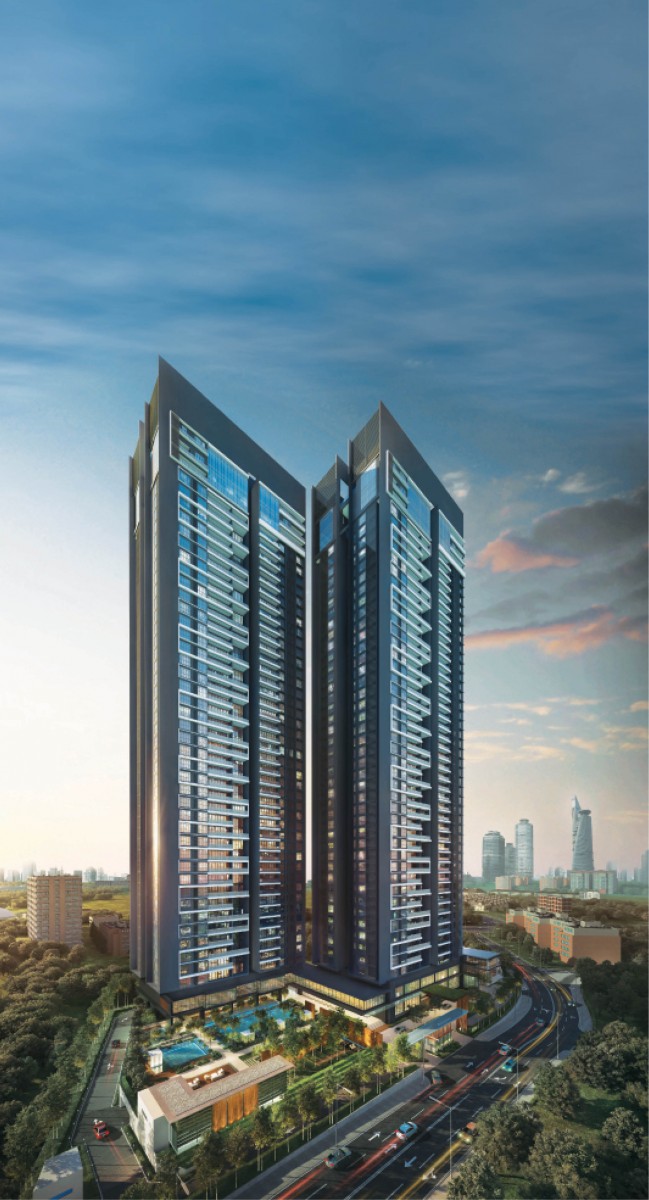 THERE is no doubt Bon Estates Sdn Bhd's stylish new show gallery in Bangsar — with marble and wood contrasting on the floors and walls, water features, high ceilings and tall windows — was designed to impress.
Calling it a "show experience" for the developer's flagship project and debut in the Klang Valley — The Estate — Bon Estates managing director Goh Soo Sing says the gallery's use of natural materials was intended to translate the five senses — sight, hearing, taste, smell and touch. "The word, Bon, means different things in different languages. For us, it is based on the Tibetan language, which means the balance of the five elements. That is why the five senses are important to our sales gallery, they reflect the Bon Estates brand," Goh says.
While Bon Estates is a new name in the industry, it is by no means run by an inexperienced team. It started life as PPM Realty Sdn Bhd in 2009.
It built its first development, the gated and guarded White Lily, comprising 73 terraced houses in Minden Heights, Penang. Then, the developer moved on to Minden Gardens, which comprised 94 units of terraced and semidee houses, also in Minden Heights. Both projects are fully sold and were completed in 2012.
Bon Estates also does project management and recently completed V at Summerplace in Johor Bahru, by Connoisseur Group.
"We helped them with the design, got approvals from the authorities and supervised the project until completion," says project director Ke Liew, a civil engineer.
The 33-year old Goh and Liew set up the company to focus on boutique developments.
"We have a few investors as well, but we are the main drivers. We decided to change the name from PPM Realty because, in the first place, the name
Realty gave people the impression we were a real estate agency or property consultancy. Two, we wanted something younger and more dynamic that was more reflective of a boutique developer, so we settled on Bon Estates," Goh explains.
"We have a pretty young team but they are experienced. Liew, who has a wealth of experience in project management, focuses on the technical side while I take care of the creative end and sales and marketing," says Goh, who has a financial background.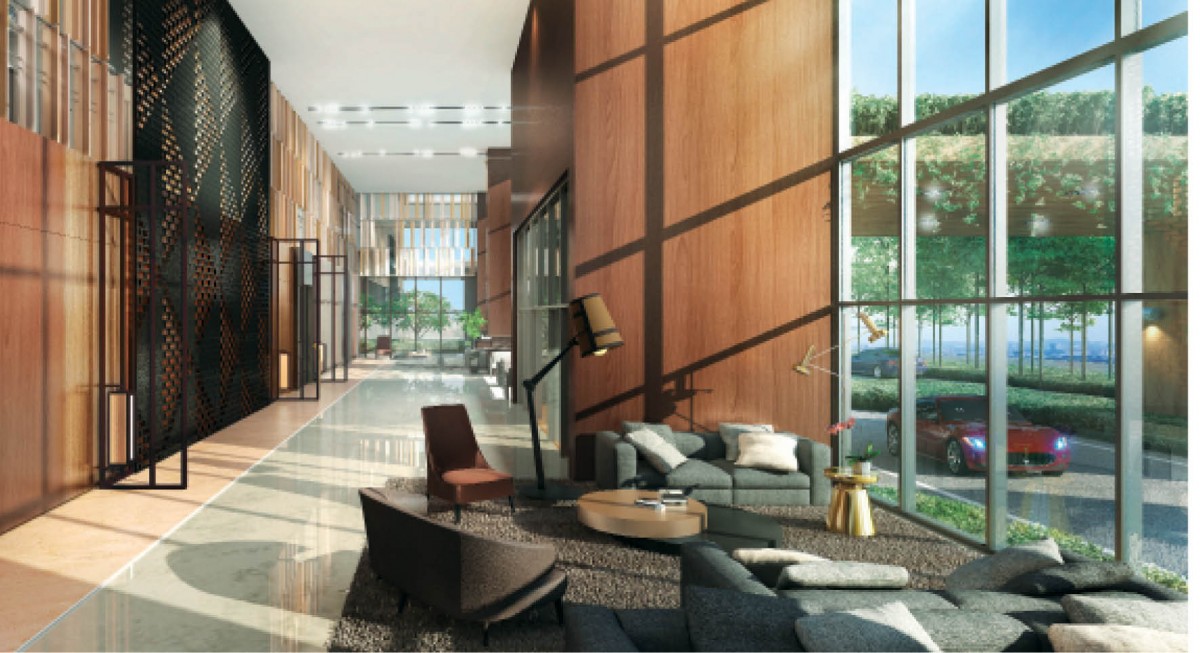 While Goh is from Penang, he spent many of his younger years in Kuala Lumpur and has acquainted himself with the Klang Valley property market.
"I always saw Kuala Lumpur as a very vibrant market because of the growth of the young population, I believe we are looking at 2.7% per annum. So, there is constant demand for more houses. Compared with Penang, the Klang Valley market is bigger and more dynamic. That is why our focus is on growing the business here," Goh says.
He and his team have already got the ball rolling. Set to make its debut in the Klang Valley is the 3.68-acre The Estate in South Bangsar, which is being showcased in its sales gallery.
Size matters
It took Goh over two years of searching before he purchased the land in South Bangsar.
"As you know, good land is hard to come by. We were not in a rush, so we took our time to look for the right parcel. The South Bangsar land ... is freehold and we know people like the Bangsar and South Bangsar lifestyle. The land is directly across from UOA Group's The Park Residences and is a quiet place. It is a very attractive location," Goh says.
The Estate comprises two 46-storey towers with 328 condominium units. Sizes range from 2,346 to 3,110 sq ft and prices start from RM750 psf. Nearly 40% of the units are dual key. It has a gross development value of RM650 million.
"There was already a development plan for the land when we bought it, but it was very conventional. So we decided to do it differently. The units became corner units that enjoy good views but the project is still low density, which is something really hard to come by in the Kuala Lumpur market these days," says Goh.
Calling it the "100-year home", Goh says the development will be built with an energy-efficient design and long-lasting building materials.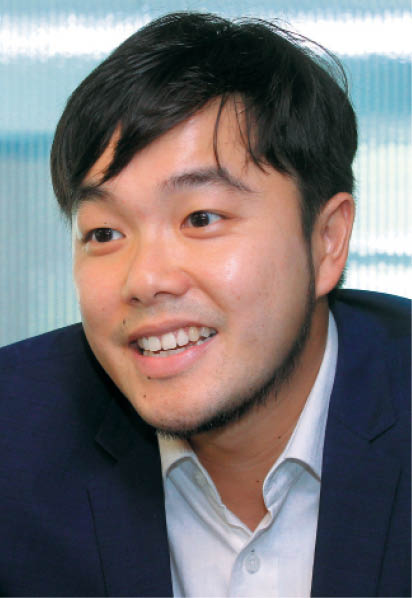 The energy-efficient design is in collaboration with the Building Sector Energy Efficiency Project, a national project set up by the United Nations Development Programme and the Public Works Department of Malaysia.
Designed to consume less electricity for economic and sustainability reasons, The Estate will use low shading coefficient single-glazed windows, shading devices, LED lighting and inverter air conditioning among others.
With only four units per floor, each is a corner unit. According to Goh, the north-facing units overlook Universiti Malaya and to the right, there is a view of Kuala Lumpur while the south-facing units have a view of the forest reserve.
"The lobbies of the towers will have different designs. Tower B is where the grand entrance and drop-off area are," Goh says.
Among the facilities are a 2,000 sq ft gym overlooking the lap pool, family pool, children's pool, cabanas with Jacuzzi, sunken lawn, pavilion, tea garden, sky pool, party rooms, sky dining and café.
With many developers building smaller units and properties in the more affordable range, Bon Estates chose to go big and high-end.
"We always do a very detailed supply and demand analysis before we start a project. At the end of the day, economics and value appreciation are about supply and demand. What we found is that there are over 3,500 incoming units of 600 to 2,000 sq ft in South Bangsar.
"Big units, similar to The Estate, can only be found in The Park Residences. Yet, The Park Residences enjoys the highest rental yields in the area of more than 10%. Units are being tenanted for RM8,500 to RM10,000 per month, fully furnished. This shows that expatriate families are moving into South Bangsar, mainly because of the MSC-status offices in the area," Goh says.
He says there are 22 towers of MNC-occupied offices in The Horizon in Bangsar South with an estimated expatriate workforce of 1,500.
"There is a scarcity of land in the area and options are limited. At one end of the spectrum, you have developments priced at RM7 million to RM8 million per unit and a lot of the new developments have smaller units. The only options for families are the older developments," says Goh.
Nawawi Tie Leung Real Estate Consultants Sdn Bhd (NTL) managing director Eddy Wong agrees that bigger units have good potential.
"The market is starting to be saturated with smaller units, which were all the rage for the past three or four years. At the same time, the demand profile is moving away from investment-driven products. Small units were ideal for property investment while owner-occupier products tend to be larger.
"The market is recognising this and in the past few weeks, we have seen the launch of developments offering larger-sized units such as Setia Sky Seputeh by S P Setia Bhd and Aira Residence by Selangor Properties Bhd," says Wong.
Goh says most larger units are owner occupied and they tend to have a stable, sustainable appreciation over time. Aside from filling a void in the South Bangsar market, he says, building larger units also allows Bon Estates to differentiate itself and bring sustainable value creation to its buyers in the long term.
According to Jonathan Lee, Reapfield Properties Sdn Bhd group chief operating officer, the development is filling a gap in the market as there are no bigger residential units in the area for upgraders.
"It will be a good addition to the location. It is likely to be mostly owner-occupied and also generate good rental for expats due to its proxmity to the grade A offices within walking distance," says Lee.
Goh is unfazed by the soft market conditions. He says, "We are targeting high-net-worth people. Some of them live in landed homes but now that they are older, would prefer the convenience of high-rise living in a good location. There are also those who live in Seputeh, Taman Desa and Old Klang Road who are interested to upgrade to South Bangsar. At the moment, some 60% of our registrations are from owner occupiers, which means less speculation and sustainable growth in the long term."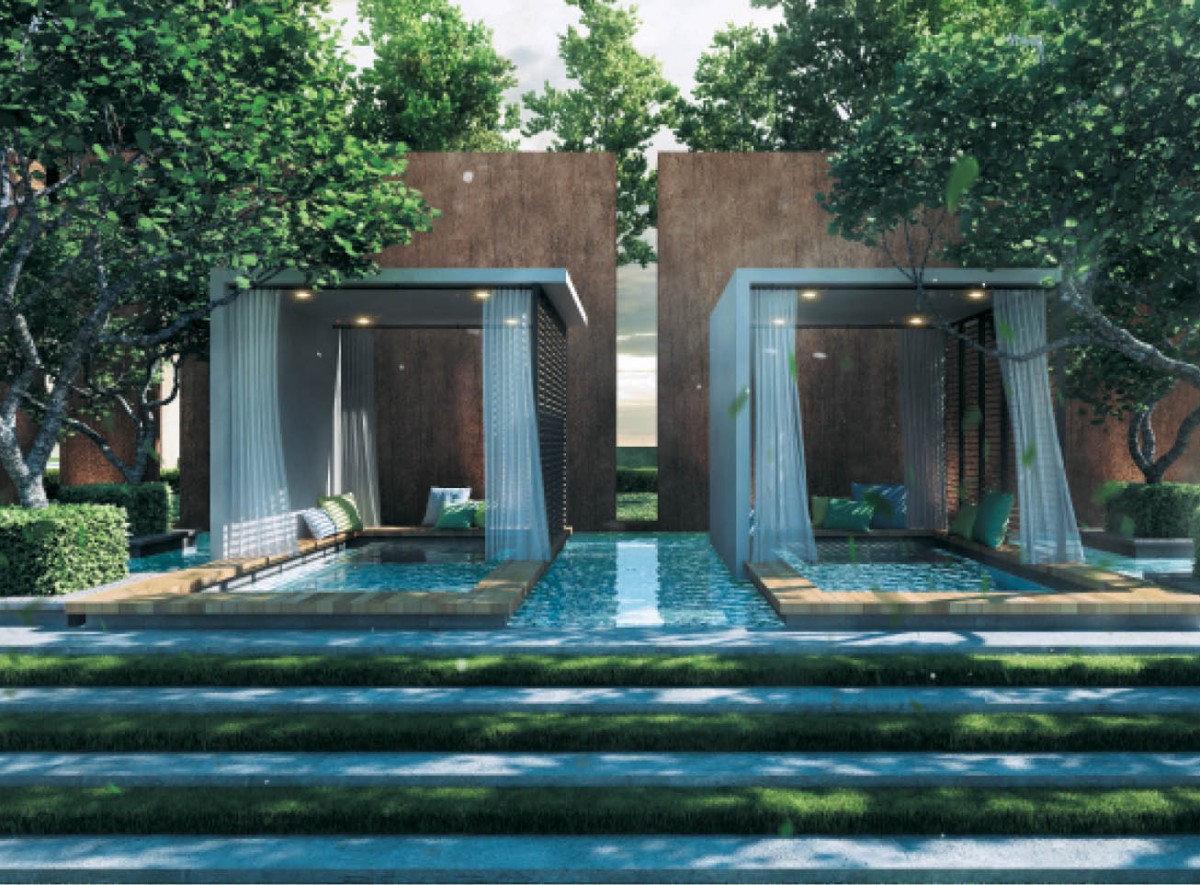 NTL's Wong notes that The Estate appears to be designed with an emphasis on the experiential aspects, which is the current trend for high-end developments.
"The price point seems reasonable, so there is a good story in terms of its value proposition. The South Bangsar market, like many others, is affected by the current market sentiment but projects in this location that were launched before the impact of the cooling measures were felt, did very well in terms of price appreciation," Wong says.
"The demand will come from larger families with three or more children and upgraders. At the other end of the spectrum are the empty nesters who are currently living in bungalows and semi-detached houses and want to move into apartments as their children have grown up, but they still want the space they are used to."
The Estate is scheduled for launch sometime in December but is already open for registration of interest. Bon Estates is currently holding private previews.
"So far, registrations have reached about 50%, so, the response is quite good. Ours is a more targeted market and we are working with luxury lifestyle brands and banks to market our product. We want to curate the residents who will live in The Estate, we want people of a certain social status.
"It will be good for the development and the residents in the run. We do not want buyers who flip the property once it is completed. Hence, the 100-year home concept. The property could be passed on to future generations," Goh says.
The road ahead
Goh concedes that the property market is not as encouraging as it was previously, but he has faith in the product and its location.
"South Bangsar is such a prime location and very close to the light rail transit. People with money will park their money somewhere. If you have a good product in a good location at a good price point, it can sell. Design, layout and facilities are the main factors buyers consider before buying.
"We believe that the young population of the Klang Valley are providing steady demand for owner-occupied properties, especially in hot spots like South Bangsar. That's why we decided to proceed with The Estate despite the market conditions. We are very confident we are generating the right interest and targeting the right market segment," Goh says.
Wong believes that South Bangsar has strong growth potential due to its central location.
"It is located close to the city centre and Petaling Jaya. The connectivity is good, with direct links to the Federal Highway and other major roads and highways. Mid Valley Megamall is nearby and UOA Group's Bangsar South has its own commercial developments to provide the tenant base for rentals," Wong says.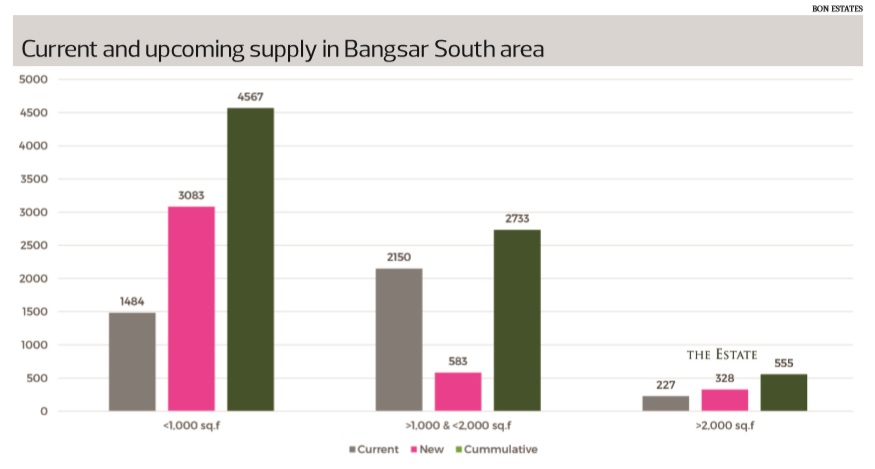 Reapfield's Lee concurs, "Aside from its location and MSC status offices, there is not much undeveloped land left there."
Going forward, Bon Estates will capitalise on its strength in building mixed developments and high-rises and focus on highly strategic areas. The developer is currently looking at Bangsar, Mont'Kiara and KLCC to develop more boutique properties.
"Our growth direction will also be value-driven for our customers. Wherever we go, we will differentiate ourselves ... We will do a detailed supply and demand analysis and see how we can create a different product.
"Being value-driven also means doing our best to give a very competitively priced product. Again, it comes back to design, layout, price, facilities and location, these will be the major focus of our products moving forward," Goh says.
This article first appeared in City & Country, a pullout of The Edge Malaysia Weekly, on Oct 24, 2016. Subscribe here for your personal copy.