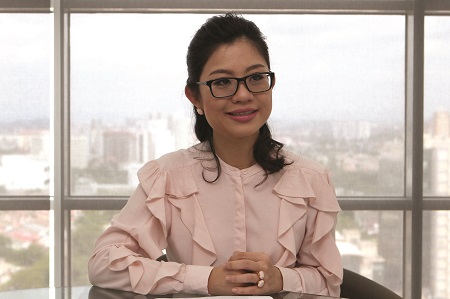 KUALA LUMPUR (Nov 7): While Titijaya Land Bhd has denied that China Railway Group Ltd (CREC) is acquiring shares in the company to build up a strategic stake, it will be signing a deal with the Chinese construction company tomorrow in relation to what it has termed as "a potential development project collaboration".
Though it is yet to be revealed what the deal may entail, Titijaya group managing director Tan Sri Lim Soon Peng told The Edge Financial Daily that the company is ready to tie up with CREC's Malaysian unit, China Railway Engineering Corp (M) Sdn Bhd, to bid for and undertake upcoming infrastructure projects in the country.
The move is part of the pure property developer's aspiration to diversify into the construction sector — never mind existing players' increasingly frequent laments of razor-thin margins due to escalating raw material costs and labour shortage.
The attraction is easy to see — after all several mega infrastructure projects have been lined up. The Kuala Lumpur-Singapore High Speed Rail and the RM55 billion East Coast Rail Link that have been making headlines recently are but a couple of examples of what are in the pipeline.
As such, Titijaya is looking to construct a new phase of growth for the company as it believes in aligning itself with the country's direction, said Soon Peng. Even so, he said, earnings generated from the new venture may not be significant initially.
"We believe the construction sector is full of excitement ahead with a pipeline of ongoing mega projects. [But] the sector is challenging and the profit to be generated may not be big. Still, we think there is room for us to set our footprint in the sector," he said.
"Nevertheless, the property [development] segment will remain our main income earner," Soon Peng added.
Having said that, the prolonged property market downturn caused Titijaya's earnings in the financial year ended June 30, 2016 (FY16) to fall 18.4% to RM68.34 million from RM80.94 million a year ago, mainly due to impairment loss on trade receivables and investment property of RM4.6 million and a provision for liquidated ascertained damages of RM2.7 million.
It also failed to achieve its FY16 sales target, only managing to sell RM260 million worth of properties, versus its revised target of RM300 million. In comparison, it achieved sales of RM498.8 million in FY15.
Revenue, however, increased 17% to RM400 million compared with RM340.6 million in FY15, mainly contributed by progress recognition from the H2O and 3Elements projects, which amounted to RM93 million and RM74 million, respectively.
Despite falling sales in the past two years, Titijaya executive director Charmaine Lim said the group is hopeful that it would hit its RM300 million sales target for FY17.
In FY17, the group will launch three projects — block B of a service apartment at H2O Residences in Ara Damansara, 62 units of three-storey link villas at Park Residency, Cheras, and serviced apartment, small-office home-office (Soho), and commercial units under its Riveria Sentral project located near KL Sentral. These three projects have a collective gross development value (GDV) of RM646.4 million.
"For now, our focus will still be in the Klang Valley," she said, with emphasis given to the building of Soho and studio units that would be priced at what the group believes to be a reasonable range of around RM500,000.
"We have studied house buyers' buying trend and found that Soho and studio units are gaining traction, driven by the rising young entrepreneurs group," she added.
Although she acknowledged that RM500,000 could be considered high when compared with its peers, Charmaine is confident that Titijaya's property could still attract buyers given the prime locations of its projects, which are mostly within walking distance to railway stations.
"We will continue to focus on developing pockets of lands in strategic locations where amenities are abundant, which is a must to serve the needs of today's lifestyle," she said.
Titijaya's ongoing projects carry a collective GDV of RM1.49 billion, according to its 2016 annual report. These projects include Mutiara Residences in Klang (GDV: RM30.3 million), 3Elements in Sri Kembangan (RM435 million), and the Zone Innovation Park in Klang (RM228.7 million).
Over in Penang, the group is planning a mixed development project named Areca, which would feature condominiums, service apartments, office lots and retail spaces, with an estimated GDV of RM2.5 billion — but no date has been fixed on when the project would be launched.
In September, Titijaya announced it was buying NPO Builders Sdn Bhd, an entity owned by Brem Holdings Bhd, which would see it owning two tracts of land totalling 46.2 acres (18.7ha) in Bukit Raja, Selangor, to be earmarked for a mixed project with a GDV of RM2.4 billion.
"The area is up and coming and we want to develop the land as soon as possible," said Charmaine, adding that the group is planning the exact mixture of the components for the project.
The deal will see Titijaya issue 79.73 million new shares at an issue price of RM1.45 apiece to Brem Holdings.
"We will fund all these development via external borrowings as well as equity," she added.
This article first appeared in The Edge Financial Daily, on Nov 7, 2016. Subscribe to The Edge Financial Daily here.
Stay on top of trending Narratives
Use Location Scan to view project options and price trends near your preferred location, including MRT3 stations
Check your loan eligibility on LoanCheck, or use LoanReport to get a FREE credit report