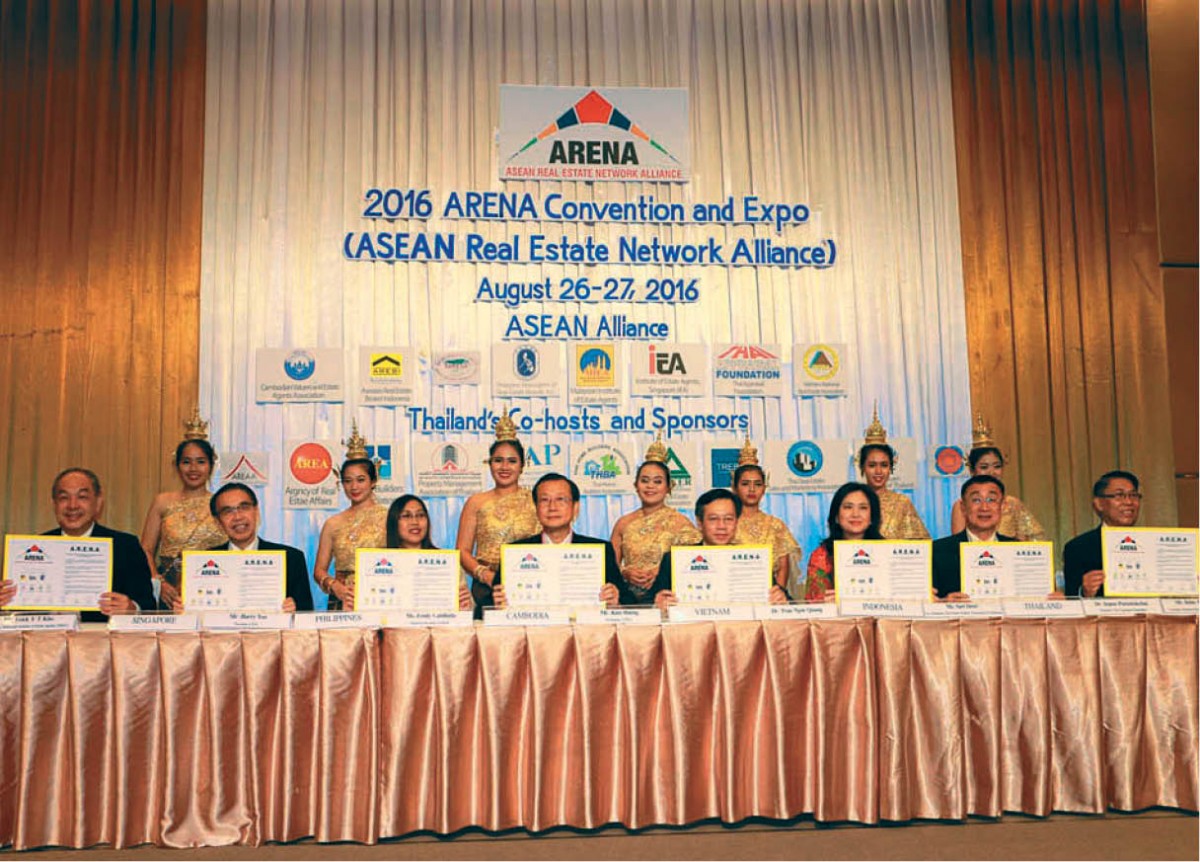 THE local real estate industry can look forward to expanding their businesses across the Asean (Association of Southeast Asian Nations) region more effectively, thanks to an initiative by regional real estate bodies, including The Malaysian Institute of Estate Agents (MIEA).
The organisation had signed a Memorandum of Understanding (MoU) with seven other Asean countries to form a regional platform called the Asean Real Estate Network Alliance (Arena) at the inaugural Arena Convention and Expo held in Bangkok, Thailand in August.
MIEA president Erick Kho says Arena is in line with the Malaysian government's Asean Economic Community (AEC) initiative, which was launched in December 2015. The AEC is expected to create an integrated market for capital, goods, services and labour among Asean countries.
"With the signing of this MoU, our next objective is to engage more with government bodies like the Urban Wellbeing, Housing and Local Government Ministry, the Finance Ministry as well as state governments to promote bilateral visits within the region to find out more about the various property markets in the region. We also want to work together to promote the Malaysian property market," Kho offers.
"Take the Malaysia My Second Home scheme for example. It's a good scheme for foreign investors who are looking to invest in the Malaysian property market. But there isn't much promotion about it," he points out.
The Arena currently consists of eight member countries: Cambodia, Indonesia, Malaysia, Myanmar, Singapore, Thailand, the Philippines and Vietnam. Besides MIEA, the alliance is established by seven other real estate associations: the Cambodian Valuers and Estate Agents Association (CVEA), Real Estate Brokers Association of Indonesia (AREBI), Myanmar Real Estate Services Association (MRESA), Philippine Association of Real Estate Boards (PAREB), Institute of Estate Agents Singapore (IEA), Thai Appraisal Foundation (TAF) and the Vietnam National Real Estate Association (VNREA).
Noting that the Malaysian market is a small one with a population of only 31 million, Kho stresses that it is important for the real estate industry to go beyond the Malaysian border as the cumulative population of the Asean region is about 600 million.
"The regional market is huge and I would say that the quality of life in Malaysia is quite high. I feel that we certainly have good products that can go regional. As of today, the cross-border transactions within the region are still minimal.
"It is high time we have more cross-border transactions. We can help Malaysian property developers expand their market reach into the regional markets," he says.
The three founding members of the initiative are past president of MIEA, K Soma Sundram; IEA immediate past president, Jeffhery Foo; and PAREB past president, Nelson Wee Arquiza, who have worked very hard to realise the initiative, according to Kho.
"The MoU signing is the first step in a journey of a thousand miles. There is still a lot for us to do. For example, regulations differ across different markets. Hence, a bilateral agreement is important to ensure secure transactions. Also, land law and purchasing rules are different where certain markets in the region are quite restrictive when it comes to property purchasing for foreign investors.
"So we need time to come up with a common framework for market transactions that would benefit Asean investors," he says, adding that this is one of the seven resolutions that were agreed on in the MoU.
The seven resolutions are: (i) to establish a framework and strategic alliance for cooperation and network among the associations and its members, (ii) to facilitate and establish a cross-border business networking environment and platform, (iii) to promote friendship and fellowship among its real estate practitioners, (iv) to meet on a regular basis to plan, discuss and promote its objectives, (v) to have a common Asean platform for real estate practice, (vi) to organise trade missions and promote the exchange of listings among members of cooperating associations, and (vii) to engage with the governments of Asean member countries to recognise and support the initiatives of Arena.
According to Kho, the initiative is also a good opportunity for real estate practitioners to learn from each other.
Kho says the Arena Convention and Expo will be held annually and next year, Malaysia will be the host. The conference is set to be held between August and September 2017 in Kuala Lumpur, he says.
This story first appeared in TheEdgeProperty.com pullout on Nov 18, 2016, which comes with The Edge Financial Daily every Friday. Download TheEdgeProperty.com pullout here for free.