PETALING JAYA (Dec 2): Maintaining a property is part and parcel of the investment required for the preservation and potential appreciation of the property, said Nippon Paint Group Malaysia managing director Yaw Seng Heng.
"A property will only take care of its owners and inhabitants as much as the efforts placed into maintaining it," he told TheEdgeProperty.com.
A well-managed property conveys an image of capital preservation and good governance that ultimately increases its value as well as that of the surrounding area, he emphasises.
Yaw explains that a well-managed property is reflected in its façade and there must always be a focus on a "continuous improvement" philosophy, ensuring that buildings are constantly updated with newer facilities and technology. Sustainability is also a key component. Having efficient energy and water management, ensuring a comfortable thermal level and constantly improving the indoor air quality are examples in managing a property's sustainability footprint, Yaw said.
"Over the years, there has been an increase in the building of high-rise developments but due attention has not been given in ensuring that the properties continue to reflect the value they are commensurate with. Thus, it is critical that properties, be they commercial, mixed-use developments or residential, are well managed to attract buyers, investors as well as tenants," he said.
Nippon Paint Malaysia is one of the partners of TheEdgeProperty.com Malaysia's Best Managed Property Awards 2017. The other partner is Panasonic Malaysia. The Awards is now open for submissions until Jan 16, 2017.
There are three categories of awards — residential, commercial and mixed-use developments. Entries are open to all stratified and non-stratified buildings, managed in-house or by property managers.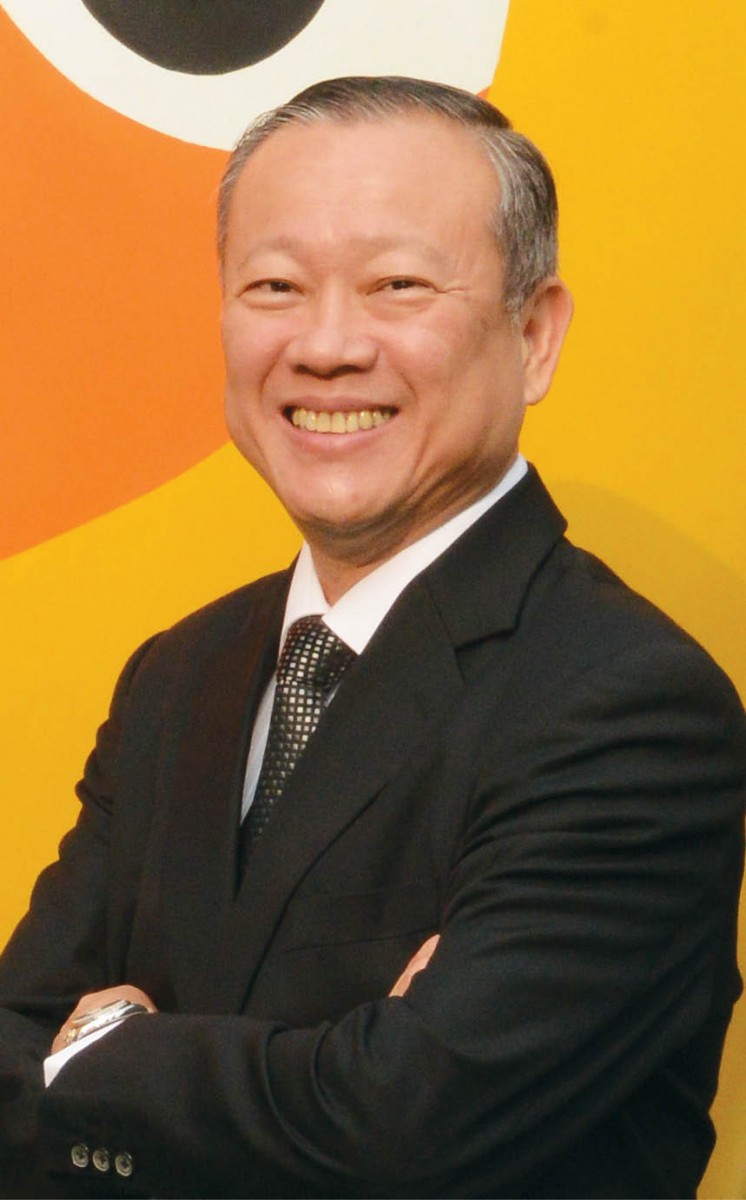 Nippon Paint Malaysia is giving a RM500 paint voucher for each submission and a RM10,000 paint voucher to each winner.
"We are proud to be part of this strategic collaboration with TheEdgeProperty.com in the country's maiden awards focusing on recognising existing buildings that place significant efforts in their maintenance and operation," said Yaw.
"Looking at the judging criteria, I am glad to say that the likely winners are not those with the most funds at their disposal, but those that are effectively managed within a given budget," he added.
"The property industry has always been overshadowed by glitzy launches of new developments. These awards will be a needed catalyst in elevating the standards of Malaysian property management," he said. Nippon Paint Malaysia is continuously driving trends and thought leadership that can move the industry ahead in terms of practices, solutions and innovation, he added.
Yaw hopes property managers see their task as a responsibility that influences the overall capital appreciation of a specific property.
"Our hope is that more conversations on property management can be sparked by these awards, and a clear awareness that a property has a longer-term inherent value that needs to be continually harnessed.
"I truly look forward to recognising deserving winners. It is my hope that these winners will be able to inspire their peers to elevate the standards of built properties in Malaysia," he summed up.
TheEdgeProperty.com managing director and editor-in-chief Au Foong Yee said the interest in the awards since the call for submissions was made two weeks ago is testimony to the urgent need for excellent management practices.
There is no doubt that Malaysia's vibrant property development activities, which are attracting the attention of foreign investors and tenants, necessitate best-in-class property management practices globally, she said.
"A sound property investment does not start and end with the purchase of a real estate with just a good location and an aesthetically pleasing or luxuriously-designed building. The key to continued investibility of a property lies in the quality of its property management and this is especially true for the high-rise residential and commercial developments," Au said.
She notes that whether quality management of a development can be sustained is determined, to a large extent, during its architectural and design stage. This is where developers have a vital role to play.
"With TheEdgeProperty.com's Malaysia's Best Managed Property Awards, we hope Malaysia will emerge a preferred global address as we compete as a real estate investment, living and commercial destination," she added.
The awards are supported by The Malaysian Institute of Professional Property Managers, Building Managers Association of Malaysia, Malaysian REIT Managers Association and The Edge Malaysia.
The winners will be announced on April 2017. Visit www.theedgeproperty.com or call (03) 7721 8289 for more information on the awards.
This story first appeared in TheEdgeProperty.com pullout on Dec 2, 2016, which comes with The Edge Financial Daily every Friday. Download TheEdgeProperty.com pullout here for free.