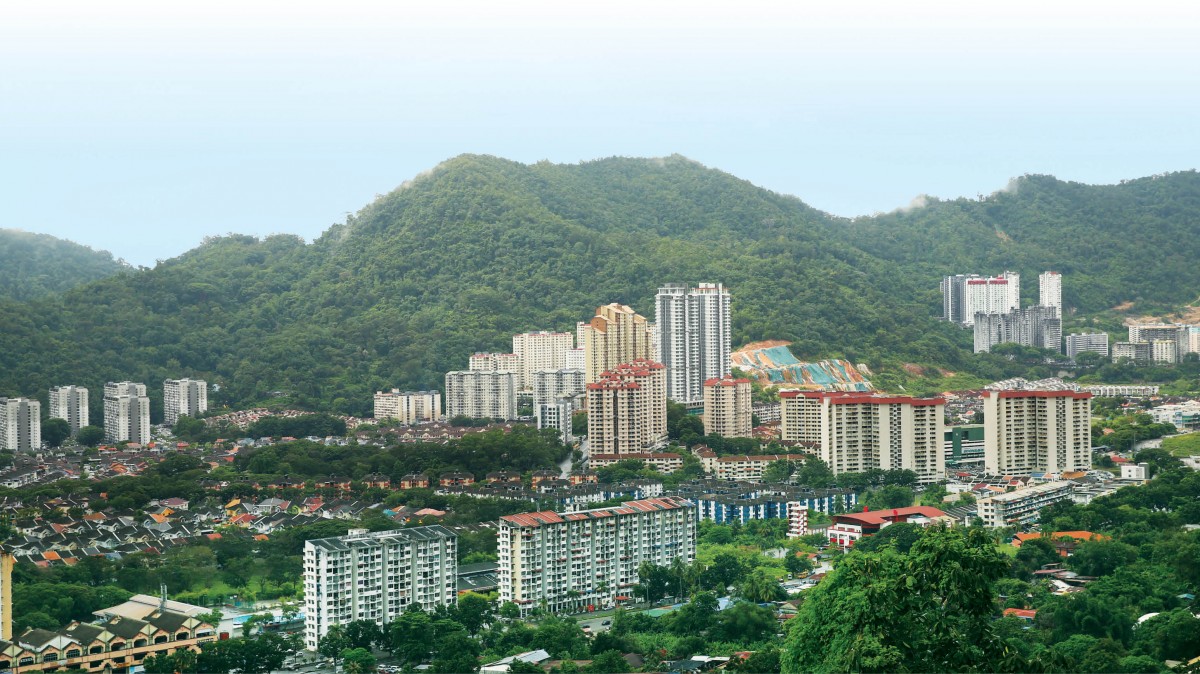 PENANG Island, in particular, has been seeing a lively and resilient property market for a long time. However, it is not immune to the current property market slowdown.
According to data from the National Property Information Centre (Napic), last year, the number of transactions in Penang declined 15.7% and their value 15% from 2014. There were 21,555 transactions worth RM11.7 billion last year .
"The residential market continued to be the most active subsector last year, capturing 71% of the the total volume of property transactions, an increase from 68% in 2014. The commercial subsector increased to 10% compared with 8% last year and development land remained status quo at 7%," says Henry Butcher Malaysia (Penang) in its Penang Property Market Outlook 2Q2016.
In view of the soft market conditions, new launches in Penang were down 47.5% (2,348 units) last year from 2014, says Napic.
"The current situation shows a soft and challenging market. Nevertheless, developers with projects in the right location and at the right price are still able to sell. On the island, properties priced between RM400,000 and RM800,000 are still possible to sell, while developers on the mainland are focused on landed properties in prime locations," says IJM Land Bhd northern region senior general manager and Real Estate Housing Developers Association Penang branch chairman Datuk Toh Chin Leong.
PPC International (Penang) Sdn Bhd executive director and the Malaysian Institute of Estate Agents Penang branch chairman Mark Saw concurs with Toh that developers with the right products are still able to sell.
"The slowdown of the property market over the past few years, due to the federal and state government's cooling measures, which together with Bank Negara Malaysia's tougher mortgage approval policies have led to higher rejection rates.
"And there was a period when sales in the primary market were slower. However, those developers that launched the right products, especially those in the affordable housing category, in the past two years have been able to continue to sell despite the tougher market," says Saw.
Raine & Horne International Zaki + Partners Sdn Bhd senior partner Michael Geh is optimistic about prospect of Seberang Perai, in particular Batu Kawan.
"With the opening of Penang Design Village (PDV) on Nov 23, there is excitement in the air. Curious people will go to Batu Kawan to PDV, including yours truly," says Geh.
He expects as more developments are completed in Batu Kawan, more people will move here to work, which means more demand for housing.
Property prices are still a concern for the federal and state governments and a hindrance to genuine homebuyers, in particular first-timers.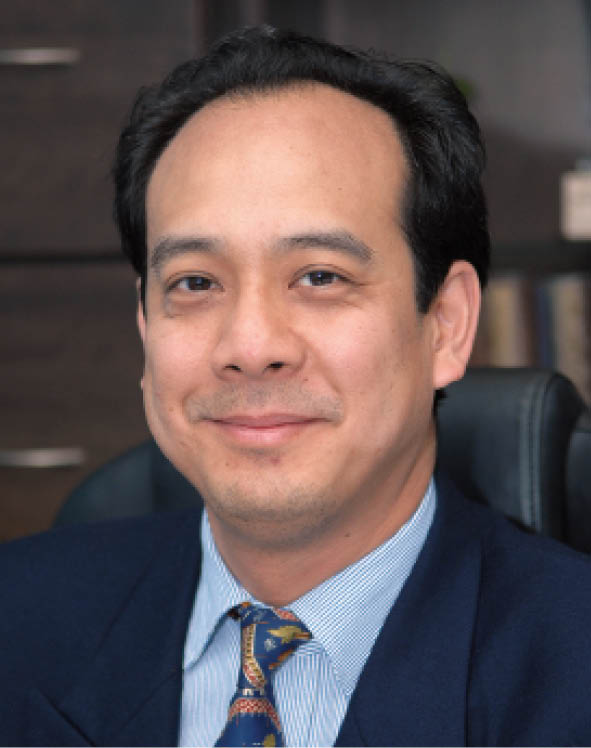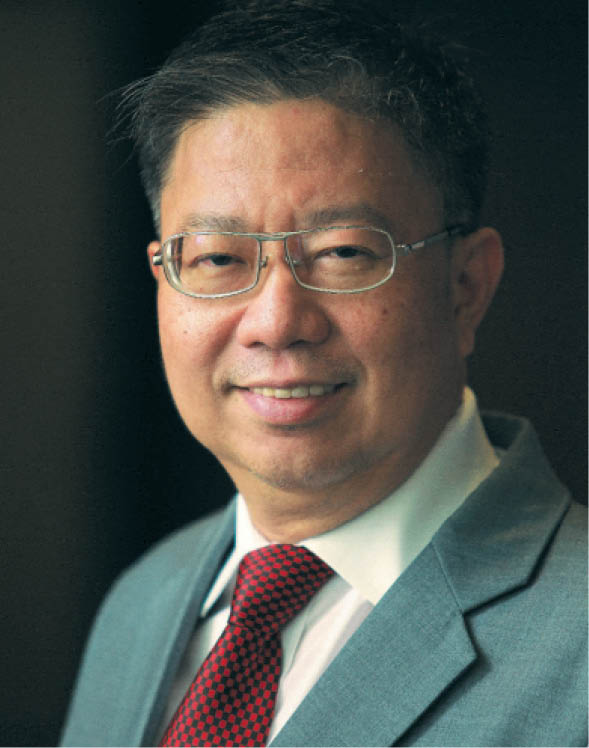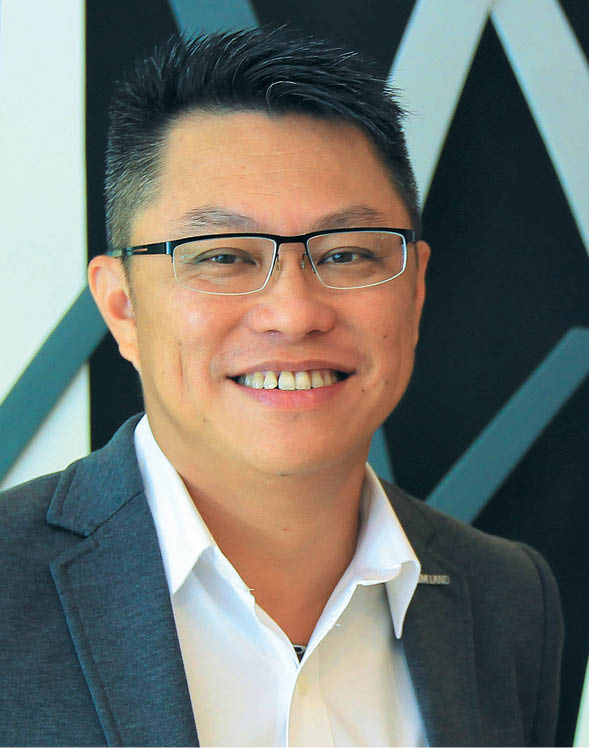 Henry Butcher notes that Penang, after Kuala Lumpur, Selangor, Sabah and Sarawak, has the highest average house prices.
"The value of residential transactions was stable throughout the last four years but declined 19% last year. Our research has found that the overall compound annual growth rate (CAGR) is about 9.6%," says Henry Butcher.
Henry Butcher's analysis reveals that from 2006 to 2015, properties priced below RM500,000 had a negative CAGR of 4%, from RM500,000 to RM1 million it was 14.7% and above RM1 million, 21.3%.
"This showed that capital appreciation performed better for properties valued between RM500,000 and RM1 million and RM1 million and above, which transacted at even higher prices...," says Henry Butcher.
Seberang Perai calling
With the scarcity of land on the island, which leads to high land prices and costly land reclamation, more developers are looking at the mainland.
"Historically, the island has limited land with development potential. And with accessibility issues most developments have been concentrated in the northeast district. With the completion of Penang's second bridge in 2014, the southern part of the island as well as Butterworth on the mainland have seen rapid growth," says Saw.
The mainland, or Seberang Perai, is split into the North, Central and South districts. It is three times the size of the island and, according to the Department of Statistics, had an estimated population of 909,600 last year, compared with 752,800 on the island.
Saw notes that as land becomes more expensive on the island, developers are moving to build on the mainland, with many succeeding with townships like Tambun Indah Land Bhd's Pearl City in Seberang Perai South.
"Pearl City is a proper integrated and self-contained township with its own amenities such as schools, a retail mall and other facilities," says Saw.
Toh says that while high-rises are in demand on the island due to higher land prices, on the mainland, landed homes are more popular.
"The development environment on the island is no longer conducive. Due to the increase in land prices and the rising cost of development, developers are starting to buy land on the mainland," says Toh.
According to Henry Butcher Penang, the state had an existing residential stock of 402,494 units as at 2Q2016. Of the total, 217,467 units are on the island and 185,027 in Seberang Perai.
"Planned supply was 52,854 units with almost 38% located on the island and the remaining 62% in Seberang Perai. Incoming supply was 88,702 units with 46,686 located on the island and 41,386 in Seberang Perai," says Henry Butcher Penang.
Lower house prices and the availability of landed homes, which is still the preferred property type, have made Seberang Perai more appealing.
According to Toh, the differences in landed house prices between the island and Seberang Perai can be quite substantial.
"A 1,200 to 1,600 sq ft, single-storey terraced house costs RM770,000 on the island and RM180,000 on the mainland, on average. A 1,300 to 1,800 sq ft, 2-storey terraced house costs RM1.2 million on the island and RM330,000 on the mainland, while a 3,000 to 4,000 sq ft, 2-storey semi-detached house goes for RM1.68 million on the island and RM600,000 on the mainland," says Toh, adding that the gap between the prices on the island and the mainland is narrowing.
"In general, the gap between land values for well-located development land on the island and mainland has been known to differ by up to five times but over the past two years, the gap has narrowed to around three times," says Saw.
"There is an obvious preference for landed property in general but as land is more expensive on the island, most developments are high-rise stratas. On the mainland, land is still relatively more affordable, so developers are still catering for the preferred choice of strata landed homes. However, this may change as land values increase and developers relook at their profit margins," adds Saw.
Geh says that the gap in prices has been narrowing over the past three years at an estimated rate of 10% to 20%.
"However, Seberang Perai is not about affordable housing, a very small percentage of people will move to Seberang Perai from the island simply because it's cheaper.
"I know a small group of people, less than 5% of total transactions, have sold their condos on the island to buy a terraced house in the mainland. People who live on the island will still want to stay there," says Geh.
In terms of growth areas, Saw believes that Bayan Lepas, Batu Maung and Batu Kawan are new growth areas to look out for.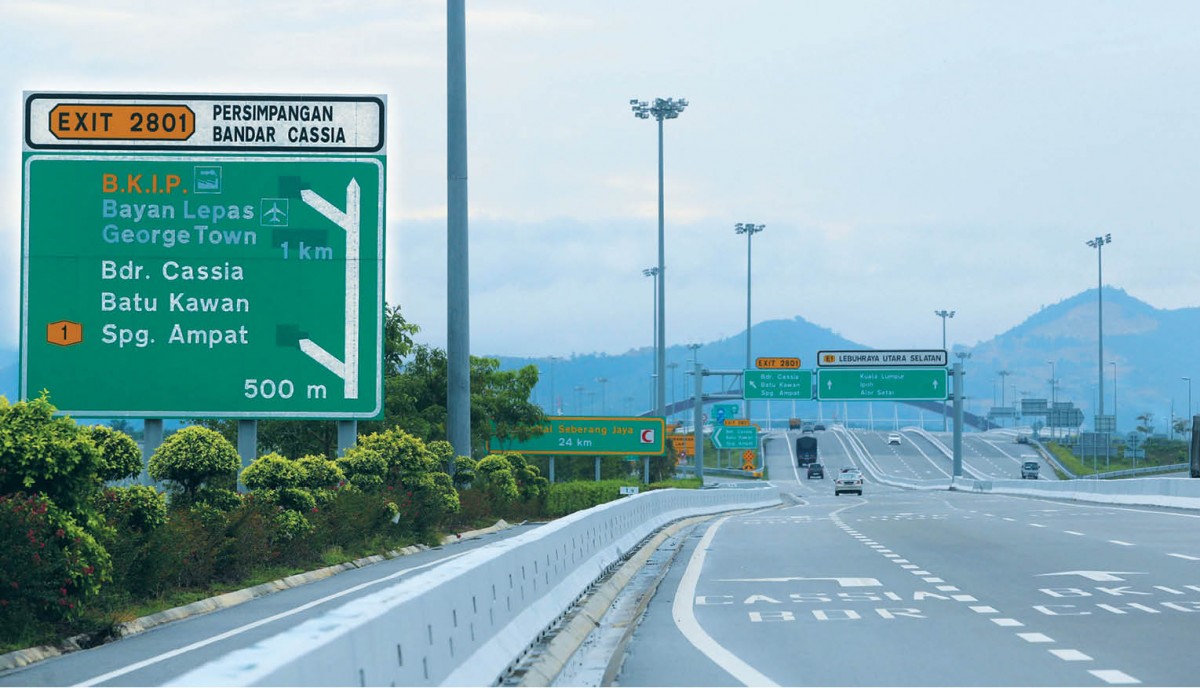 Batu Kawan, in particular, is seeing exciting new developments that could serve as catalysts for the growth of the area. The 400,000 sq ft outlet mall, Design Village Penang, in Bandar Cassia opened on Nov 23. Developed by PE Land Group, it is the first outlet mall in the northern region.
Aspen Group has teamed up with Ikano Pte Ltd, the owner of Ikea in Southeast Asia, to build the RM10 billion Aspen Vision City, which will include the first Ikea store in the northern region. The 245-acre freehold mixed-use development will comprise residential, commercial and retail components. It is located at the landing point of Penang's second bridge.
Saw says KDU University College and Hull University will be developed in Batu Kawan in the next few years. On the island, the traditional growth areas remain Tanjung Bungah, Tanjung Tokong and Batu Ferringhi, says Saw.
The prominent developments in Seberang Perai include the Utrapolis Batu Kawan by Paramount Corp Bhd, Bandar Sunway Penang by Sunway Bhd in Seberang Jaya and Eco World Development Group Bhd's Eco Meadows in Simpang Ampat.
Established property players such as Hua Yang Bhd and S P Setia Bhd, which recently took the top spot in The Edge Malaysia Top Property Developers Awards 2016, have ventured into the mainland.
Hua Yang makes its debut in Penang with the RM220 million Meritus Residensi in Jalan Baru, while S P Setia recently won the tender to purchase a 1,675-acre tract in Seberang Perai North for RM620 million. The latter is slated for an eco-themed mixed-use township development with a potential gross development value of RM9.6 billion.
Geh is thrilled with S P Setia's purchase.
"It is a visionary purchase. It means S P Setia has a vision for the area and it augurs well for Seberang Perai North," he says.
The next phase
"Congestion and limited accessibility in certain parts of Penang may be a thing of the past with the RM27 billion Penang Transport Master Plan (PTMP), which is expected to be a catalyst for the next stage of growth for Penang, including the property market. The PTMP is still waiting for approval from the federal government.
"The 7.2km Penang-Butterworth undersea tunnel, tram, sky cab, light rail transit and monorail, although still in the planning stages, have nonetheless provided a framework and direction for the state to remain competitive in the traditional sectors such as manufacturing and tourism," says Saw.
"This, coupled with the reclamation projects by Eastern & Oriental Bhd and consortium reclamation to the south of the island (for Seri Tanjung Pinang 2), will undoubtedly provide jobs and development for the next decade."
Toh believes the PTMP will take Penang to a higher level in terms of accessibility and providing better traffic flow.
"With an enhanced transport system, all properties located around the LRT terminals will generate an increase in expatriates residing in Penang, which will result in more properties being purchased by expats," says Toh.
"The PTMP will help make undesirable locations desirable and makes the location and price more equitable as the further the location, the lesser the demand and the lower the prices. But the PTMP will change that," says Geh.
According to Saw, the improved accessibility and connectivity to all areas will increase the values of properties in the immediate vicinity. It will also attract more tourists to Penang, which will increase employment opportunities and occupancy rates in the property market.
"Areas such as Paya Terubong and Teluk Bahang on the island will reap the benefits as their property values will increase once there is a good public transport system in place. And Batu Kawan will also benefit from the improvement in connectivity," says Saw.
However, it may not be all positive, as Saw notes that some properties will need to be demolished for the construction of the rails and roads.
"It might divert traffic and population to areas with stations, which will cause the values of commercial properties in areas without stations to decline and affect businesses. Also, during construction, the value of surrounding properties will remain static or only see slight increases," opines Saw.
Affordability, however, remains a major concern as house prices will continue to rise. The state and federal governments have developed initiatives to help Malaysians buy their own homes but their effectiveness remains in question.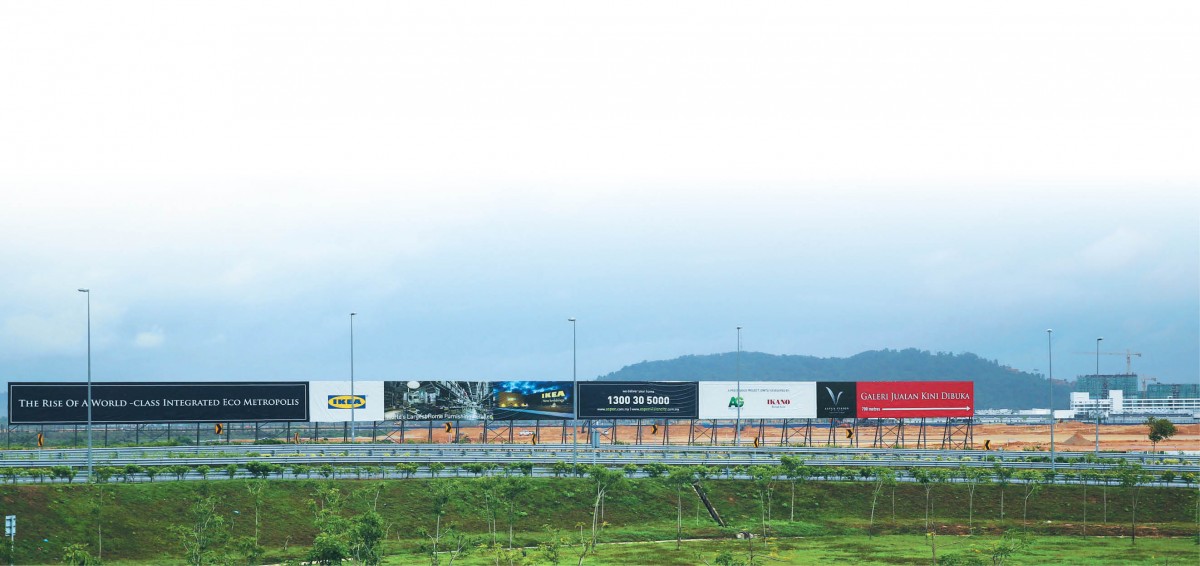 "There seems to be a supply and demand mismatch. The affordable housing formula needs to be revised so demand can be attained ... The right products must be available. The government should negotiate with private developers to create a win-win situation for the government, purchasers and developers," says Toh.
Geh feels there is a need to shorten the waiting period and make the processes eaiser for both homebuyers and developers.
As for Saw, he feels that the current affordable housing initiatives by the state and federal governments are not in sync.
"Recent budget announcements on funding for affordable housing would have had more of an impact if they were to cover all first-time buyers irrespective of who they buy from as long as the criteria are met," says Saw.
Among the affordable housing initiatives proposed in Budget 2017 was a "step-up" end-financing scheme for PR1MA buyers. The government will guarantee up to RM100,000 of the loan taken for purchase of homes under PR1MA.
"With a population of 1.72 million in Penang ... there is demand for housing, be it affordable or not. It is incumbent on the government to ensure there is an avenue to buy these properties, either through soft loans or rent-to-buy schemes," says Saw.
He feels private developers are already playing an important role in providing affordable housing.
"As time progresses, there will be more developments by both the state and private developers, provided loans are made available," says Saw.
While the current outlook is gloomy, with the PTMP and active development of Seberang Perai, the catalysts are in place to usher in the next phase of growth for Penang.
This article first appeared in City & Country: Penang Special Report of The Edge Financial Daily, on Nov 28, 2016. Subscribe to The Edge Financial Daily here.