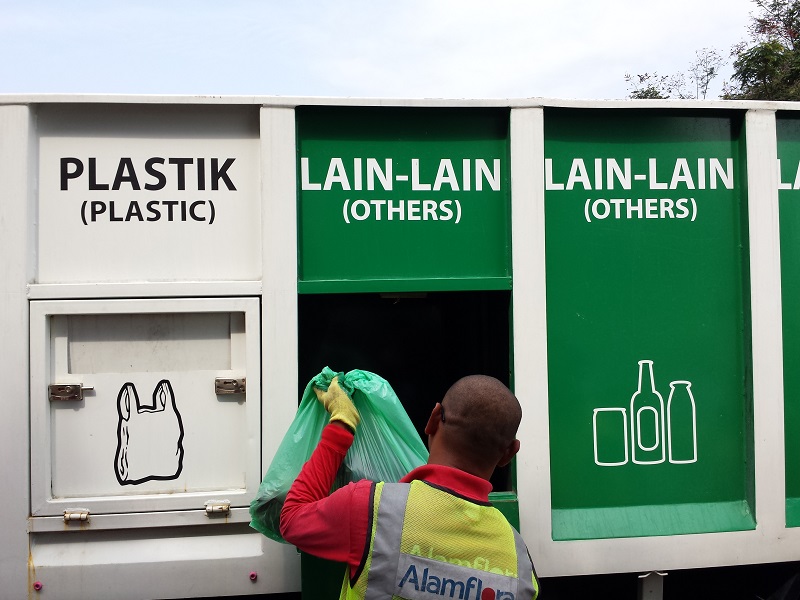 KUALA LUMPUR (Oct 12): Homeowners in several states have had to start separating household waste as of Sept 1 but more than a month into the new system and people are generally confused about what they should do.
The Malaysian Insider has previously reported the Solid Waste and Public Cleansing Management Act 2007 (Act 672) announced by Putrajaya is to be implemented in stages in Kuala Lumpur, Putrajaya, Pahang, Johor, Malacca, Negeri Sembilan, Perlis and Kedah, with households responsible for separating different types of recyclable and non-recyclable waste.
As such, notices have been issued to those who fail to do so in the first three months of the Act coming into force. Stiffer punishment will follow if offenders still refuse to comply, starting with a RM1,000 compound imposed from January 2016, if a household fails to separate waste accordingly.
Solid Waste and Solid Cleansing Management Corp (SWCorp) chief executive officer Datuk Ab Rahim Md Noor was reported to have said companies had been appointed to collect garbage in participating states. They will also observe and note down households who don't follow the rules, he added.
"From residents' feedback, the separated rubbish goes into the same compactor trunk," said Bukit Bandaraya Residents' Association president Datuk Mumtaz Ali.
"We also see an open lorry coming around on certain days. Strictly speaking, the law should be implemented to the letter by both residents and the service provider.
"The agency concerned should implement the law effectively, so why wait to fine? Go by the book. The service provider must also collect separately and not put the different coloured bags into the same compactor."
A random survey of city residents revealed both appreciation and concern.
"On my morning walks, I still see people walking to the corner illegal dumpsite with their plastic bags to throw them there, rather than use their own rubbish bins," said pensioner Doris Pillai, 89, who lives in the city centre.
"Perhaps the authorities concerned can work with the security guards in the housing estates, as almost everyone is in a gated community now.
"Pay the guards some money and get them to either inform them on who is dumping garbage. In Singapore, you get fined for even flicking ash in public."
Mont Kiara condominium resident and teacher Jaya Tan said she was separating but her non-Malaysian neighbours asked her why she bothered.
"Perhaps large bins can be placed at illegal dumpsites, so that people will get used to the idea of putting the rubbish in the bin," said housewife D. Vasugi of Lucky Garden, Bangsar.
"However, what about the stall owners? Are they separating? I see the used sugarcane stems in the same box as cardboard."
Lucky Garden Residents' Association president Datuk Ahmad Nordeen suggested the residents get the proper coloured bins for paper, plastic and household refuse.
"Then, everyone will follow the system. We are far behind other countries. Once foreign workers see Malaysians doing this, they too will follow." -- The Malaysian Insider