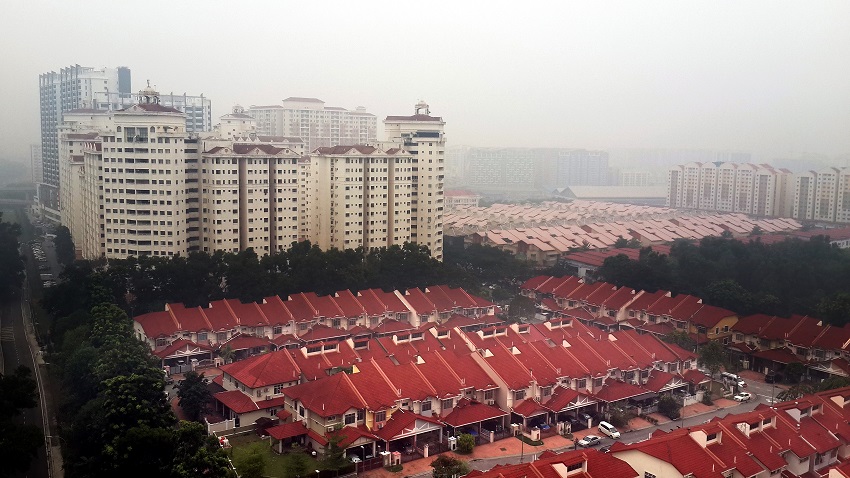 ARA DAMANSARA, Selangor is a relatively new and affluent township that is becoming increasingly popular among city dwellers in the Klang Valley. Originally made up of large parcels of freehold land in Petaling Jaya North along the Sultan Abdul Aziz Shah Airport road, this modern suburb was first developed in 1999 by Sime Darby Bhd.
Hedged by rows of mature trees, Ara Damansara is evidently well-planned. The sleek township is mainly made up of gated and guarded terraced housing and high-rise condominiums, targeted at the upper middle class. Most of the developments boast modern designs and green features. Some of the notable landed high-end developments include the stunning Seri Pilmoor bungalows and semi-detached homes by Sime Darby.
Ara Damansara has a wealth of amenities such as malls, commercial centres and a medical centre. The Oasis Square by Sime Darby Bhd, is one of the coolest hang out spots in Ara Damansara. It has numerous high-profile restaurants, cafés, sky bars and bistros such as Rakuzen, The Royal Flush and Crazy Crabs. Situated about 15 minutes away from the mixed-use commercial development is British hypermart chain, Tesco.
One of the earliest and best known shopping landmarks in Ara Damansara is Citta Mall, offering a wide selection of restaurants, services and entertainment for local residents such as the Firezone Family KTV Karaoke and MBO Cinemas. Ara Damansara Medical Centre, is also situated in the heart of Ara Damansara.
This township has excellent schools nearby such as IOP International Preschool, Kinderland and the Japanese School of Kuala Lumpur. Neighbouring Ara Damansara are golf courses such as Saujana Golf and Country Club and Tropicana Golf and Country Resort. In terms of connectivity, Ara Damansara is well-connected to highways such as the New Pantai Expressway (NPE), New Klang Valley Expressway (NKVE), Lebuhraya-Damansara Puchong (LDP) and Federal Highway.
Surrounded by greenery, Ara Damansara certainly exudes a cool vibe and an upmarket appeal, earning it a reputation as one of the most sought-after addresses in the Klang Valley.
Next to Ara Damansara is Subang, an old industrial area known for housing the Sultan Abdul Aziz Shah airport and aviation business-related offices. Covering the areas of Taman Subang Pelangi, Taman Desa Subang and Subang New Village, Subang, it is bounded by the Guthrie Corridor Expressway. Unlike its newer residentially-concentrated counterpart Ara Damansara, Subang has plenty of commercial and industrial areas such as Mah Sing Integrated Industrial Park (MSIIP) by Mah Sing Group Bhd.
Despite their proximity, Ara Damansara and Subang offer very different landscapes.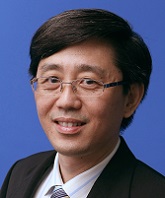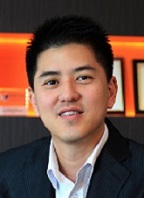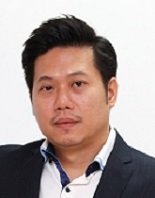 Decoding the paradox of Ara Damansara, Subang
Ara Damansara and Subang have collectively witnessed significant growth in the past couple of years. Based on theedgeproperty.com's research, the combined prices of non-landed residential property in Ara Damansara and the adjacent Subang area have remained stable in 2012 and 2013, averaging just under RM300 per sq ft (psf), before shooting up to RM384 psf in 3Q2014. This represents a 29.8% year-on-year growth from RM294 psf in 3Q2013. (Chart 1)
Despite the recent poor market sentiments, demand for homes in Ara Damansara and Subang remains strong. "At present, the demand for properties in both areas is still intact. Occupancy of existing schemes are relatively high at 80% and above," says Anthony Chua, director of KGV-Lambert Smith Hampton (M) Sdn Bhd.
Ara Damansara and Subang are interestingly diverging markets with contrasting price points. The luxury resort condominium development Ara Hill by Sime Darby is the most expensive non-landed residence with an average transacted price per unit at RM1,308,000. The second most expensive project, at an average transacted price per unit of RM568,000, is Oasis Serviced Suites, also developed by Sime Darby.
The least expensive units can be found among low-cost apartments scattered around Subang, such as the flats around Taman Subang Perdana (average RM94,000 per unit), Subang Suria apartments (RM136,000) at Taman Subang Intan, and Subang Impian (RM142,000) at Subang 2.
Chua notes the disparity between the areas. "Ara Damansara is a new and well-planned scheme by an established developer while Subang is collectively made up of older and smaller schemes," he says, adding that Ara Damansara has wider roads and landscaped parks.
"While Ara Damansara is targeted at the upmarket set, Subang offers low-to-medium cost developments," says Chua.
Based on theedgeproperty.com's analysis of data in the 12 months to 3Q2014, the largest market share of transactions (41.5%) falls between RM100,001 and RM200,000. This is due to Subang's large number of low-cost apartments and flats.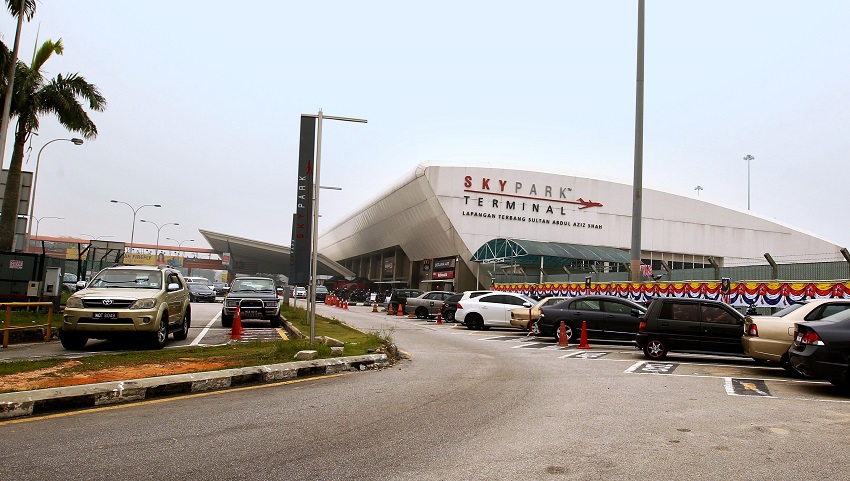 The second largest share of transactions (12%) range from RM500,001 to RM600,000. This comes exclusively from Ara Damansara. Also in the same review period, some 5% of transactions were for homes above RM1 million in Ara Damansara.
"Ara Damansara's excellent infrastructure and accessibility to areas such as Taman Mayang, Bandar Utama and Tropicana are some of the reasons why the township is doing significantly better than the neighbouring Subang," notes Lee Jastin, director of Oriental Realty.
Due to the disparity in infrastructure and price points, Ara Damansara and Subang clearly draw different markets. Lee says the target market in Subang is the lower middle-class segment. "They are mostly owner occupiers and more mature families compared to the younger segment in Ara Damansara," he adds.
Over in Ara Damansara, the target market is mainly the upper middle class. "The buyers are mostly owner occupiers between the ages of 33 and 55," says Datuk Adrian Wang, managing director of CBD Properties Sdn Bhd. They tend to be upgraders comprising both locals and expatriates.
"The best-selling property types in both Ara Damansara and Subang are still the double-storey link homes," says Nicole Chew, principal of Reapfield Properties Sdn Bhd (Ara Damansara Branch). "There is a higher demand for landed properties in the areas due to an undersupply of landed properties. There is less demand for non-landed properties as there are many newly-completed and upcoming high-rise projects here," she adds.
Steady rental yields
In terms of price growth, the low-cost apartments and flats chart the highest growth in capital values on a percentage basis, based on research by theedgeproperty.com. With low starting capital values, even modest absolute gains in the average transacted prices would lead to higher percentage growth.
According to the data by the edgeproperty.com, Subang Impian has gained RM43 psf, a growth of 35.6% y-o-y to reach RM163 psf in average price, in the 12 months to September 2014. Puncak Nusa Kelana in Ara Damansara has recorded a growth of up to 30.8% y-o-y to RM443 psf over the same period.
"The current rental yields in Ara Damansara range from 4% to 5%, while the rental yields in Subang are from 7% to 8%," notes Oriental Realty's Lee.
Based on the data by theedgeproperty.com, as at June 2015, Pangsapuri Merak in Kampung Melayu Subang generated the highest rental yields at 8.0% annually, due to its low capital value (RM179 psf). In Ara Damansara, the highest yields can be found in Puncak Nusa Kelana (4.9%), Oasis Serviced Suites (4.7%) and Puncak Seri Kelana (4.6%) (Chart 2). However, Pacific Place recorded a lower average rental rate of RM1.74 psf, with an indicative rental yield of 3.7% per annum due to its higher supply of units available for rent.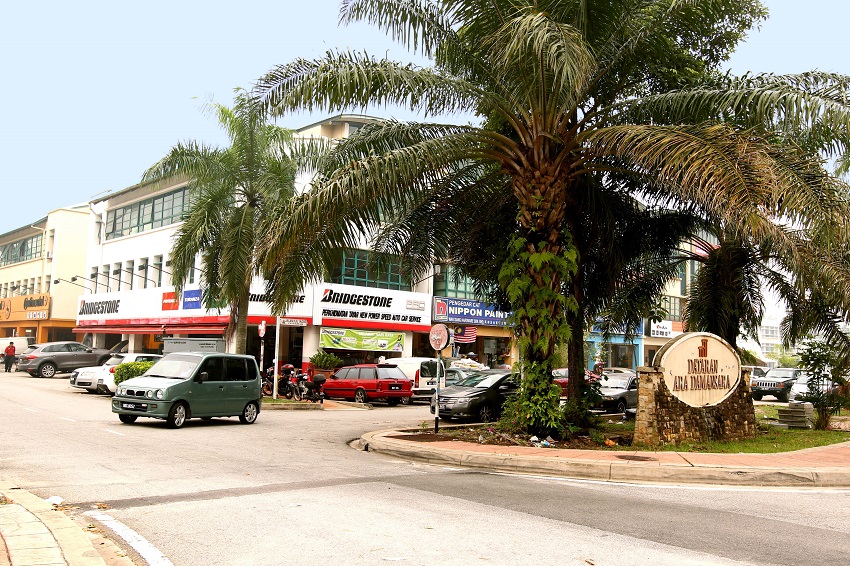 There are certain pros and cons in living in Ara Damansara and Subang. "Ara Damansara is a relatively quiet area that has a good concept with plenty of green surroundings," says CBD Properties' Wang. "Besides its great amenities, there is still much land for new developments to come in. The concept of Ara Damansara is comparable to Bukit Jelutong, Shah Alam, where you see well-planned roads and cul-de-sacs, with rows of well-designed resort homes and nice landscaping. I believe Ara Damansara is the first area in Petaling Jaya to introduce this luxurious, resort-like concept," says Wang.
Lee, concurs. "Ara Damansara and Subang are also both minutes away from the Sultan Abdul Aziz Shah airport, which is a huge plus for its residents."
"However, there will be many upcoming high-rises in Ara Damansara that may be taxing the current infrastructure. They will also increase the traffic congestion along the Sultan Abdul Aziz Shah Airport road," says KGV Lambert's Chua. "And although the prices of homes in Subang are comparatively more affordable, there is a lack of amenities in the area," adds Chua.
"Another challenge is the fact that both areas do not have enough corporate tenants and and high-income professionals to catch up with the current rental in most premium areas such as Bangsar and Mutiara Damansara," adds Wang.
Spillover potential
In terms of residential supply, there is a shortage of landed homes in both Ara Damansara and Subang. "Currently, there is a shortage of landed properties in Ara Damansara. There will be a few thousand condominium units available in the area in the next two to three years. If these are owner-occupied, then the supply for the speculation market will be limited. In contrast, if it is the other way round, you will see many units up for rental or subsale," says Wang. "In Subang, there is also a shortage of landed homes and the high-rises are limited to residential only," he adds.
Although Ara Damansara and Subang possess different qualities, both areas have positive property outlooks. "Values in both areas are expected to appreciate between 10% to 20%," says Chua.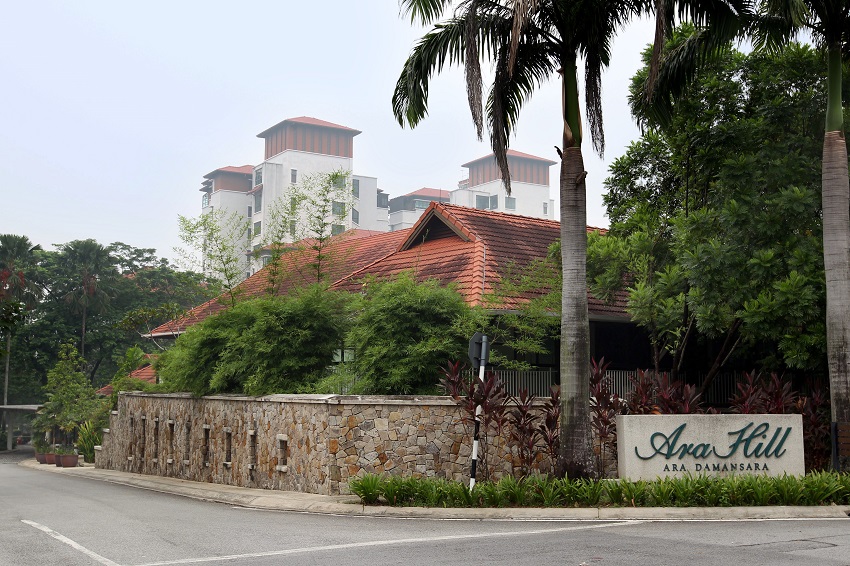 There are future catalysts for Ara Damansara and Subang. "For Ara Damansara, the upcoming LRT station will be one of the key drivers to its growing market," says Chua. Connectivity in Ara Damansara is set to improve when the new LRT station on the Kelana Jaya line extension is completed.
"Meanwhile, the upcoming Kwasa Damansara by Kwasa Land, will be a catalyst for the Subang area. Kwasa Damansara lies within Subang and Sungai Buloh. The future developments of the 2,330-acre Kwasa Damansara township in the next 20 years may spill over into Subang." adds Chua.
"However, before a spillover could happen in Subang, the area within Ara Damansara itself has to be more mature. There are still many ongoing projects which need to be filled," says Lee. "The values will remain consolidated and stable for the next few years before it rises again," he adds.
Indeed, Ara Damansara is witnessing a number of new non-landed residential launches such as Maisson Residences by Newfields Property, AraGreens Residences by HSB Development and The Potpourri by See Hoy Chan Sdn Bhd. These projects are poised to boost the secondary market prices in Ara Damansara in the near future.
"The Potpourri and AraGreens Residences are among the high-end developments in Ara Damansara," says Wang. Due to be completed in 2018, The Potpourri has 743 apartment units with built-ups of 525 to 2,440 sq ft. The leasehold development is priced at RM800 psf and has a take-up rate of 70% so far.
The avant-garde AraGreens Residences consist of six blocks of 15-storey apartment buildings, with a total of 700 units (eight units on each floor). With built-ups from 715 to 3,143 sq ft, this serviced apartment is aptly priced at RM700 to RM800 (according to floor level) and is expected to complete by the end of 2015. Since its launch in August 2012, Ara Greens has had a take-up rate of 80%.
On the other hand, Maisson Residences is a medium to high-end development, according to Wang. With a gross development value (GDV) of RM850 million, the 8.9-acre Maisson Residences was previously known as Platinum Damansara that was abandoned for about seven years, before Newfields Property took over in 2014. With built-ups ranging from 500 to 1,385 sq ft, its prices start from RM360,000. Due to be completed in March 2017, Maisson is 93% taken up since its launch in April last year.
"Compared with Subang, Ara Damansara has more upcoming developments. I believe there is more potential for Ara Damansara due to its amenities," says Lee. "Subang's limited amenities and industrial characteristics may continue to hinder potential price growth," Lee offers.
Hence, despite the potential for a spillover from Kwasa Damansara, both the Ara Damansara and Subang property markets are likely to continue to perform differently.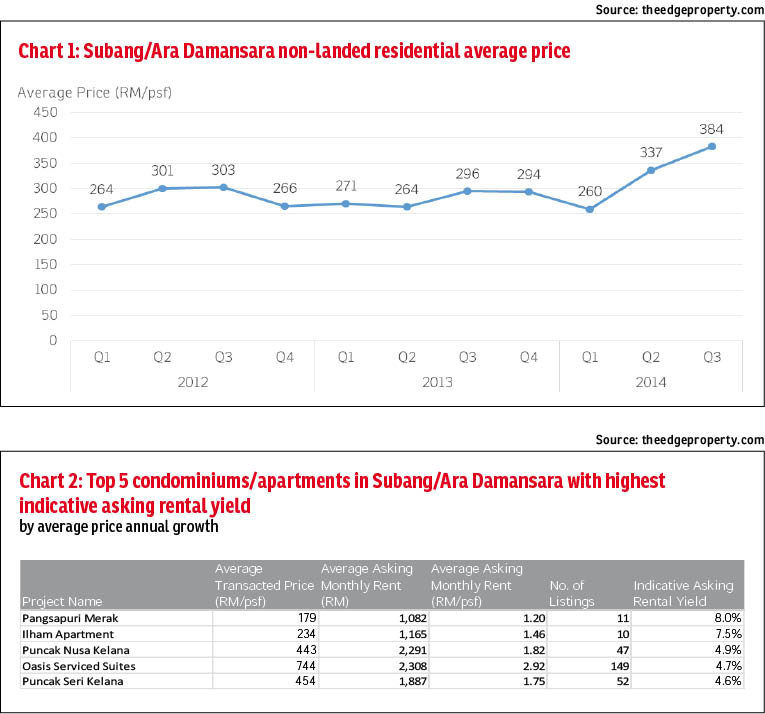 What to invest in now?
According to Wang, investors who are interested in Ara Damansara/Subang should consider buying landed homes for their own stay as the capital appreciation may hold in the next five years at least. "Investors should also consider investing in commercial properties in Ara Damansara because their price points have not reached their highest points. Sime Darby is forecast to bring in more anchor tenants and corporations into commercial developments in the area," says Wang.
Reapfield's Chew, concurs. "The landed properties in Ara Damansara generally have better capital appreciation. Thus, landed properties are the best investments due to scarcity of land.
"If you are looking for higher rental yield, the high-rises below the RM1 million mark may be the better choice," she says.
This article first appeared in property+, a section of the digitaledge DAILY, on Sept 18, 2015. Download property+ for free here.