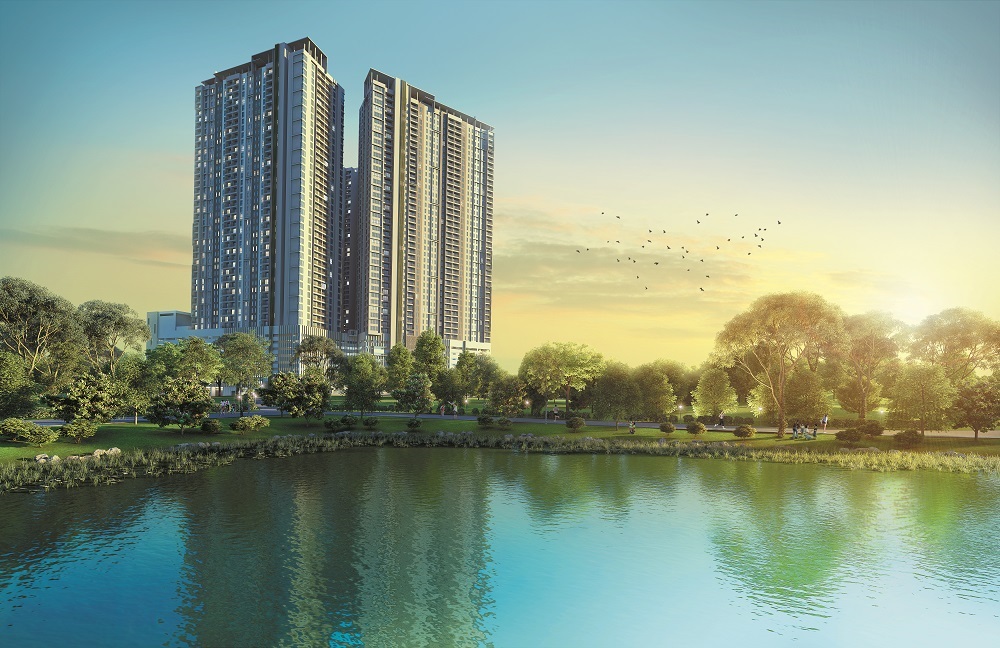 KUALA LUMPUR (April 5): Unperturbed by low profit margins in the affordable segment, Aset Kayamas Sdn Bhd, a privately held property developer, is going full steam ahead with its launches this year as it banks on volume growth to improve its earnings.
"This [volume game] is our company's strategy to focus on the affordable segment. Our properties are generally priced 20% to 30% lower than the market price," its managing director Tan Sri Chai Kin Kong told reporters after a loan agreement signing ceremony between Aset Karyamas and Malayan Banking Bhd (Maybank) yesterday.
"We don't earn high profit margins from our projects, as we go after the volume of sales. For instance, our The Henge (pictured) residential project in Kepong here is a high-rise, high-density project, which will partially offset the lower margins," he said.
Aset Kayamas is scheduled to launch the second phase of The Henge this weekend, which features two 41-storey condominium blocks housing 736 units with built-ups ranging from 1,100 sq ft to 1,300 sq ft. Prices start from RM530,000 or RM430 per sq ft.
The price is 6.4% higher compared with Phase 1's RM445,000 or RM404 per sq ft. Phase 1, comprising 736 units, was fully sold out within two days of its launch.
Chai is confident that all the units in its second phase will also be taken up within a week of the launch.
"Since Phase 2 was opened for preregistration in mid-March, we have received more than 1,100 applications," he said, adding that the entire project is expected to be completed in the second quarter of 2019.
Chai added that the company spent RM10 million to build a new sales gallery, as well as for the marketing campaign in the run-up to the launch.
Earlier, Aset Kayamas secured a RM629 million loan facility from Maybank, comprising RM229 million bridging loans and end financing of RM400 million. The proceeds will be used to fund The Henge development.
Going forward, Chai said the group has lined up another residential project called "The Haute" in Datuk Keramat here for launch next month, which has an estimated gross development value of RM350 million to RM400 million. The project, which sits on four acres (1.62ha) of land, is targeted at the premium market.
Interested in property investments in Datuk Keramat, KL, after reading this article? Click here to check out the properties there.
This article first appeared in The Edge Financial Daily, on April 5, 2016. Subscribe to The Edge Financial Daily here.