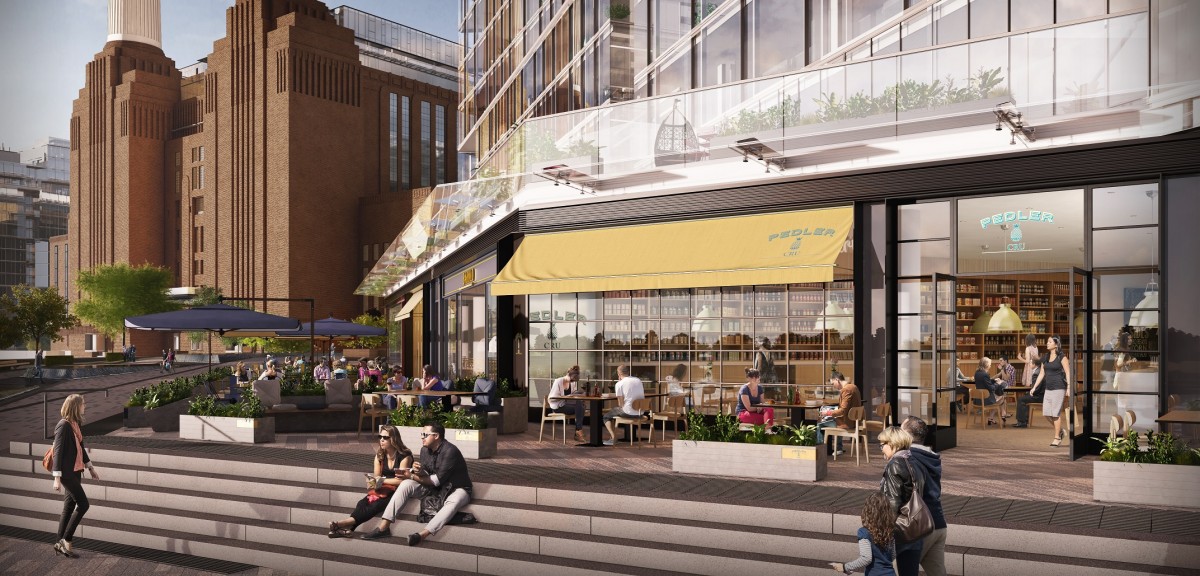 LONDON (March 17): Battersea Power Station Development Company Ltd, a Malaysian consortium comprising the Employees Provident Fund, S P Setia Bhd and Sime Darby Property Bhd, have unveiled the first eight new shops, restaurants and cafe going into Circus West, the first phase of Battersea Power Station. The new businesses are expected to open to the public in early 2017.
Those eight shops are neighbourhood eatery Pedler Cru, wine shop and bar Vagabond, butcher Allens of Battersea, bakery and cafe Flour Power City bakery, coffee shop The Coffeeworks Project, general store The General Store, pub No 29, hair salon Paul Edmonds, florist Philippa Craddock, and The Village Hall which is developed in partnership with Battersea Arts Centre.
"In a line-up that will deliver the village feel, which the team at Battersea Power Station has sought to create for Circus West, the blend of commercial tenants ranges from fine dining through to a butcher, baker, florist and The Village Hall," Sime Darby Property said in a press statement today.
The developer said the commercial space at Circus West, which occupies the entire ground floor, is the foundation of a vibrant new neighbourhood that delivers community-focused village environment, and create an attractive destination for visitors.
"The team at Battersea has looked carefully at all the elements needed to create both a great community and a great place. The best example is The General Store," said Battersea Power Station Development Company head of leasing Joanne Skilton.
She said they chose these particular independent and local businesses despite a number of big chains who had approached them.
"We chose them as they have a proven track record in the area, connecting to the community they serve and creating that all important village feel which is what people really want," Skilton noted.
Circus West is located alongside the western edge of the Power Station and is within a few minutes' walking distance of Chelsea.
It will be home to residents, workers and visitors, who will be able to live, work and spend time in and around the area. When completed, Circus West will have 25,000 people living and working onsite.