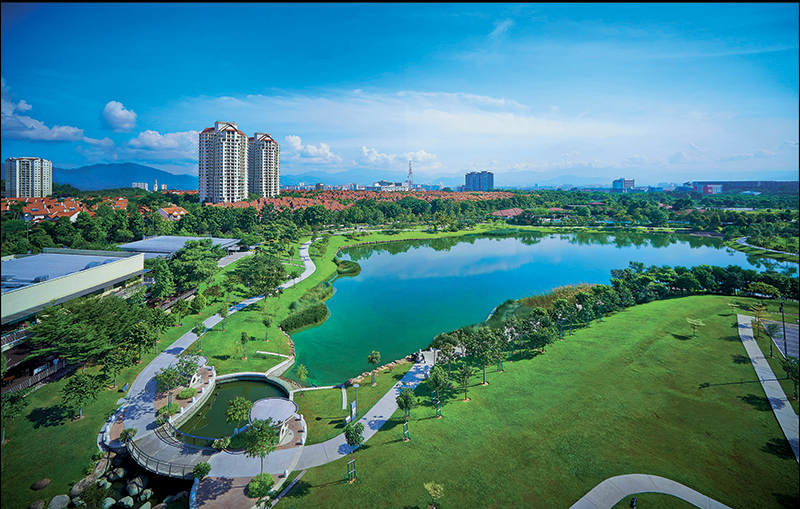 Walking beside the lake at The Central Park in Desa ParkCity in Kuala Lumpur, it is hard to imagine that this award-winning township was once a quarry. That was 13 years ago when the first project was launched. But what seemed so inhospitable is now Perdana Park-City Sdn Bhd's crown jewel.
CEO Lee Liam Chye recalls how developing the 473-acre freehold township felt so overwhelming then. It involved cutting over 12.5 million cubic metres of rock, 75% of it granite, and filling up the area. The poor soil condition and subterranean rocks made construction and landscaping particularly challenging, especially when the vision was to create a place with parks, tree-lined streets and open green spaces. The development cost, Lee says, was 35% higher than that for a normal project.
Today, Desa ParkCity is a model of master-planned township development with a string of awards under its belt. It bagged another this year as one of the winners of The Edge Malaysia Property Development Excellence Award.
The developer's plan to go against convention added to the challenges, especially as it was relatively new in property development.
Sarawak-based Samling Strategic Group, the parent company of Perdana ParkCity, is a diversified conglomerate with businesses in forestry and oil palm cultivation. Desa ParkCity is its second property project following the 20-acre One Ampang Avenue, which was developed in the late 1980s and comprises 640 condominium units and 40 shopoffices.
Perdana ParkCity is currently developing two other projects — the 77ha ParkCity Hanoi in Vietnam and 223ha Marina ParkCity in Miri, Sarawak — which will keep the company busy for the next 10 to 15 years.
"When we first started Desa ParkCity, the company did not have a long history in property development," Lee says. "Sometimes, it is a good thing because we don't get stuck in the conventional way of doing things. It allows us to take on property development from a fresh perspective."
New Urbanism living
That was exactly what Perdana Park-City did. It looked at the developments around town, saw the opportunity for upgraded housing projects, and came up with a master plan that introduced the New Urbanism living concept, which ties together living sustainability within a park environment, creating a walkable and liveable community.
"People were looking for something more than just a house ... they were already talking about lifestyle [property] back then," says Lee.
"It is just like Cheras today. Most communities there are at least 40 years old and they were designed to meet the affordability of the people then. Residents there have prospered and want better housing ... and look at what is happening in Semenyih now."
Lee notes that a walkable community is one where residents can walk from their homes to necessary amenities within 15 minutes.
To do that, the developer placed a public park, a lake and a neighbourhood retail mall at the centre of the township although it would have been more profitable to put up developments that can bring in more revenue to the company. It also provided 9ft-wide pedestrian walkways instead of the required five feet.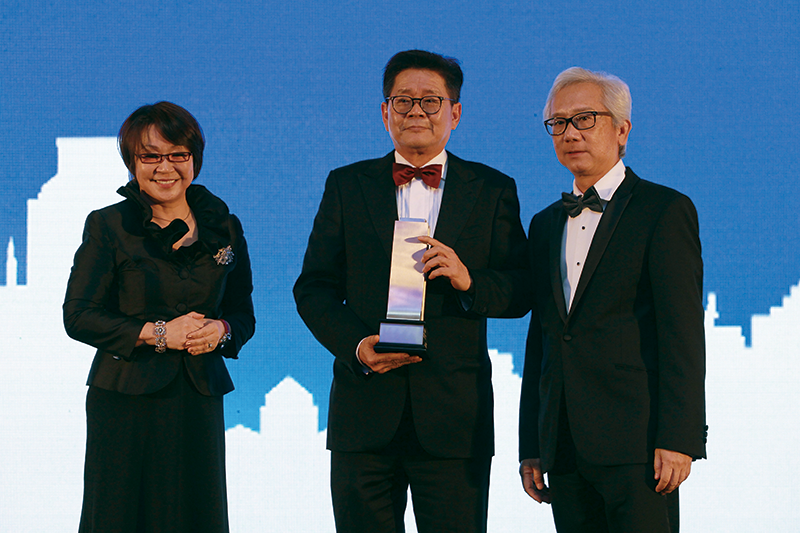 The introduction of New Urbanism made Desa ParkCity one of the first townships in the country to offers parkhomes — modified terraced homes within a park environment.
"The objective was to persuade residents not to use their cars but to walk. By doing this, we try to reduce energy consumption and reduce pollution," Lee says, adding that the township is named ParkCity to highlight its critical components — the greenery, landscape and open spaces.
As an open community, residents from neighbouring communities have access to the park, jogging trail and cycling path. The township also provides one of the very few dog parks in the Klang Valley. A survey found that 70% of those who visit the park and neighbourhood mall are outsiders, with some coming from as far as Cheras and Subang.
The less travelled path
Lee notes that choosing the less travelled path takes courage and "even some madness". There were some detractors as the developer attempted to remaster community development with ideas and innovations that challenged conventions.
"I often find that it is easier to mould concrete than to reshape opinion and perception. But that was precisely the challenge that we posed to ourselves," he says. "Today, we have proven these people wrong and we are proud to have turned a quarry into Desa ParkCity."
In 2000, the initial indicative gross development value of the township was RM3 billion to RM4 billion, but today, it has shot up to to over RM10 billion.
A total of 4,163 homes have since been built and upon completion in 10 years time, there will be more than 7,000.
Located in the mukim of Batu, the township was once often associated with Kepong or considered to be some place near Mutiara Damansara, but today, Desa ParkCity is its own address.
Property prices have escalated, particularly over the last five years, at a rate of about 20% per annum, Lee says.
For example, Amelia non-stratified terraced homes were launched at an average price of RM725,000 each in 2007, rose to RM990,000 upon completion in 2009, and subsequently soared to RM1.6 million six months later.
"The rental market is quite robust as well due to the inflow of expatriate tenants," Lee says.
In fact, despite the lacklustre market environment, the launch of Westside III in Desa ParkCity in May this year saw more than 60 people queuing overnight to buy the condominium units, which were 70% sold within three months.
The RM505 million Westside III is the developer's largest condominium project and offers 469 units on a 4.27-acre freehold site. With built-ups of 1,077 to 1,927 sq ft, the units are priced from RM636 psf. The maintenance fee is 36 sen psf and facilities include a gym, Jacuzzi, tennis court, playground and outdoor water amusement park.
Lee believes property values will continue to rise because the township is still growing and more facilities are added for the residents.
"Actually, we are not overpriced; you pay for what you get," he says. "If it is overpriced, how would people make as much as 40% profit within three months from completion? There are new things in the pipeline and these facilities will boost property prices."
The scale of the township has also created a ripple effect on the surrounding older communities, which are seeing more active gentrification.
"You can see people renovating their old homes and property prices of neighbouring homes have risen significantly, probably in the region of 20%," notes Lee.
Future launches
Perdana ParkCity still has about 74 acres of undeveloped land in Desa ParkCity, most of which will be taken up by ParkCity TownCenter.
ParkCity TownCenter will have mainly apartments and restaurants, surrounding a natural lake. There will be open walkable spaces and it will be largely traffic-free.
Currently, Perdana ParkCity is developing Plaza Arcadia there, which will offer more than 400 shop, office and SoHo units.
There are also plans for a medical hub on a nine-acre plot that will include a hotel, medical office building, wellness centre, retail spaces and apartments for senior living.
"The medical hub is part of TownCenter and it is a logical thing to do as it is just across the road from ParkCity Medical Centre. There will also be retail, shopping and dining by the lake," Lee says.
Perdana ParkCity plans to launch the medical office building in the first quarter of 2017, targeting medical practitioners. This project has a GDV of RM800 million.
The developer is also looking to launch an apartment project next to Westside III by the end of next year, priced at an average of RM1 million per unit.
Proud moments
"For me, it has been a rewarding journey of learning and discovery," Lee says. "It has been 15 years since we developed this place, and a few of our senior people are still with us. They have contributed a lot, and significantly, to make Desa ParkCity what it is today.
"Their open-mindedness has helped the company achieve what it set out to achieve."
But what encourages him the most is the positive feedback he gets from customers. He recalls a buyer he met in 2010, who was buying an Amelia terraced house for RM800,000. "He said he came to every project launch in Desa ParkCity but had never bought one [until 2010] because he thought it was too expensive. Then he showed me our first brochure in 2002, with illustrations of the greenery and park, and began commending us for delivering what we promised — a place with lots of greenery and open spaces — saying that we are faithful to our concept. I was very encouraged. It feels good to be recognised." TEPEA 2015
Do not ask your BFF about the value of your home. Click here at The Edge Reference Price to find out.
This article first appeared in City & Country, a pullout of The Edge Malaysia Weekly, on Dec 7, 2015. Subscribe here for your personal copy.