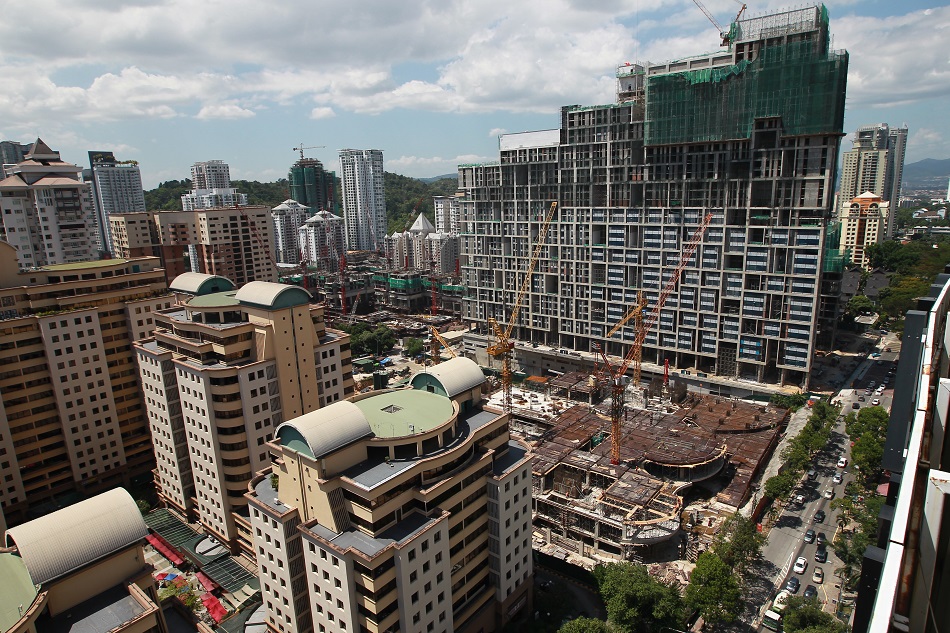 2015 was not a great year for the Malaysian property market. Mont'Kiara, the high-end non-landed residential suburb in Kuala Lumpur, is seeing some consolidation in property prices.
Despite the slow market, Mont'Kiara is clearly holding on to its status as one of the most expensive addresses in the Klang Valley, maybe even in the country.
According to research by TheEdgeProperty.com, the average transaction price psf for non-landed homes in Mont'Kiara had dropped marginally from RM683 psf in 4Q2014 to RM670 psf in 1Q2015. The 1Q2015 figure was a 2.8% drop from the average price recorded in the same period the previous year. What's interesting is that in the 12 months to 1Q2015, close to half of the transactions were closed at over a million ringgit each.
The highest priced transactions during the 12 months to 1Q2015 were at 10 Mont'Kiara at RM3.26 million, 11 Mont'Kiara at RM2.86 million and Seni Mont'Kiara at RM2.065 million.
Verve Suites recorded the highest average price psf at RM1,135 psf. Based on current listings on TheEdgeProperty.com, the current asking price psf of Verve Suites ranges from RM965 psf to RM1,623.38 psf.
Although there are cheaper properties available, the expat enclave, which was developed mainly by UEM Sunrise Bhd, seems to be attracting Malaysians with deeper pockets than the average Joe. On the other hand, it could be that there are more homes of RM1 million and above on the market than the more affordable ones.
Recent done deals
More condo deals of above a million ringgit were concluded recently here. For instance, in January, there was one 2,535 sq ft condo unit in 28 Mont'Kiara which sold for RM1.9 million, while a 4,090 sq ft condo unit in 10 Mont'Kiara closed at RM3.6 million. (go to TheEdgeProperty.com for more information on these Done Deals).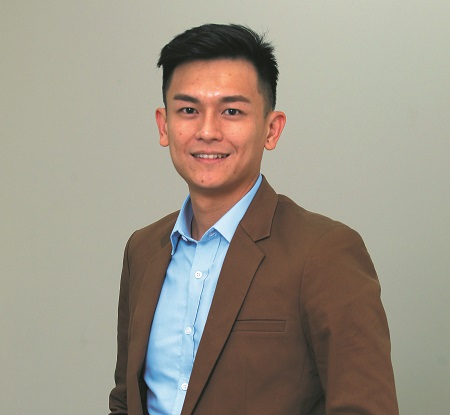 Real estate negotiator Freeman Woo (pictured, left) from MIP Properties who specialises in Mont'Kiara said owning a property in the enclave is somewhat of a status symbol, which explains why Mont'Kiara's million-ringgit homes are well-received.
"Mont'Kiara has been perceived as one of the most expensive, high-end areas to live in. Staying in this prime area is a way to show that you are among the well-heeled," Woo noted. According to him, half of the buyers for these luxury condos are investors who still believe there is more upside to these high-end homes.
Mont'Kiara is still providing a respectable 5.6% average rental yield according to TheEdgeProperty.com's research based on asking rentals as of June 2015.
There are some condos in Mont'Kiara which are more affordable, ranging from RM450 psf to RM500 psf to cater to homebuyers with families, said Woo. Many of these are older developments but are very well maintained. Based on transactions in the 12 months to 1Q2015, the most affordable project in Mont'Kiara was Laman Suria with an average of RM650,000 per unit or Lanai Kiara at RM440 psf. Laman Suria also saw the highest annual growth in average price during that period.
Recent done deals
Why are Mont'Kiara's high-end condos so attractive? For one, you can't beat the location. The area is 15 minutes away from downtown Kuala Lumpur. It is surrounded by established areas such as Kepong, Petaling Jaya and Dutamas, making it a very convenient address to live in no matter where you work.
Other reasons include the ample amenities for expat families, including international schools, supermarkets and local malls, as well as various community services that residents enjoy such as 24-hour auxiliary police deployment and free shuttle services around Mont'Kiara, Publika and to/from KL Sentral.
Fancy some Verve in your life? Click here.
Related stories:
PROPERTY SNAPSHOT 1: Mont'Kiara's 1Q2015 average price down 2.8% y-o-y
PROPERTY SNAPSHOT 2: Is Mont'Kiara worth the money?
PROPERTY SNAPSHOT 3: Affordable Mont'Kiara?
PROPERTY SNAPSHOT 4: Upside at Mont'Kiara?
This story first appeared in TheEdgeProperty.com pullout on Feb 26, 2016, which comes with The Edge Financial Daily every Friday. Download TheEdgeProperty.com here for free.