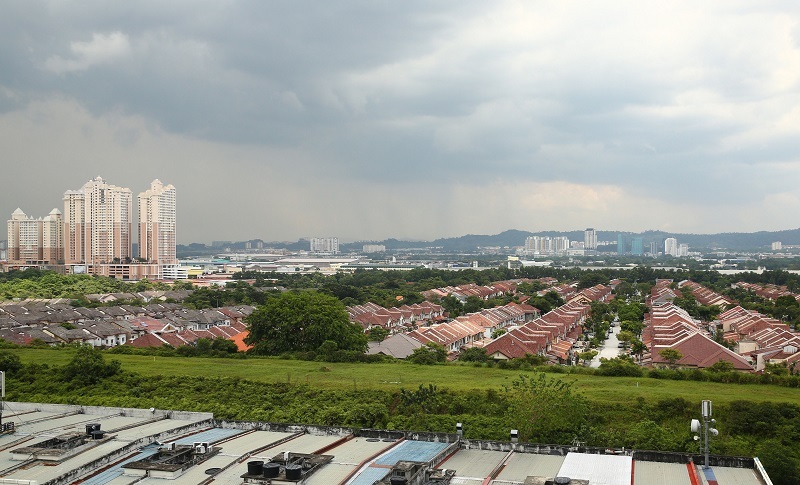 KUALA LUMPUR (Oct 23): The median home value in Malaysia has hit the RM300,000 mark in the first half of 2015 (1H15), with Selangor, Penang, Sabah and Sarawak continuing to exceed the average price since 2004.
Preliminary data for the second quarter of 2015 showed the Malaysian Housing Price Index registering 220.2 points, which indicates that the country's home values have more than doubled since 2000, according to the Economic Report 2015/16 released today.
Median house prices of RM242,000 in 2014 exceeded the median annual household income of RM55,020 by 4.4 times, vis-à-vis the global norm for housing affordability at three times.
Meanwhile, residential property transactions in the country declined in first half of 2015 (1H15) by 2.6% to 119,604 units, while the value of transactions fell by 9.7% to RM36.4 billion.
In comparison, 1H14 recorded a 2.3% increase to 122,830 transactions, with a value growth of 19.4% to RM40.3 billion, according to the report.
"Residential property transaction accounts for 64% of total property transactions," it added.
For 1H15, residential transactions declined in four major urban areas, namely Kuala Lumpur (-6.4%), Selangor (-1.8%), Johor (-17.9%) and Penang (-14.2%).
New launches were down by 44.1% year-on-year to 27,231 units in 1H15, compared with a 56.3% year-on-year growth of 31,155 units in 1H14, amid cautious sentiment among property developers.
New housing approvals for 1HFY15 also saw a 32.9% decline to 66,770 units compared with a 37.3% growth of 99,461 units in 1H14.
On the supply side, the incoming supply of properties continued to grow at 13.8% in 1H15, up from a 10.3% year-on-year increase in 1H14. The Klang Valley continued to dominate the incoming supply, accounting for 29% of the total supply.
Housing supply starts rebounding by 38% to 100,712 units, compared with a 1.8% decline to 72,935 units in 1H14, supported by service apartments and condominiums/apartments, which accounted for 28.3% (28,541 units) and 22.5% (22,673 units) respectively, of the total starts.
Take-up rate for residential units increased 31.4% to 8,542 units in 1H15, compared with a 23.8% increase of 11,588 units in 1H14. -- theedgemarkets.com (BAJET 2016)