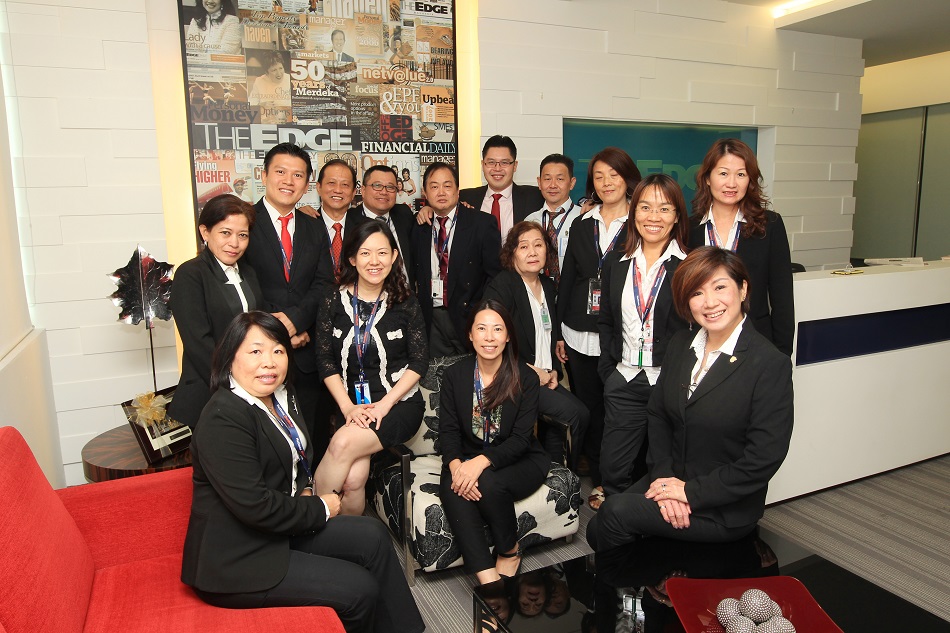 PETALING JAYA (April 1): In light of high loan rejection rates experienced by many homebuyers recently, Huttons One World Sdn Bhd real estate group executive director Daniel Goh said it is likely because youths may be focusing too much on getting their dream home in the perfect location when they should be focusing on getting their house loans approved first.
"Sometimes loan applications are rejected because they are applying for loans that exceed their repayment capabilities. They are too focused on getting houses that are beyond their financing capabilities," Goh said after a briefing by TheEdgeProperty.com on the one-stop property portal's array of tools.
"Of course properties in areas such as the city centre and Petaling Jaya are expensive because they are mature areas. The younger generation can get properties further away from the mature areas, which are less expensive," Goh added.
According to Huttons One World managing director and principal Aine Lee, the improvement in connectivity such as the upcoming MRT line will be a huge help to those living away from the city centre.
"Once the city centre becomes more and more saturated, the trend will be to move further out such as what we see in places like London where they have different area zones. If the infrastructure and connectivity improves, this will not be a problem for anyone to buy a property further away from the city centre," she said.
Goh also noted that seemingly far-flung areas can become more desirable over time due to factors such as a successful development in the area.
"Look at the Setia Eco Park development which has been successfully developed by S P Setia Bhd in Shah Alam. Who would imagine that Shah Alam would be a sought-after location? 20 years back, names like Puchong and Kota Damansara were nowhere to be heard. Today, they are the few most sought-after addresses in town."
"People need to change their mindset that staying further away from the city centre is also equal to losing out," he said.
Ammeny Chua, another executive director of Huttons One World, added that more developers are coming up with developments which provide convenience and amenities to the residents in less-developed areas.
"Developers do not just build houses. They make sure that residents have amenities such as shop houses, retail outlets and recreation parks so that they have a community of their own. They do not have to travel out of their comfort zone to get their daily groceries," said Chua.
"In a nutshell, let us just remember that just because a location's name is not sexy now, it does not mean it will not be 'sexy' in the future. By the time it becomes 'sexy', those who have purchased the properties many years before will be those who benefit the most," said Wong.
Currently, Huttons One World has five branches in Malaysia in the areas of Kuala Lumpur, Cheras, Petaling Jaya, Subang USJ and Penang. There are about 250 real estate agents and negotiators in the group and about 20 of them turned up at the briefing yesterday.
Do not ask your neighbour about the value of your home. Click here at The Edge Reference Price to find out.