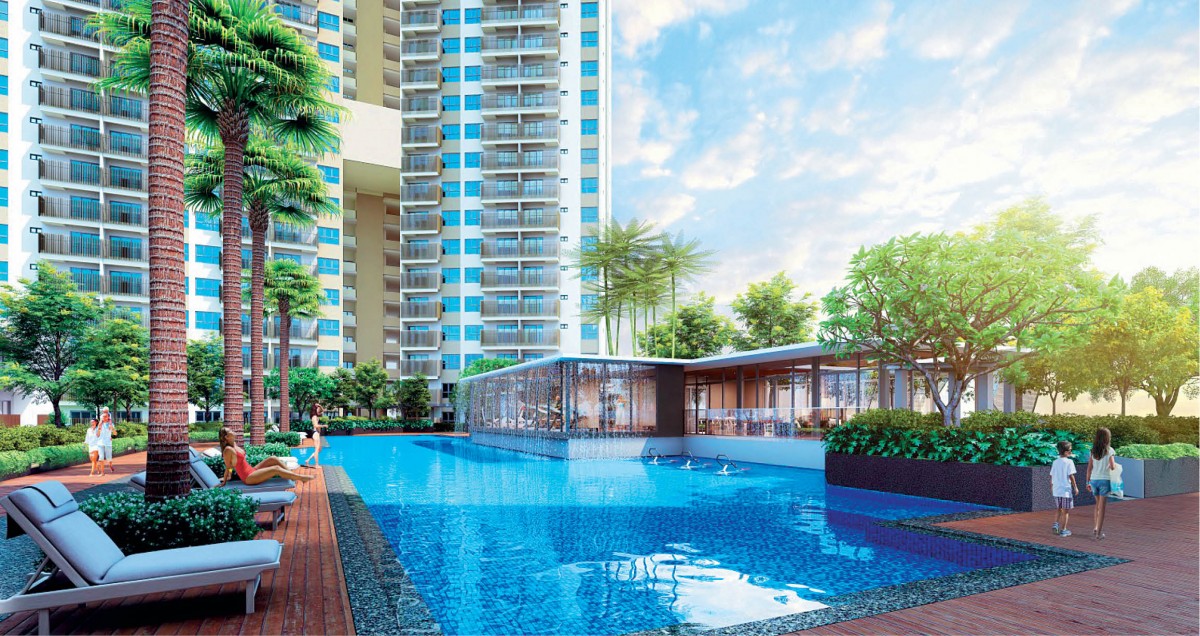 MAH SING Group Bhd's latest project, Cerrado Residential Suites, is in the Klang Valley and yet is surrounded by greenery, thanks in part to its location near the Bangi Forest Reserve. The project is within the developer's largest township, Southville City, in Bangi.
"It is quite rare to find modern developments that are both well-connected and green. Cerrado embodies the concept of work, live and play, while being surrounded by lush greenery," Ong Chou Wen, chief operating officer of Southville City, tells City & Country.
"The development has access to major highways, and is relatively close to Bandar Baru Bangi, Putrajaya, Kajang, Nilai, Cheras, KLIA and the city centre."
Cerrado is targeted at the Greater Kuala Lumpur market. "With its competitive prices, compared with the expensive developments in the city centre, we strongly believe it will attract many prospective purchasers," says Ong.
In terms of design, the project is anchored in nature. It will have root-like motifs on the surface of its towers and the pattern will be carried over to other parts of the buildings, such as the railings.
"The development is named after a tropical savannah eco-region in Brazil. One of the elements that inspired us were the roots in the savannah, which we have applied to some of the design features of the building. The roots represent the foundation one needs to build a first home," Ong says, adding that the group is targeting mainly first-time homebuyers.
Cerrado has a gross development value (GDV) of RM832 million. It is expected to be launched on April 30 and completed by 2020. "So far, we have 5,000 registrants for the development," says Ong.
The freehold development will offer 1,626 units in four 35-storey towers, with built-ups of 656 to 825 sq ft for residential suites, 1,260 sq ft for duplex units and 1,860 sq ft for cabana units.
The residential suites will either have two bedrooms and one bathroom or three bedrooms and two bathrooms. The duplex units will have three bedrooms and two bathrooms, and the cabana units, four bedrooms and three bathrooms. Prices range from RM388,000 to RM599,000 per unit, or RM591 psf.
Cerrado is one of the major components of the 428-acre Southville City. Located in the heart of Bangi, the township has a GDV of RM11.1 billion and is divided into seven phases. Expected to be completed in 2024, Southville City had launched two projects previously.
Savanna Executive Suites was launched in the fourth quarter of 2013, has a GDV of RM1.5 billion. Targeted to be completed by 2018, the freehold project is 95% taken up. Avens Residence, launched in 2014, has a GDV of RM172 million and is expected to be completed in June 2017. Avens is also 95% taken up.
"Cerrado is an important launch for the township because the previous launches did really well. We are hopeful that the project will enjoy the same success as the previous launches," says Ong.
Broad target market
Planned common facilities include a sauna, gym, aqua gym, games room, lounge area at a clubhouse, swimming pool, multi-purpose hall with a basketball court and barbecue pavilions. "In line with its green theme, Cerrado will also have patios, yoga decks, reflexology paths, a children's playground, reflective ponds and garden terraces."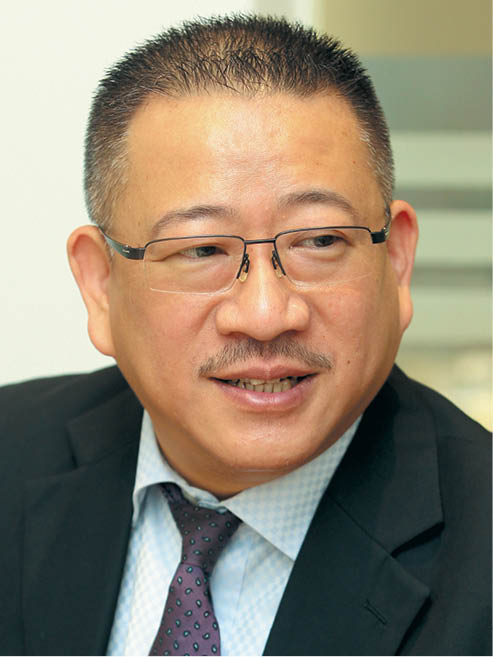 Ong says Mah Sing Group will spare no expense when it comes to features in the units, which will have modern fixtures and fittings. "They will have a fully fitted pantry with an induction cooker hob and hood, upper and lower cabinets, and single bowl and drainer sink. The units will also have air-conditioning units, water heaters, shower screens for all the bathrooms, security intercom and an oasis-inspired water feature. We will also provide two parking lots for most of the units. The cabana units will have three parking lots located below the units, so that our residents will have easy access to their homes," he says, adding that Cerrado is considered to be a middle to high-end, "affordable-luxury" development.
Due to its rather affordable price range, the group is confident that residents will have a better chance at getting their loans approved. "We believe the loan approval rates for our units will be higher compared with those priced between RM800,000 and RM1 million," says Ong.
Mah Sing Group is targeting a few demographics for Cerrado. "Our target market is essentially first-time homebuyers. However, we are also focusing on the industrial and educational community in Bangi," says Ong. "It is noteworthy that Bangi has a shortage of integrated townships. Thus, we believe we can provide a great integrated township that is well-connected to other parts of the Klang Valley."
He adds, "Over the years, we have witnessed considerable population growth and we believe this will have a positive impact on developments in Bangi.
"We are confident that this development will attract those working in the industrial segment in Bangi, such as operators and manufacturers. A lot of them are expats. We are aware that expats typically prefer areas such as Mont'Kiara that have a lot of nearby conveniences. Thus, our masterplan includes a lot of grocery shops, plazas and so on, so that our residents will not have to travel far to enjoy these benefits. There will also be a number of pathways for pedestrians."
Bangi has a reputation for being an educational hub, says Ong. "Its first university, Universiti Kebangsaan Malaysia (UKM), was built in the 1970s. Since then, there have been a slew of institutions in [or near] Bangi such as Multimedia University, Universiti Putra Malaysia, Limkokwing University of Creative Technology and Universiti Tenaga Nasional. So, there is a large educational community in the area and we believe Cerrado will appeal to this group."
Stanley Toh, director of LaurelCap Sdn Bhd, concurs. "Bangi has, over the years, slowly transformed from an industrial-based market to an educational hub and government training centre," he says. "The main university is UKM, while other smaller learning institutions include the German-Malaysian Institute, Universiti Kuala Lumpur's Malaysia France Institute, Kolej Poly-Tech Mara, Lembaga Hasil Dalam Negeri Training Centre, Institut Latihan Kehakiman dan Perundangan, Infrastructure University Kuala Lumpur and Institut Latihan Islam Malaysia.
"The surge in the student population due to the increase in the number of these institutions of higher learning has been a major driver and catalyst in terms of spurring economic growth within Bangi as well as the demand for lodging."
Bangi rising
According to Toh, living in Bangi has its perks. "For one, there is a good road network to major town centres in the Klang Valley such as Kuala Lumpur, Kajang and Putrajaya. It also has access to major highways such as the KL-Seremban Highway, SILK highway, Lekas highway and South Klang Valley Expressway.
"The profile of the buyers is a mixture of both. Investors would want to take advantage of the close proximity to the universities, training centres and colleges as a source of potential tenants in the form of students. Meanwhile, owner-occupiers would be attracted to the direct access to the KL-Seremban Highway that Southville City provides as well as the freehold tenure and affordability of the apartments."
Toh believes Cerrado is a "wholesome, stratified development in the sense that it provides high-rise residential comfort, security and convenience".
"Some similar upcoming launches [in Bangi] include Sunway Gandaria in Seksyen 9 by Sunway Group, Apartment Putra 1 in Bandar Seri Putra by United Malayan Land Bhd, Bangi Gateway serviced apartments by Golden Peninsular Holdings Sdn Bhd, Almyra Residence serviced apartments at Bandar Puteri Bangi by IOI Properties Group Bhd and Rimbawan Residences @ De Centrum by Protasco Bhd," says Toh.
As for the future, he believes Bangi has unlimited potential. "In the short term, the property market in general is lukewarm and this would be the same for Bangi, especially high-rise residential developments. Values will remain stable and it will take some time for the market to absorb the supply."
Although Southville City is said to be in KL South, Toh says Bangi is not considered part of the area. "Technically, Bangi is not in KL, but rather in Selangor. The real boundaries for the south of KL would be places like Bukit Jalil, Salak South, Sungai Besi and Alam Damai. Bangi is located some 35km south of KL, within the district of Hulu Langat, Selangor. It started out as a Malay village, which was then slowly developed, mainly by Perbadanan Kemajuan Negeri Selangor. With direct access to the KL-Seremban Highway, prominent industrial players such as Sony, Hitachi, Denso and Pepsi started setting up shop there.
"This part of the Klang Valley is definitely on the rise, mainly due to the good infrastructure it provides for the student population," he says.
Improved connectivity
Apart from providing modern features at its development to attract buyers, Mah Sing Group is also adding an interchange in Southville City to improve its connectivity. "We are designing our own interchange [with about 2km frontage], which will be the gateway to the township," Ong says, adding that the group has allocated RM130 million for the interchange.
"Through the intersection, we will be able to shorten the distance from the township to the Sungai Besi toll, from 35km to 19km," he adds. The interchange is expected to be completed in 2017. "We have made 20% progress so far."
Ong says Mah Sing Group has a sales target of about RM2.6 billion for 2016. "The amount will be derived from our ongoing projects in Johor, the northern region, southern region and central region. We are also on the lookout for land in property hot spots in the Klang Valley," he says. He adds that the remaining landbank and GDV will be revealed soon, once the upcoming acquisitions are confirmed.
As for Southville City, the group plans to launch Savanna Plaza next. Details of the launch have yet to be revealed. "We are still looking at the market and we hope it will pick up again by end-2017 for our upcoming launches," concludes Ong.
Interested in property investments in Bangi after reading this article? Click here to check out the properties there.
This article first appeared in City & Country, a pullout of The Edge Malaysia Weekly, on April 25, 2016. Subscribe here for your personal copy.