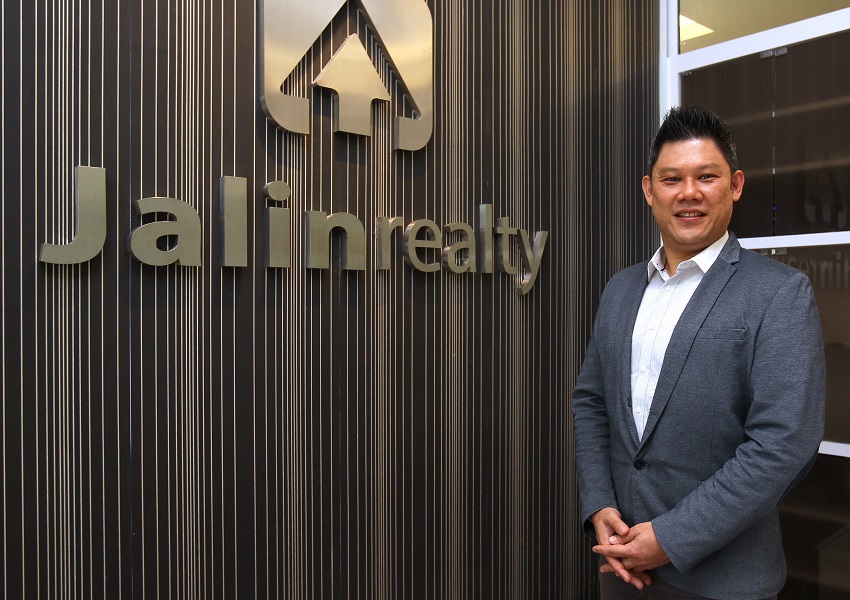 HE hails from Kajang, Selangor, and manages a consultancy that specialises in marketing Australian property. Ian Chen is the founder, owner and group CEO of real estate marketing group, Jalin Realty International. He spearheads the entire group's global operations, which has offices in Australia, China, Indonesia, Malaysia and Singapore.
Chen made his move into real estate in 2007 after 15 years in stockbroking.
"My father had over 40 years of property project management and sales experience in the industry. He was a real estate agent as well and so he was very supportive of my decision to quit stockbroking although I had little experience in the property sector," says Chen, who studied commerce in Deakin University, Melbourne.
"The years I spent in stockbroking were fantastic. It benefited me a lot in terms of investment knowledge. I must say it was one of the best learning curves in my life," he says.
But meeting several volatile periods in the local stock market head-on took the wind out of his sails.
"I decided to move into something more stable, in my income and my life. I realised property gives a more consistent income and capital growth compared with the stock market, and more importantly, it won't give me heart attack moments," he jokes.
He had been drawn to stocks and shares because of the quick returns. "One day, I sat down and thought about where I was heading and realised stocks are good but not for the long run," he says.
The change in career didn't take too long, especially when he found that his property investment portfolio had outperformed his stock investments.
With the support of the family, Chen and his father set up a small agency in Sri Hartamas in Kuala Lumpur in 2007. "We named it Jalin Realty. We wanted to emphasise the meaning of the Malay phrase 'menjalinkan perhubungan' meaning, cultivating relationships," he says. This, he adds, is what Jalin Realty is founded on.
Jalin Realty's six core values form the acronym, 'ethics': Excellence in performance, Teamwork, Honesty, Integrity and innovation, Commitment and loyalty, and Sincere relationships."
"I remember what my father told me when we first started the business. He said people will buy property or a developer will appoint you to market a project, based on trust, and that (trust) needs time and sincerity to build. The impact may be slow, but it is sure," Chen says.
"Our vision is to provide opportunities for people to enhance their life so they can improve their world. To do that, we aim to continually weave better relationships among employees and our business associates," he says.
"It is very important that all of our offices share the same goal and move towards one aim at the same pace," he adds. This would be a feat of coordination for Jalin Realty's more than 100 staff in its global offices.
Building a business from Down Under
Jalin Realty's initial focus was on the Malaysian property market but gradually shifted its gaze towards Australia. This began in just the company's second year of business, when a very supportive property developer asked Chen for assistance with its Singapore marketing campaign.
"The developer opened the door for us to [grow beyond] Malaysia, and with the support of other developers who trusted us, we gradually expanded to Singapore, Indonesia, Brunei, China and Australia," says Chen, who is an Australian permanent resident and lives Down Under with his family.
In tandem with its growth, Jalin Realty could also diversify its portfolio services, which currently extends to international property marketing, project marketing, residential sales, property rental and leasing, commercial and industrial sales, auction sales and property development.
"We provide end-to-end services for our customer, from consultations on project design to the planning of a marketing campaign, to leasing out a home. We have even developed a mobile application to help property owners keep track of their rental investments," he says.
What explains Australia as the ideal base of expansion for Jalin Realty?
"The property market in Australia is often well received on the back of its stability, transparency and safety. We saw a lot of foreign buyers coming in. Previously there were many buyers from Southeast Asia, such as Malaysia, Singapore and Hong Kong. Now we see more from China because they want something more stable," Chen notes.
As for Malaysian property, he says now is the best time to invest because of the ringgit's depreciation and the upside for the property market.
"I love Malaysian properties especially those in Iskandar and KLCC. As an agency firm that started from Malaysia, I would like to bring more foreigners to look at Malaysian property. I would also like to introduce our technology and marketing strategies that we use overseas to Malaysia developers," Chen says.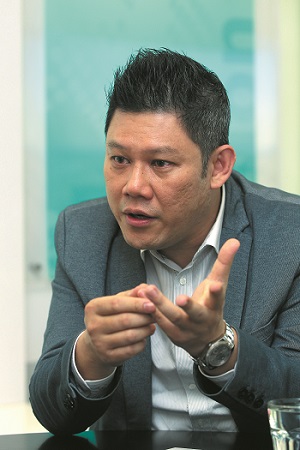 Discovering America, and more
Jalin Realty is growing its revenue at 5% to 10% annually. Chen plans to surf this wave to reach other parts of the world.
"Our next target markets are the UK and America. We are starting there on a small scale," he reveals, adding that it brings the company one step closer to its aim of being a public-listed company in five years time.
"I do not know where we should list yet. Of course, Malaysia is one of the best choices. It is my homeland that made me the person I am today," he says.
Being Malaysian and multilingual has made Chen adaptable to different cultures, and more clearly see the rest of the world for what it is. Chen switches between Mandarin, Malay and English with ease.
"Speaking three languages helped me a lot, especially in breaking barriers such as when I started my business in China, Indonesia and Australia. My language skills made my work easier," he says. Being multilingual also helps Chen communicate with his staff in the company's overseas offices. "The property agency and marketing business is all about relationships and communication. I am thankful that I was born and raised in multicultural society. One of my biggest wishes is to promote the beauty of Malaysian property to the world!"
Do not ask your girlfriend about the value of your home. Click here at The Edge Reference Price to find out.
This story first appeared in The Edge Property pullout on Oct 30, 2015, which comes with The Edge Financial Daily every Friday. Download The Edge Property here for free.