A COUPLE of trends are sweeping the interior design scene at the moment. One is the shift away from the industrial aesthetic — bare concrete surfaces, exposed piping and salvaged furniture — and towards a more relaxed, casual chic look with clean lines and a pale palette of pastel shades and light-coloured natural finishes (such as blond timber and white marble). The term Scandi-modern is used as an overarching description, though there are also traces of Japanese, coastal Australian and Californian influences. Think Muji-meets-Malibu by way of Bondi.
Another trend is that of boutique hotels dressing up their interiors like homes. As travel becomes increasingly accessible to a wider demographic, and travellers make more frequent trips, they seek accommodation that reminds them of home. In this sharing economy, the popularity of peer-to-peer accommodation rental services such as Airbnb and Roomorama has also given hotels food for thought: If it is homely comforts that travellers desire — and not gimmicky design schemes — then maybe it is best to give them what they want.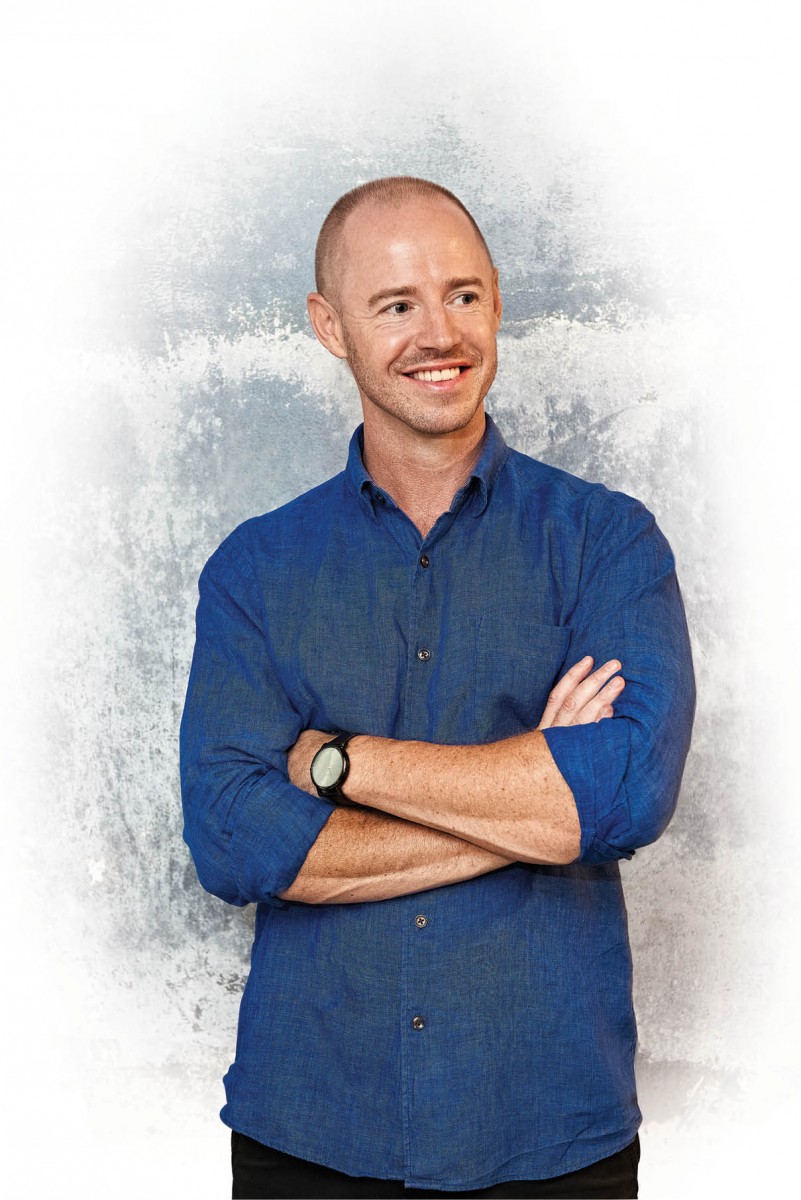 It was these two impulses that influenced Australian luxury furniture purveyor Space to launch SP01, a line of furnishings inspired by a versatile, Scandi-modern sensibility. "We felt the line between commercial and residential spaces was being blurred," says Matt Lorrain, SP01's head of design and product development. "And we wanted the collection to do the same thing. For example, the Ling armchair, in a dark-stained frame and black leather upholstery, would look absolutely at home sitting in a lobby somewhere. In an ash frame and Pink Flamingo fabric, it's very domestic looking.
"Aesthetically, we wanted to move on from a very Italian look. We wanted the collection to be friendly, approachable, younger and fresher. So, we chose ash as the base timber, because most of the timber that Italians work with is oak. We looked to Scandinavian and Japanese designs as our references … we liked the reductive quality of Japanese designs, and the shape and warmth of Scandinavian designs," he adds, the "we" being the Space team and the Milan-based studio Fattorini+Rizzini+Partners, which designed all nine pieces in the debut collection.
The studio, made up of president Bruno Fattorini, chief designer Robin Rizzini and managing partner Lucio Quinzio Leonelli, counts the industry's top marques such as Armani Casa, Cassina, Moooi, Poliform and Zanotta among its clients. In fact, it was Casper Vissers, co-founder of Moooi — one of the brands retailed at Space — that recommended the studio to Space. From concept to reality, the collection took a little over two years to develop.
Lorrain clarifies that even though SP01 is currently sold at Space outlets across Australia and Asia, it should not be perceived as an in-house brand. The idea, he says, is for SP01 to develop as a separate business entity and be sold through distributors throughout the world. "The big opportunity is in export," he says. By end-2016, the goal is to have representation in North America, and by 2017, showcases at major trade fairs such as Milan's Salone del Mobile or New York's International Contemporary Furniture Fair, which will undoubtedly raise the brand's profile.
We are in the Space showroom on Bencoolen Street, where a portion of the mezzanine level has been transformed into an SP01 showcase. There is a living room set-up, anchored by a pair of Max sofas, Etoile coffee tables and Anita armchairs; a lounge area, furnished by a Ling sofa and two Ling armchairs; and two dining room layouts, one distinguished by a Smith dining table and Clarke dining chairs, and the other by a Holland dining table and Thomas dining chairs.
Lorrain, a Melbourne native who shuttles between his base in Sydney and Milan, explains that a big part of his role involves coordination between headquarters, Fattorini+Rizzini+Partners and the various Italian manufacturers with whom they work with directly. "They're all based in the north of Italy. The Italian method of manufacturing is very specialised. The atelier that does the Holland table for us — its speciality is in flat surfaces. The chair manufacturers are specialists in turning timber. They're much better at complex joints — for example, on the Ling. Then, we have a glass manufacturer, four different fabric houses and an upholsterer."
Prices range from A$980 (RM2,952.25) for the Clarke chair to A$16,000 for the Ling sofa with leather upholstery, roughly in line with pricing for Swiss brand Vitra, but significantly lower than that of Italian marque Giorgetti. Both labels are carried by Space, though Lorrain says the intention was not to offer a more cost-effective alternative. "The aim was to create something truly international that would sit beautifully next to any of the world's leading brands and complement it." Still, with consumers being increasingly value-conscious and specifiers looking to trim costs wherever possible, it cannot hurt that SP01 makes a compelling value proposition.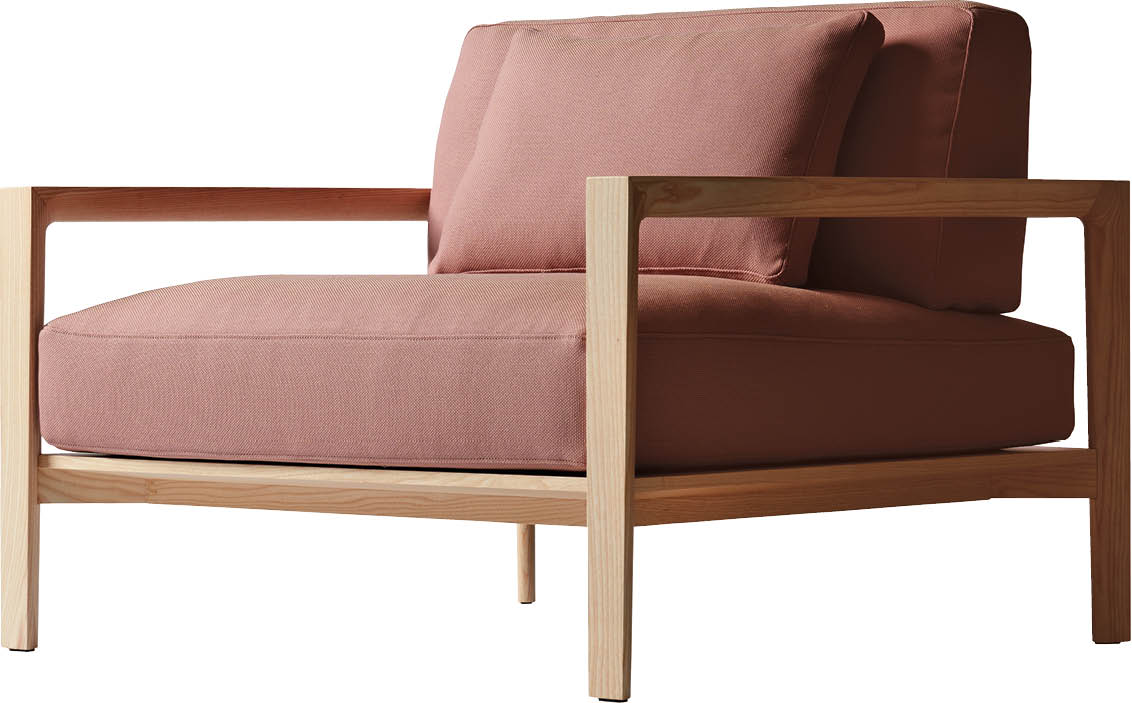 But would this run the risk of cannibalising Space's own business? "Only time will tell, but hopefully not," says Lorrain. "When we worked on the original brief, we focused on the typologies in Space we thought were under-represented — a suspended sofa and a floor sofa, tables in different styles and so on." An extension to the collection will be launched in August, featuring pieces produced in collaboration with a designer (who cannot as yet be named). Every subsequent collection will also have designer-collaboration pieces.
To give the collection an international appeal, the designers will be chosen from around the world. While there are no specific criteria that they need to have, Lorrain is clear about what he does not want. "[We don't want the designers to create] a design icon. That's not what we're about. In this respect, it'll be easier to work with someone in their early to mid-career, rather than someone in their late career who has an established aesthetic." Given the sluggish economy, it is a bold move that Space has undertaken. But then, as the saying goes, no risk, no reward. — The Edge Singapore
Do not ask your neighbour about the value of your home. Click here at The Edge Reference Price to find out.