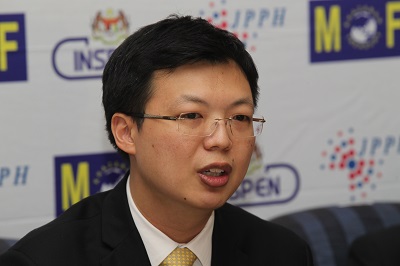 IN line with expectations, Malaysia's property market in 2015 did not perform as well as it did in 2014.
According to the Property Market Report 2015 by National Property Information Centre (Napic) released on
Tuesday, there were 362,105 transactions worth RM149.9 billion recorded in 2015, indicating a decline of 5.7% in volume and 8% in value.
Residential remained the biggest contributor to property transactions last year despite a slight drop in volume – by 4.6% to 65.2% – and value – by 10.5% to 49%.
In terms of new residential launches, 41,184 (58.6%) units out of 70,273 units were unsold in 2015.
Meanwhile, higher overhang units were recorded in 2015. There were 11,316 overhang units worth RM5.9 billion, up by 16.3% in volume and 56% in value.
According to Napic, overhang units are those completed with Certificate of Completion and Compliance or Temporary Certificate of Fitness for Occupation, but remained unsold for more than nine months.
Meanwhile, unsold properties under construction are those with building plan approvals and under construction; and unsold properties not constructed are those with building plan approvals but are not yet constructed. Both will be considered unsold if they remain unsold for more than nine months after launched.
Deputy Finance Minister Datuk Chua Tee Yong (pictured) commented that 2015's performance was due to the poor market sentiment and cooling measures.
"However, cooling measures did help in slowing residential price growth," Chua noted during the press conference of the report launch event.
As at 4Q2015, the Malaysian House Price Index stood at 227.5 points, up by 5.8% on an annual basis.
"From 2011 to 2015, the range of residential property price growth was either in the double digits, or high single digit. In 2014, it grew by 7%," said Chua, attributing this to the cooling measures.
KGV-Lambert Smith Hampton (M) Sdn Bhd director Anthony Chua told TheEdgeProperty.com that this result has proven that cooling measures did help in lowering property prices. "Prices are still growing but not as high as previous years. I think this is good news to serious homebuyers. However, I don't think prices will go down further this year."
He foresees no significant price changes this year. "The index should remain at this level, if not lower, this year given the current poor sentiment."
Commenting on the 50.2% high loan rejection rate recorded last year, Chua said the loan rejection rate since 2011 to 2015 ranges between 47.9% and 52.9%.
"Therefore, as 50.2% is within the range, it is in the acceptable level."
Start your search for a condominium of your choice HERE.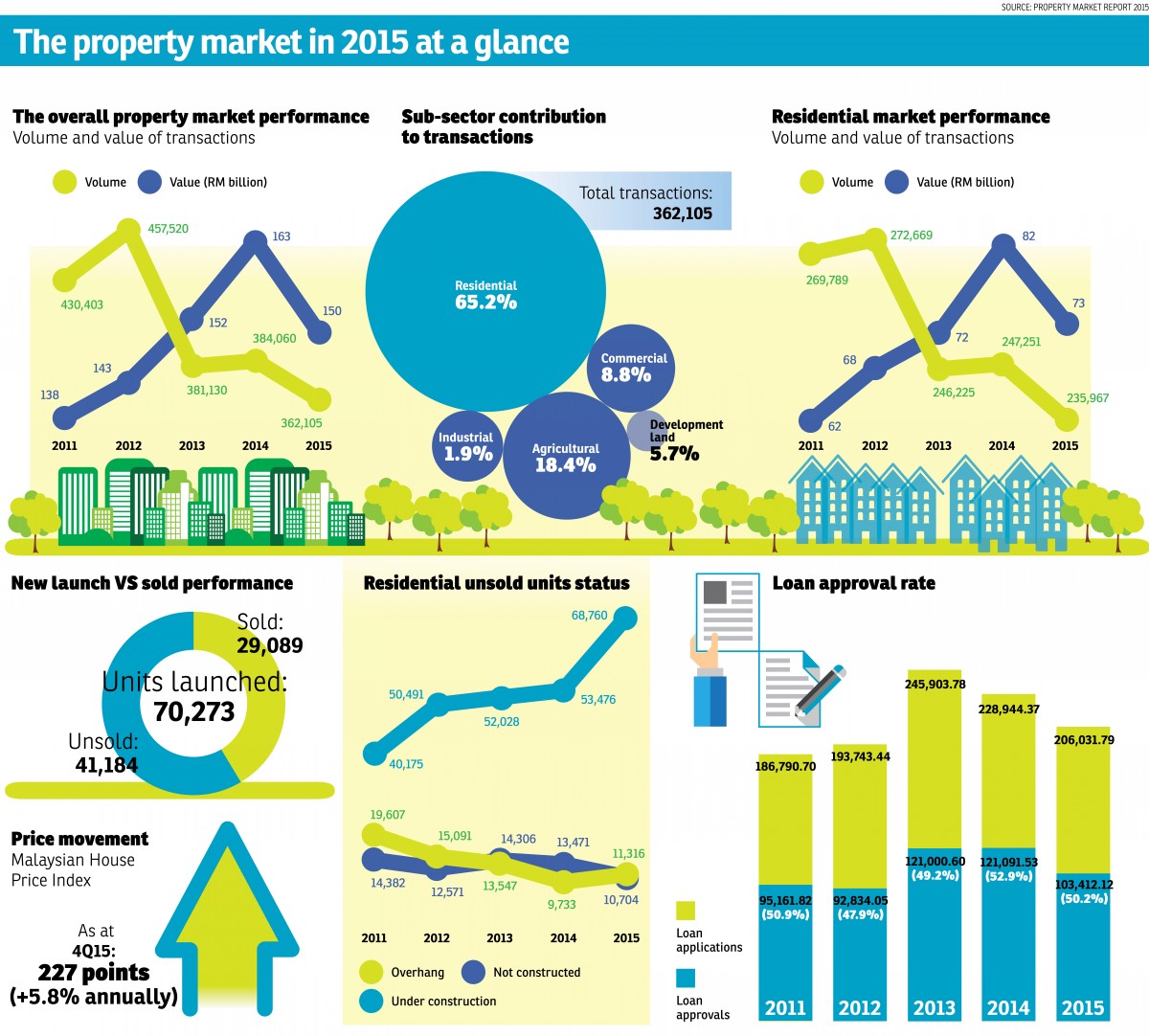 This story first appeared in TheEdgeProperty.com pullout on April 22, 2016, which comes with The Edge Financial Daily every Friday. Download TheEdgeProperty.com here for free.