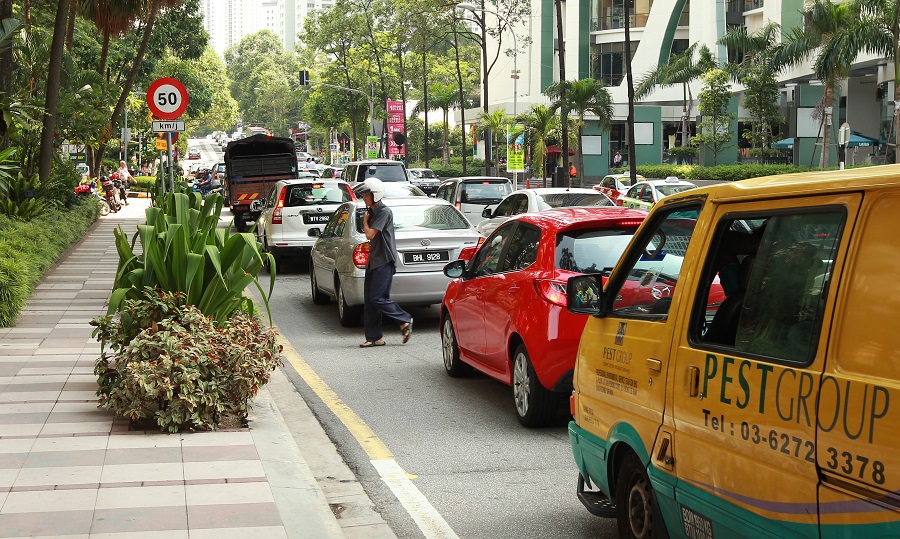 • This week, the spotlight falls on the secondary market of non-landed residences in the trendy enclave of Mont'Kiara.
• Based on TheEdgeProperty.com's analysis of transactions, the average transacted price of non-landed properties in the district charted strong growth from the beginning of 2013 to hit a peak of RM714 per square foot (psf) in 3Q2014. The average price has since retreated to RM670 psf in 1Q2015. While this represents a 6.2% drop from the peak, the latest quarterly figures are only 2.8% lower than the corresponding quarter in the preceding year.
• Meanwhile, transaction activity has been quieter since 2014. Total transaction volume for the 12 months to 1Q2015 fell 28.5% y-o-y from 1,003 units to 717 units.
• The secondary market in Mont'Kiara is likely to remain a buyer's market for the foreseeable future. The area is facing a sizeable incoming supply of new developments. As prices had skyrocketed in the preceding years, numerous developers, both local and international, have flocked to Mont'Kiara to take advantage of the neighbourhood's momentum.
• Among the projects recently completed or presently in the pipeline are Arte, Agile, Arcoris, Casa Kiara III, Kiara 163, Pavilion Hilltop, Residensi 22, Residensi Sefina and TWY. Altogether, Mont'Kiara is expected to receive upwards of 4,000 new units over the next few years.
Click here to check out the price trends at Casa Kiara 1
The Analytics are based on the data available at the date of publication and may be subject to revision as and when more data becomes available.