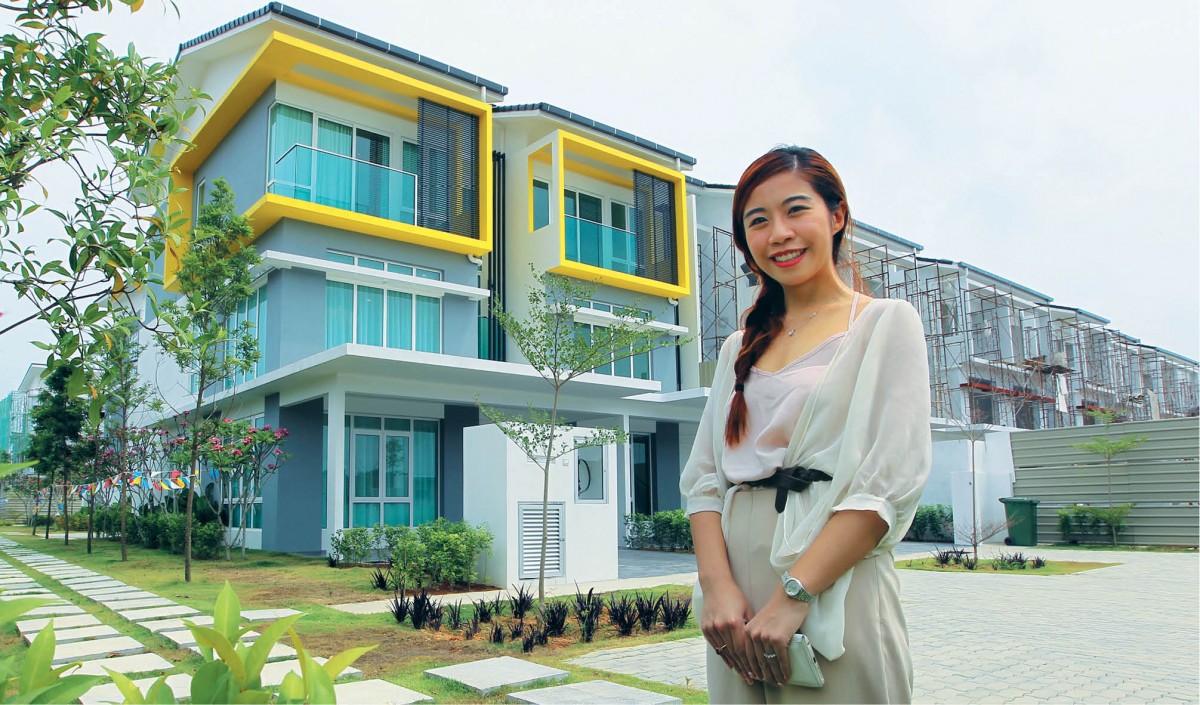 ENGINEERING company Purcon Group formed its property development arm eight years ago, when it already had 30 years of experience in construction under its belt. Today, the group has 16 projects in the pipeline, which it plans to launch in the next two to three years, with a total gross development value (GDV) of more than RM400 million. Its new projects include Serene Residences in Rawang and the first condo project in Lahad Datu.
"Construction is our core, and this also means we're our own contractors," Purcon business development director Cheryll Lim tells City & Country in an interview. "We're still very active in that field; we have just expanded into development."
Its portfolio of completed projects includes Taman Armani Gemas in Tampin, Negeri Sembilan; Laman Damaisari in Mont Kiara; Tangkak D'16 in Tangkak, Johor; and iPeak in Sabah.
Purcon is a niche developer that prides itself on its adaptability, says Lim. While it isn't a household name, she points out that it is not unknown.
"We strategise our price points from the customer's perspective. We take a reverse approach on our projects — we predict what the project will be, then plan the development from there," she says.
"Our size and the way we run our company gives us a big advantage," she says. Sometimes, when we buy a piece of land and draw up plans for a project based on market research, there could be a change in market needs halfway through the planning process. But our advantage is that we will be able to respond to that change and alter our products."
The group is currently focusing on first-time home buyers. Lim says it is a very cautious market now. "Malaysia's property buyers are still learning ... it's a very risk-adverse environment. In a bad climate, we worry something will crash or that prices aren't low enough. If there's a good deal, we're sceptical if it's too good to be true."
The group believes in being transparent to gain the confidence of buyers and puts up show units at project sites so they can see what they are getting.
"We try to cater to specific groups of customers and investors, without them having to worry about capital gains, cost and the like." That includes trying to help buyers minimise their renovation costs by providing all the basic needs in each unit.
Serene Residence
Purcon's latest development, Serene Residences, was launched in Rawang last month. The first phase comprises 69 units of 2½-storey and 3-storey superlink houses with built-ups of 2,767 to 2,804 sq ft. The five-bedroom, four-bathroom units are spread over 10 acres, and are expected to be completed in August.
"We saw the potential in Rawang, and we're trying to stay ahead of the curve by giving our customers something with potential," Lim says. "I would compare this to old Puchong in the sense that it was a very conservative market and people were concerned as to whether it would flourish. I think Rawang is now experiencing the same thing Puchong went through years ago."
The second phase will offer the same, or similar types of houses as the first phase.
"The climate in the property market now does not demand luxury, but leans more towards affordability," Lim says.
"Rawang is what I would describe as up-and-coming," says Chan Wai See, executive director, research and consultancy, at JS Valuers Property Consultants. "It is in a good location and there are clear indications of major players, such as Mah Sing and Glomac, starting developments there ."
Lahad Datu's first condominium
"We're moving from landed property to condominiums in Sabah to provide the security you can't get from any other kind of property," says Lim.
Purcon's 340 Condo is said to be the first condominium in Lahad Datu and has an estimated GDV of RM163 million. The development will comprise three 10-storey blocks with 340 units — 120 in Block A and 110 each in Block B and C. Built-ups range from 927 to 1,300 sq ft but pricing details are not yet available.
Expected to be launched by 3Q2016, facilities in 340 Condo include a gym, swimming pool, jogging track, events area, two badminton courts, a main lobby and 3-tier security system, apart from 528 parking bays.
"Sabah and Sarawak have a lot of room to grow," says Lim. "Lahad Datu is an up-and-coming town, which we prefer because if we were to venture into mature townships, it means a higher entry [cost] for the customer and lower capital growth."
The condominium is located within the group's existing iPeak township, which features shop offices, warehouses and individual units, and has an estimated GDV of nearly RM1 billion.
The target market for the condominium arebusiness people who frequently travel between towns to work.
"Sabah is a very mobile community that is used to travelling from town to town. They have businesses headquartered in Kota Kinabalu, with branches in Sandakan, Tawau and Lahad Datu. That's who we're trying to cater for, instead of having these employees booking hotels all the time," Lim says.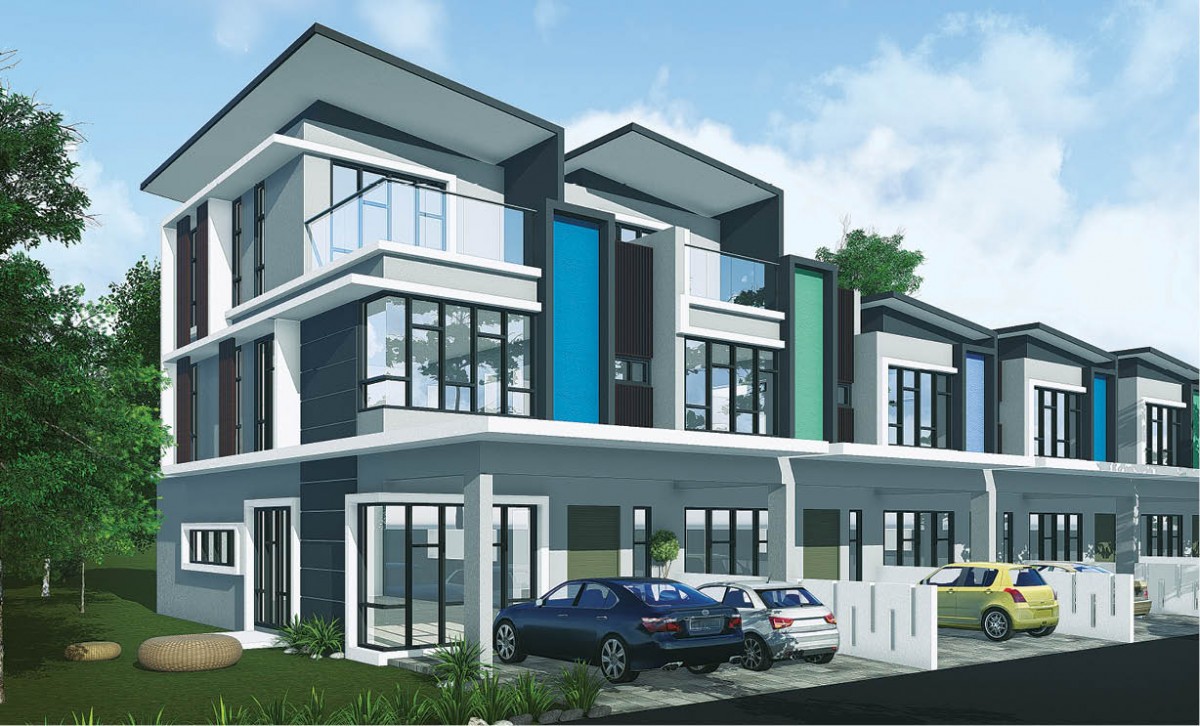 Taman Impian series
Purcon distinguished itself through its Taman Impian developments in Kuala Pilah, Port Dickson and Sepang.
"The Impian series is a unique product designed with the customer in mind. We do a lot of research and groundwork before we build these projects," Lim says. "This means their cultural preferences and living habits are taken into account. As these are on Malay reserve land, they are geared towards the community that is likely to reside there."
The group's flagship project was the six-phase Taman Impian Putra Bangi, located near Bandar Seri Putra and accessible by the Kuala Lumpur-Seremban Highway via the Putra-Mahkota Interchange.
The first phase, completed in April 2007, comprised double-storey and 1½-storey link houses with built-ups of 944 to 2,093 sq ft. All the units were taken up in two weeks. The final phase, consisting of semi-detached houses (2,653 to 2,690 sq ft) and 2-storey link houses (1,621 to 1,913 sq ft), was completed in 2009.
"We started off boldly to embark on such a big project," Lim says. "We were very fortunate in the way we took calculated risks as the market responded very well."
Upcoming Taman Impian projects include Taman Impian Bentara in Kuala Langgat, and Taman Impian Murni in Shah Alam, to be launched in May and the third quarter of this year respectively.
Taman Impian Bentara will have 2-storey houses with built-ups of 2,056 sq ft and prices starting at RM499,800. Taman Impian Murni is aimed at "those seeking to upgrade their lifestyles to a higher-end product", Lim says. It will offer 2-storey and 3-storey units, with prices starting at RM585,800.
How does she think the group's products will fare? "We trust that our customers will be able to look beyond the brand name and recognise products of good quality," she responds. "We've always come up with products deemed more than satisfactory by the market, and we are quite confident we'll be able to achieve this again."
Do not ask your neighbour about the value of your home. Click here at The Edge Reference Price to find out.
This article first appeared in City & Country, a pullout of The Edge Malaysia Weekly, on April 25, 2016. Subscribe here for your personal copy.