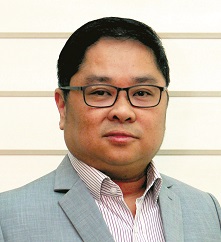 KUALA LUMPUR (Nov 2): Sanichi Technology Bhd, whose original business is in precision plastic injection moulding, seems unperturbed by the current property slowdown. Its managing director Datuk Seri Dr Jacky Pang Chow Huat (pictured), remained sanguine on the group's upcoming launch of its maiden property development project in Klebang, Melaka.
In an interview with The Edge Financial Daily, Pang revealed that Sanichi is expecting an annual profit of up to RM13 million from this project for the next three years.
The group reported net profit of RM2.99 million net profit for its financial year ended June 30, 2015 (FY15).
"We expect to earn a profit margin of about RM40 million, the project spans three years, so if we divide it equally, we would get about RM13 million every year," he said, adding that the calculation is still subject to auditors' review ultimately.
"The management is quite confident of the project. During our soft launch, we managed to secure about 20% bookings. Upon the official launch, I think it is safe to say that we can get another 50%."
A year since the inception of the project with a gross development value of about RM200 million, Pang said Sanichi has just completed the piling works, and is poised to kick off the official launch within two months.
The project, dubbed Marina Point, is a mixed development that spans 93,345 sq ft comprising 352 and 120 residential and commercial units, respectively.
"We have a competitive edge in the Melaka market, our project is on freehold land, with selling price of about RM500 per sq ft [for residential], this is about the same with those properties on reclaimed land, which normally have leasehold titles," Pang said.
In addition, he also expects that with the weakening ringgit, Marina Point would be able to attract foreign buyers as well.
Year-to-date, the ringgit has weakened as much as 27% to 4.4812 against the US dollar on Sept 29, before it strengthened to 4.2595 last Friday.
The strengthening US dollar is a blessing for Sanichi's manufacturing business, as most of the group's output is for the export market.
"It's not just the foreign exchange gain. Since it is cheaper for our European client to import, they are increasing their orders with us now," Pang said, adding that the group is expecting to see at least 10% revenue growth in its manufacturing business for FY16.
The group's major clients are car makers such as Audi AG, Daimler AG, and Volkswagen Group, they constituted up to 80% of Sanichi's total revenue in FY15, Pang said.
For its fourth quarter ended June 30, 2015 (4QFY15), Sanichi registered a net loss of RM536,000, against a net profit of RM423,000 a year ago. This was on the back of RM11.99 million in revenue, doubling from RM5.32 million in 4QFY14.
For the full year, net profit rose 31.3% to RM2.99 million, from RM2.28 million previously, while revenue almost doubled to RM42.84 million, from RM22.41 million.
Pang said since Sanichi's manufacturing business is still viable, the management has no plan to divest it even when the property division starts contributing.
"No doubt the property project is going to give us substantial income, but I think there is no harm to have a diversified business portfolio," he said.
Notably, Pang is also the managing director of another listed entity, DGB Asia Bhd, and has a 3.68% stake in the automated identification solutions provider.
The 42-year-old revealed that Sanichi's management is currently eyeing a piece of land measuring 1.2ha to 1.6ha in Selangor for the group's second high-rise development project, and has allocated funds for the acquisition.
Sanichi's FY15 audited account showed that its cash and bank balances stood at RM24.59 million.
Pang, who is also Sanichi's founder, has a 4.87% stake in the group, of which 1.12% was bought in September.
The group's largest shareholder is currently Pelaburan MARA Bhd with 11.09% stake, followed by Mah Wee Hian @ Mah Siew Kung who holds 10.68% stake, according to filings with the bourse.
The group's net asset per share as at June 30, 2015, was 11.8 sen.
Its counter closed half a sen lower last Friday at 6.5 sen, giving it a market capitalisation of RM74.39 million.
Did this article pique your interest in Melaka property? Click here.
This article first appeared in The Edge Financial Daily, on Nov 2, 2015. Subscribe to The Edge Financial Daily here.