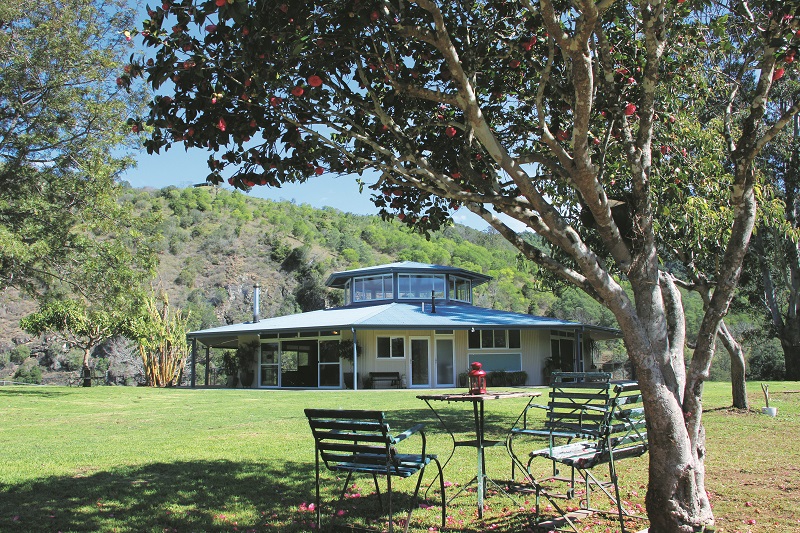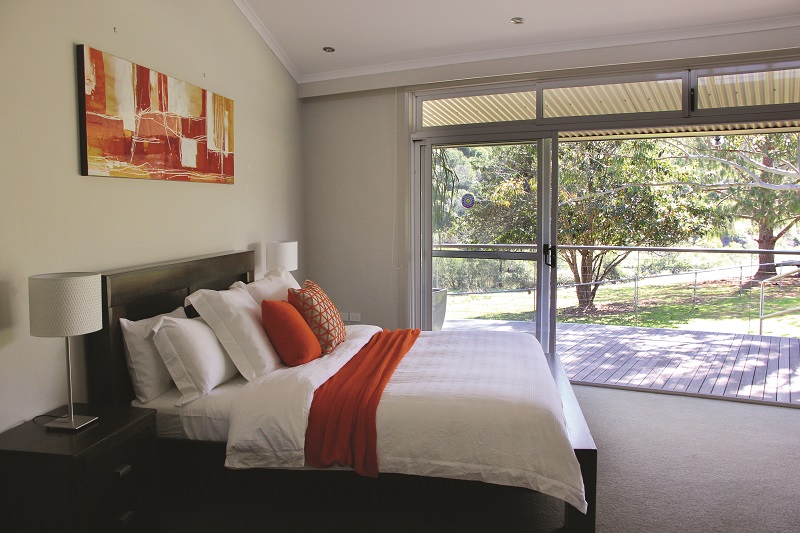 Everingham Rotating House, New South Wales, Australia
IN 2002, electrician Luke Everingham and his family lived in an 87-year-old farm that had been ravaged by termites. They soon realised they would be better off building a new home than repairing the farm.
So Everingham built the family a rotating house in Taree, in the mid-north coast of New South Wales, Australia, in March, 2006. It cost them about A$700,000 (RM2.02 million).
The octagonal structure is 24m in diameter with five bedrooms and two bathrooms on the ground floor, and a living room and observatory on the upper floor.
It rotates using 32 wheels on its bottom, using a rail track. Everingham tells The Edge Property the house weighs 50 tonnes, but the rail can support up to 360 tonnes. High-grade flexible cables are used with the wheels to rotate the house.
The house takes between 30 minutes and two hours to make a complete rotation in either direction; the speed can be configured via a touch pad. There is also an option to follow the sun's direction as well.
How did the idea for a rotating house spring to Everingham's mind? "The idea was born when our neighbours were expounding the virtues of their new home and commented that if they could start again, they would orientate the house 15 degrees more to the north to maximise the view and get more winter sun into the house."
He credits his wife, Debbie, for suggesting that having a house that moves would be "handy" to change the direction of the house to receive more sunlight during different seasons.
Everingham raised the money for the build and received council approval for the project in December, 2003. He set himself some design and budgetary criteria: the cost could not exceed that of a conventional house of the same size and level of appointment; the layout and finish had to be highly functional; the end result should require very little maintenance; the house had to be termite-proof; and the rotating aspect needed to allow occupants to withstand harsh weather conditions and still allow 360-degree views.
Dauntingly, Everingham says there is no room for error in building such a home. "Everything has to be perfect. It can't be an inch here or an inch there; it has to be perfect or it's a failure. There's nothing in between."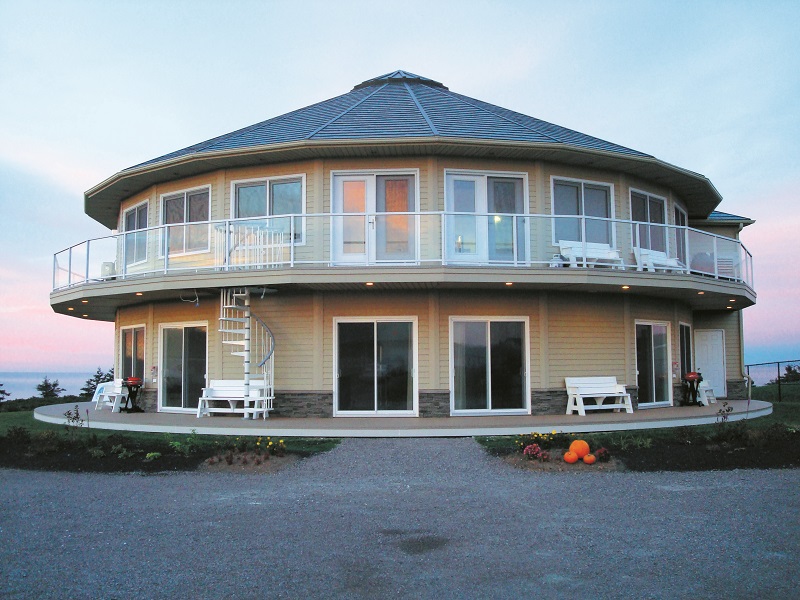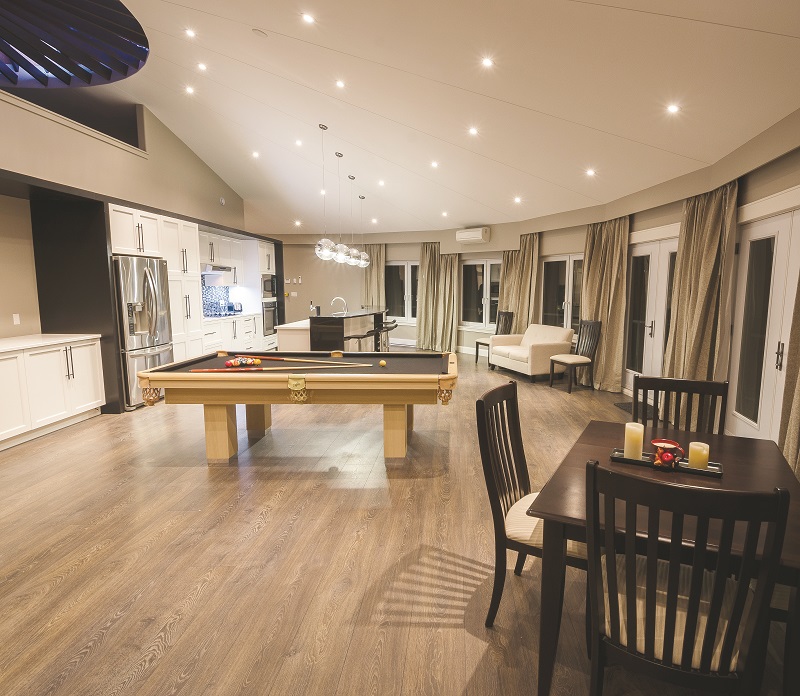 Around the Sea, Prince Edward Island, Canada
Inspired by the success of Everingham's rotating house, Steve Arnold met up with him and decided to replicate a similar concept with his 2-storey "condominium house" on Prince Edward Island, Canada.
Arnold's Around the Sea features four low-rise luxury condominium units on the ground floor and a large house on the second floor. It is adjacent to a half-acre beachfront property. Arnold tells The Edge Property that the total development cost was US$1.7 million (RM6.38 million) and completed in the summer of 2012.
The condominium units have a built-up area of 625 sq ft and two bedrooms and a bathroom each. The second floor has five bedrooms and three bathrooms on 2,500 sq ft of living space. There is also an additional 200 sq ft loft area and a 3,000 sq ft basement as well. He and his family live on the top floor and rent out the four units on the ground floor for short-term stays.
"We wanted to build a normal house where we could have rental accommodations for people in the summer time," says Arnold. "[We also] fell in love with Deltec Homes, a company who makes round, hurricane-resistant homes which are beautiful."
Deltec Homes is a US-based pre-fabricated structure supplier for residential and commercial projects. It specialises in producing circular shaped structures that are hurricane resistant.
Arnold would later meet Everingham in Australia. That's when he decided to build a Deltec house on top of Everingham's rotating rail, the Everingham Rotating Structure. "One thing led to another and Luke modified his existing platform to accommodate the 2-story Deltec house. Now all of our four condos on the ground floor can have ocean views!"
Around the Sea takes about 45 minutes to complete a rotation in either direction.
Similar to Everingham's rotating house, Arnold's house is capable of following the sun to maximise sunlight and heat coming into the house and reduce dependency on the heater. It runs on 24 pairs of wheels (weighing 300 pounds a pair) and has a charging point in the parking lot for electric vehicles. Arnold says the monthly water and energy bills cost an average of US$500 (RM1,875) despite 25 people living in the house.
Challenges? "The large amount of electrical cables posed a significant challenge as they wanted to go everywhere. The basement interface is also something new which has not been done before ... this is the first rotating house to be built in a winter climate where the weather drops to minus 40 degrees and where we had 17 feet of snow last winter!"
Arnold is currently collaborating with Everingham to build more rotating homes in British Columbia, Florida, Cape Breton and Australia.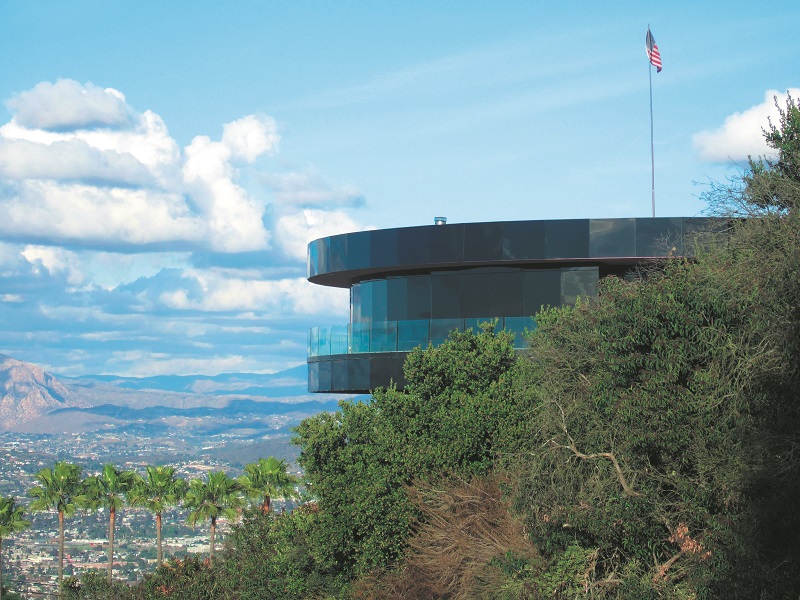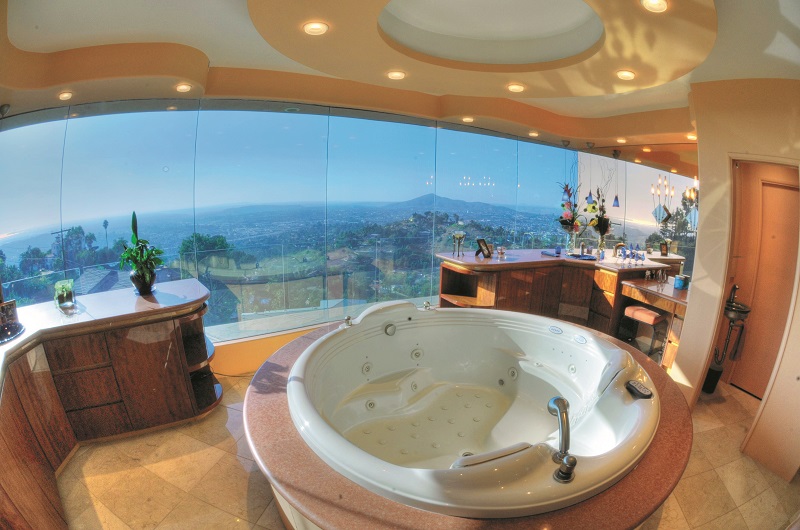 The Rotating House, San Diego, California
Over in San Diego, California, Al and Janet Johnstone are the owners of the Rotating House. Al calls himself a hobbyist; he has previously built another home for himself. The retired couple responded to The Edge Property via email while travelling.
The Johnstones built their own rotating home in July, 2004, and did 75% of the physical works themselves. Why make a house that turns? "The inspiration for us to build a rotating home was the fantastic view from our lot location — we wanted every room to have every view."
Al was the project's architect, engineer, contractor and main grunt, while Janet was accountant, bookkeeper, decorator and occasional grunt.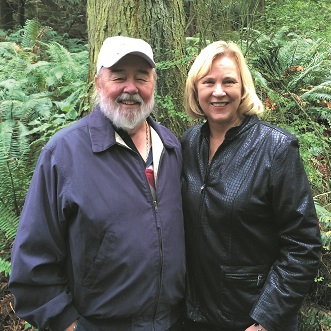 The couple don't have a formal background in engineering, and hired several engineers to verify Al's work. They received their building approval in June, 2000, and completed their dream home in July, 2004.
The Rotating House has about 8,900 sq ft of living area on two floors. The first floor comprises three bedrooms, three bathrooms, a living-dining area, kitchen, "great room", office, laundry, pantry and elevator equipment room. The ground floor (which does not rotate) has a living area of 2,100 sq ft that includes patio, putting green, garage and entry area.
The garage fits two cars on a turntable, enabling ease of access.
A 16-camera security system allows the Johnstones to check up on their abode from their iPhones from anywhere in the world. There is also a floodable roof for fire protection and irrigation, voice-activated lighting and motion-activated lighting in the backyard.
The Rotating House is 80 ft in diameter and weighs about 600,000 pounds. Al adds that the cost to build the house amounted to about US$1 million (RM3.8 million). Land cost was 25% of this amount. Rotation speed can be controlled at between 30 minutes and 24 hours for a full rotation, clockwise or anti-clockwise.
Rotating House is available for visits and corporate functions. Rental starts at US$650 for up to 10 guests for every two hours.
"We anticipate the next ERS (Everingham Rotating Structure) to be built [around] 2016 … depending on which project gets off the ground first. We have enhanced several aspects of the basement interface, the drive motors, the outer-wheel track system, and the rotation software to be more efficient and better adapted to a range of climates around the world," he says.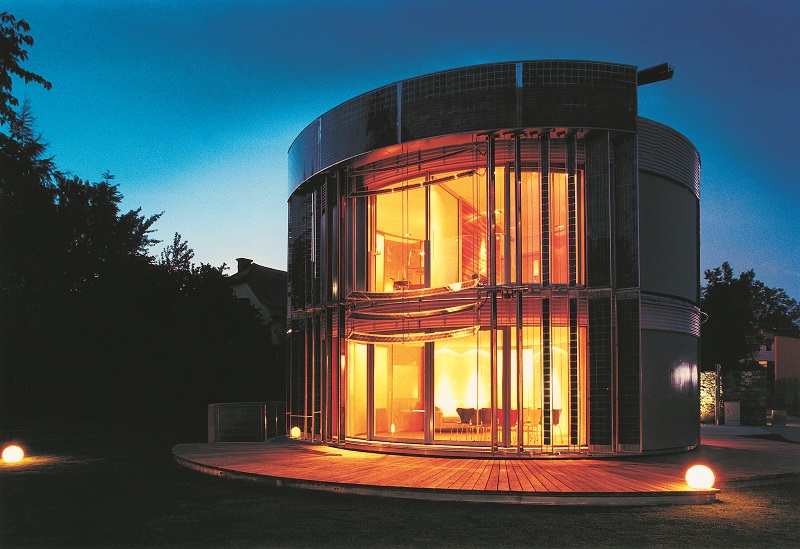 Gemini Haus, Weiz, Austria
Meanwhile, in Austria, Roland Mösl has designed Gemini Haus, a sustainable home prototype. Mösl is founder of Planetary Engineering Group Earth and dedicates his time to invent, discover and advocate for innovative ways to help society achieve sustainable living.
The solar-powered home is equipped with 150 sq m of turning photovoltaic panels that follow the sun to optimise sunlight collection. It was completed in spring 2001 at a cost of about €1 million (RM4.22 million), including research work.
The rotation of the cylinder-shaped Gemini Haus is based on the direction of sunlight. It uses an average of 36 kWh per annum but is capable of collecting and storing up to 30,000 kWh yearly.
What was Mösl's primary motivation? "How to change an industrial country like Austria and Germany to 100% renewable energy? Only electric power by sun (and wind) has enough yield per area ... Electric cars, house heating and warm water produced by heat pumps would double the [solar] electric power usage in Germany [and in turn increase demand for renewable energy]," he says.
Gemini Haus has a roof designed with an inhabited solar collector that enables heat to be transferred to below the ground to keep the structure cool. During winter, this energy is used to heat the floors to reduce energy consumption.
The building's 1,184 sq ft of living space includes two bedrooms and a bathroom. It is currently not available for stays but will be open for public exhibition in the near future.
This article first appeared in The Edge Property pullout, on July 10, 2015.