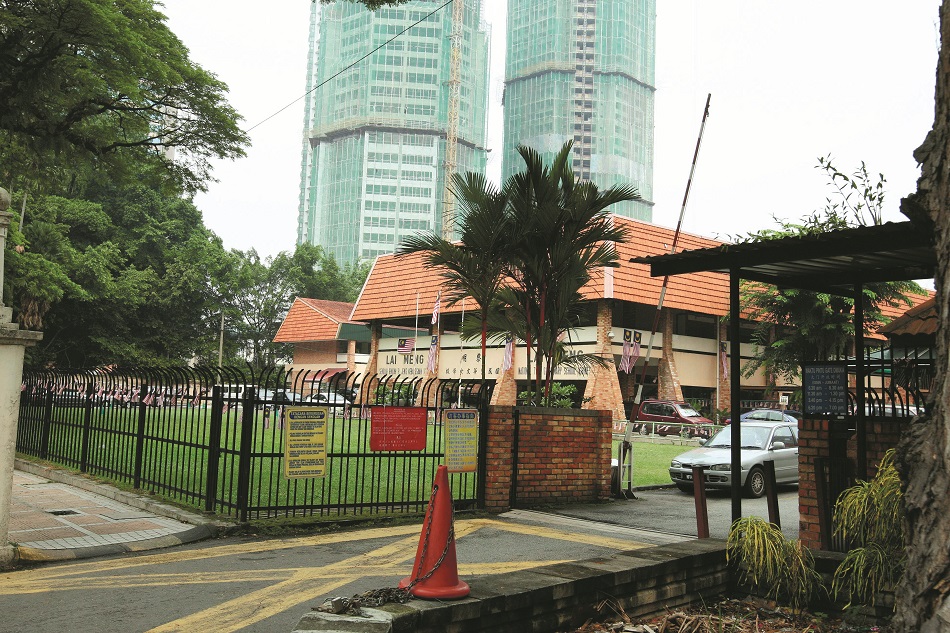 THE controlling shareholders of property developer Magna Prima Bhd are understood to be looking to hive off a large stake of about 30% in the company, sources say.
It is said that they have approached several parties, including a few government-linked companies, to purchase the stake but to date, they have yet to secure a firm buyer.
"They [the shareholders] have been making their rounds … it's at shareholder's level," says a source.
The Edge did not contact Magna Prima as its largest shareholders are not in its management team. Managing director Datuk Rahadian Mahmud Mohammad Khalil is the only director of the company who has a substantial stake — 6.43%.
According to its latest annual report and announcements on shareholding changes filed with Bursa Malaysia, Magna Prima's largest shareholders are individuals Lee Hing Lee and Lee Siong Hai, who, via their vehicle Fantastic Realty Sdn Bhd, control 20.6% of the company.
Last September, two substantial shareholders — Datuk Abdul Hanif Abdullah and Lee Yek Hui, who together controlled 9.91% of Magna Prima — exited the company after selling their stakes in privately held Muafakat Kekal Sdn Bhd. A search on the Companies Commission of Malaysia website indicates that Muafakat Kekal's largest shareholder — with 98.7% of its equity interest — is privately held Gallant Acres Sdn Bhd.
The remaining shares are held by Yuk Hui and Tengku Sulaiman Shah Sultan Abdul Aziz.
Gallant Acres, meanwhile, is equally controlled by Lee Tiam Lai and Ng Lan Hin @ Ong An Hin. Its financials are not available to the public but it is worth noting that it has a liquidator — Subramaniam A V Sankar — on board.
Other than the shareholders mentioned above, individuals Chun Mei Ngor and Chun Yee Ying hold 7% and 5.6% of Magna Prima respectively. It is not known if the two are related.
While certain quarters suggest the presence of a much larger shareholder behind the scenes, this remains unsubstantiated.
It is worth noting that towards the end of 2014, Magna Prima issued 40 million redeemable convertible preference shares at RM1 each to the armed forces fund, Lembaga Tabung Angkatan Tentera (LTAT), which mature in a year. LTAT could choose to be paid back in cash, in kind with a subsidiary company's unsold properties in Australia or with new shares in Magna Prima.
The company has a share base of 331.4 million, which means that if LTAT decides to take new shares, it would get 10.77% of the diluted share base of 371.4 million.
Meanwhile, details, such as the asking price for the block of shares up for sale, are unavailable.
Magna Prima's shares have been volatile over the past year, trading between a low of 85.6 sen on April 16, 2015, and a high of RM1.18 on June 25, 2015. The company's net asset value per share as at Dec 31, 2015, was RM1.02.
Its 2015 annual report reveals that it has a few choice pieces of land: 20 acres in Section 15, Bandar Shah Alam, which has a net book value of RM119.26 million; about seven acres of freehold land valued at RM65 million in Petaling Garden; and 2.6 acres in Kuala Lumpur valued at RM171.18 million. There are also pockets of land in Mentakab.
The 2.6 acres represent the Lai Meng School land that is located close to KLCC and is valued at RM350 million at least, property players say.
In August last year, Magna Prima appointed Rahim & Co to sell the plot and there were reports of the land commanding RM400 million or RM3,500 psf. The offer closed on Sept 22 last year but there has been no news about it since.
In contrast to the RM400 million price tag, Magna Prima's market capitalisation as at last Thursday stood at about RM348 million. It is likely that the company has yet to revalue its landbank.
It also has a residential development in Melbourne, Australia, dubbed "The Istana". The 25-storey tower houses a total of 320 apartments and penthouses. Located in A'Beckett Street in the heart of Melbourne's central business district, the development, which had an estimated gross development value of RM615 million, was completed in 2014.
In its financial year ended Dec 31, 2015 (FY2015), Magna Prima registered a net profit of RM200.65 million on revenue of RM795.51 million. In FY2014, it suffered a net loss of RM13.65 million on sales of RM142.55 million.
On its improved performance, Magna Prima has said it was due to the completion and sale of shopoffices in Phase 1 of the Jalan Kuching Commercial Centre and The Istana in Melbourne.
The company's books reveal that as at end-2015, it had RM253.06 million in investment properties and RM65.02 million in land held for property development.
As at end-December last year, it had cash and bank balances of RM21.57 million, and fixed and short-term deposits with licensed banks of RM78.25 million. Its long and short-term borrowings amounted to RM191.04 million and RM77.30 million respectively.
A source familiar with the company says some of its shareholders have been scouting around for a buyer for their shares for some time now but that the softening property market has proved to be a hindrance.
The Kuala Lumpur Property Index hit a high of 1,524.4 points in mid-August 2014 but has since tapered off by more than 20%. It closed at 1,189.26 points last Thursday.
Do not ask your sister-in-law about the value of your home. Go to The Edge Reference Price to find out.
This article first appeared in The Edge Malaysia on April 18, 2016. Subscribe here for your personal copy.