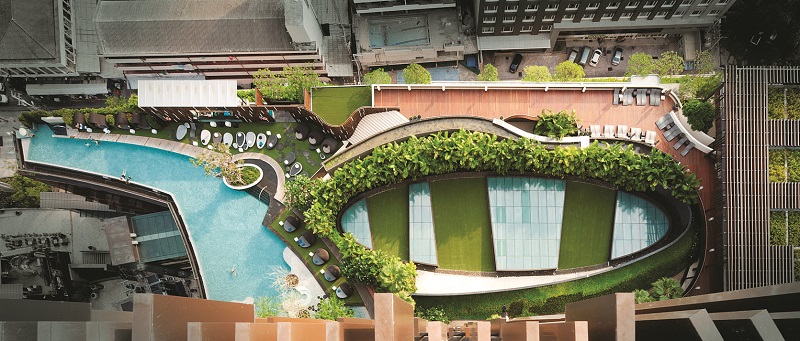 LANDSCAPE architecture is no longer about beautifying a space with greenery, it is also about improving the environment and contributing to sustainable development, says Bangkok-based Terrains + Open Space (TROP) design director Pok Kobkongsanti.
"It's about [being] environment-friendly. You can help reduce heat and water consumption. Nowadays, landscaping is not for beauty anymore. It has evolved into a 'machine' that makes the environment better," Pok tells The Edge Property when he was in Kuala Lumpur on June 23.
The humble 39-year old founded TROP in 2007 as a landscape architectural design studio and has since undertaken projects that include hospitality, residential, commercial and installation design.
Due to growing concerns about the environment such as global warming and the Indonesian forest fires, Pok sees landscape architects playing a more significant role in creating cool and sustainable environments.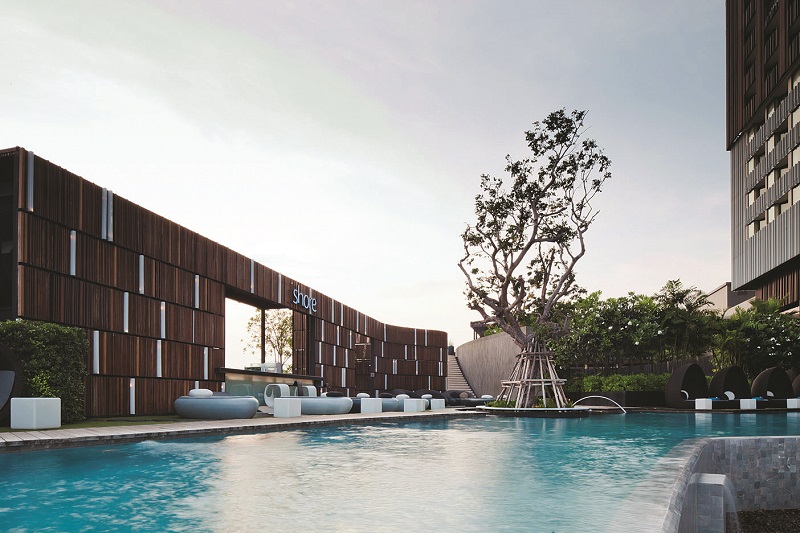 He notes that landscape architecture is not merely about planting green, but also a holistic approach to complement a building on various aspects — including architecture, interior design, engineering, marketing as well as the clients' needs.
"You have to understand the architecture, the interior design, and engineering, the clients' needs and marketing. So, it mixes everyone together. Landscape architecture is the one which is going to connect the architecture and the earth. If you don't understand that, then you will only do your own thing — which may not be a good idea. Although we want to make our garden look good, the garden needs to have a purpose," he says.
Pok was born in Thailand to Chinese parents. He has an immense passion for drawing, and pursued a degree course in landscape architecture at Chulalongkorn University in Thailand.
"At the time, I did not even know architecture, let alone landscape. I thought my drawing skills were good enough to help me survive the course. However, it was not. I learnt that designing is a totally different art from drawing. So, I studied hard and eventually, I got better in design, which led me to where I am today," says Pok.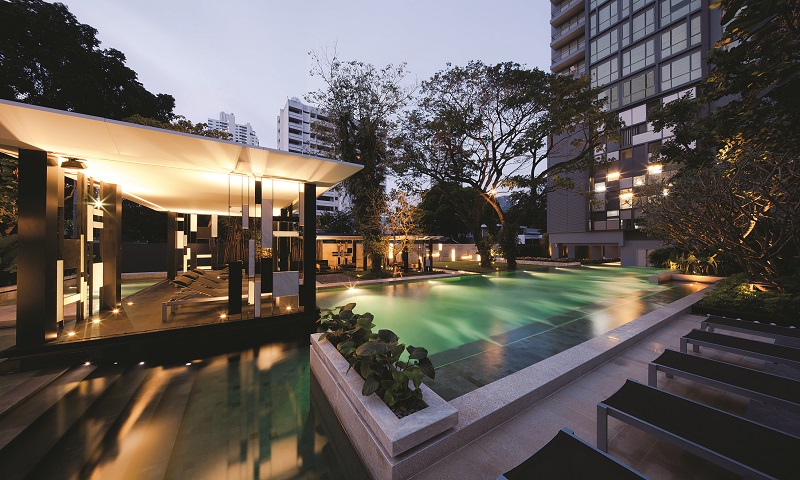 He then furthered his studies at the Harvard University, Graduate School of Design and graduated with a Masters of Landscape Architecture in Urban Design in 2000.
His first project at TROP was the Hilton Hotel Pattaya in Chonburi, Thailand which bagged the Thailand Property Awards for Best Landscape Design. The project was completed in 2010 and marked his "first milestone".
His other significant landscaping projects include a 446-unit condominium called Quattro by Thai developer Sansiri, and Singapore's Changi Airport. Both projects won the American Society of Landscape Architects Award, which honours the best landscape architecture around the globe.
He says winning an award is a huge bonus but it isn't his priority.
"Every project that achieves the concept that we imagined is our accomplishment. It doesn't matter if this project gets an award or not. To me, if it got built like exactly how we had in mind, then we think that is a success," he says.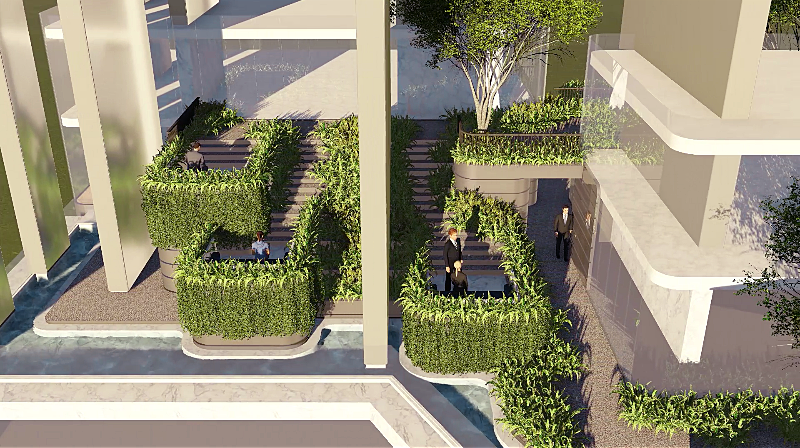 8 Conlay
Pok recently made his debut in Kuala Lumpur as the landscape designer of luxury development 8 Conlay.
8 Conlay is a RM4 billion project by KSK Land Sdn Bhd. The 1.6ha freehold mixed-use project comprises two towers of serviced apartments, a hotel tower and a retail component located along Jalan Conlay, Kuala Lumpur.
He will be designing the 44th and 26th floors that connect both towers. Level 44 features a vertical park that resembles a rainforest while level 26 features a main swimming pool area with the design inspired by dew drops.
"This is not a typical building, but a twisting building. Engineering-wise, it's very hard to do," he says about 8 Conlay's architecture.
He describes the landscape design as "minimalist and simple with only the things that you need. In some developments there are so many things going on in one small garden design. But here, we only keep the core of the design." He adds that the walls will have reflective elements, which maximise sunlight into the building.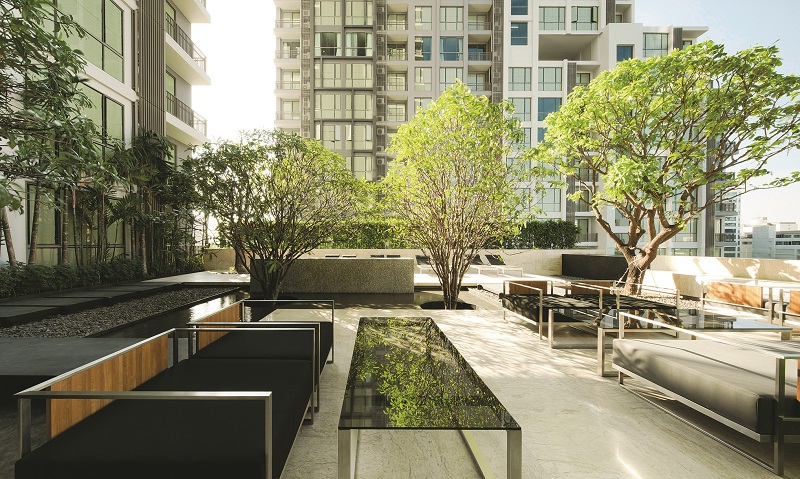 No short cuts in life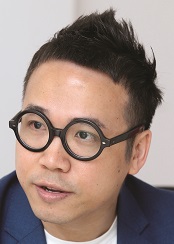 Pok foresees the architecture arena becoming more competitive in future. "I think it's getting much more advanced than 10 years ago. People are looking for new ideas, new things so it's a pressure for designers. Every year, we have to come up with new moves that haven't been done before. On the whole, it's a good thing because we are not getting comfortable. You have to find a better way to work [and] to come up with new and innovative designs."
Pok says younger architects need to be patient and work hard to deliver. "You have to work very hard, because you cannot get better in one or two years. Basically, you have to collect experience; there's no short cut. You have to work hard every single day. If you do that, you know you are going to be much better than last year. But you cannot be good overnight."
Moving forward, Pok has a number of projects on his plate. "We are working on a couple of high-end residential projects in Bangkok and China. These include Ashton Chula-Silom and Ashton Residence 41 (both developed by Ananda Development Pcl), which are getting a lot of attention in Thailand."
This article first appeared in The Edge Property pullout, on July 24, 2015.