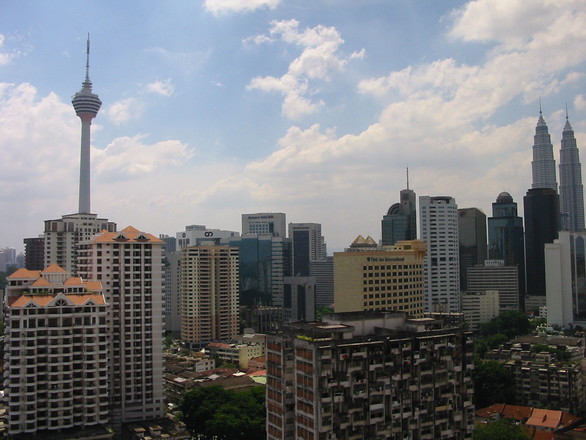 Petaling Jaya (Nov 16): Fresh graduates feel compelled to buy property quickly because they fear prices will soon outpace the growth of their income, said Khazanah Research Institute director of research Dr Suraya Ismail.
"Young people used to rent for 10 years before deciding to buy a home. However, graduates today rush to buy their first homes, for fear of rapid price escalation. They think that if they do not buy today, they will never be able to afford a house."
She explained that this places fresh graduates under stress because "they do not have the confidence they can earn an income and fall in the middle income bracket," she said at the National Real Estate Convention (NREC) 2015 on Thursday.
Suraya was part of the panel discussion, 'Homeless Graduates: Reality or Myth?' on challenges faced by young, aspiring homeowners in purchasing their first homes.
Her fellow panelists include Rahim & Co International Property Consultant Bhd founder and executive chairman Tan Sri Abdul Rahim Abdul Rahman, PR1MA assistant vice president for research and development, Ezlina Adnan, and Bank Simpanan Nasional (BSN) senior vice president and head of distribution, Akhzan Zaini.
Rahim said fresh graduates were facing a hard time buying their first homes due to the huge disparity between current average household income and property prices.
Suraya said the disparity between income and house prices is a complex matter.
"It is not as simple as increasing income to enable graduates to purchase homes. It is very difficult to increase income, especially if we're not increasing productivity.
"The job market feeds into the housing market; for example, a labourer may be incur both consumption and production of a house," she added.
According to Suraya, one way of slowing the growth in housing prices is to increase the productivity of all sectors, especially the construction sector.
"Something has got to give, and house prices should go down. We believe that the level of profit before taxation could go down, although we won't be able to achieve supernormal profit," she said.
Meanwhile, BSN's Akhzan advised graduates to be realistic in applying for housing loans.
"You may not be able to purchase a home in the RM300,000 category if you are earning RM3,000 a month. For BSN, we do offer 100% loans for homes that are below approximately RM130,000.
"Graduates should look for homes within their means. If you go beyond your means, bankers will look at your repayment capability, therefore you may have a smaller chance in getting your loans, approved," he said.
Akhzan said that BSN has approved 335 of 800 applications under the Youth Housing Scheme so far.
For affordable housing, PR1MA is doing the best it can to provide homes for the masses and young graduates, said Ezlina.
"Our goal is to build 500,000 homes by 2018. There are currently 60,000 units on the ground. Based on Budget 2016, our goal is to set house prices below market price.
"What we do is to always evaluate [our projects] on a case-by-case basis. Our projects are based by state, and the products we have," said Ezlina.
She added that PR1MA is expediting completions by using industrialised building technology. This will lower the cost of construction, which should allow for lower home prices.
The panelists concurred that the government's affordable housing initiatives should be streamlined under one ministry that handles financing, planning, land acquisition and construction of the homes.