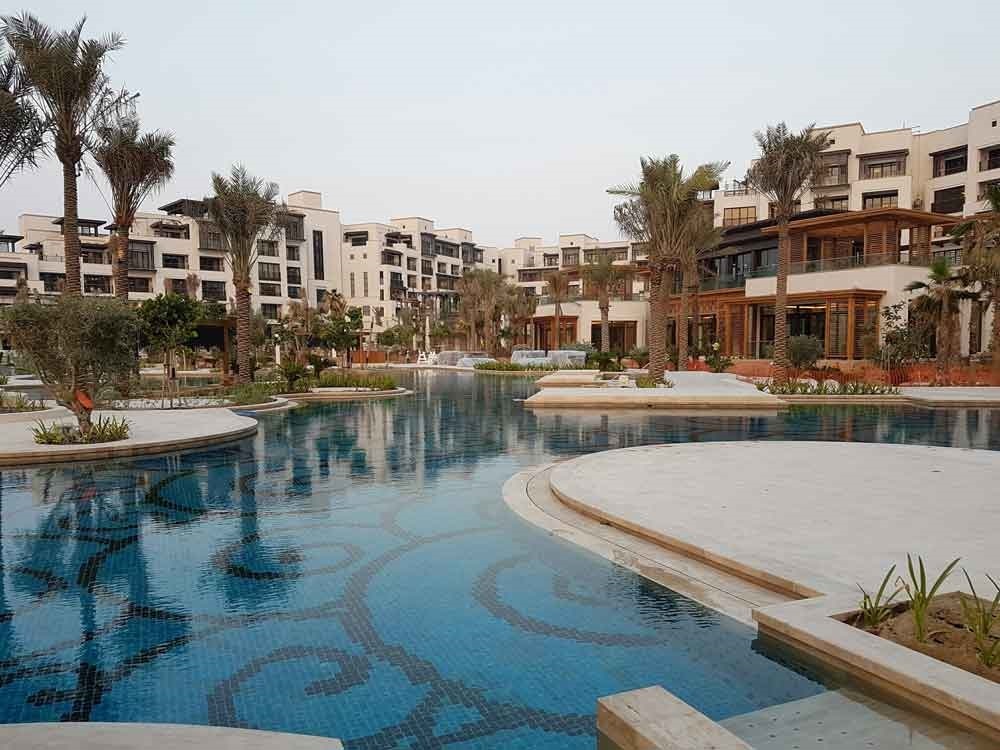 DUBAI (Dec 14): Luxury hotel Jumeirah Al Naseem has officially opened its doors for guests on Dec 1, the global engineering and infrastructure advisory company for the resort, Aurecon Group stated in a press statement today.
The luxury hotel has 430 rooms with a gross floor area of 85 000 m sq, including the basement parking which has space for some 400 car park bays.
The development of Jumeirah Al Naseem was announced in late-2012 by vice-president and the prime minister of the United Arab Emirates, His Highness Sheikh Mohammed Rashid Al Maktoum. The hotel is located within the Madinat Jumeirah Resort project and is linked to three existing Jumeirah resorts, all occupying a prime spot on the stunning local coastline. The resort is currently the largest in Dubai.
According to the Aurecon, innovative structural engineering was needed to construct Jumeirah Al Naseem.
"Our knowledge of the local construction industry was as vital as our ability to provide engineering solutions to the many design challenges of the project," said technical director of buildings and the project director for Aurecon's work on the Jumeirah Al Naseem, Wouter Brand.
"Creating a seamless connection with the rest of the resort was essential, as was making the most of its geographic location, lying across the water from the spectacular Burj Al Arab Jumeirah and delivering incredible sea views to all guest rooms," he added.