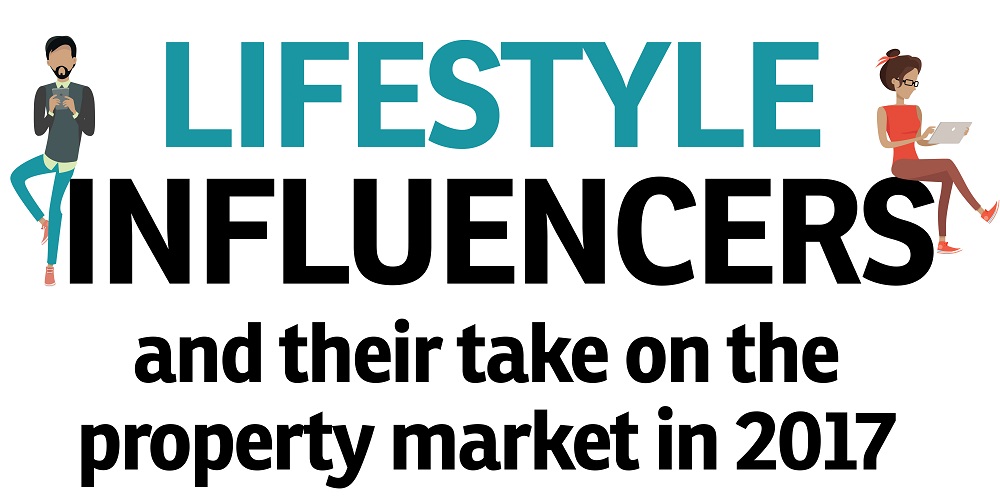 They are familiar names among netizens in Malaysia. You may have read their blogs, watched their YouTube videos or are already among the thousands of followers of their Facebook and Instagram accounts that provide constant updates on various lifestyle topics including food, fashion and travel. Some of them have more than a quarter of a million followers.
But what would these influencers think about the real estate market in Malaysia? Do they even think about investing in properties? As expected, they are no experts. Like many of us, some of the younger ones are trying to own their first property while the older ones are aiming to build an investment portfolio. But you may be surprised at how serious they are about the subject, with many believing that owning a property should be a priority in life.
For TheEdgeProperty.com's year-end issue, we asked some of these popular figures and online business entrepreneurs to share their views about the Malaysia property market outlook in 2017. They are Tiong Sue Lynn aka Bangsar Babe, fashion blogger Bobo Stephanie, charisowTV founder Charis Ow, BloomThis founder Giden Lim, Grim Film founder Jared Lim, Cocoraw founder Lee See Pin, KFit founder Joel Neoh, the duo behind KampungboyCitygal.com blog — Lex Lim and Chin Wei Zhi, founder of KYspeaks.com Teoh Kar Yeong, co-founder of LOKL Coffee Ng Ping Ho, founder of automotive portal paultan.org Paul Tan, director at VM Studios Venice Min and founder of vkeong.com Lum Voon Keong, who were all rather surprised when approached for their views on the subject.
Nevertheless, their replies provide a good insight into how the general public, especially the younger generation, view the current slowdown in the economy and the property market.
Although they come from different backgrounds and varied industries, all of them shared a similar cautious stance when asked about 2017's property market outlook. Most of them think the overall market will continue to be gloomy due to the slowdown in the economy coupled by the weakening ringgit as well as political uncertainties.
Some of them said they are already feeling the pinch of the current slowdown. One blogger who is selling a property she owns said interested buyers have been offering her prices far lower than the asking price.
However, many among them did not discard the possibility of buying a property in 2017 despite the blue outlook as they believe there could be buying opportunities in a downturn. In fact, 11 of them are keen on hunting for good deals in the market, and some are even on the lookout for land deals for investment or to build their own house. They certainly know a thing or two about property investing!
Let's see what else these young bloggers and social influencers have to say in the following pages.

'Property investment is a long-term income generator'
Bangsar Babe or Tiong Sue Lynn; Food, fashion and lifestyle blogger
First created back in November 2007, Bangsar Babe's blog began as a platform for Tiong Sue Lynn to share her thoughts on topics that fancied her. The blog became so popular that before she knew it, she had attracted over 500,000 followers. This led her to register a trademark for the name Bangsar Babe. Besides busy updating her blog, Tiong also set up her own digital marketing agency Rhombus Consulting late last year.
Looking for a good deal
The property market may be seeing a downturn amidst local and global economic uncertainties but that will not deter Tiong from buying a property if it is a good deal. After all, she believes property investment is a stable income generator for a long-term financial plan.
The blogger has felt the impact of the market slowdown herself especially when she received offers for her apartment asking for over 30% discount on the asking price.
"I'm constantly looking for a good time to cash out but I am not in a hurry to sell my properties. However, I am quite surprised with the offers I have recently received as I thought after some years of holding the property which I bought five years ago, it should be worth more than before," she tells TheEdgeProperty.com, but declines to reveal the asking price of the said property.
Despite the market slowdown, Tiong is still keen on looking for investment opportunities if a good deal arises.
Tiong currently owns two high-rise properties in Old Klang Road, Kuala Lumpur which she purchased about five to six years ago for investment. Currently, these two properties are being rented out.
Expects recovery in second half of 2017
"The economic slowdown has impacted every sector, including the property sector. However, I expect the market to recover gradually and pick up by the third quarter of next year when global economic conditions are more stable," she adds.
"A good property could be an income generator in the long term, especially mid-range condominiums that are located in good locations as they will definitely fetch a decent rental yield," she offers.
Her choice location
Born and bred in upmarket Bangsar, KL, she hopes to find and purchase a landed property in the area.
"If money is not an issue, I will purchase my dream home in Bangsar as this is a place I am familiar with. It will be a landed home. Now I'm staying in a condo. High-rise living is nice but I prefer a landed home as it could provide more space for my family members."

'Recovery only in 2018'
KYspeaks or Teoh Kar Yeong; Food and travel blogger
If you are a food and travel lover, KYspeaks.com is probably not an unfamiliar name to you. As one of the forerunner blogs in Malaysia, KYspeaks.com was established in 2005 by Teoh Kar Yeong. Since then, it has become a useful compass for great food and a guide to travelling.
Stagnated prices signal continued decline
The founder of the popular blog deems the Malaysian property market in the dawning year to be similar to the passing year as there is not much upside to the economy in the foreseeable future.
"The property market this year is bad due to the slowdown in our economy and the weakened ringgit," Teoh tells TheEdgeProperty.com.
"Property prices have stagnated and seems to have declined in some cases, so the market in 2017 is most likely going to be weaker than the previous years," he opines.
Teoh thinks that the market will recover by 2018 as the outlook for oil prices will be brighter.
"Hopefully by 2018, the global oil price could see a bit of increase and indirectly contribute to the general health of the Malaysian economy," he adds.
Will buy if financing capability permits
Nevertheless, Teoh, who currently owns one terraced house each in Petaling Jaya and Shah Alam, does not rule out the possibility of buying another property next year.
"Maybe I will buy a landed unit with extra land for a garden or fish pond with a price ranging from RM800,000 to RM1.2 million in Petaling Jaya or Shah Alam, since [these areas] are where I'm most familiar with," he says, adding that a good condo in the vicinity of KL city centre could be in consideration as well.
"However, the plan will depend on my loan affordability and repaying capabilities on existing liability," Teoh notes.

'Weak ringgit and global uncertainties to cloud local economy in 2017'
Bobo Stephanie or Siow Ji Yee; Fashion and travel blogger
Siow Ji Yee is more popularly known as Bobo Stephanie, a fashion forward blogger who updates her blog of more than 25,000 page views monthly at www.bobostephanie.com on her current fashion favourites. She is an avid traveller as well who loves sharing her travel experience and tips. She is also the director of Specialist Mobile Safety Supplies Sdn Bhd whose business activities include trading and supplying environmental sampling equipment and emergency facilities.
2017 will be just as bad
Siow doesn't seem too happy with the current state of affairs both in and outside the country, what more the property market, which she describes as "bad".
"The property market in 2016 was bad due to the oversupply in some segments while property prices were stagnant in general.
"I don't think the property market in 2017 will be very much different from 2016 due to the weak ringgit and uncertain global politics," she laments.
"Perhaps the market will recover after the next general elections," she hopes, referring to the Malaysian general elections which Prime Minister Datuk Seri Najib Razak said could be held anytime soon.
Prefer to rent in 2017
Siow currently owns a condo in Sungai Besi called The Leafz and does not have plans to buy another in the near future until the market/economy gets better.
She is hoping that rental yields and property prices especially high-rise residences will pick up when the economy picks up. For now, given a choice, she would rather rent than buy considering that it's a tenants' market right now.

Poor market sentiment will affect everything including the property industry
Grim Film (Jared Lee); Video producer, event space owner and café co-founder
You've probably seen Jared Lee on short funny videos which his company, Grim Film Sdn Bhd, produces. Lee runs a production house and YouTube channel called Grim Film with more than 135,000 subscribers and 170 videos. Besides that, he operates an event space called "Pintu Suka Hati" in Bandar Sunway and is also the co-founder of a café called Morningwood located in Subang Jaya's SS15.
Oversupply dampens market recovery
In responding to TheEdgeProperty.com's poll, Lee says he expects the property market in 2017 to be worse than 2016 because the supply of properties will continue to increase even if demand doesn't increase (oversupply).
"The country is unstable, the ringgit now is so weak and it'll affect everything, not just the property market," says Lee, adding that at this rate, he is not sure when the Malaysian property market will recover.
Lee feels that the property market in 2016 was bad because there were too many new developments and not enough buyers to absorb the supply, while rent rates were dropping because there was a lack of renters in the market.
Seeking a landed property with a reasonable price tag
Currently, Lee owns a landed property in Subang Jaya and may decide to buy another property next year depending on how stable the country gets.
"It would be in Subang Jaya with a price range between RM650,000 and RM800,000, because it is still relatively affordable in my opinion, given that Subang has no more land to build and is freehold. A price that would give you a landed property in Subang Jaya would not give you a decent condo in PJ or the Damansara areas," he notes.

Good investment opportunities hidden in the slow market
BloomThis or Giden Lim and Penny Choo; Online luxury flower delivery service
Growing up in a family which runs a traditional florist business in Penang, Giden Lim and his fiancée Penny Choo decided to change the brick and mortar business model to an online platform by setting up their own company, BloomThis Flora Sdn Bhd, in 2015.
BloomThis specialises in delivering handpicked fresh flowers packed in eco-friendly boxes to its subscribers as well as individual customers. The channel offers a surprise factor to customers as they do not pre-choose the flowers.
BloomThis is now receiving hundreds of weekly subscriptions and the company is looking at expanding the network to other places outside Penang and the Klang Valley.
Hidden opportunities
As a business owner, Lim has observed that there are some investment opportunities hidden in the slow market. He is looking for one but is not in a hurry to make any buying decision, the 34-year-old entrepreneur tells TheEdgeProperty.com.
"There are opportunities to scout for good deals especially during times of economic uncertainties, but in the current market condition, I will only buy when it's really a good deal," he explains.
Treading cautiously amidst uncertainties
At the same time, Lim also expresses his concern over the current sluggish market condition.
"The country's economy is slowing down, the ringgit is depreciating further and the current political state is unstable. Banks are taking a more conservative approach in approving loans and the overall buyers' sentiment is looking bleak," Lim notes.
He has observed that the property market is now in the down cycle. "It has been on a decline since 2013 and the introduction of the Goods and Services Tax (GST) in 2015 further affected buyers' sentiment. My hunch is that it will take another two to three years to start recovering," he opines.
Looking forward, Lim says 2017 will not be much different as economic uncertainty is still lingering, both internally and globally.
"Properties in the affordable pricing will perform better while properties in the RM500,000 to RM1 million range will be flat or on the decline," he adds.
A property to bloom his business
Lim is now on the lookout to expand his growing business. "On my future investment plan, I'm looking for a commercial property where I can operate my florist business."
He says that the next property must be located in a centralised location with easy accessibility to main roads or highways that connect to major hubs in the Klang Valley.

'Market will recover in 2017'
KampungboyCitygal or Lex Lim and Chin Wei Zhi; Food and travel bloggers
Lex Lim and Chin Wei Zhi, both 31, are the couple behind the popular food and lifestyle blog — KampungboyCitygal.com. From its inception in December 2005, the blog has grown and has about 3,000 unique visitors and 8,000 page views every day.
Chin is the voice behind the blog while Lim is responsible for the photos. Many readers have referred to the blog for their comprehensive list of food haunts in Malaysia and detailed itineraries of their travelling adventures.
Market will improve
On this year's property market, the couple would use "bad" to describe it as "both transaction value and volume are down year-on-year".
"The Malaysian property market in 2017 would be better than 2016 because weak market sentiment caused by low commodity prices, the weakening currency and GST implementation will improve," says Chin.
She also expects the market to recover "sometime in 2017" as the number of property launches has reduced. "We might [also] see some relaxation in home loan approvals," she says.
Future investment
The couple, who got hitched in 2013, is currently living in a condominium unit in northern Kuala Lumpur. They will be looking to purchase a property, preferably a landed one located in the Klang Valley, capped between RM1 million and RM1.2 million, in 2017 for investment purposes.

'Buyers have a lot of choices in the market'
Charis Ow; Vlogger and founder of charisowTV
charisowTV was established in 2014 as a platform for sharing beauty tips and tutorials, fashion guides and travel experiences over YouTube. charisowTV was set up with the intention of impacting and helping others to be their own makeup artist and fashion stylist. Amongst some of the brands that Charis Ow has worked with include GAP Inc, P&G and Estee Lauder. Aside from that, she also co-hosts Fun Taiwan, a long-running Taiwanese travel programme which airs on Discovery's TLC Asia, with Janet Hsieh.
Buyers' market
Ow notes that this year, buyers have a wide variety of properties to choose from while developers have been giving a lot of discounts. "This year, the majority of properties had stable prices and did not fluctuate but prime areas in town were ridiculously expensive," adds Ow.
Ow feels that 2017 may be worse than 2016 because of the difficulty in obtaining bank loans. "However, we may also see a more affordable situation as there are more surpluses in the market, which will see rates becoming more competitive. Hence, the chances of being able to purchase properties in prime and emerging areas will also increase," she notes, adding that things may look better from 2018 onwards due to the possible economic improvement after the 2017 stabilisation.
Eyeing a good buy in 2017
Ow does not own a property for now but is looking to buy a property for investment purposes in 2017 or the years to come.
"I'll be looking at a condominium with a price range of approximately RM600,000 to RM800,000 in the Klang Valley with proximity to public transportation and corporate towers," says Ow.

'It will take a few years for demand to catch up with supply'
Joel Neoh; Entrepreneur and founder of KFit
Joel Neoh is a familiar name to many Malaysians and even Asians who have been following the developments of young entrepreneurs. He won the 2012 Ernst & Young Emerging Entrepreneur of the Year for his successful start-ups, namely Groupon and Says.com (which later merged with Catcha Media) before he left for another start-up, KFit, last year.
Just last month, KFit bought over Groupon Malaysia following the acquisition of Groupon Indonesia in June.
Market slowdown part of property cycle
Despite his success in entrepreneurship, Neoh tells TheEdgeProperty.com that he is not "super active in the property market". However, he does own houses in Bangsar, Petaling Jaya and Subang Jaya for investment purposes.
He believes the market has more supply than demand now.
"Through observation and conversations with friends in the industry, it seems that all the key stakeholders (developers and buyers) this year have to be more cautious and are holding back on developing and buying further. This is perhaps also influenced by the general 10- to 12-year property cycle, where we experienced a boom in demand for the past few years and now there is an oversupply," Neoh explains.
"I believe the property market will not be very much different from 2016 because I'd think that it will take a few years for demand to catch up with the current available supply," Neoh notes.
He declines to comment on when he expects the property market to recover. "As I'm not from the industry, my guess is purely speculative at this point. So I'd rather pass on this question and not fall into the bucket of speculation feedback."
Seeking sizeable land for long-term investment
"[I like] the Bangsar and Damansara Heights areas as these locations are strategically in between Kuala Lumpur and Petaling Jaya. [I'm also] open to exploring other areas that have the same convenience in location," Neoh replies when asked where his favourite property hotspots are.
"I may buy a new property in 2017. I'm looking for a land size [with or without a house] of 8,000 sq ft to 12,000 sq ft priced around RM500 psf to RM800 psf for long-term own stay," Neoh reveals.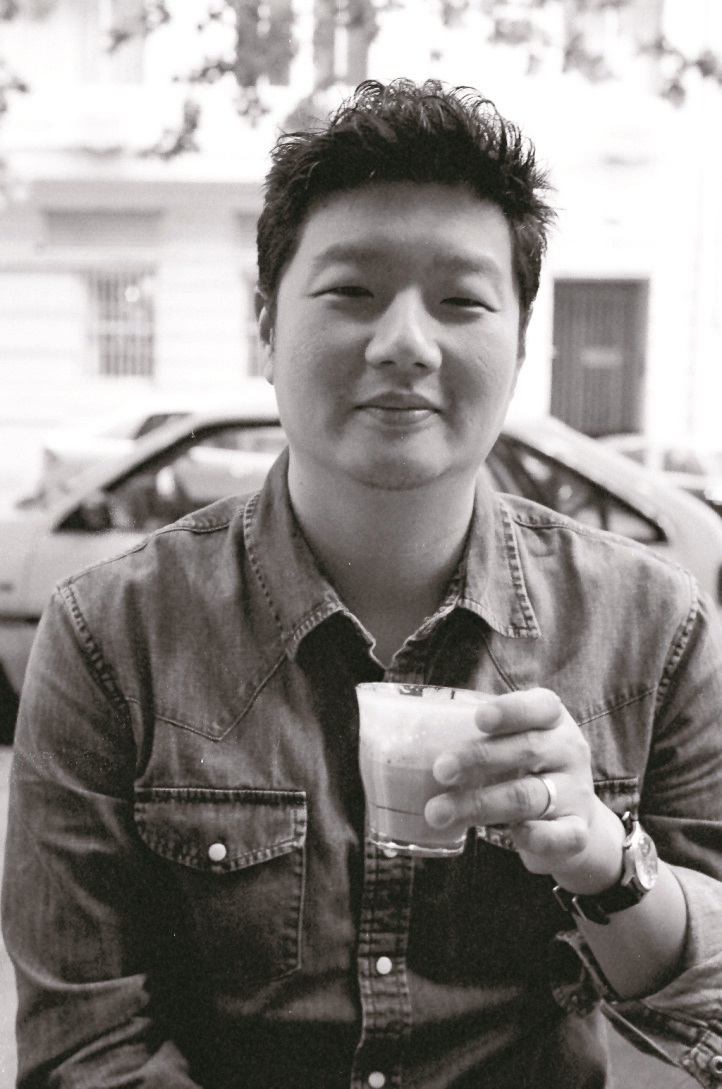 More gloomy days ahead
Ng Ping Ho; Co-founder of LOKL Coffee and BackHome hostel
Ng Ping Ho is the co-founder of LOKL Coffee — a charming cafe hiding in the historic heart of Kuala Lumpur on Jalan Tun HS Lee. It specialises in both Malaysian and Western coffee brews. The 43-year-old entrepreneuer started LOKL Coffee in 2012, together with his wife Cheryl Samad, as a small cafe tucked in a corner of BackHome — a backpacker hostel co-founded by Ng in 2009.
Purchasing power waning
Ng expects Malaysia's property market in 2017 to slow down further considering the uncertainties in the overall economy. People's purchasing power is weakening, he says.
"The market was bad this year as people are more cautious about buying, renting and investing in properties, but I think next year would be worse because bonuses and increments given by employers will be less than the previous years so people will feel the impact," he adds.
People in general and even property developers will also be more prudent with their projects, he says.
Bangsar is his pick
Going forward, Ng does not plan to buy any property in 2017 as he had just bought a home of his own in Bangsar, KL.
"I bought a bungalow in the area because I really liked the neighbourhood. It offers high-end quality retail shops and restaurants. It also has a wet market, pharmacy, and other ready and convenient amenities," he offers. "The community is also mixed with people from all walks of life living in the area."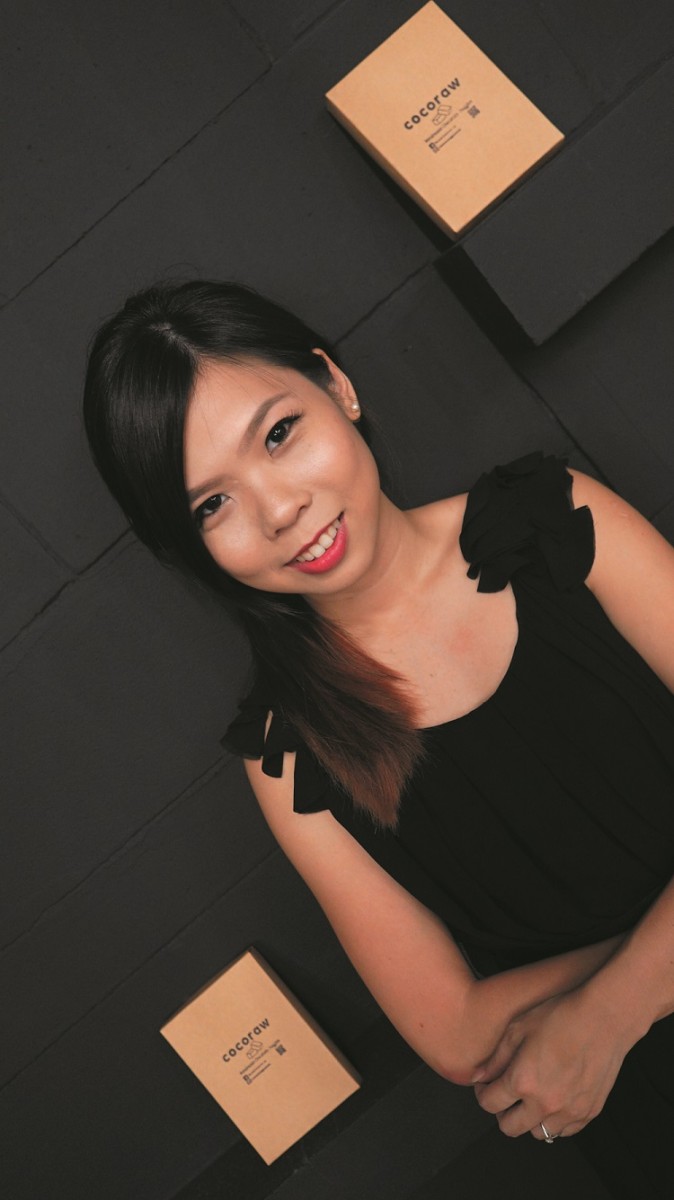 'Recovery difficult to predict'
Lee See Pin; Lifestyle blogger and owner of Cocoraw Enterprise
Lee See Pin was one of the pioneer lifestyle bloggers in Malaysia. She was an active blogger until recently when she founded Cocoraw Enterprise. Lee was a media relationship executive for seven years before she quit and decided to pursue her passion for desserts and chocolates and set up Cocoraw Enterprise to produce fresh handmade chocolate truffles, early this year. Cocoraw is known for its innovative chocolates with flavours such as white coffee and gula melaka.
One step closer to her first property
The smooth business start-up has not only made Lee's future career pathway clearer, but has also brought her property purchase dream one step closer.
"I have always wanted to buy a place of my own. Cocoraw could make this dream come true but not at this moment as Cocoraw has just started. Cash flow is very crucial at this stage. Also, property prices are ridiculously high. Getting anything decent within Kuala Lumpur under a rather small budget that I have is a big challenge," shares Lee.
However, she is still on the lookout. "Yes, maybe I will get my first property in 2017. Ideally, I would love a landed property within the Bangsar area for my own stay as I grew up here and love it here. However, it depends on the development of my business."
Global uncertainty doesn't help local recovery
Lee adds that the economic outlook is another issue to consider before making her purchase decision.
"I'm not in this [property] industry, so I can't say when the property market will recover. Personally, I think it is hard to predict because there is so much uncertainty in the global economy. For example, the recent drop in ringgit right after the unexpected Trump victory in the recent US election," Lee opines.
She deems the Malaysian property market in 2017 to differ little from 2016 as a result of the global uncertainties.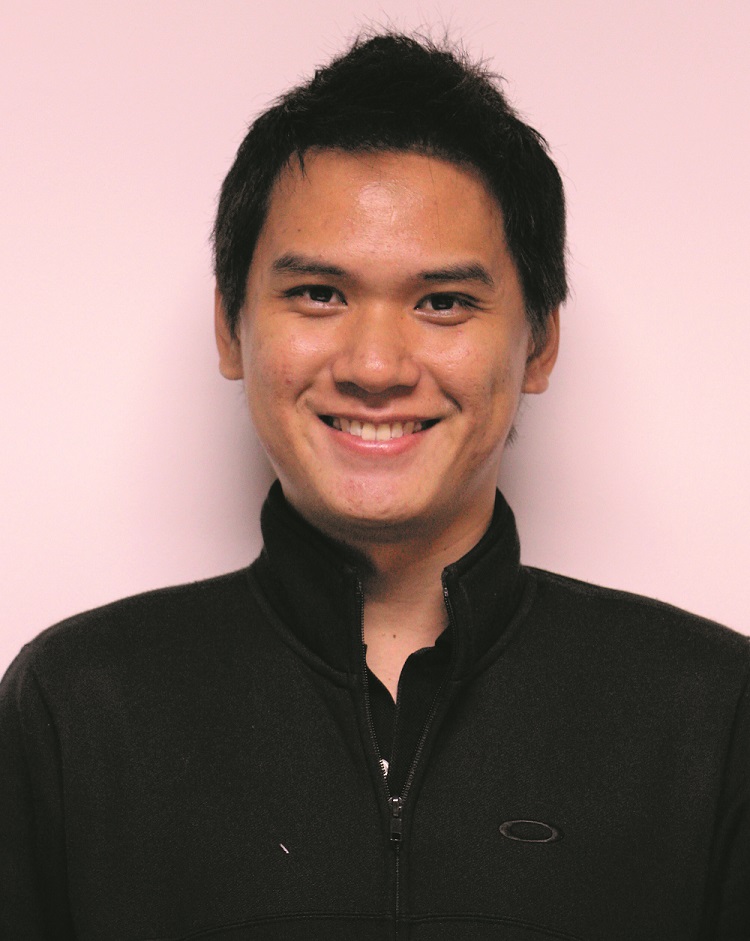 'Properties must be priced right to match demand'
Pang Tun Yau; Editor of Lowyat.net (owned by Lowyat MSC Sdn Bhd)
Pang Tun Yau, 27, is the editor of Lowyat.net, an online publication that focuses on technology and gadgets.
Aiming to buy his first property
As a 20-something, Pang knows the struggles of young urban Malaysians working in the Klang Valley first hand. Yet to own a property, Pang was actively hunting for one earlier this year. "But the price of some of the projects I found were somewhat unrealistic. Plus, with the economic and political uncertainties in the country, I found it too risky to place a huge chunk of my income on an investment over a few decades," he says.
Nevertheless, he may buy a property in 2017 or in the following year depending on the pricing and location — the two major factors that will weigh on his buying decision.
He would also prefer to own an apartment than a landed home for easier maintenance.
"At my current salary, I cannot afford anything beyond RM500,000 which is why I would also consider joint investing with a family member or a close friend if there is a property I really like but is beyond my budget.
"I would prefer investing in a location within the Klang Valley, and a location that's easily accessible for commuters. The property I buy may initially be for investment purposes, but I may want to move into it should the need arise in the future," he says.
Pang says there is a need for more affordable properties especially in the Klang Valley.
"The influx of people from different parts of Malaysia coming to work in the Klang Valley necessitates the amount of new projects being built here, but the projects being built do not reflect the economic status of those moving into Kuala Lumpur and other urban areas.
"Even in the secondary market, good value properties are becoming harder to find," he adds.
Market just as gloomy next year
Meanwhile, Pang says the property market in 2017 will not be very different from 2016.
"Because with the opening of the MRT stations around the Greater Klang Valley area, the prices of properties around the stations and future stations will continue to appreciate.
"Given the fact that most young employees struggle to save enough for a property of their own, the rental market may spiral beyond affordability," he says.
On expectations for property market recovery, Pang does not sound optimistic. "I'm no economist, but unless there are some measures taken to alleviate the living costs in urban areas — especially in the Klang Valley, where I stay — this bubble may continue to grow.
"Not to mention the fact that plenty of young employees these days simply do not know how to save up for a rainy day," he adds.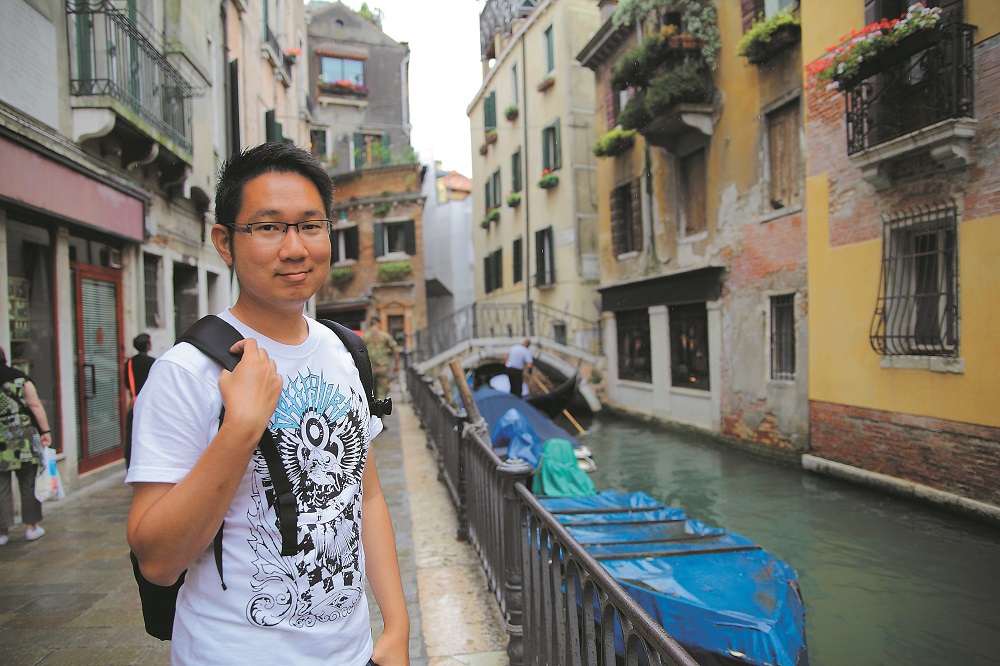 'Look for opportunities in a buyers' market'
Lum Voon Keong; Founder of vkeong.com
The technology-savvy Lum Voon Keong set up vkeong.com in 2006 to share his passion for food and travel. It is today considered one of the most reputable and fastest growing Malaysia-based international food and travel blog with about 40,000 Facebook likes and 250,000 page views per month.
May consider buying next year
Lum, who currently owns and lives in a landed terraced house in Kepong, Kuala Lumpur is looking to buy another unit for investment in Kepong and Petaling Jaya next year as he believes it will be a buyers' market going forward.
He has rather specific requirements for his next property buy and states his preference for a corner landed house in mature areas with amenities and within the price range of RM800,000 to RM900,000.
Why this property type and segment? Because, he says, there would be strong demand for such homes in future due to their limited supply. "They also offer better potential for capital appreciation," he believes.
"However, I have yet to spot a potential unit to buy as I haven't started hunting yet," he adds.
Market may be worse in 2017
"The property market in Malaysia in 2016 has been bad because of the gloomy economic outlook and the falling ringgit. Next year could be worse as people will adopt the wait-and-see approach even more than this year especially with the general elections coming up," Lum tells TheEdgeProperty.com.
"Nevertheless, the market performance does not concern me as long as I am able to hold my properties comfortably," he says.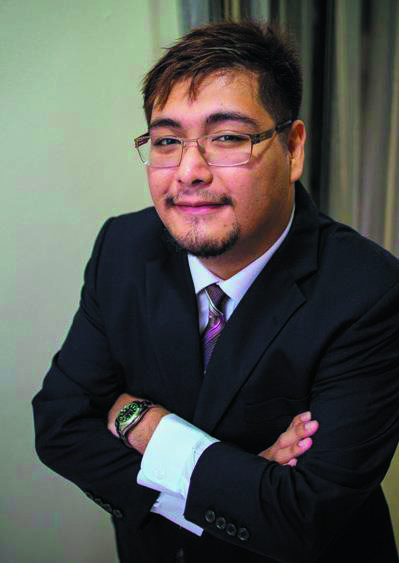 Building his own home
Paul Tan; Founder of paultan.org automotive portal and managing director of Driven Communications Sdn Bhd
Paul Tan is the man behind Malaysia's top automotive portal paultan.org as well as the managing director of Driven Communications Sdn Bhd, a publishing, marketing and event management company which targets the automotive industry. Tan started blogging about the Malaysian automotive industry in 2004 and incorporated Driven Communications with his close friend Harvinder Singh Sidhu in 2008.
Pessimistic outlook
The 32-year-old Tan thinks the property market was stable for the year 2016. "It was stable because banks still seemed to give out loans at decent interest rates to those who could actually afford properties," he tells TheEdgeProperty.com.
However, for 2017, Tan views the property market in Malaysia to be bad because "people may start to hold off purchases because of global economic uncertainty." He can't really say when the property market will recover.
An avid property investor
Tan owns a few properties in Selangor — two houses in Shah Alam, an office lot in Glenmarie, and an apartment in Canary Wharf, London. Moving forward to 2017, Tan says he does not plan to add to his property portfolio anytime soon as he had just bought his second house this year.
As for his dream home, Tan says he is building his own house on a vacant land.
"I have been quite disappointed with the quality of some houses that I have seen especially those in my budget range which I want to upgrade to," he laments.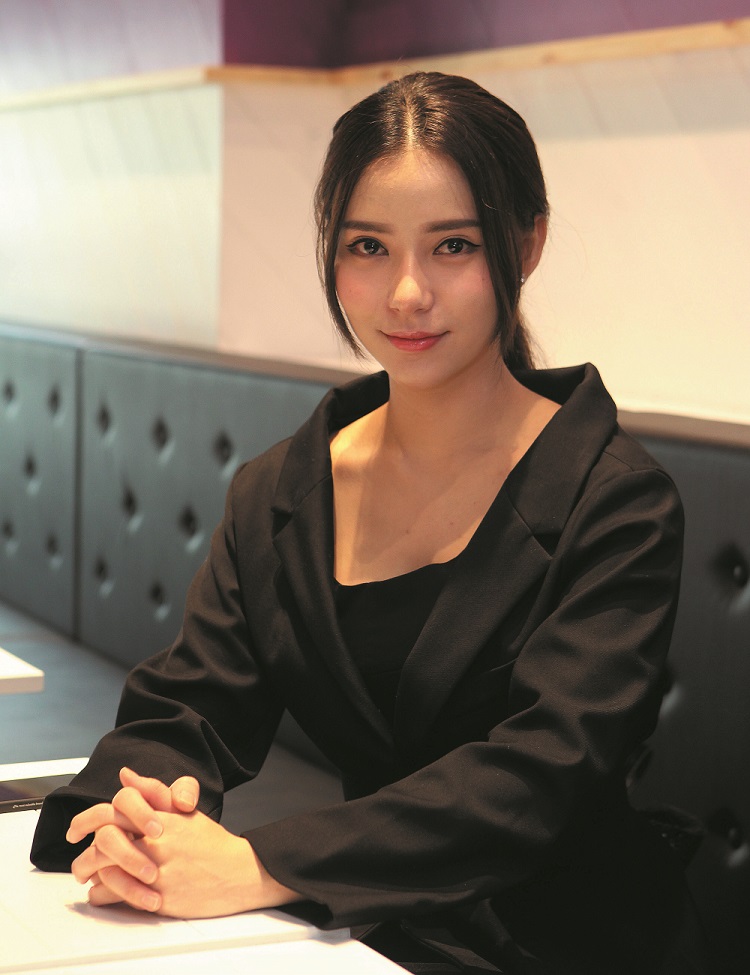 Buying a property? Do your research first!
Venice Min; Director at VM Studios and model
Many would have seen her on billboard advertisements and magazine covers. Having started a modelling career back in Penang when she was 17, Venice Min has certainly come a long way since. She is currently a friend of Swarvoski Malaysia, the face of Sony A5100 Malaysia as well as the ambassador of fashion brand, Merimies. She is also collaborating with big fashion houses including Coach, Michael Kors and Kate Spade. Just recently, she started her own company VM Studios Sdn Bhd which specialises in content and event strategies.
Buying for own stay and investment
Since moving down to KL from Penang, Min has been harbouring plans to buy a property for her own stay as well as for investment.
However, she is taking her time as she believes that buying property requires a lot of research such as on the location of a property and the surrounding areas as well as the amenities nearby.
"I would like to buy a landed property in the Klang Valley for my own stay.
In terms of investment, I am looking at investing in a condo, probably a studio unit where I can rent out. Probably in the price range of around RM500,000 to RM800,000.
"I can resell the condo in the future and earn from the capital appreciation of the property over time," says Min, who currently owns a landed residential property in Penang.
Market needs time to recover
Min notes that the property market in 2016 has been slow as many middle class residents are finding ways to cope with the increasing living expenses and may find it difficult to buy a property. "Property prices in Kuala Lumpur and Petaling Jaya are high. Coupled with the inflation of prices in goods, an average middle income earner may not have enough savings if they were to invest in a property," she says.
Min foresees the Malaysian property market won't be very much different from 2016 as the general Malaysian economy will take time to stabilise from factors such as the fall in the ringgit.
"The US recently elected a new president and as our economies are all tied together with other countries such as the US, we will need to wait and see what the market's reaction is to this event," she adds.
"The property market will not recover overnight but over a period of time. Things may look up again after our general elections," she concludes.
This story first appeared in TheEdgeProperty.com pullout on Dec 23, 2016, which comes with The Edge Financial Daily every Friday. Download TheEdgeProperty.com pullout here for free.