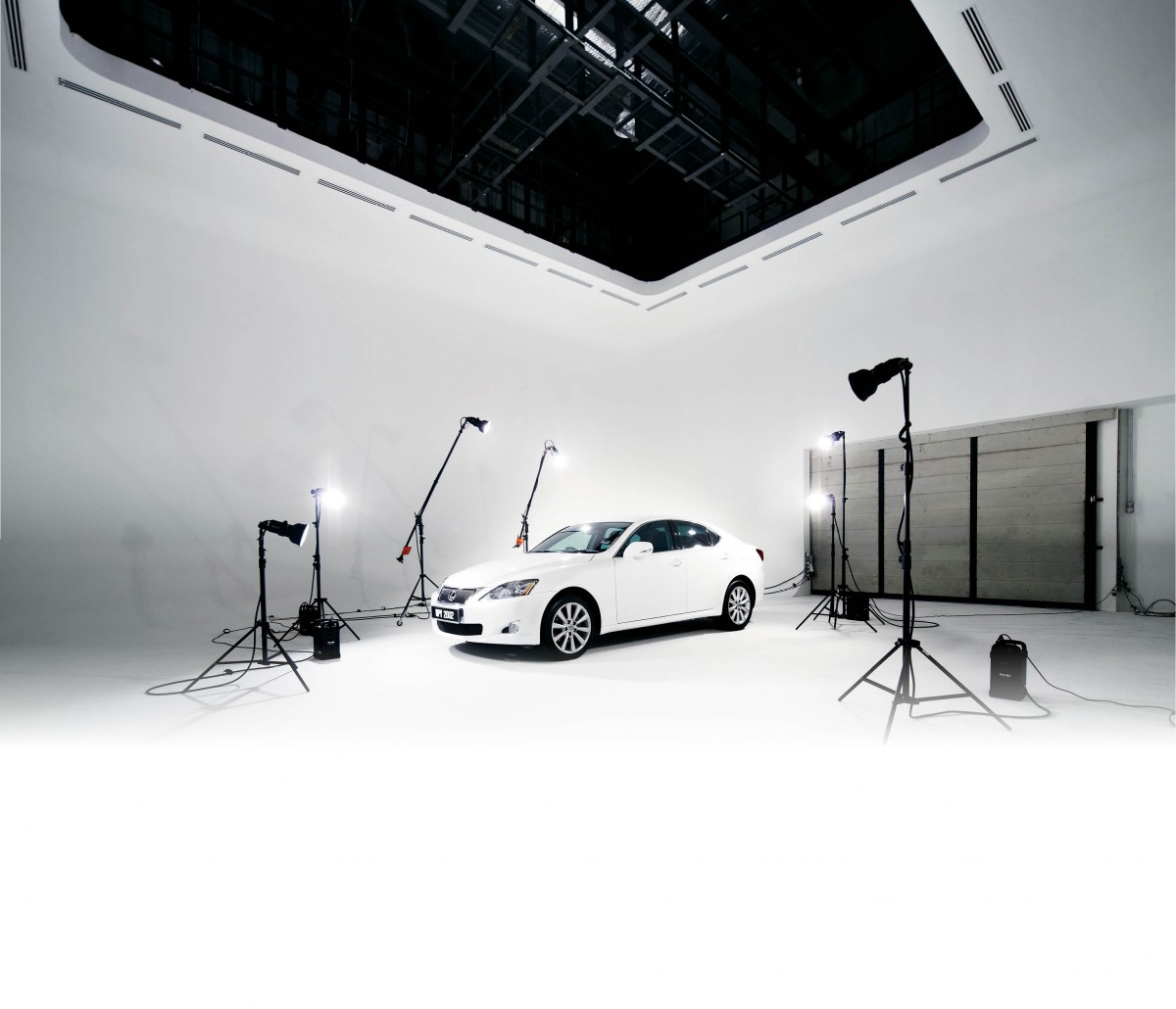 SPACE has always been a valuable commodity, and modern demands have prompted many innovative entrepreneurs to turn it into creative cash cows.
Factories have been converted into event venues or restaurants, injecting new life into overlooked markets. Residential properties located in prime locations, especially along high-traffic roads, have been converted to offices, food and beverage outlets, furniture showrooms and service centres.
ExaStrata Solutions chief real estate consultant Adzman Shah Mohd Ariffin says the market has seen an increased number of properties being utilised for functions for which they were not originally intended.
"This will provide property owners the opportunity to utilise their properties for the highest returns and best use since they may be too small or too costly to be redeveloped into commercial premises," he tells TheEdgeProperty.com.
Adzman cites several good examples overseas, such as the London Battersea project, where derelict industrial buildings have been converted into living spaces, office accommodation and retail buildings.
"Property owners in Malaysia can take the cue from these examples but will need to look into the cost of land use conversion versus the creation of enhanced value," he counsels.
However, the land use conversion premium varies depending on the local government. For example, the bungalow owner of a designated commercial zone in Petaling Jaya will have to pay a land premium of between RM300,000 and RM500,000, if he or she wants to convert the residential title into limited commercial usage.
Real estate technology and data solutions provider RE Solutions CEO Thor Joe Hock says it has become a trend for restaurateurs and event space providers to convert warehouses or factories into new commercial spaces.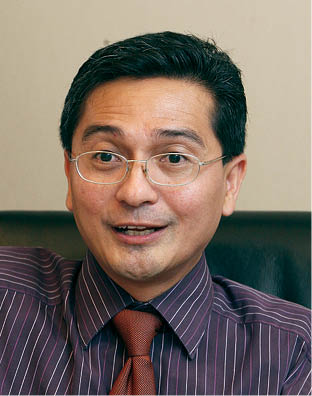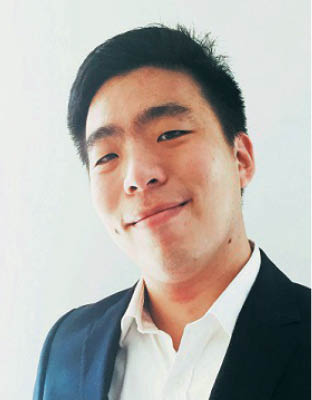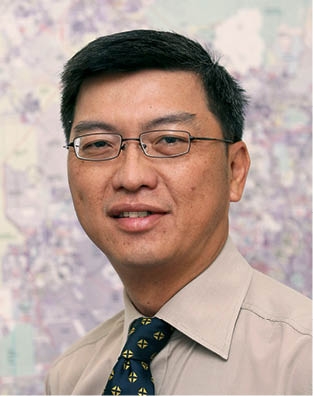 "For example, Glass House in Seputeh and the Kong Heng building in Ipoh, which houses a boutique hotel (Sekeping Kong Heng), F&B, retail units and an activity space, have attracted many local and foreign tourists," he highlights.
Thor notes that the other reason these places are gaining popularity is the rising space rental cost of conventional premises.
"Take wedding receptions, for example. The rental of a dining hall in convention centres or hotels might be quite costly. Hence, many couples who want an unforgettable wedding reception might turn to alternatives which could create a sweet memory but with a lower budget," he says.
Historical buildings are popular avenues for such conversions too, as pointed out by Raine & Horne International Zaki + Partners Sdn Bhd executive director Lim Lian Hong. He says most historical buildings may not fetch a good price in the subsale market due to the condition of the buildings.
He also notes that prohibitions against demolition and rebuilding exercises for these heritage structures make them less compelling to buyers even if they are in good locations.
However, Lim says, by enhancing the façade or adding new elements to the old buildings, business owners could ride on the historical advantage to create more value to the buildings and revive their significance.
Here are some examples of how an ordinary space could become the talk of the town.
Metal Bees — Working the minimalist concept
Founded by a professional photographer, Steve Koh, and an architect, Anthony Yong, the 4,000 sq ft factory space in Sunway Damansara Technology Park has been turned into a photo studio and event space.
Established in 2010, Metal Bees started as a photo-shooting studio mainly for own use.
Koh and Yong acquired the premises in 2010 and took three months to complete the overall renovation, spending approximately RM5 million in all.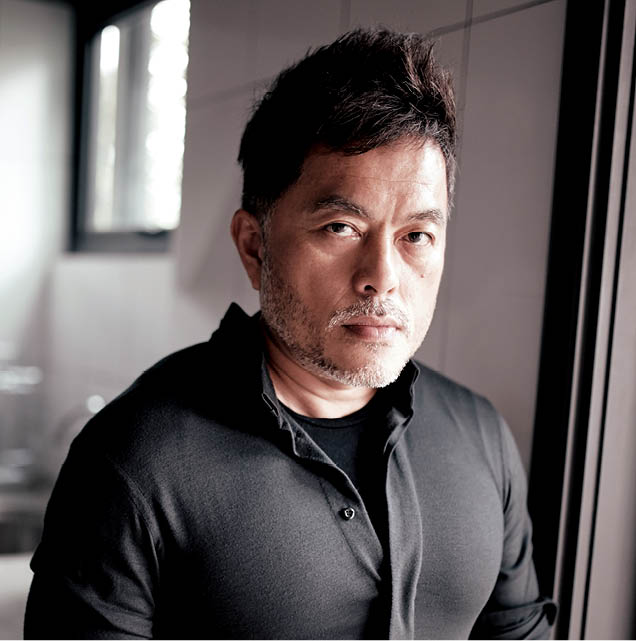 According to Koh, the industrial-style design of the building, featuring raw elements such as cement, brick walls and steel columns, has appealed to their customers, who requested to rent the space for events. Hence, the company decided to diversify the business from solely providing services to renting spaces.
"There are quite a number of enquiries as people are looking for a venue which is out of the norm, rather than conventional venue buildings.
"The high ceiling, spacious layout and raw finishes of the building have offered an ideal photo shoot space or event place for people who want something different," he explains.
Yong notes that apart from the façade, Metal Bees also offers different venue choices based on size to cater to different needs and budget.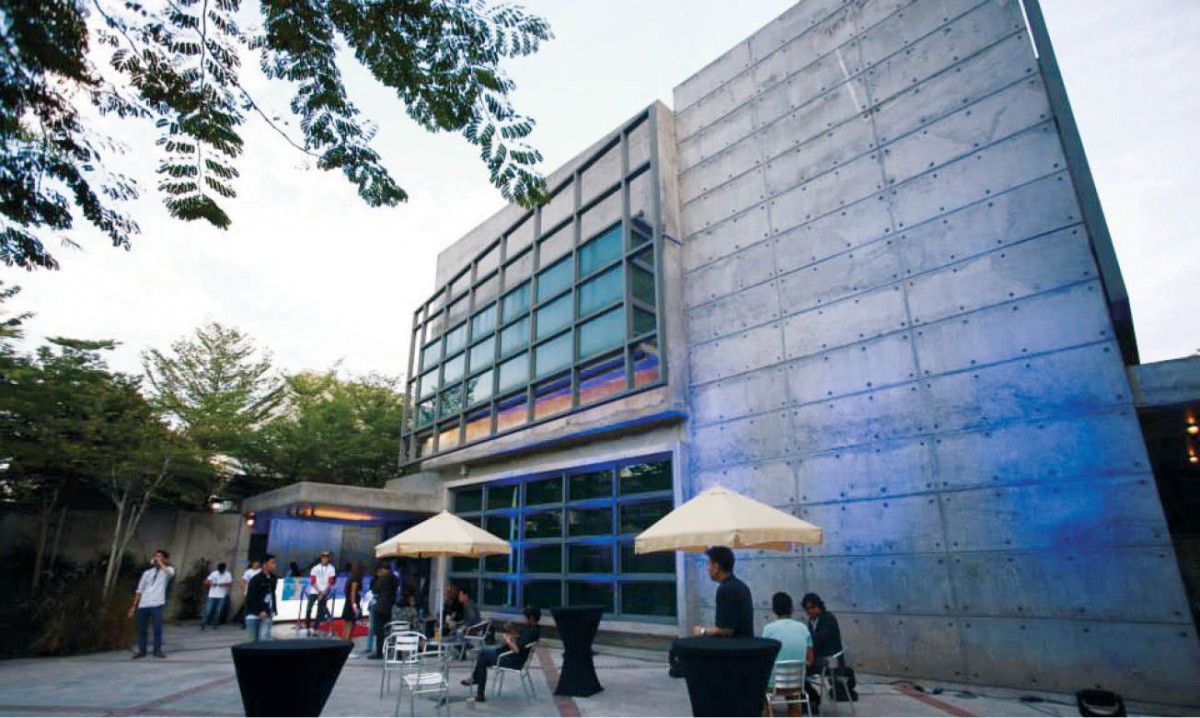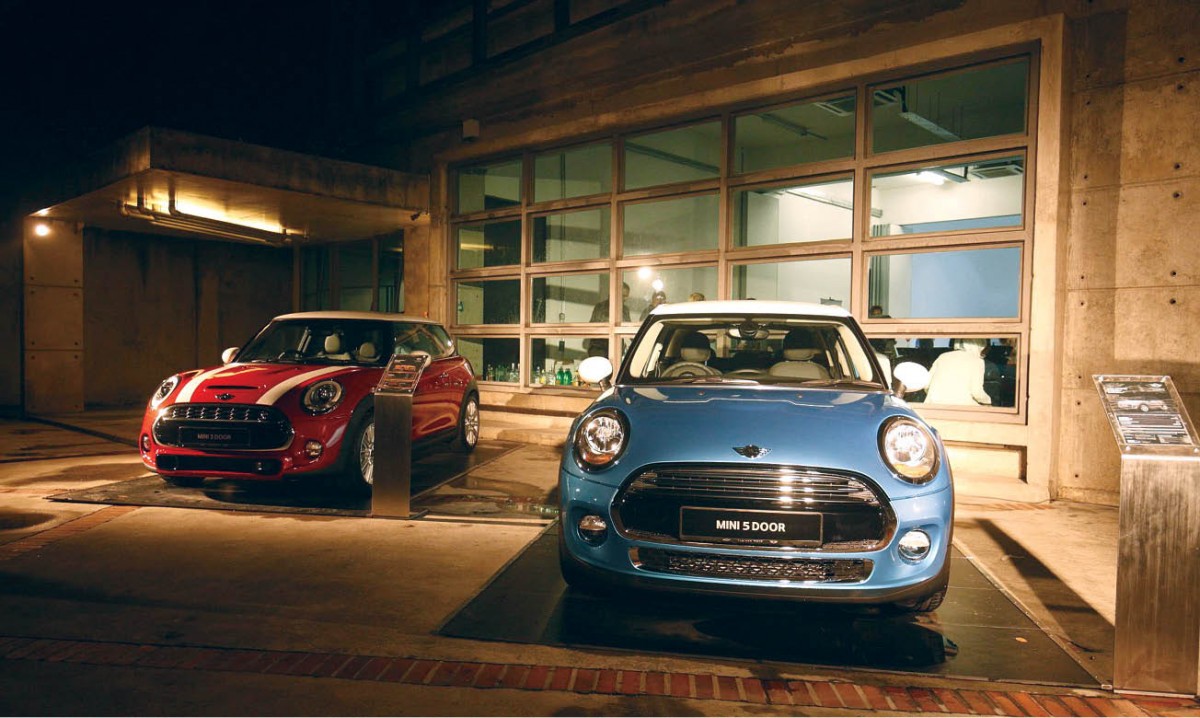 There are four studios, equipped with WiFi, air-conditioning and power points, as well as a rooftop space for rent. In addition, there is a full time manager and assistants available to attend to the studio hire needs and facilitate other services such as equipment rental.
Since its establishment, various activities including product launches and press conferences have been held at Metal Bees. Targeting production houses, event companies, private and corporate companies and direct clients, Metal Bees has hosted Philip Morris, McLaren, Chivas, Adidas, Honda, Nissan and Shu Uemura.
APW — Leveraging historical elements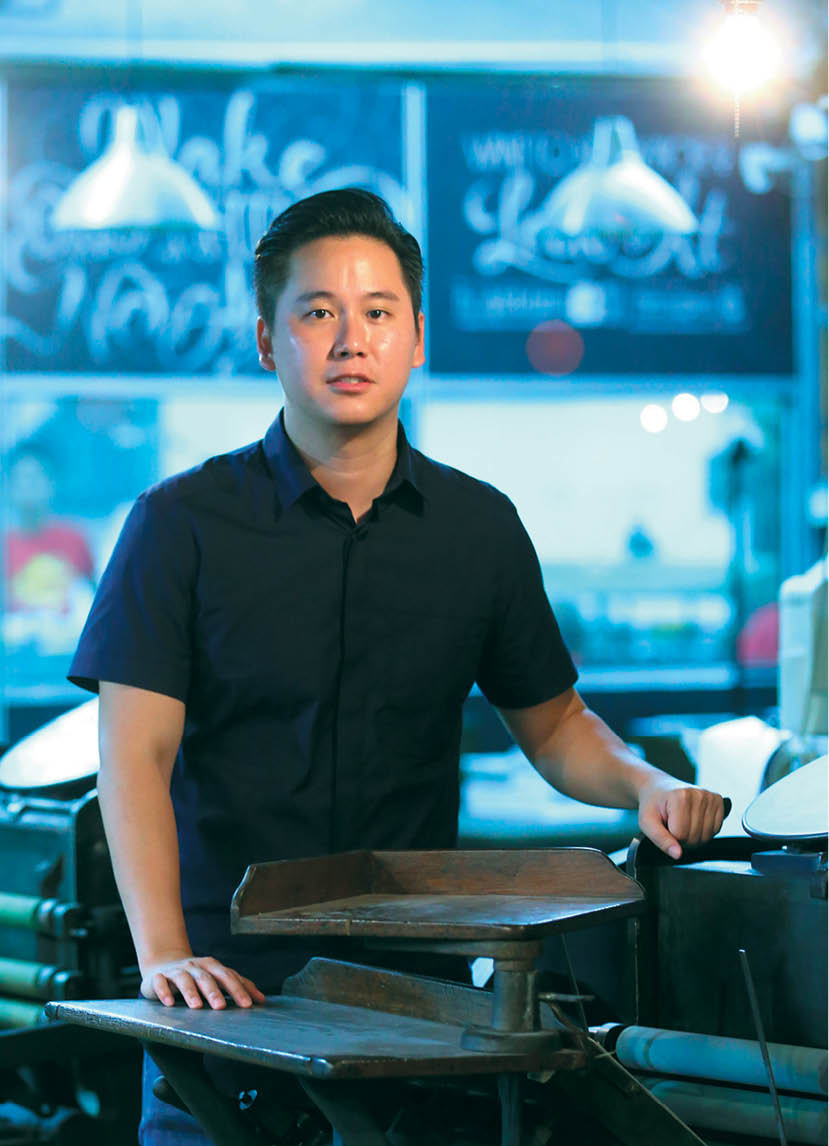 Art Printing Works Sdn Bhd (APW) in Bangsar was established as a family-run printing plant in 1952 before third generation successor, Ee Soon Wei, turned it into an event, F&B and co-working space centre, making it a popular chilling place for city dwellers.
Situated at Jalan Riong in Bangsar, APW is adjacent to the New Straits Times office and Malaysian Institute of Architects office as well as opposite Nadi Bangsar, a luxury serviced apartment.
The prime 70,000 sq ft land could have easily been disposed for handsome returns, but Ee, CEO of APW, decided to keep the heirloom and evolve it into another business model.
Ee still preserves the printing business which is already fading out, but has turned other spots into functional spaces which could draw crowds.
"I am now building the ecosystem of functional space. This could be a model of the industry," says Ee.
While the printing section is maintained, others have been remodelled into an F&B area for start-ups, an exhibition area which showcases ancient copper and wood typesetting tools, and a retail shop which is now tenanted by The Pulp café.
Apart from this, Ee has also added another level to the single-storey warehouse to fit in a co-working space named Uppercase, which comprises small office units, meeting facilities and open co-working spaces for freelancers or self-employed entrepreneurs.
Ee discloses that he has invested about RM1.4 million in the maintenance and refurbishment of the building.
"[The cultural element] of this part in Bangsar is slowly taking shape. APW could be a cultural heritage in the future and I want to create a space where people nearby can come to work and play," says Ee.
TheEdgeProperty.com's recent listing showed that a piece of residential land, with a land area of 21,851 sq ft, located about 2.6km from APW, is asking for RM15.2 million or an average of RM700 psf.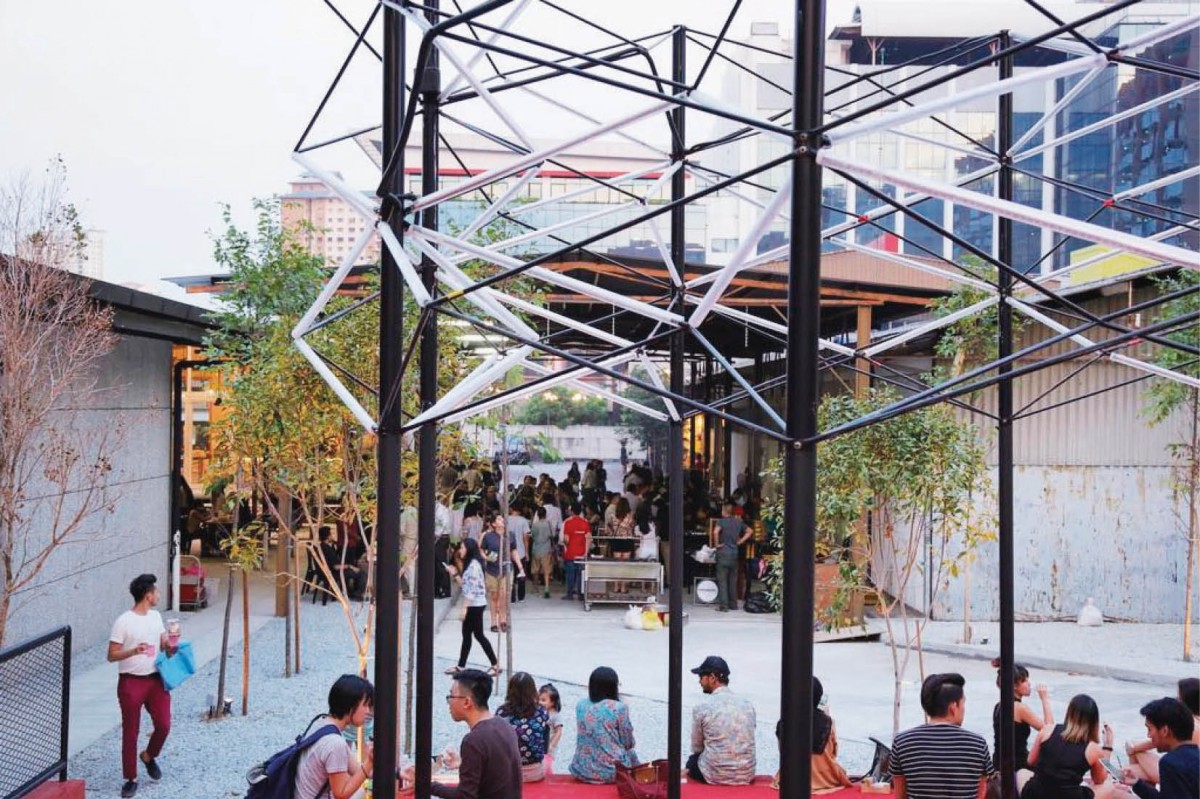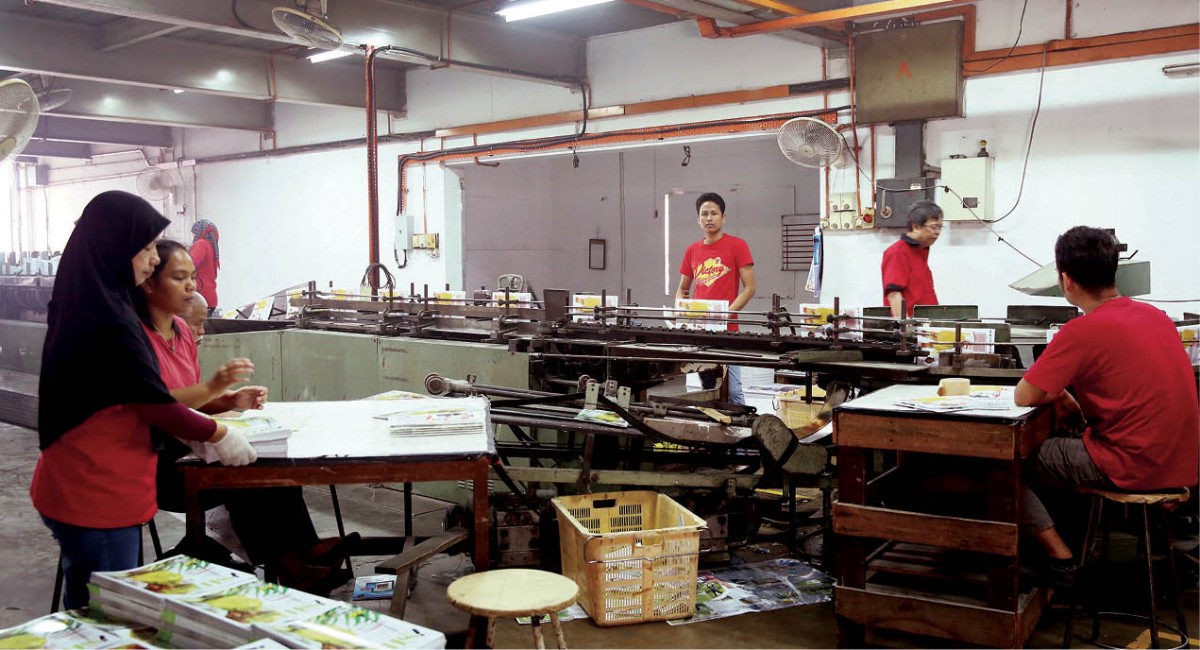 "Selling land could be the easiest way when the business is slow, but what about the livelihood of the workers who have been helping us to build our business since day one?" replies Ee when probed.
Evolving is one way of bringing APW back to profit again, but Ee has a greater mission to accomplish as he wants APW to become a place for learning and where people get inspired.
W_are_house — Bringing vibrancy to a secluded area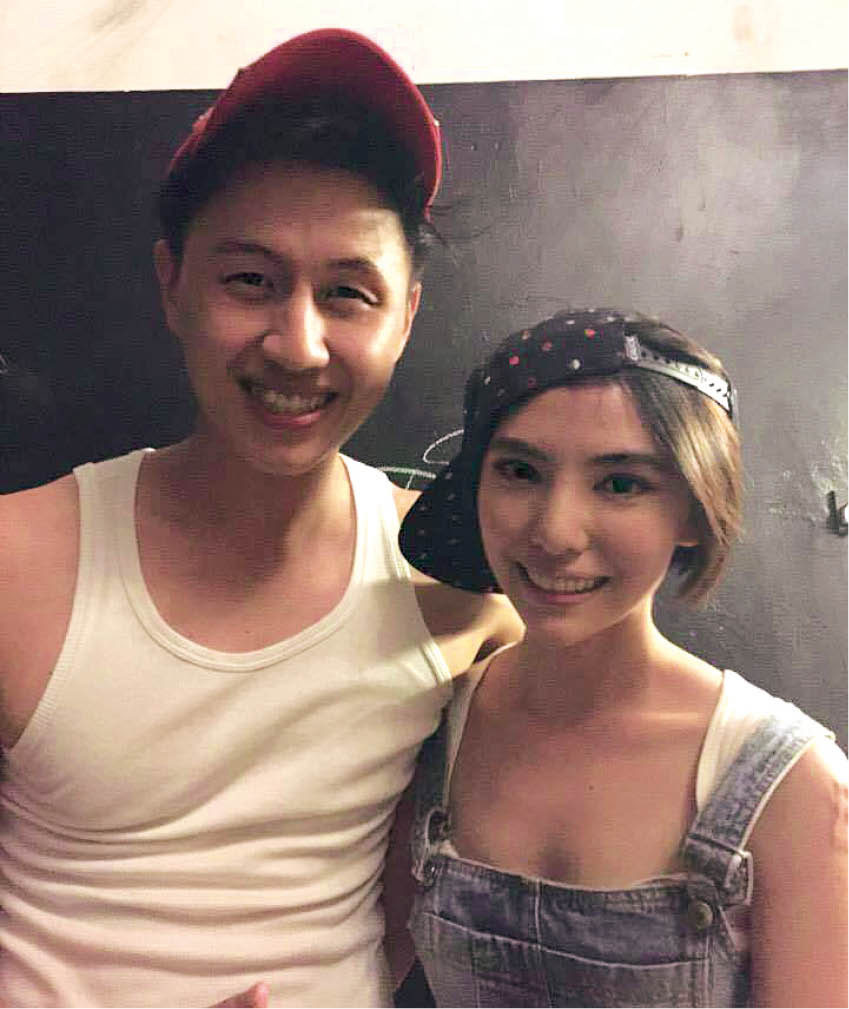 Elaine Loh, the founder of W_are_house, was a stewardess before starting the event space business together with her partner, Vincent Ng.
While searching for an accommodation in the Klang Valley to facilitate her frequent travelling, she discovered an abandoned shoplot that sparked off the idea of marketing it as an event space.
"After we saw the rustic interior of the warehouses, we started to think about transforming the space into an industrial-style interior as it would be cool to have a place like this to chill with friends during the weekends," she recalls.
However, their plan did not materialise as the owner decided not to let out the property.
After some discussions, the couple decided to continue searching for another place and turn the spontaneous idea into a real business.
"We found this warehouse in USJ 19. It took us less than a year to kick-start the business. We managed to lower the cost by reusing things such as old furniture and wood pallets, which we found around the industrial area near the warehouse," Loh shares.
The 1,700 sq ft W_are_house welcomed their first customers in June last year, Since then, it has catered to simple gatherings, formal meetings and company annual dinners as well as live performances and music video shootings.
"Many interesting and unforgettable events have been held here. We even had a client who organised a proposal and registry of marriage here. Sometimes, we get to meet local celebrities and public figures during the private functions," Ng enthuses.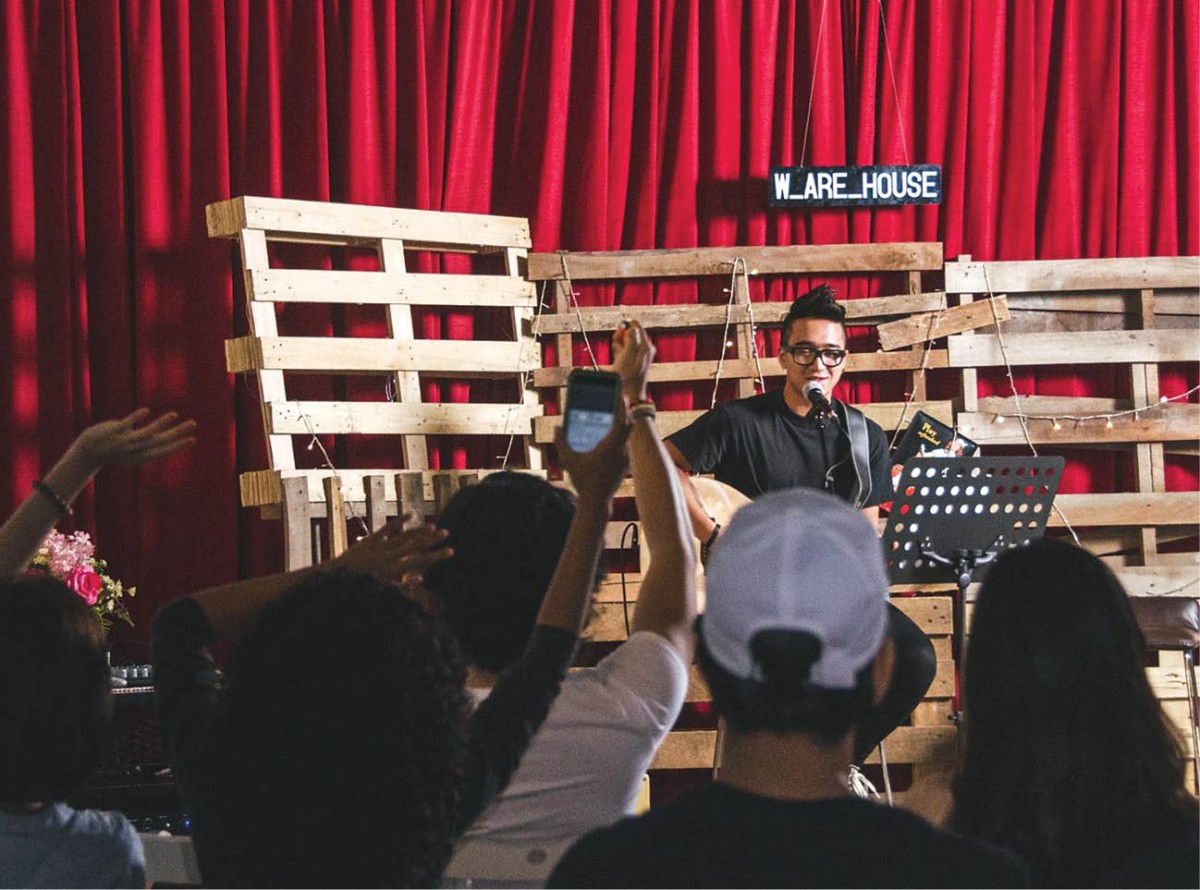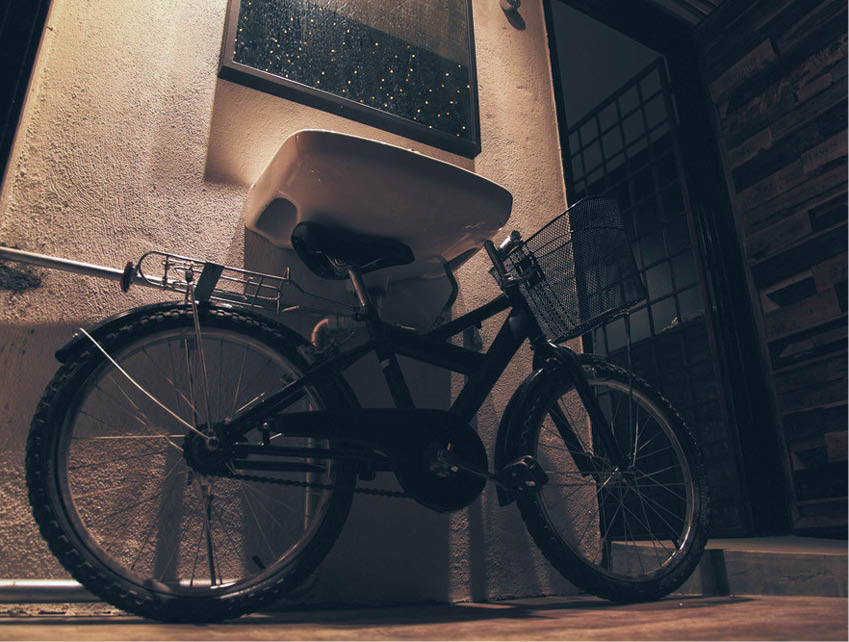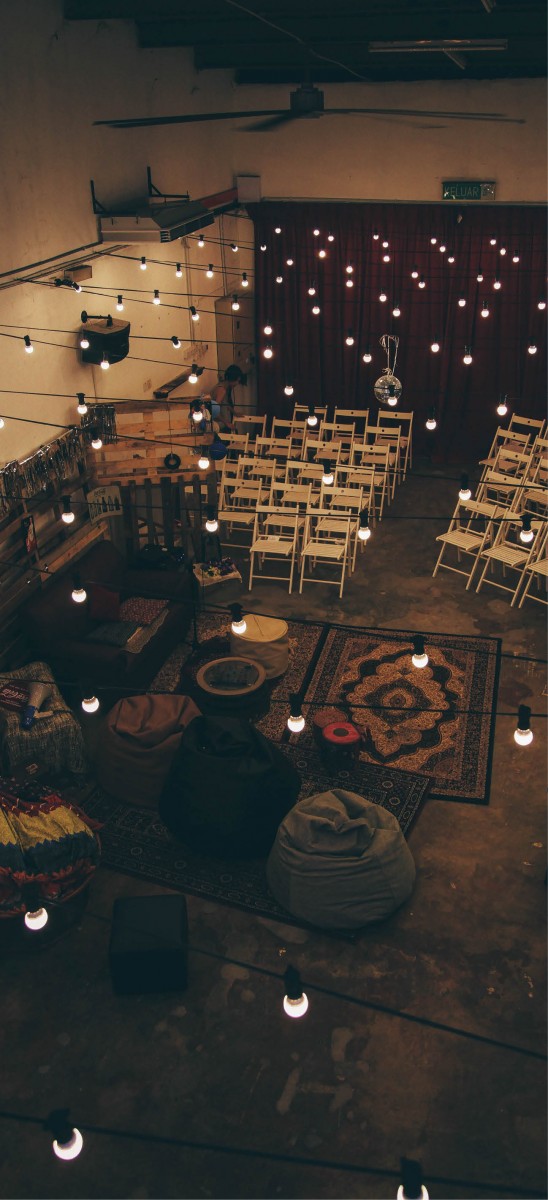 He notes that there is an increase in demand for event spaces as many people want to host an event in home-like private cosy places which are nicely decorated without having to worry about the post-event cleaning-up.
"What makes us unique and different from other event spaces is that we are super dodgy from the outside. But they will be surprised when they walk in the doors. This is the 'wow factor' we want to give our visitors," he elaborates.
The Garage KL — Realising the idea by using containers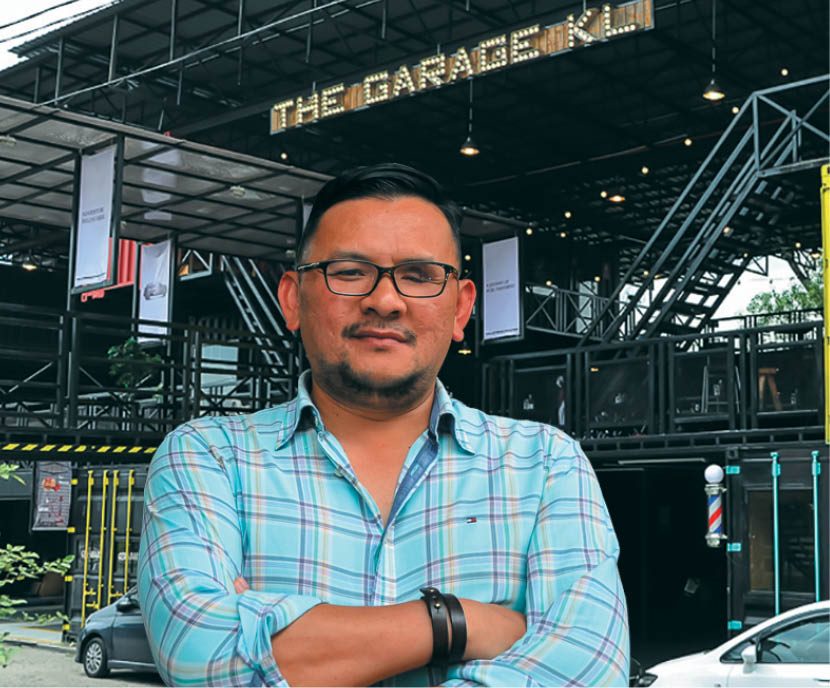 Similarly inspired by the industrial design and minimalist idea, Tengku Azman has literally taken it to a different level. The brainchild for his garage was conceived by stacking up ship containers in piles like building blocks.
"Once the building was set, I realised there was greater potential for the whole building. Instead of using the building as my automotive workshop, I decided to expand it as a platform for SME retailers who are keen to start their businesses," he recounts.
Starting on a piece of empty land at Jalan Hulu Kelang in Ampang, Kuala Lumpur, The Garage KL is an open-air lifestyle centre housing the founder's own auto detailing shop and workshop as well as other F&B, fashion boutiques, barber shop, hobby shops and a space dedicated to collectors to sell their vintage items.
"We are set apart by our unconventional building structure and raw designs that represent unique imperfections. With combined cultures, from hobbies to necessities (barber), this container-built concept is the in-thing all over the world," says the businessman who hails from Terengganu.
It took Azman and four skilled workers five months and an investment of around RM1.2 million to realise his idea.
"The hardest part will always be finance. It is not easy to fund such projects. We went through bad times but we managed to pull it off. Other than finance, everything seems to be fun," he adds.
The Garage KL organised its first event — the Rauh-Welt Begriff (RWB) showcase — in October last year. The event attracted quite a number of car enthusiasts and RWB fans who wanted to have a closer look at their dream car.
Apart from that, The Garage KL also hosted the first stop for the charity ride to fund prostate cancer research. Four hundred riders had gathered for breakfast at The Garage KL before starting their journey around KL.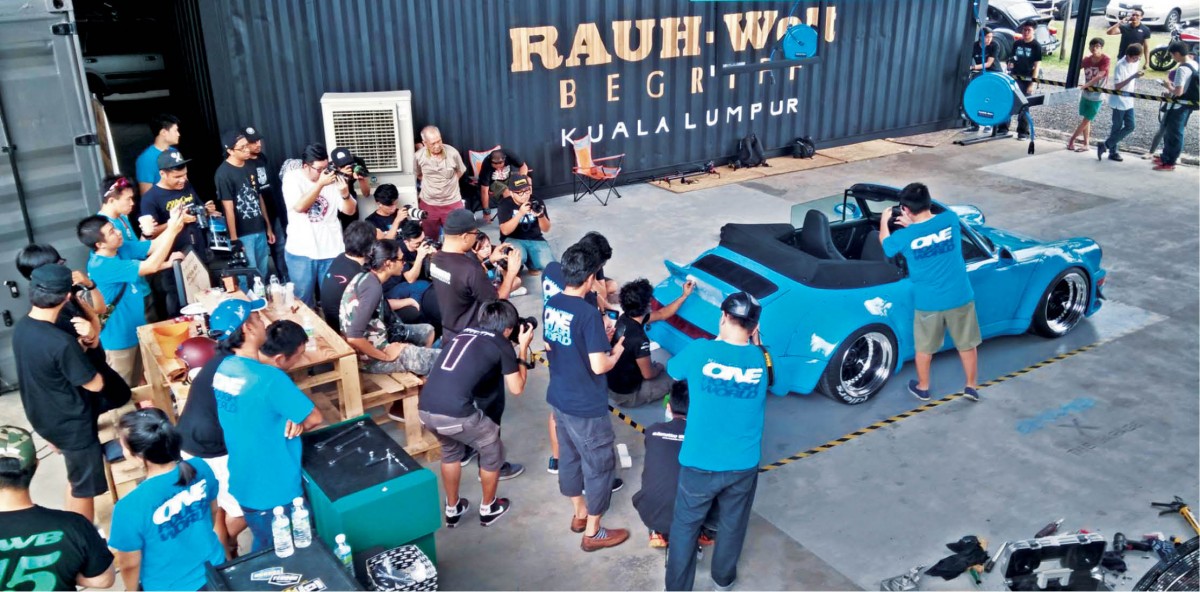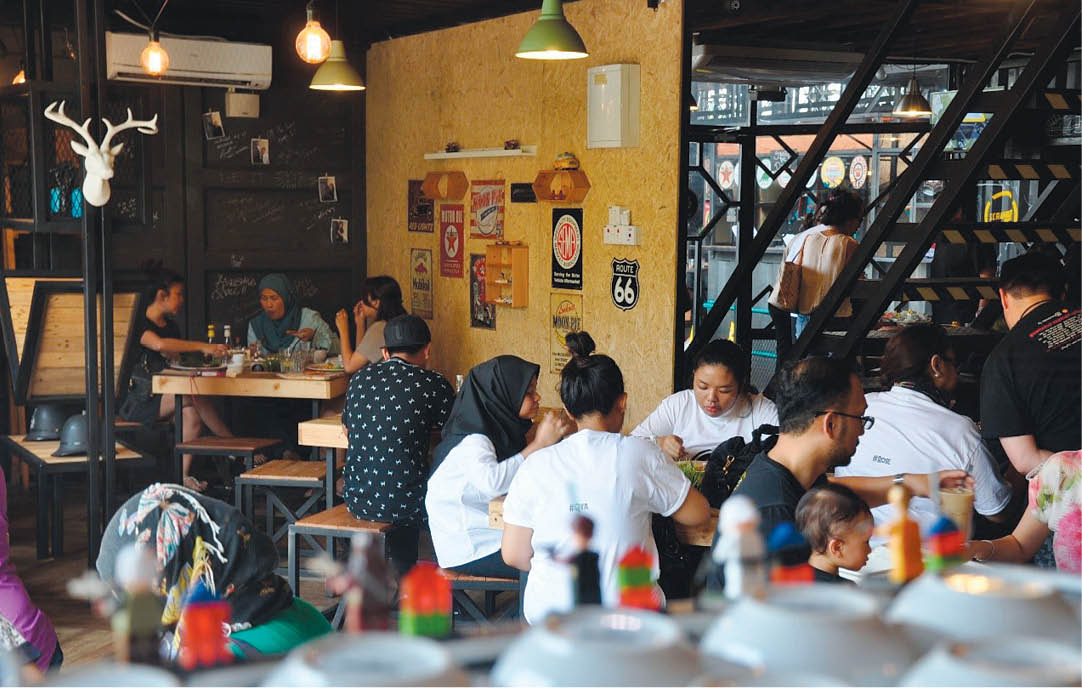 "The most unforgettable event was the Yonder Music application launch in November last year. It was a huge event which attracted a big crowd and famous artists, such as Siti Nurhaliza, Jaclyn Victor and Man Bai," he recounts.
Azman says there is increasing demand for multifunction spaces as there are not many places like The Garage KL — spacious, easily accessible and with ample car park space.
This story first appeared in TheEdgeProperty.com pullout on Dec 23, 2016, which comes with The Edge Financial Daily every Friday. Download TheEdgeProperty.com pullout here for free.