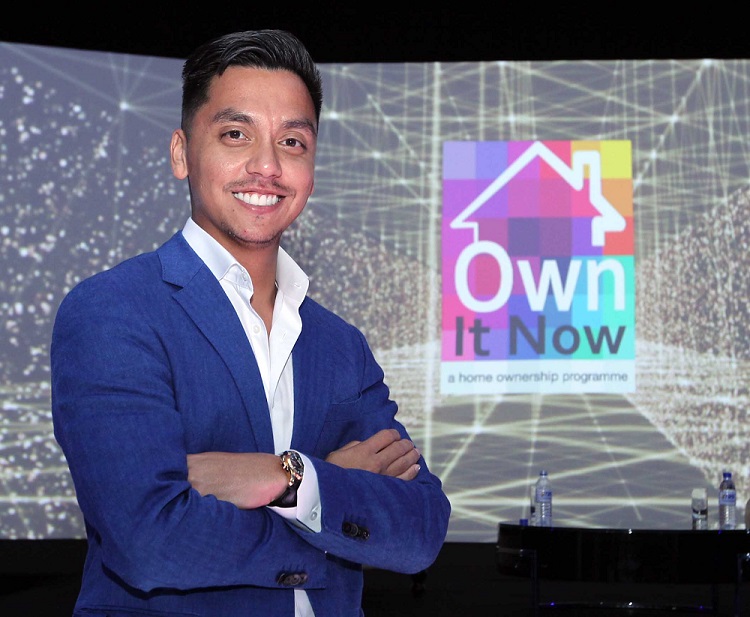 KUALA LUMPUR (March 2): Maju Holdings Sdn Bhd announced a home ownership programme dubbed "Own It Now" in conjunction with the launch of Sky Five in Maju Kuala Lumpur, Sungai Besi.
Sky Five, comprising 618 loft apartments, will be the first tower of the Maju Kuala Lumpur development launched in tandem with the home ownership programme, said Maju Holdings group managing director Mohd Faiq Abu Sahid (pictured) at the launch of "Own It Now" today.
Located on a 14 acres of land, Maju Kuala Lumpur is a mixed development by ASM Development (KL) Sdn Bhd, a wholly owned subsidiary of Maju Holdings.
With a gross development value (GDV) of RM4.5 billion, the leasehold development is made up of a nine-storey shopping mall and seven 29-storey residential sky towers, which house a total 4,200 loft apartments.
The 882 sq ft loft apartments come with three bedrooms and two bathrooms, while their selling prices range from RM590,000 to RM617,000. Maju Kuala Lumpur is scheduled for completion by end-2021.
Under the "Own It Now" scheme, buyers can immediately sign the Sale and Purchase Agreement (SPA) and become the owner of the fully furnished loft apartment for RM2,000 and apply for a loan later, said Mohd Faiq.
The 10% down payment is to be paid on a monthly basis spread over 42 months and interest free —the buyers only need to apply for a home loan three years from the date of the SPA, he added.
"The goal of 'a roof over our heads', especially for the millennials and younger generation has become extremely challenging due to the escalating prices and stricter and stringent housing loan guidelines," he said.
Thus, Maju Holdings has come up with the home ownership programme that is designed specifically for first-time homebuyers and upgraders to address most of the significant financing issues faced by them, and the company would apply the programme in their future projects, Mohd Faiq noted
"We will also run roadshows collaborating with CTOS for first-time homebuyers so that they can plan and learn to improve their credit rating before applying for their loans," he said.