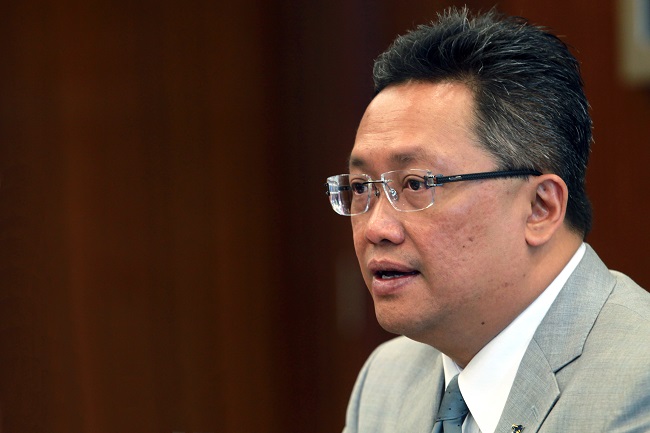 PUTRAJAYA (March 3): Datuk Seri Abdul Rahman Dahlan (pictured) has denied any abuse of power in granting an extension of time for the construction of a condominium development when he was the Urban Wellbeing, Housing and Local Government Minister, Bernama reported today.
Media reports stated that a police report was lodged on Tuesday by Penang DAP, including Deputy Chief Minister II Dr P Ramasamy, who alleged that Abdul Rahman misused his powers to grant a 12-month extension to a condo developer in Jalan Kuchai Lama, Kuala Lumpur.
Abdul Rahman, currently a Minister in the Prime Minister's Department, said he took the decision based on the powers given to the minister as stated in the Housing Development (Control and Licensing) Act, Bernama reported.
The report was lodged after the Kuala Lumpur High Court ruled in favour of 104 buyers of condo units in Jalan Kuchai Lama who had sought compensation for late delivery of their units.
The buyers, who were represented by a legal team from the National House Buyers Association (HBA), was granted an Order of Certiorari to quash the previous decision made by the Minister of Urban Wellbeing, Housing and Local Government.
HBA had taken up a class action on behalf of the buyers against the ministry and the Controller of Housing.