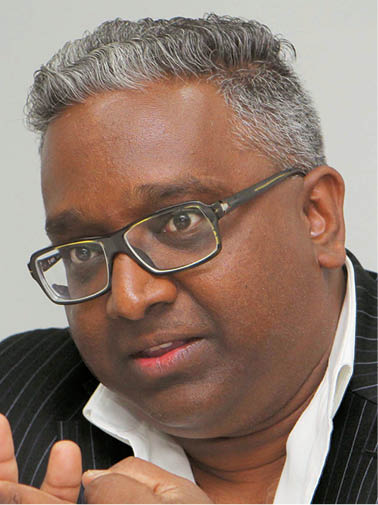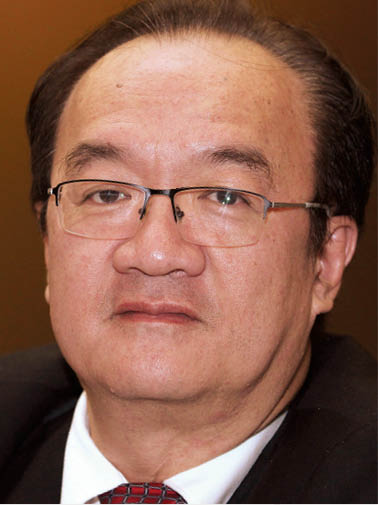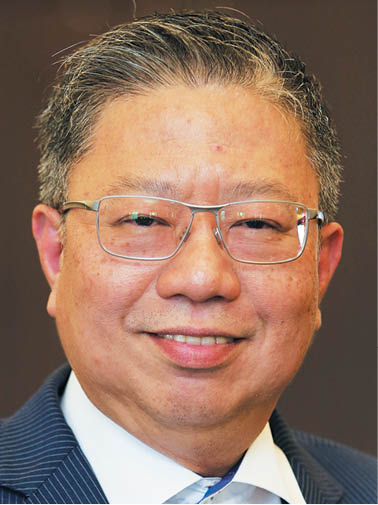 DESPITE its subdued performance last year, the Klang Valley property market seems to be picking up momentum this year with encouraging take-up rates observed in the first two months, especially after the Chinese New Year, says Zerin Properties CEO Previndran Singhe.
"February was a good month for some developers. For example, S P Setia Bhd is looking at higher sales targets for this year and Sunway Property has announced strong take-ups for its Mont'Kiara development," he says.
According to Previndran, things should be slightly better this year, not only for the bigger developers but also the medium-sized ones, as there is more action in the market. He says the market should see steady, but not massive, price movements this year.
"Of course, there is no one-size-fits-all development. It depends on the product, quality, location and the reputation of the developer," he adds.
Previndran will give a talk on "Market Outlook: Is recovery in motion? What to look out for in 2017", at The Edge Malaysia Investment Forum on Real Estate 2017. He will offer more insights into the Klang Valley property market.
To be held at Sunway Putra Hotel in Kuala Lumpur on March 25, the forum's theme is "Have we hit rock bottom? What's next?" There will be seven speakers.
Previndran believes the property market is still attractive and holds opportunities. "Apart from affordable properties, which have strong demand, luxury ones will always attract the well-heeled buyers," he says.

In the saturated commercial market, he says stratified office space is the one to look out for due to the growing number of small and medium-sized enterprises, which prefer smaller office spaces of about 2,500 sq ft. He notes that office leasing in ­places such as Bangsar South by UOA Group is encouraging.
For the hotel sector, he notes that tourist arrivals are picking up and highlights the sale of Renaissance Hotel and Aloft Kuala Lumpur Sentral Hotel last year. "I see an opportunity for retail investors to buy rooms [or serviced suites] in this ­subsector," Previndran says.
KGV International Property Consultants executive director Samuel Tan will also share his insights into the Johor property market at the forum. He will speak on "Johor market: Too much too soon? Is it too late to invest?"
Tan notes that the overbuilding of high-rises in the state has resulted in a mismatch due to a spike in launches several years ago for their higher profits.
"However, realising this situation, the state government had frozen all new applications for high-rise developments. Developers have been concentrating on more affordable housing in the last two years and we will eventually see the transformation," he says.
He adds that the Johor property market has seen falling volumes last year except for two categories. "The first is niche areas and products that offer unique features such as waterfront properties. Buyers in this category are not affected by the economic (slowdown) and are buying more than a house — they are buying features and concepts. An example is Senibong Cove."
Developed by Australia-based Walker Corp, Senibong Cove is an award-winning integrated waterfront ­residential estate in Johor Bahru. Covering 208 acres, it features a 50-berth marina and various housing types.
The second category, according to Tan, is affordable houses priced between RM250,000 and RM500,000. He says there is still demand for such houses, adding that recent new launches within this price range have received good response.
However, he is cautious about this year's prospects. He expects the mismatch to be slightly balanced as developers have been changing their plans to provide more homes priced at RM500,000, or clearing their existing stocks.
He says there is still room for adjustments for the Johor property market this year, depending on the global economy.
"There is demand for housing, but there is no supply to match it. Another problem is getting end-financing," he says. "However, when it comes to investment, the question of whether it is too late to invest does not arise. Eventually, it depends on the kinds of products and where you are investing in."
Senior partner at Raine & Horne International Zaki + Partners Michael Geh, another speaker at the forum, will be talking about "Penang market: Mainland or island? Where are the hotspots now?"
The Penang property market has been very "hot" for many years and as a result, prices have increased. The new Sultan Abdul Halim Mu'adzam Shah Bridge, connecting the southern part of Penang Island to Seberang Perai on the mainland, has opened up more opportunities for those looking for a place to stay.
Geh will highlight what Penang has to offer and what has been happening on the ground. He will point out some of the hotspots for investors and buyers to consider.
"I will go in depth on the two hottest spots on the island and another two on the mainland," he says. He was referring to Tanjung Tokong, the areas near the Penang International Airport and Juru/Batu Kawan area and the central part of Butterworth on the mainland.
Currently, Geh says, the Penang market is abuzz with activity, thanks to developers receiving their much-awaited advertising permits and developers' licences (APDL).
"The release of the APDL in November has spurred a lot of activity, such as the signing of sales and purchase agreements and getting bank approvals," he says, adding that he will address both the primary and secondary markets at the forum.
This article first appeared in the March 6 issue of The Edge City & Country pullout.
This story first appeared in TheEdgeProperty.com pullout on March 10, 2017. Download TheEdgeProperty.com pullout here for free.