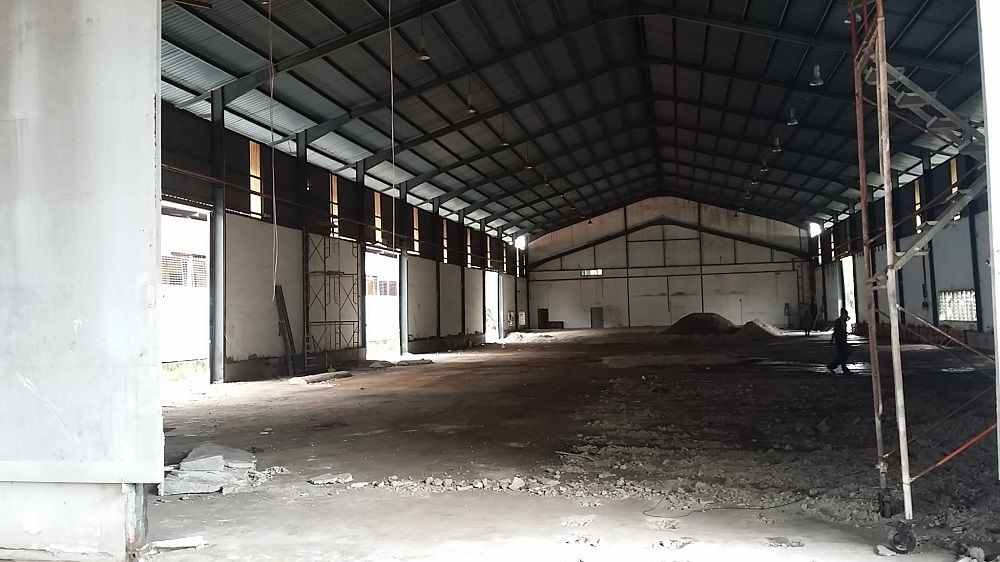 Rented for: RM21,200 per month (RM0.81 psf based on built-up)
Concluded by: Vincent Lim (REN 19076) of Full Homes Realty Sdn Bhd (012-356 4138)
When: November 2016
Noteworthy:
• Freehold
• Built-up: 20,000 sq ft warehouse, 6,000 sq ft office
• Bare unit
• Standalone building
• Five minutes to highway
According to Vincent Lim of Full Homes Realty Sdn Bhd who closed the deal, the building was originally up for sale.
"It was put on sale by the owner for a year before I took over. I had a ready tenant, so I persuaded the owner to rent it out instead. He agreed and the agreement was signed within a week," Lim revealed.
This warehouse is one of two standalone warehouses sitting on a 2.2-acre site. It is also the smaller property, with the bigger warehouse already tenanted for some time.
"The owner had initially asked for RM25,000 rental per month because it was what he asked for from the last tenant a year and half ago. I told him it is a tenants' market now and if he does not bring down his asking rent, it will be hard to get a tenant," he recalled.
He said semi-detached warehouses in the vicinity are asking for RM1.20 to RM1.50 psf per month in rental, while bungalow warehouses generally ask for RM1 psf per month and above. (based on built-up)
"There is more supply than demand in Kota Kemuning. However, some owners still want to get rental rates from a year or two ago, which is not realistic in current market conditions," Lim said.
He said owners were generally holding on their asking rents over the last two years but this has changed recently.
"Time will make you face reality. I saw some owners losing their holding power and lowering their asking rents recently, especially semi-dee factories because of higher supply. Standalone factories are in greater demand although the absolute price is high, but they are of more value on a psf basis," Lim explained
There are 28 similar rental listings available on TheEdgeProperty.com as at Nov 15, 2016, with asking rentals ranging from RM0.68 psf per month to RM2.06 psf per month. (based on built-up)
Interested to rent properties in Kota Kemuning? Click here.
Editor: To real estate agents — Have you just concluded an interesting deal? We would love to hear from you! Contact us at [email protected]