STRATA MIXED CATEGORY — GOLD
SOLARIS DUTAMAS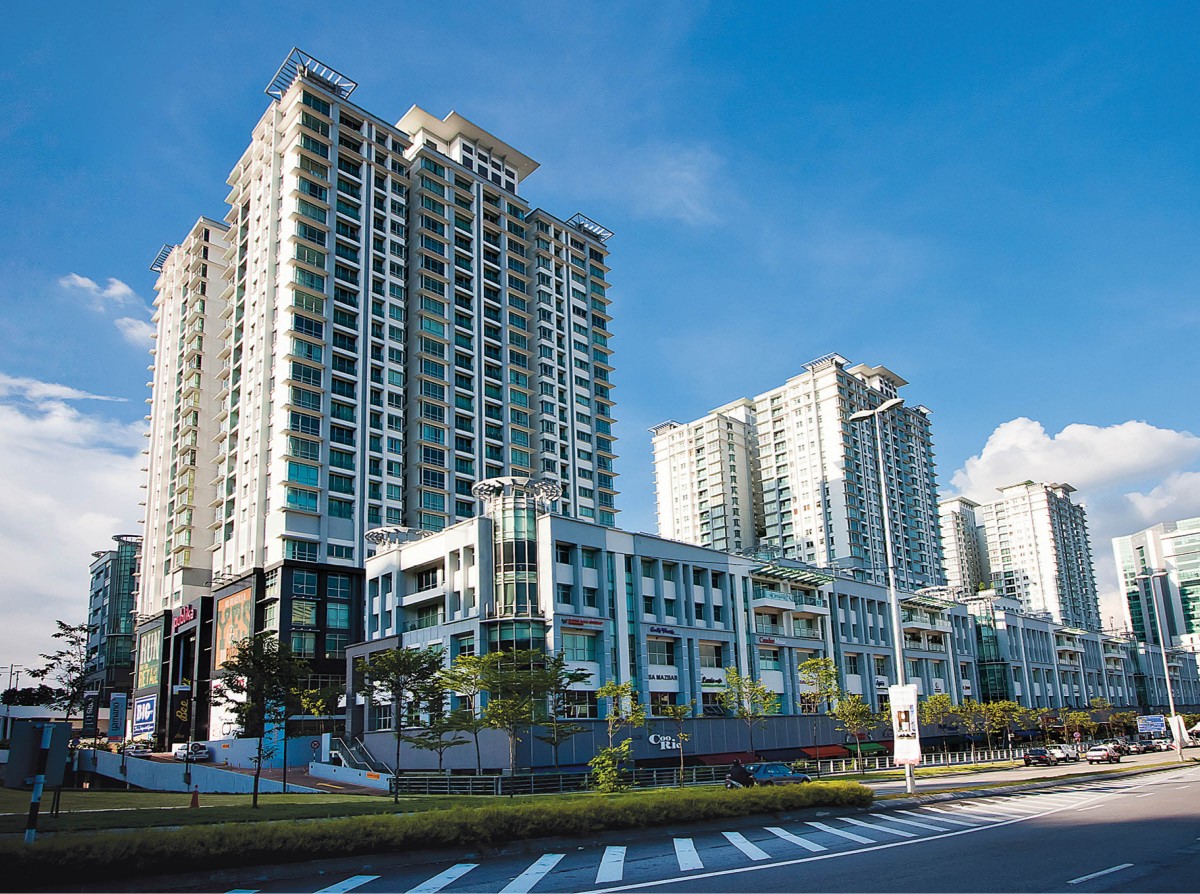 TAKING a stroll through Publika, the mall component of Solaris Dutamas in Kuala Lumpur, is like walking through a quirky art gallery. As you walk along window shopping you may run into unusual sculptures and other works of art. It also features an open piazza for events and activities. Indeed a visit to the art-themed Publika is never boring.
The home of Publika is Solaris Dutamas, a modern integrated development that also offers offices, residential suites and other retail lots. Located off Jalan Duta and neighbouring affluent areas such as Mont'Kiara, Bukit Tunku and Sri Hartamas in KL, the development has attracted both locals and foreign expats especially those who seek a modern working environment, a fun lifestyle and of course those who appreciate the arts.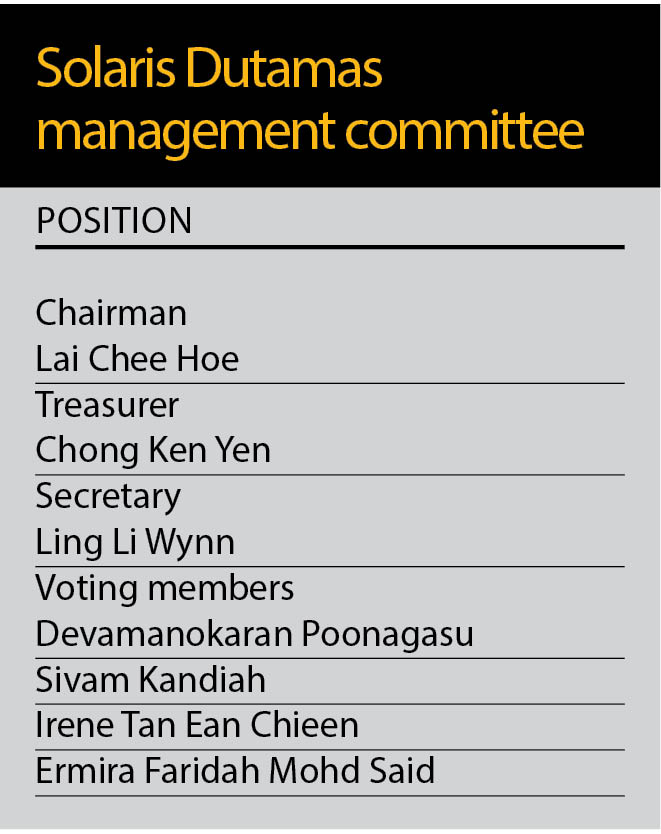 Developed by UEM Sunrise Bhd, the 17-acre development was completed end-2009. Solaris Dutamas houses over 250 retail outlets, 1,260 retail and commercial office suites and 780 designer suites. The development is laid out in four parallel rows, all of which are linked. The retail segment is made up of two rows with the offices and designer suites above them housed across three 24-storey blocks. The retail segment, which includes the mall, has achieved over 80% occupancy while the office suites are about 90% occupied. The designer suites have an occupancy rate of 90%.
There is no doubt that managing an integrated development with different components offers a mixed bag of challenges for its property manager but it certainly looks like the management has it all under control as Solaris Dutamas has taken the top spot at the TheEdgeProperty.com Malaysia's Best Managed Property Awards 2017 by winning the Gold in the mixed development category.
Combating security and crime
The development is being managed by SCM Properties Sdn Bhd, a wholly-owned subsidiary of UEM Sunrise. SCM Properties has been managing the development since its completion. Its general manager Paul Richard says the team, working with the Management Corporation (MC), has been doing its best to keep everything in the development in top-notch condition.
He admits it is not easy to manage such a huge development (17 acres). Publika itself has a net lettable area of 360,311 sq ft and a gross floor area of 612,552 sq ft. There is also a corporate tower within Solaris Dutamas which is owned by Pelaburan Hartanah Bhd in which SCM manages the common areas.
One major challenge for the property manager is in maintaining good security. "You see, we have various exit and entry points in this development," explains Richard. It did not help when in January last year, Solaris Dutamas was listed as a probable terrorist hotspot in the country.
"Hence, we have been working closely with the Sentul Police Station where armed guards were deployed to patrol this whole area. Besides, we also have an auxiliary police team to monitor Solaris Dutamas in order to ensure the safety of this development by staying vigilant at all times.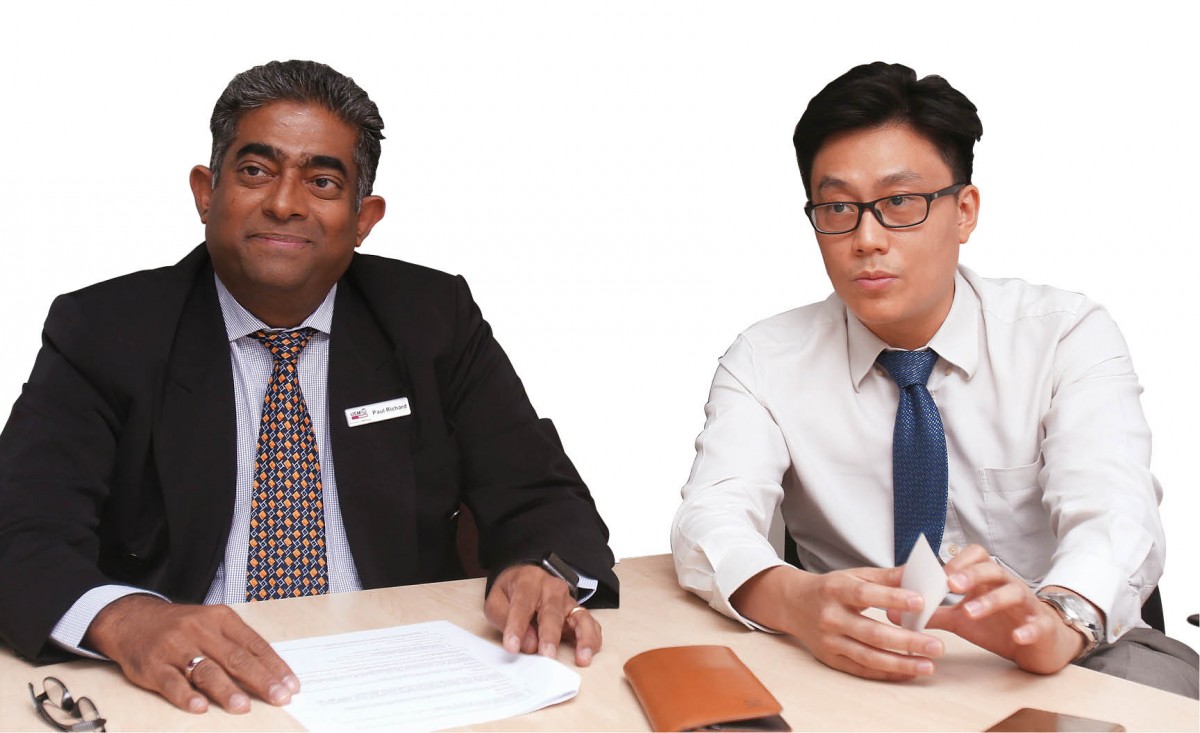 "Moreover, this area is frequented by expatriates and we must show them that Solaris Dutamas is a safe place for them," he says, adding that the entire development is monitored by a 24-hour CCTV system, including the outer perimeters of Solaris Dutamas.
Among other challenges that SCM Properties faces in managing the development include maintaining the façade of Solaris Dutamas. "One of the challenges that we face in managing such a huge mixed development is to maintain the façade of the buildings here. We must make sure that the façade is uniform, as stated by the Strata Management Act 2013. We do not allow owners to change the current façade.
"So we do constant site monitoring, and to cultivate awareness among the tenants and residents, we send out newsletters during renovation applications and annual general meetings to ensure that they follow the laws," says Richard.
Green targets
The management is currently working on implementing energy-saving features into the development. Richard notes that it is important to go green to optimise cost.
"We are now changing the light bulbs in this development into energy-saving ones. We are targeting to reduce the energy consumption by at least 20%.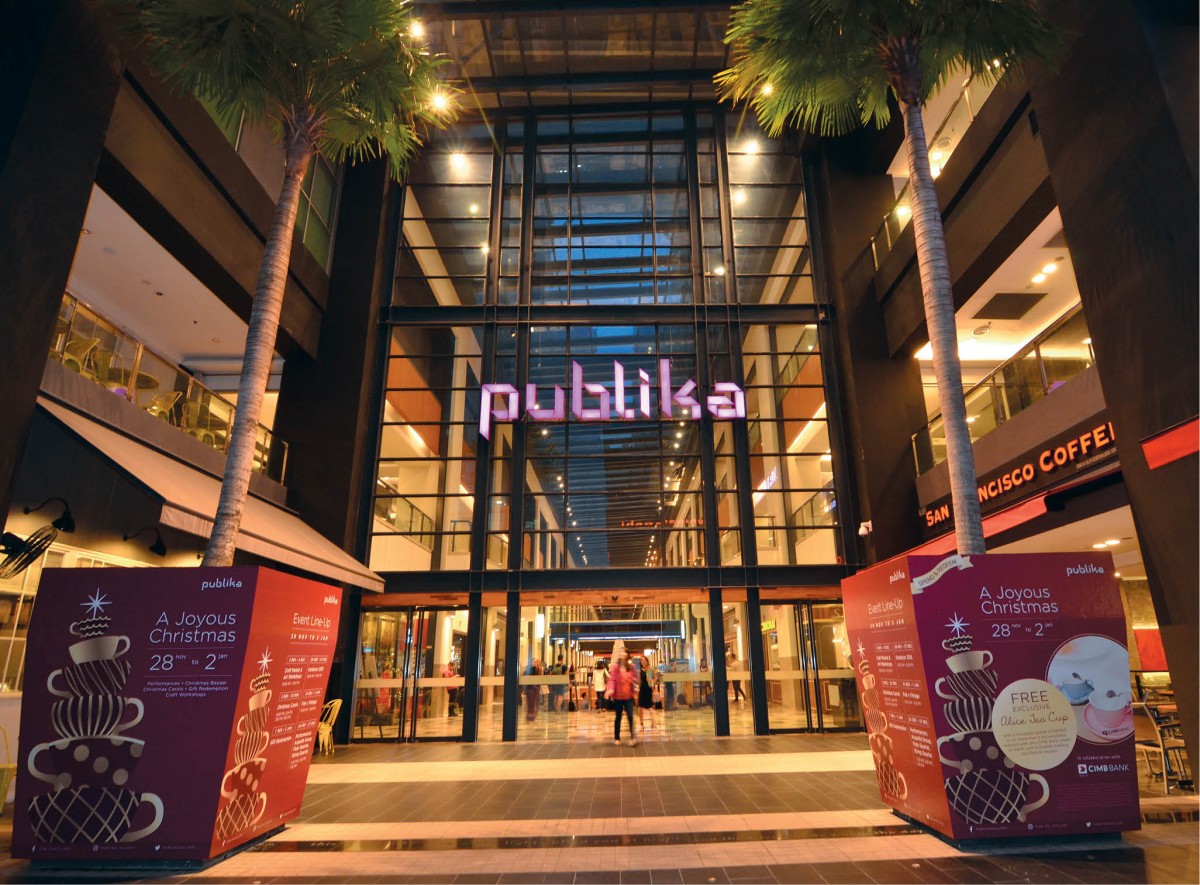 "Together with the MC, we have worked out a detailed cash flow plan for the purchase of lights and/or equipment with the fund available for a period of two years. The savings we make will be used to further procure other lights and/or equipment in stages as well as to ensure fund sustainability throughout the exercise," he says.
Other energy-saving efforts SCM Properties has embarked on include adopting timer management through the Building Automation System and switching off mechanical systems such as escalators, lifts and ventilation systems in stages or completely during off-peak periods.
Continuous enhancement every year
SCM Properties will be looking to further enhance Solaris Dutamas, having conducted an in-depth study recently on the overall enhancement of the property.
In the works include the construction of a new link bridge from the Green Zone of Solaris Dutamas to the bus stop. It is also replacing the carpet for the common corridors of all office suites, upgrading the current CCTV system to enable face recognition to prevent loitering and intrusions, and doing landscaping enhancements of the surroundings.
"These enhancements will be carried out in stages. Every year we have a refurbishment plan. One thing that SCM Properties does is that we will give all the properties we manage an annual refurbishment plan. We will go down to each site and see what we can improve," Richard says.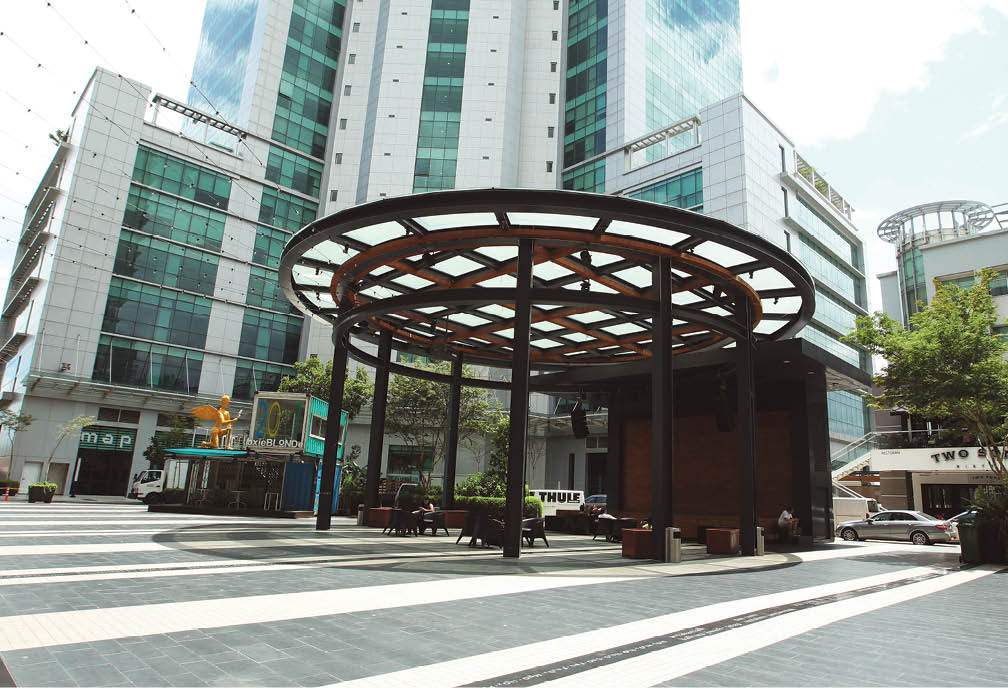 Not only that, the team is guided strictly by a standard operating procedure that follows ISO 9001:2008 standards. The performance of service providers is also tracked and evaluated through a service level agreement, notes Richard.
Well-versed in Strata Management Act
Chairman of Solaris Dutamas MC Lai Chee Hoe says SCM Properties has been doing a good job so far, thanks to their good understanding of the Strata Management Act.
"They are well-versed with the Act and their operational procedures relate closely to the Act, for instance in the use of funds from the sinking fund and maintenance fund, and the transfer of such funds from one to the other.
"Such a task requires detailed knowledge of the provisions in the Act for it to be carried smoothly," notes Lai, who is a lawyer himself. The collection rate so far is about 80%.
According to him, the usual concerns among the residents besides security are related to the facilities such as the swimming pool, badminton court and cleanliness of the common areas.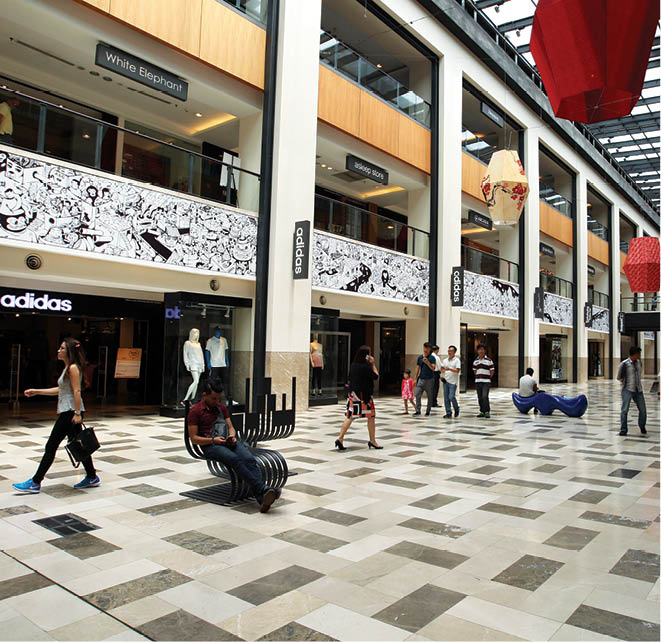 "I think SCM Properties has done a very good job as they have taken care of all our concerns. They often take the initiative to propose changes to the MC and let us decide," he says.
Lai comments that as a proprietor, he is quite pleased to deal with SCM Properties.
"This is because they can ensure that I'm adhering to all the legal issues and that all matters pertaining to maintenance and the general upkeep of the building is carried out in an efficient and timely manner," he adds.
Property management in the end, Richard says, boils down to the people who are part of the team. "If you can manage your people well, I think you are on your way to hitting the homerun.
"This achievement doesn't lie just on one person, but it's with my team as well. We have proven that we are able to deliver what we are supposed to by working closely with the MC. It is a joint effort between the MC, us, as well as the retail tenants."

Sustainability, a core value for UEM Sunrise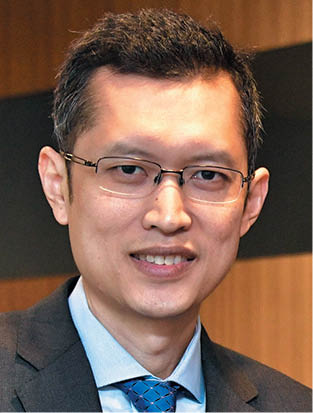 UEM Sunrise Bhd managing director and CEO Anwar Syahrin Abdul Ajib (pictured) believes that a well-maintained project would translate into economic benefits for its purchasers.
Commenting on Solaris Dutamas' win at
TheEdgeProperty.com Malaysia's Best Managed Property Awards 2017, Anwar says: "As a property developer, winning the award is good news for us as we want to ensure that our development is not only the best in terms of quality at the point of delivery, but have the growth potential in the property market."
The integrated development, which features office suites, designer suites, retail lots and the Publika mall, has won the Gold at the Awards in the mixed development category.
The accolade, he adds, will help build investor confidence in UEM Sunrise as a reputable property developer that delivers as well as maintains excellent projects.
UEM Sunrise designed Solaris Dutamas as an integrated development to work, live and play. "To further add vibrancy to the development, we also built public spaces that can be used to promote arts and culture. This additional leisure element complements the lifestyle of the well-heeled residents living in the vicinity of Solaris Dutamas.
"In general, we envisaged Solaris Dutamas to be a sustainable and holistic development that gives residents easy access to commercial, leisure and lifestyle amenities at their doorstep," Anwar says.
According to him, TheEdgeProperty.com Malaysia's Best Managed Property Awards 2017 will help raise the standards of property management practices in the country, as developers strive to meet global benchmarks.
As for UEM Sunrise, he says sustainability will continue to be a core value that drives its developments as it continually seeks out ways or technologies to reduce environmental impact while raising the efficiency of its developments.
TEPBMA2017
For more stories on the Awards, click here.
This story first appeared in TheEdgeProperty.com pullout on April 7, 2017. Download TheEdgeProperty.com pullout here for free.