STRATA COMMERCIAL CATEGORY — GOLD
INTEGRA TOWER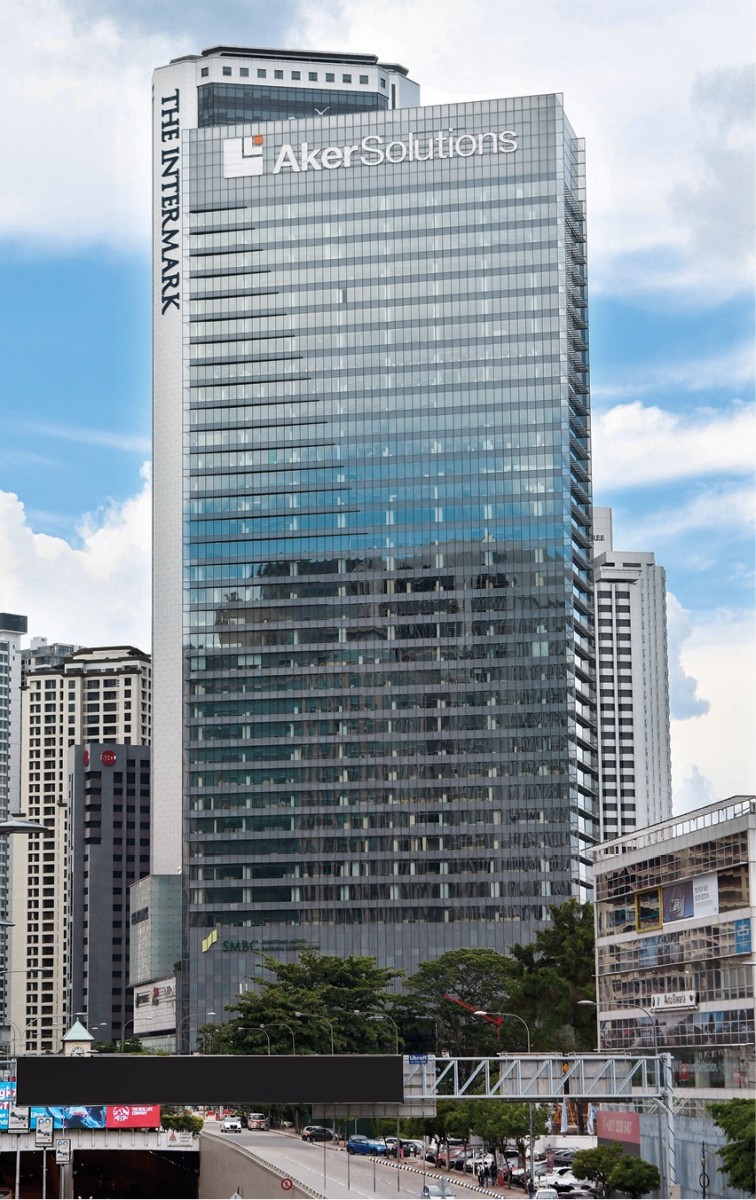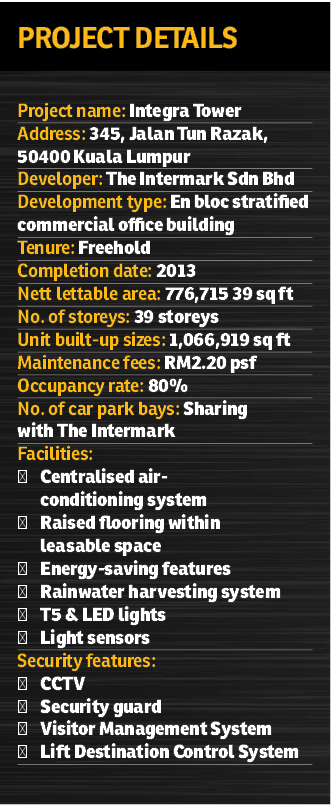 In the inceptive TheEdgeProperty.com Malaysia's Best Managed Property Awards 2017, Integra Tower has been crowned the Gold winner under the strata commercial segment for its sterling fulfilment in all the seven criteria set, which are maintenance, administration, financial stability, security, community, communication, and development value or yield.
Integra Tower is a freehold purpose-built Grade A commercial office building positioned at the pivotal point between Jalan Ampang and Jalan Tun Razak, Kuala Lumpur. Boasting a total net floor area of approximately 760,715 sq ft, it is a component within the integrated stratified commercial development called The Intermark, which also comprises a retail centre (Intermark Mall), a four-star hotel (Doubletree by Hilton KL) and a 62-storey office building (Vista Tower).
All these four components own individual strata titles and are managed by different property managers, while the common areas of these four buildings are managed by Intermark Management Corporation.
The Intermark was developed by The Intermark Sdn Bhd, a unit of BlackRock Inc, an American global investment management corporation based in New York, US.
Completed in 2013, the 39-storey freehold Integra Tower was acquired in 2015 by the Retirement Fund Incorporated (KWAP), Malaysia's second largest pension fund, marking its presence in domestic real estate investment market.
Designed to be column-free with a central core, it has one the largest floor plates in the Golden Triangle, measuring an average 25,000 sq ft, which could comfortably accommodate 262 people per floor.
A manager that fulfils all criteria
To ensure profitable returns, KWAP set a list of criteria in the selection of the property manager for Integra Tower. The criteria include the company's track record, proven capabilities of the management team, its best practices and the flexibility of the company's standard operating procedures (SOPs) in managing Grade A offices.
Besides these, KWAP CEO Datuk Wan Kamaruzaman Wan Ahmad notes that the company also needs to adopt property management systems for both accounting and operations, for efficient management and monitoring of operations, with the system being accessible to property owners at all times.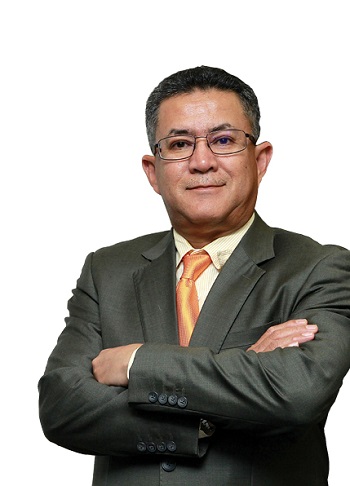 Knight Frank Malaysia Sdn Bhd was appointed as the property manager for Integra Tower in August 2015, as the company had fulfilled all the criteria. Established in 2002, it is a property management and real estate consultancy firm which manages 23 properties totalling 12 million sq ft in Malaysia.
Strong cooperation leads to enhanced value
A well-designed building must go hand in hand with good property management to enhance its value.
Knight Frank Malaysia property management commercial executive director Natallie Leong says a property manager could increase capital expenditure to improve the building to prolong the life cycle of the system, but ultimately it relies on the quality of the building and the materials used.
"For instance, Integra Tower uses double-glazed glass, which helps to conserve energy. This is something a property manager can't change if it's not part of the original construction," she explains to TheEdgeProperty.com.
At the same time, a good design itself is not enough to set Integra Tower apart. Wan Kamaruzaman says, with a strong foundation, property management is equally important in boosting its value towards becoming a sustainable building.
"It [property management] is a specialised skill that requires meeting all stakeholders' objectives, especially that of the property owners, tenants and relevant authorities. Apart from performing operational functions, securing rental payments, controlling cost and complying with regulations, a property manager also needs to handle emergencies and resolve disputes," he elaborates.
He says the teamwork with Knight Frank has seen good results and both parties are moving forward to enhance the value of the building as well as make Integra Tower a sustainable building.
"KWAP is not a passive owner despite having a property manager. We continue to work alongside Knight Frank to move in the right direction, equipped with best practised SOPs and an established system, and enhanced by a capable and committed team," he emphasises.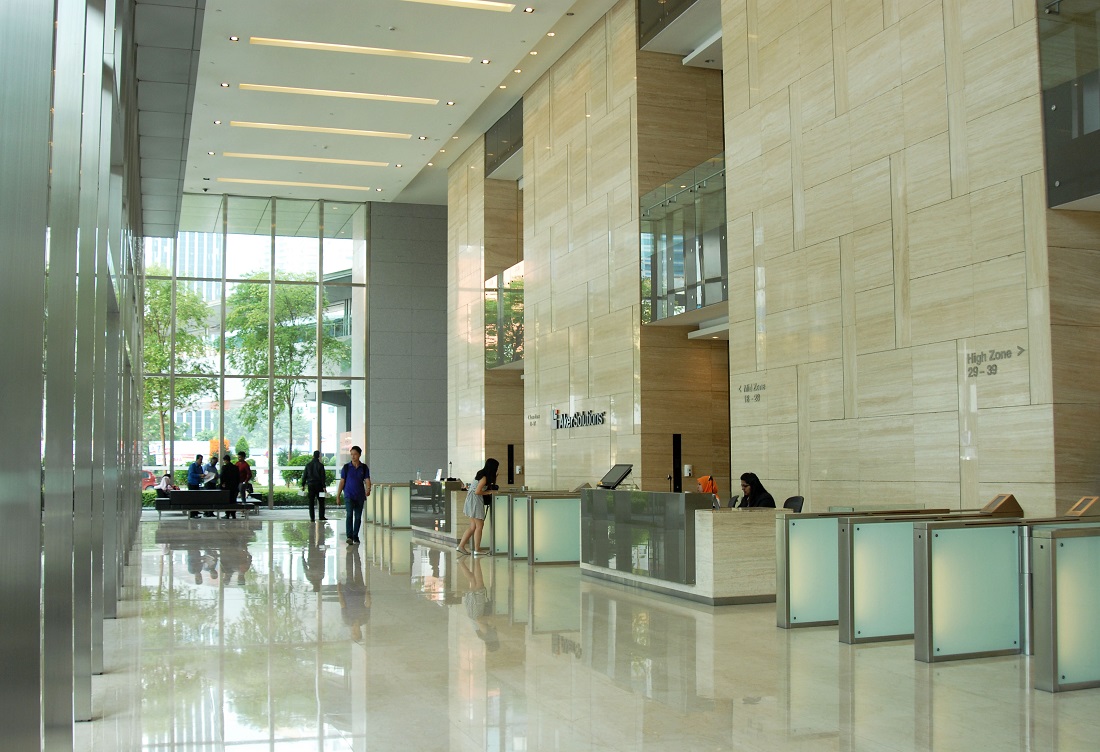 Meeting tenants' expectations on premium service
Leong says, companies and tenants who are willing to pay higher fees for a Grade A office space expect not only a nice office with good views, but also premium service from the property manager.
Housing multinational companies from financial, information technology, oil and gas sectors as well as embassies, the building management team has to stay alert all the time as these companies can't afford any downtime during or even after office hours.
Knight Frank Malaysia property management (commercial) senior manager Vignesh Pillai says there are some internal and external challenges when managing the building.
Internally, the company relies heavily on outsourced service providers, such as cleaning, security and air-conditioning, for which it does not have full control. The solution is to set up an SOP and KPI (key performance indicator) for the contractors to follow.
Externally, there are some possible risks which could cause a breakdown, such as water and electricity supply disruption. To solve this problem, the Integra building has back-up water tanks as well as dual-sourced power in addition to generator power available for the tenants' emergency use.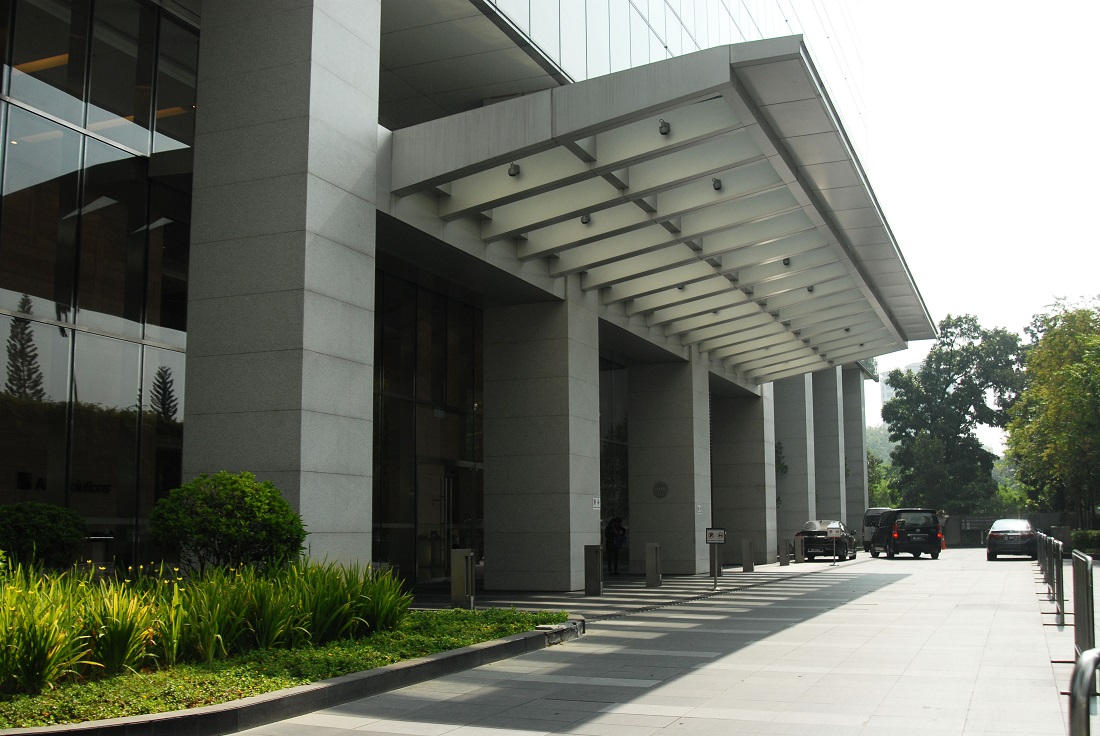 High collection rate
Currently, Integra Tower's service charge, including centralised air-conditioning, is RM2.20 psf, a rate that has been maintained since Knight Frank Malaysia's appointment.
On the collection rate, Leong notes that Integra Tower has achieved a high collection of 90%, including the rental collection within the month of billing; within the gap of two months after billing, the collection rate is 100%.
"Quality tenants and proper collection processes are keys to the favourable collection rate. For new tenants, we will assist the landlord in screening the financial status of the tenants to ensure they have the financial strength to operate their businesses in this premium building," she adds.
Security is top priority
Security is the major challenge for an office located in the heart of the KL city centre. To ensure security procedures are able to be carried out smoothly, communication with the tenants and owners of the building is crucial to let them understand the security functions.
Leong opines that sometimes, a level of convenience needs to be compromised as security and convenience rarely go hand in hand.
In Integra Tower, the management has implemented safety features such as a security speed gate at the ground floor, access card control, computerised Visitor Management System (VMS), electronic security log on Guard Tour System and an emergency response team as well as full CCTV coverage, comprising 145 cameras in every common area.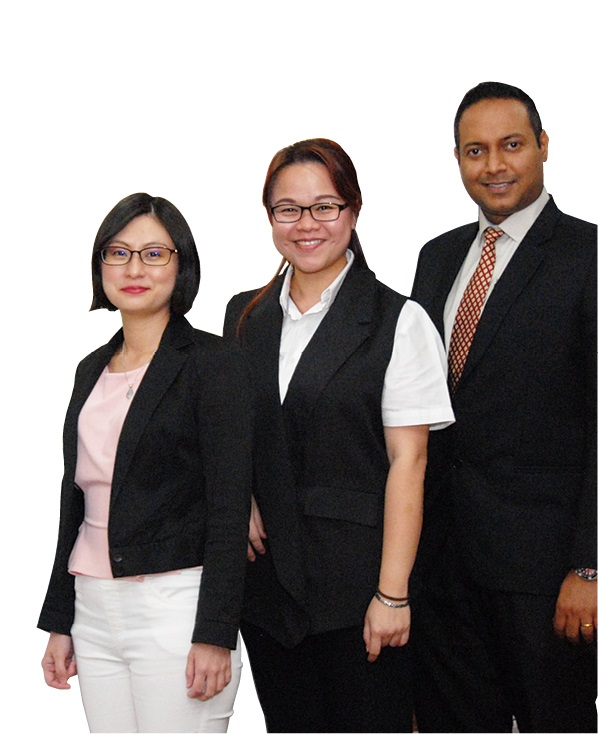 Maintenance challenges
The façade maintenance work is another great challenge for Integra Tower. Built mainly by glass, the cleaning is quite demanding, especially in hot and dusty weather.
"We try to clean the glass twice a year, as it is a long process. Each session takes about three to four months to complete, depending on weather conditions. The cleaning fees are also quite costly, about RM100,000 per session," she reveals.
In addition, the material is imported. In the event of damage, to source the glass from its manufacturing country to Malaysia will take some time.
"To solve this problem, we have to keep some inventory of the glass and other necessities in the building and check the inventory from time to time, to make sure stocks are replenished when the inventory is running thin," she explains.
In managing this Grade A building, Leong says the biggest ticket item is electricity, which takes about 30% of the total annual expenses. To mitigate this, Integra Tower is taking a long-term approach by ensuring all the systems are serviced and maintained at the optimum level.
Besides this, Knight Frank Malaysia building manager Lim Shao Yi says Integra Tower is also phasing out some older appliances and replacing them with new technologies which could help curb consumption, such as LED lightings, and timers and sensors in common areas.
Crisis management
Leong says being part of the integrated development is an advantage for Integra Tower, as it provides conveniences to its occupants, but it also means outsiders can access the tower easily.
An evacuation plan during an emergency is important, but on top of that Knight Frank Malaysia has also identified the building's lock-down procedures and communication flow to prepare for unforeseen situations.
"We have clear communication with the connecting building's representatives such as Pavilion shopping mall and Doubletree by Hilton Hotel, to identify the responsibilities that need to be taken by each party as well as identifying the boundaries of each building to facilitate immediate action," she explains.
In the event of emergencies, such as an external attack, street rally or robbery turned chaotic, the property manager will be able to lock down the whole building, preventing all entries and exits. "If anyone needs to leave the building during emergencies, we have a special evacuation route to bring them out of the building safely," she reveals.
Lim notes that the tenants in
Integra Tower, especially oil and gas companies, are very concerned with the safety procedures and features.
"We conducted a fire drill exercise in January this year without advanced notice. All the tenants had participated and were very co-operative in following the evacuation procedures. The fire drill exercise ended within 58 minutes," she shares.
Excellent management retains a building's attractiveness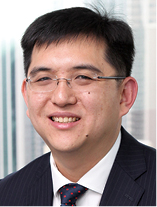 "A good design is the foundation for a building to be sustainable," The Intermark Sdn Bhd director Patrick Liau concurs.
Integra Tower, a component of The Intermark, is Malaysia's first pre-certified Platinum LEED (Leadership in Energy and Environment Design) building and currently the only building in KL's CBD that meets the qualifications. It has double-glazed low emission glass that provides heat insulation and maximises natural light transmission at the same time.
The building design, which is 20% more energy efficient than a typical one, and the way materials are sourced and wastes are disposed of have been the key criteria considered for this certification.
One of the earliest recognitions Black Rock received for the sustainability of Integra Tower was the 2013 The Edge-PAM Green Excellence Award.
Liau also stresses that with excellent management, a good building will last long and retain its attractiveness.
"We are very pleased with Knight Frank as the property manager. The team has worked very closely with us over the years, seeking feedback on areas to improve and, most importantly, taking that feedback on board," says Liau, who is also the director of Black Rock Property Malaysia Sdn Bhd.
"One of [Black Rock's] key investment strategies is to reposition and refurbish assets in prime locations into Grade-A quality real estate to meet the needs of tenants, as well as investors seeking core assets. The Integra Tower, within The Intermark complex, is one such project," he concludes.
TEPBMA2017
For more stories on the Awards, click here.
This story first appeared in TheEdgeProperty.com pullout on April 7, 2017. Download TheEdgeProperty.com pullout here for free.